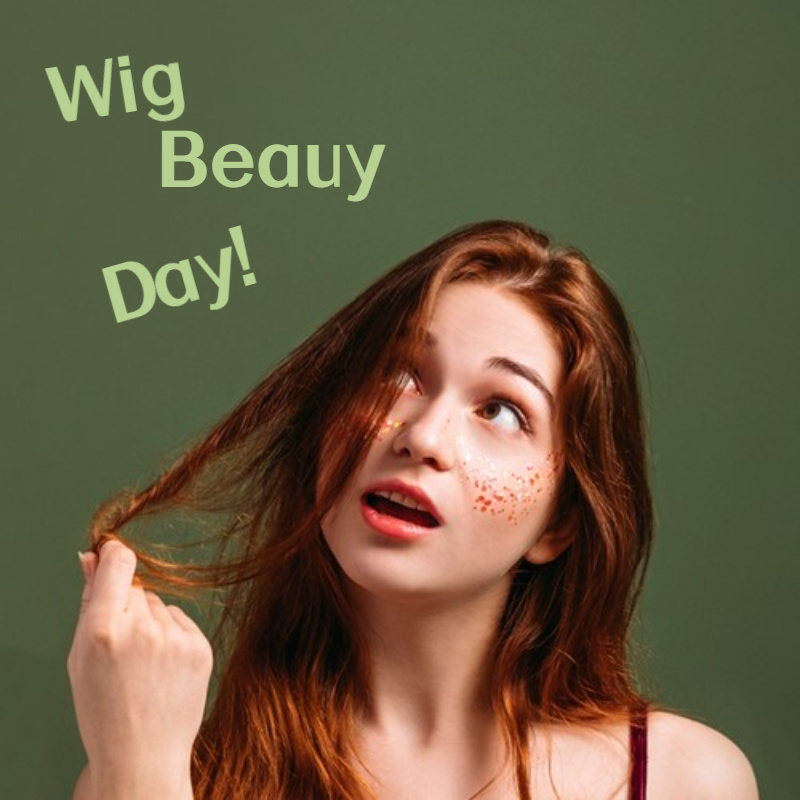 Welcome to the wonderful world of wigs, where the possibilities for fabulous hairstyles are endless!
However, we know that not all wigs are created equal, and sometimes, you might find yourself with a synthetic hair wig that feels stiff, lacks movement, or just doesn't have that soft, silky texture you crave.
But dear wig aficionado! With a little bit of know-how and some tender loving care, you can transform your synthetic wigs into a luxurious, touchable, and silky dream come true.
In this blog, we're going to share with you the secrets to making your synthetic hair wigs soft and silky. From basic conditioning and detangling techniques to more advanced methods like steam setting, we'll cover it all.
So get ready to indulge in the joy of enhancing the quality of your wigs and achieving the hair of your dreams. It's time to unlock the true potential of your synthetic hair wigs and unleash your inner hair diva!
How Synthetic Hair Wigs Get Damaged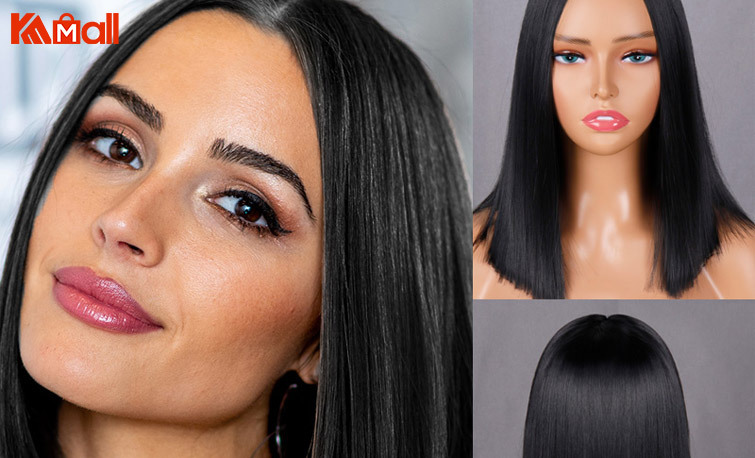 For your synthetic hair wigs to remain healthy and soft, there are some routine habits that you need to quit so as to preserve your health. The following are a few things I would like you to know.
It is advisable not to use harsh chemical products on your synthetic hair wigs. Almost all of you are aware of the fact that harsh chemicals are dangerous for everything because of the damage they cause. Regardless of whether it is natural or synthetic hair that you are using.
Chemicals such as these destroy the texture of the hair and cause it to become extremely rough and dry. Therefore, when it comes to your synthetic hair wigs, you should always use mild products.
The first thing you should do after washing your wigs is to apply a conditioner. The conditioner really helps to create a smooth layer on the hair strands, which is what makes them look shiny, silky, and soft.
It is recommended that you do not wash hair wigs regularly and aggressively. As a result of too much washing, the hair texture is destroyed and the hair is more likely to suffer early damage. Your synthetic hair wig will not last a long time if you wash it aggressively and regularly.
When styling your synthetic lace front wigs with heat products, you should avoid using extreme heat. This is due to the fact that heat is very harmful to your hair strands.
As a result, all of the moisture in your hair is stripped away, and the protective layer that protects your hair is also damaged. It has been shown that excessive heat can damage the cuticle of the hair, which results in rough hair texture when used on a regular basis.
Another thing is mechanical abuse may be a very serious matter, but we try to take it easy on it. It is known that mechanical stress or abuse causes the hair to weaken, which can lead to extreme health problems for the hair.
It is important to know that there are a lot of hairstyles that can cause stress to your hair and scalp, such as a tight ponytail, backcombing, etc. There is a danger to the health of your hair when you are under this type of stress.
How to Soften Synthetic Hair Wigs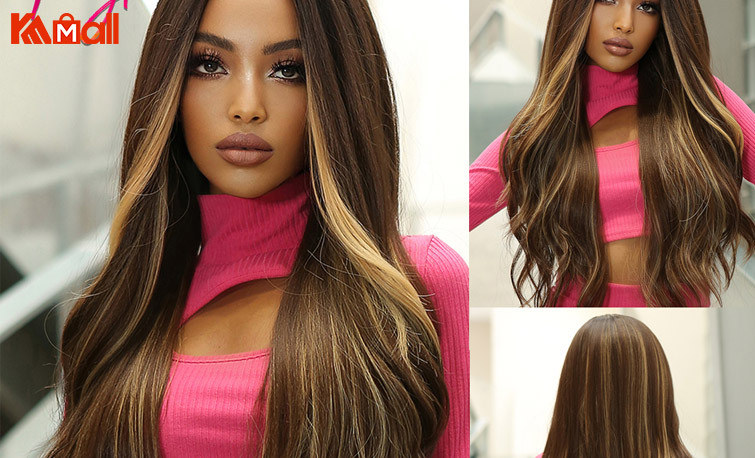 Every living thing, regardless of whether it is a living organism or a non-living organism, requires care and attention. There are several problems that occur as a result of not taking good care of your health.
A wig also needs to be taken care of in order to last a long time. Those who added beauty to your personality want your love in return for what they have done for you. It is therefore important that we take care of our wigs the very same way we would like to treat our skins.
A Gentle Wash is Required
First and foremost, you need to wash the lace wig with cold water for a better initial treatment without damaging them.
If you want to make sure that your wigs do not become rough and damaged from hot water, make sure that you wash them with cold water instead of hot water.
If you want to make the texture of the wig smooth and soft, add one cup of hair fabric softener to it. Wigs that have been treated with this fabric softener will also look brighter and shiner.
However, make sure you check the ingredients in the softener before using it because harsh chemicals can also hurt the texture of the wig. Softening and cleaning the wig can be achieved by using a mild softener and shampoo.
Sometimes dust particles make the hair texture rough and result in tangled hair fibers. Therefore, you should take care of your synthetic hair strands with gentle care and treatment to ensure that they are softened.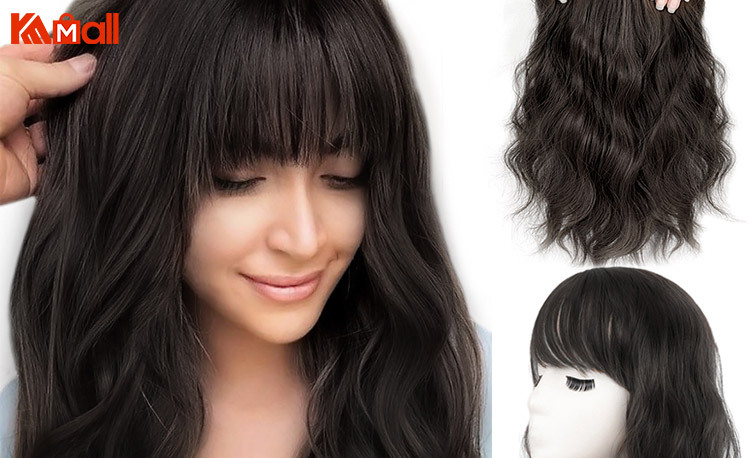 Adequate Soaking is Important
The first thing you need to do after using hair fabric softener and shampoo on your wigs is to soak them in cold water and then leave them for a while to absorb the moisture. It is recommended to leave the wigs in this water overnight or over a few hours.
This step will provide enough time for the chemistry of the wigs and cold water to able to react with each other. During these hours, the chemistry of the wigs and cold water interact with each other by allowing the fabric softener to penetrate the fibers of the wig.
This helps to soften the wig, making it more manageable, while also helping to restore the shine. At the end of the process, you will see amazing results as your fabric softener gets to work and you will see remarkable results at the end.
Dry Synthetic Wigs with Care
After thoroughly washing the wig, the third step is to remove any remaining droplets of water from the wig. With the help of a soft towel and a blow dryer, this step can be performed as easily as possible.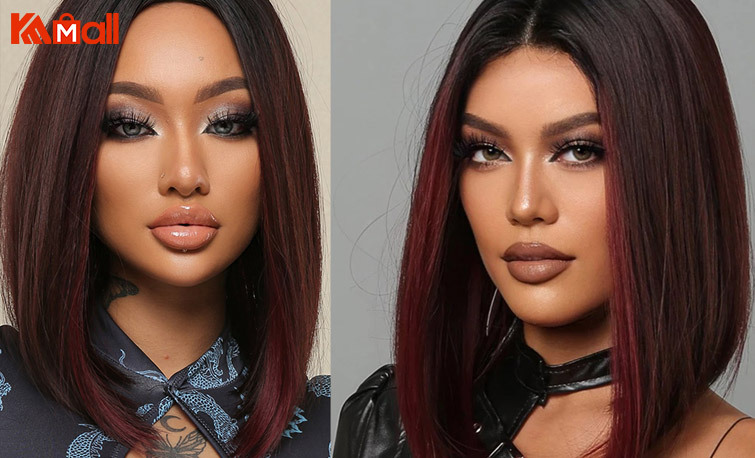 It is recommended that you first gently press the lace frontal wig in the towel without rubbing it. In this way, your towel will be able to absorb every bit of moisture from your wigs without damaging the hair cuticle.
After that, your wigs will be sprayed with dryer air as the next step in the drying process. Be careful when blow-drying your hair wigs. Make sure that you don't use high heat in order to avoid damaging the wigs.
To make sure that your hair wig has a smooth texture, you should always set your hair dryer to a low heat setting. You can also use a towel to wrap the wigs before blow-drying them.
This way, the heat from the dryer will be evenly distributed, resulting in the wigs being dried more efficiently.
What Else Can You Put on Synthetic Hair Wigs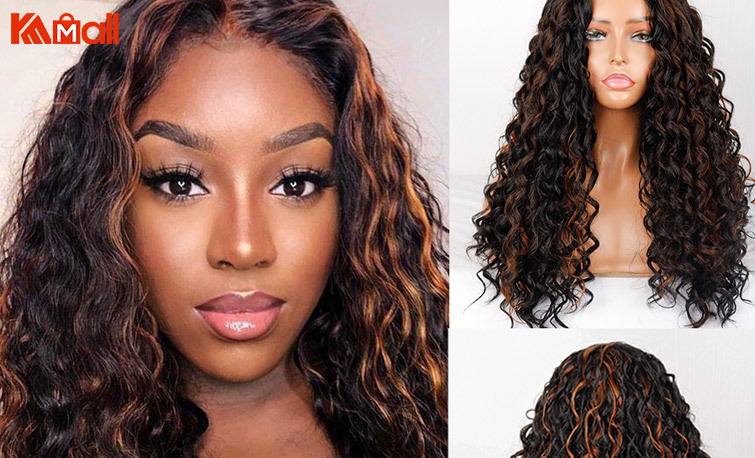 If you find that the synthetic hair is becoming dry or frizzy despite your attempts to wash it, you might be wondering what else you can do to make the synthetic hair as soft as possible once again.
We recommend you use a special balsam designed specifically for synthetic wigs if this is the case you are facing. There are several benefits of using balsam on your wig.
It is designed to give your wig a fresh and light scent, as well as help it stay gorgeously soft for a long time to come.
In addition to some ordinary hair products in wigs, the balsam is now also included in a wig care set comprised of shampoo, conditioner, and hairspray designed for synthetic wigs.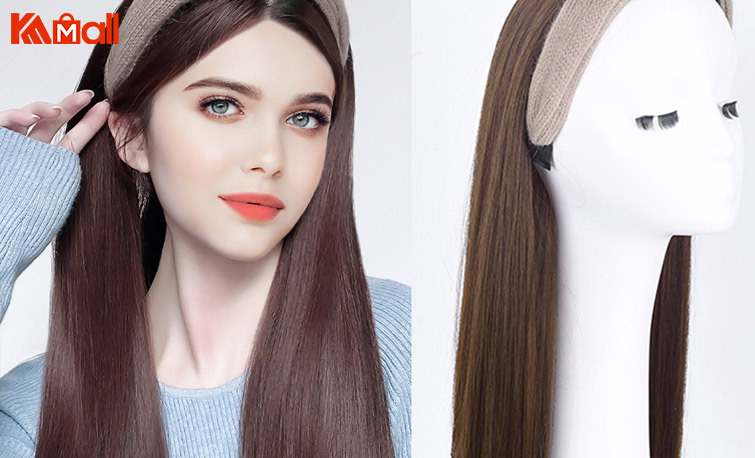 Because these products were specifically designed to be used with synthetic wigs, they are safe for everyday use and will help your lace front wig last much longer than other general cleaning and maintenance solutions.
If you wish to protect your fibers more and enhance their softness, then you can also consider using a fiber oil conditioner as an alternative to reduce dryness.
It is commonly known that fabric softener is used as a cheaper alternative by the synthesized wig community to restore the softness of synthetic hair to its original state.
In our opinion, we would not actively recommend this method, but it is widespread and has been found to be effective in softening hair, reducing static cling, and making comb-through easy.
In the event that you wish to conduct in-depth and intensive maintenance on your synthetic wigs, it is always better to use a product developed for synthetic hair for the care of your wig since it will always provide you with the best results for your wig.
Wrapping Up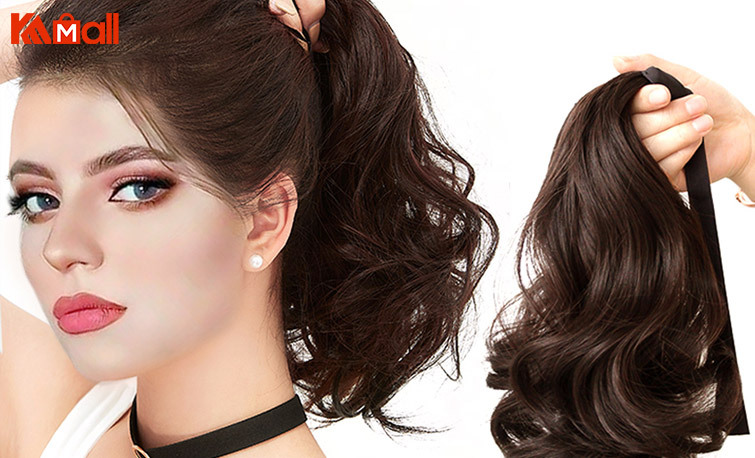 There you have it, wig lovers! With the tips and tricks shared in this guide, you now know how to make your synthetic hair wigs soft and silky.
From simple techniques like conditioning and washing to advanced products like fiber oil conditioner and balsam, you can easily elevate the quality of your wigs and achieve the hair of your dreams.
So go ahead and indulge in the joy of wearing soft, luscious wigs that make you feel confident, beautiful, and absolutely fabulous! Get ready to rock those silky strands with style and flair, and let your lace wigs goddess shine!