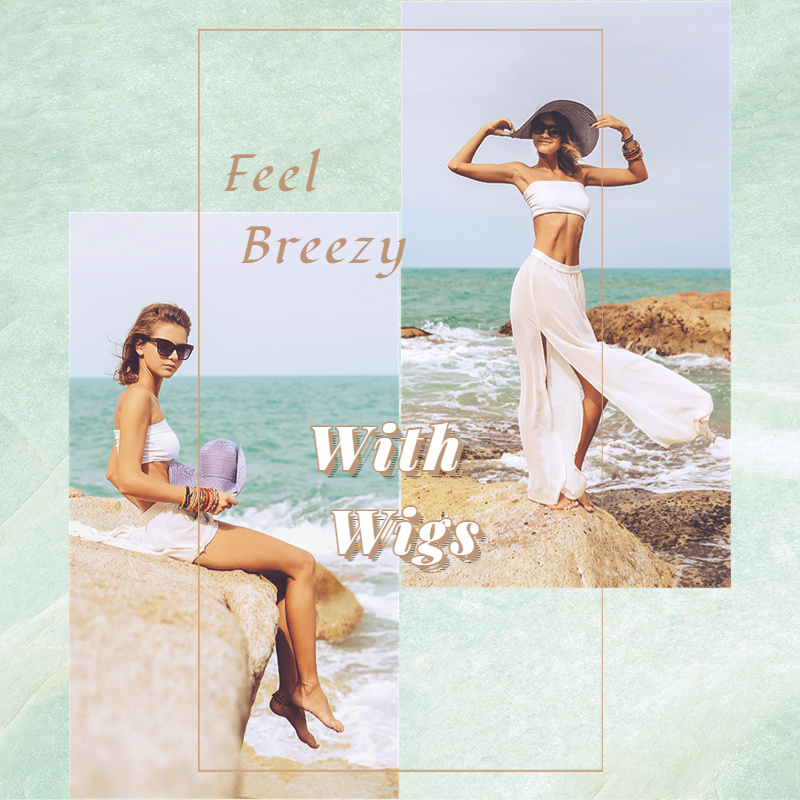 Aloha, beach babes and wig enthusiasts! If you're like us, you're always on the lookout for ways to take your wig game to the next level. And what better way to do that than by wearing your wig to the beach?
Not only will you look amazing, but you'll also protect your scalp from the sun and enjoy a carefree day in the sand and surf. But we know that wearing a lace wig at the beach can be a little daunting, especially if you're new to the game.
That's why we've rounded up some tips and tricks to help you feel confident and fabulous in your wig, no matter where the waves take you!
What Can We Get from Wearing Hair Wigs at the Beach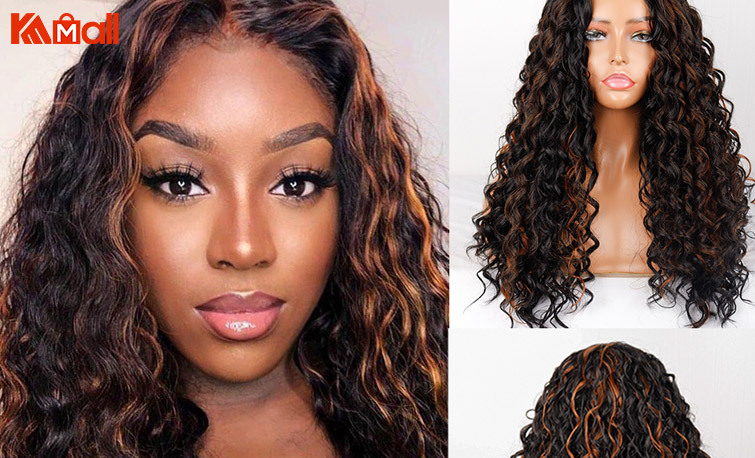 While you spend the day at the beach, your natural hair is subjected to the damaging effects of the sun, seawater, and wind. Protecting your natural hair from these elements by wearing a hair wig can be beneficial.
This will not only assist to protect your hair from being damaged and broken, but it will also guarantee that your hair will remain healthy and lustrous for many years to come.
One other significant advantage of using it is that it can assist you in attaining the ideal appearance with a reduced amount of work on your part. There is a wig that can help you attain any desired hairstyle, whether you want to flaunt beachy waves, a neat ponytail, or a colorfully braided design.
A wig will let you spend less time and money on styling products and sessions at the salon, so you can spend more time soaking up the rays of the sun and having fun in the water.
For women who are going through hair thinning or loss, donning a wig at the beach might be an additional way to increase their self-confidence.
They are able to relax and enjoy their time at the beach more completely when they wear a wig since they are confident that it will enhance their overall appearance and make them look more attractive.
Enhancing your natural attractiveness and helping you feel more at ease and secure in your own skin can be accomplished in a number of ways, one of which is via the use of lace front wigs.
What Type of Hair Wig is Best for the Beach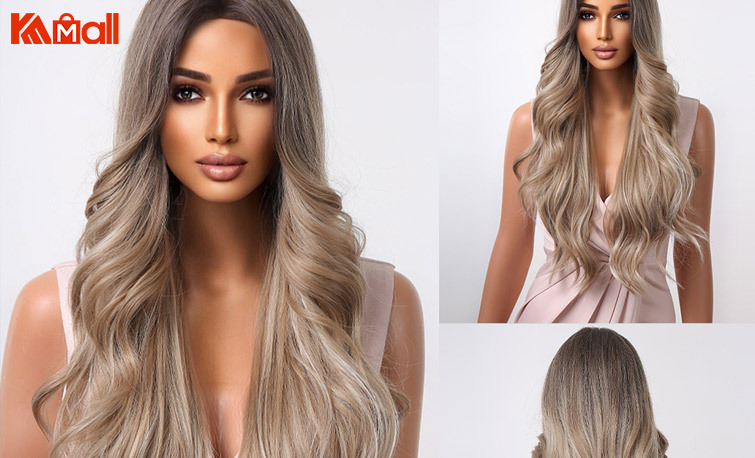 There are many types of wigs that are suitable for use on the beach, but synthetic wigs are the best choice because they can retain their style and can perform well even during adverse weather conditions.
Hence for those who are considering wigs for the beach, synthetic wigs are definitely a good choice. Synthetic wigs tend to be much more tolerant to beachy weather compared with human hair wigs, even though humidity and water still have an effect on wigs in general.
How to Be Safe with Hair Wigs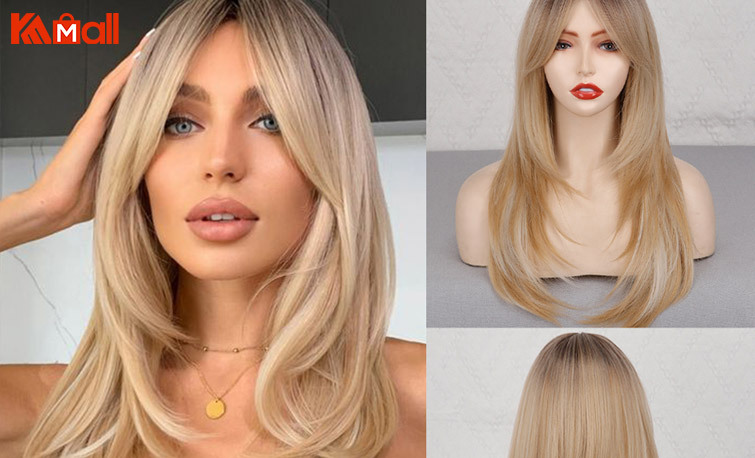 If you are wearing wigs at the beach, we have put together a number of tips that will help you feel and look your best, as well as how best to maintain your beachy wig, to ensure that it lasts for as long as possible.
No Jumping into the Water
Wearing a wig while swimming is not recommended. Firstly, it is easy to disengage the hook from your head and even to start floating in the sea as soon as you do it.
It may be possible that the hair wig will still come off no matter how perfectly it is attached if pressure is applied such as when diving or jumping. That's what it's like, it's really awkward!
As opposed to this, synthetic wigs are generally very durable, and even considered to be the best wigs for the beach; however, there is still a possibility that harsh chemicals in the pool and sea will damage your wig.
The chlorine in the pools, for instance, contributes to dry hair and skin as it is a harsh chemical. In addition, the salt found in the sea dries objects by drawing away moisture from them.
Also, the salt water, sand, and chemicals that come into contact with synthetic wigs over time can cause them to become brittle and tangled.
If you are wearing a wig, you may also want to consider wearing a swimming cap over the top of it. It is not really our intention to encourage you to do something like that.
For one thing, we should consider the purpose of wearing hair wigs for one thing: to look stunning and to make a statement in the crowd. Therefore, what is the point of wearing a swimming cap to cover up your stylish hair wig to prevent it from being damaged?
In addition to that, it is also possible that when you take off or put on your wig, you will end up messing it up. Where are you going to style your hair wigs in this case and how are you going to do it?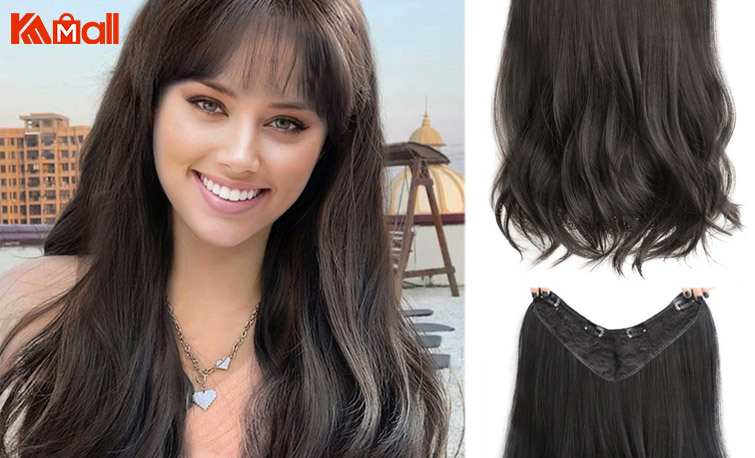 Remember to Use Hair Conditioner
You should have the wig conditioner on hand if you plan on wearing a wig on the beach so that you can keep your wig looking glossy while you are there.
If you take a dip in the pool, you need to remove the harsh pool chemicals from your wig as soon as possible afterward by thoroughly washing it.
After that, you can spray a leave-in conditioner on your wig so that it seals in moisture and protects it from the outside elements and the sun, so it will look great for a long time.
The use of such a product is also likely to help keep the product from becoming brittle and dry as well as extend its lifespan.
Regardless of how thick the tape is, the glue liner, and the straps, regular wig tape can never withstand the pressure of water, and there is no doubt about that.
Because of this, it is recommended that you wear your lace wigs at the beach with waterproof glue. The waterproof glue will certainly be able to hold up during swimming and you won't have to worry about it getting damaged in the water.
Be sure you pack extra glue for wigs so that you always have glue handy just in case the wig becomes loose.
And, before you jump into the water, the first thing you need to do is test out your glue before you jump in.
For the first time, I would suggest that you test the glue that you will be using in your bathtub, or a pool when there is no one around, or even by just taking an extra long shower for a while to figure out if your glue is waterproof or not.
Use Double-sided Tape as Alternative
This double-sided wig tape provides the same durability as strong-hold gel and glue but without all the mess, and it is substantially less visible than clips and pins when used as a wig attachment.
Moreover, it can be installed in no time at all, requiring no additional effort on your part.
You will not have a problem securing your wig using double-sided tape because it is pretty easy to do. Simply just place one side of the tape on the cap of your lace front wig, so that when you place your wig on your head, the upside will be stuck to the cap of your wig when you place it on your head.
Even more of a surprise, double-sided wig tape is usually waterproof and is of medical quality, which means it's more reliable than the tape you use on a day-to-day basis.
The wig might look messed up and brittle after you've done a water dip and have washed and conditioned it, compared to the state it was in before you went in the water.
In addition to being a protective and cute hairstyle, beach braids won't dislodge or pull out your wig cap, damage the wig in any way or cause it to fall off of your head.
Hence, I would recommend trying some beach braids so as to prevent the wig from dislodging and maintain the hairstyle all day long without having to worry about it falling out.
It is a good idea to use a wide-brimmed hat, headscarf, fedora, or other protective covering to shield your wig from direct sunlight, and wind, and to keep it protected from salt water if you live in a beach area.
Your wig will be able to last much longer if you take care of it in this way and will remain beautiful for years to come.
Wearing a wig outdoors can be tricky, so it's important to take the necessary precautions to ensure its longevity.
Conclusion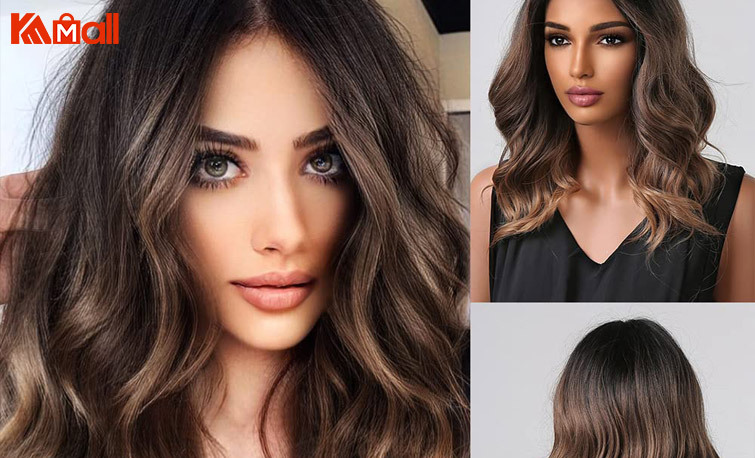 Well, beach bums and wig lovers, we've come to the end of our journey. We hope you've found these tips for wearing wigs at the beach helpful and inspiring. Remember, the key to a successful beach day with your wig is to be prepared, be confident, and most of all, have fun!
So next time you're planning a seaside adventure, don't forget to pack your favorite wig and all the tools you need to keep it looking amazing. We can't wait to see you out there, making a splash with your beach-ready and colored lace front wigs!