Summertime calls for lightweight and comfortable clothing, and spandex sexy tank tops are a popular choice for many women. These tops provide a perfect balance of breathability, flexibility, and style.
However, caring for spandex can be a bit tricky as it requires specific handling to maintain its quality and shape.
In this blog, we will guide you through the do's and don'ts of washing and caring for spandex women's tank tops. From proper washing techniques to storage tips, we have got you covered.
By following these tips, you can ensure that your spandex tank tops will continue to look and feel great, season after season. So, let's dive in and learn how to care for your favorite spandex tank tops!
What is Spandex?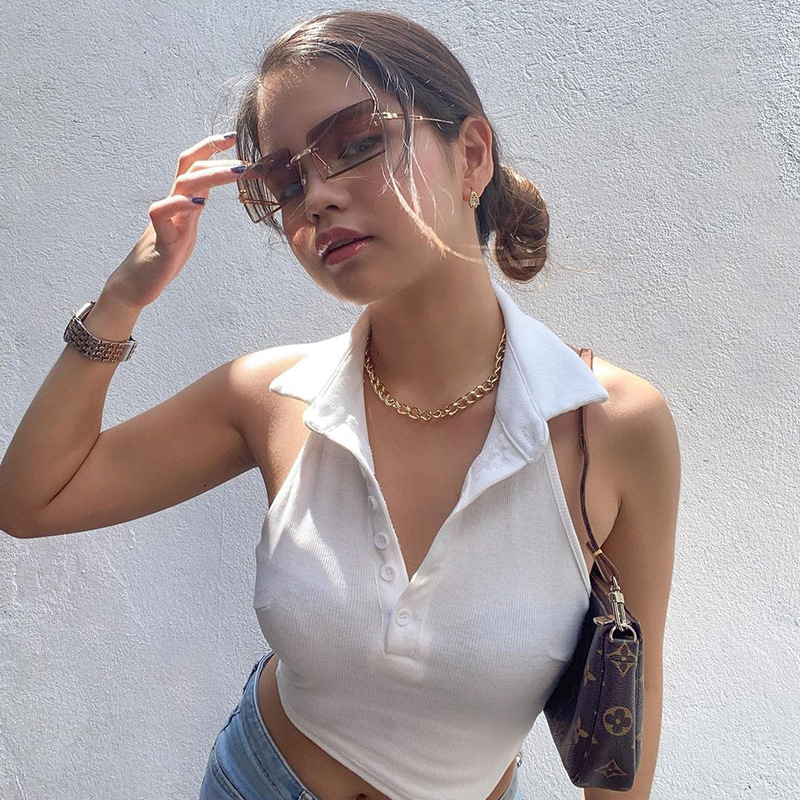 Spanx, which is a man-made fiber, is a fabric that's known for its ability to maintain its shape over time. To give you a better sense, it has the potential to be stretched much far beyond its original length!
When it is finally let free, it will return quite rapidly to its normal length. Not only is it long-lasting, but it also doesn't weigh much, and the texture is nice and silky; these are also characteristics that make it a good option for athletic tank tops.
In addition to that, it is abrasion resistant, breathable, and it draws moisture away from the skin.
What is The Difference Between Cotton and Spandex?
Cotton and spandex are two different materials commonly used in clothing.
Cotton is a natural fiber that comes from the cotton plant and is widely used due to its softness, breathability, and absorbency. On the other hand, spandex, also known as Lycra or elastane, is a synthetic material that is stretchy and durable.
The primary difference between cotton and spandex is their stretchability. Cotton does not have much stretch and can lose its shape over time, while spandex is highly elastic and can stretch up to 500% of its original size.
Spandex is often blended with other fibers, such as cotton, to add stretch and improve the garment's fit.
Another difference is their care requirements. Cotton is relatively easy to care for and can be washed and dried in many ways, while spandex requires more delicate care to maintain its stretchiness and durability.
How to Wash Spandex Properly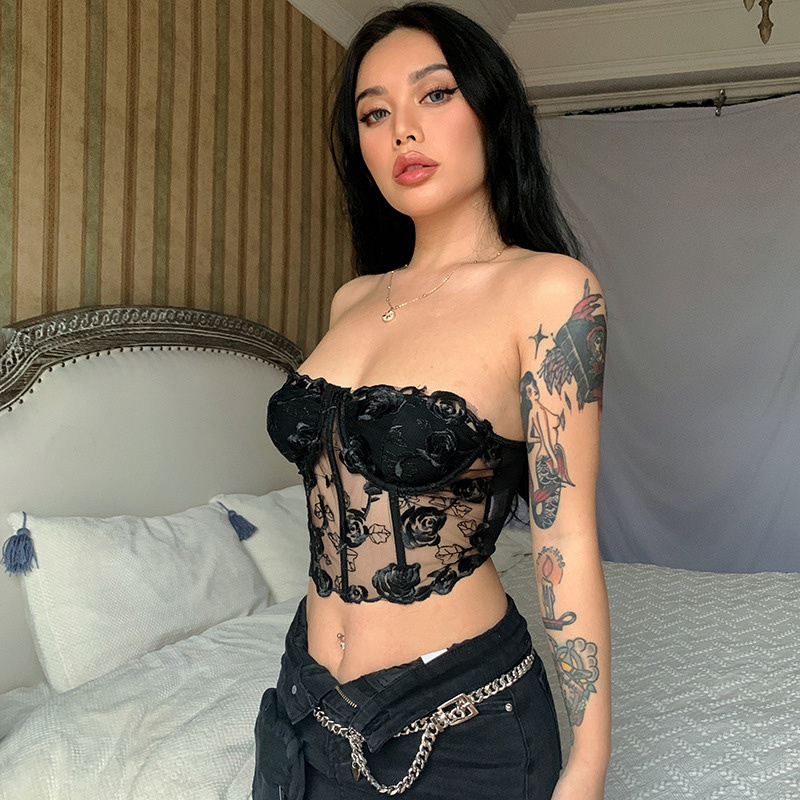 You should always check the percentage of spandex when you are washing spandex as the first thing that needs to be done.
The amount of spandex in the tank top should be checked to find out how much there is. There is no doubt that the correct washing method depends upon the type of fabric being washed.
The composition label can normally be found on the back of the neck or the waist part. It can give you a bit more information about the fabric and its composition as well as the recommended washing and ironing instructions.
Extra Washing Advice: There should be some consideration in using active detergent if there is a mix of spandex and polyester or other sorts of man-made fibers.
The purpose of this kind of liquid is to remove bacteria, oil, the residues of deodorant spray, and other icky stuff from all styles of fabric, no matter what they may be made of.
If you want to use regular detergents, you can do so, but they won't work as well as you would expect. After all, those detergents are specifically formulated and manufactured specifically for use with natural fibers in the first place.
If the Tank Top Has Less than 5% of Spandex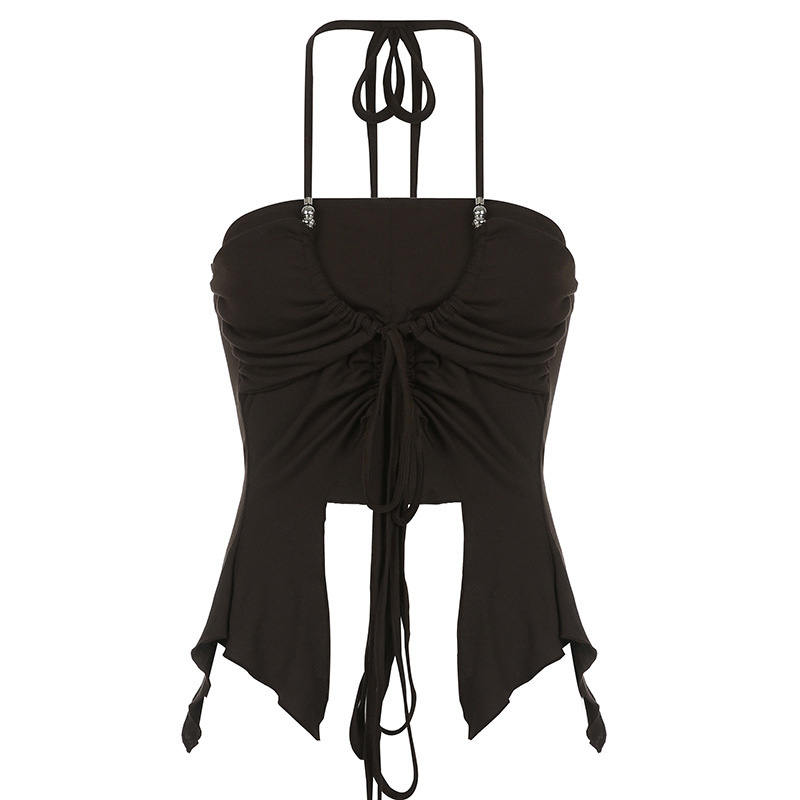 It is recommended that the sexy tank top you are washing is washed according to the dominant fiber type on the top if it contains less than 5% spandex. As an example, you might want to wash a tank top accordingly to the instructions for cotton, such as cold water and no bleach, if it's made of 4% spandex and 96% cotton.
Most spandex-containing garments, regardless of how they are washed, will in fact be fine if they are washed in a washing machine.
It is also important to keep in mind that using fabric softener with other synthetic materials undermines its ability to effectively draw sweat away from the skin. It might be best to wash it by hand in a sink so as to get the best results from the process.
In addition to this, you will want to dry your tank tops in accordance with the fiber type that dominates the garment. In light of this, it would be wise for you to let it air dry, as you will never go wrong with it.
In fact, most clothes are best dried that way because that is the most protective way.
If the Tank Top Has about 20% of Spandex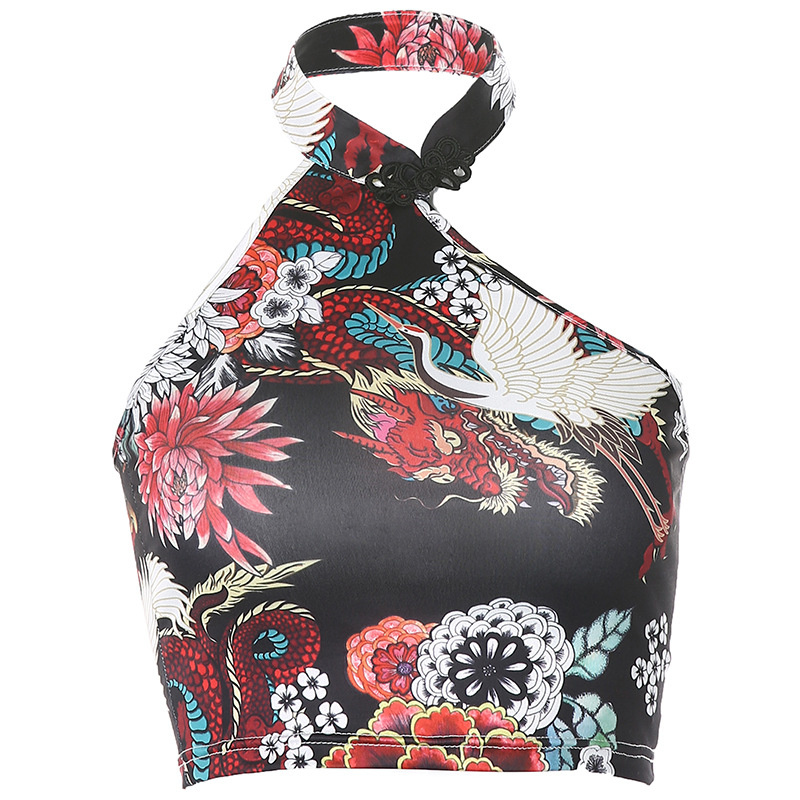 There are some clothes that contain as much as 20% spandex. In most cases, however, it will be polyester that makes up the other 80% of the fabric.
The best option, if you are using the washing machine, would be to set it on the delicate cycle when you are doing laundry. In order to prevent warping and deformation of the fibers, it is important to use a cold rinse.
For the same reason as I mentioned earlier, fabric softeners are not recommended for use on clothing. After adding the correct quantity of active detergent, let the cycle finish running.
The tank top should be left to dry when it has been removed from the washer after it has finished washing.
This type of sexy women tank top tends to dry pretty quickly and evenly as it is. It would be a good idea to hang up your clothes with hangers since that will prevent wrinkles from occurring. If you are drying these types of clothes, you should never use the dryer.
Warm Reminder: If you believe that it is required, you should think about placing the item inside a lingerie bag.
The Don'ts for Washing Spandex Tanks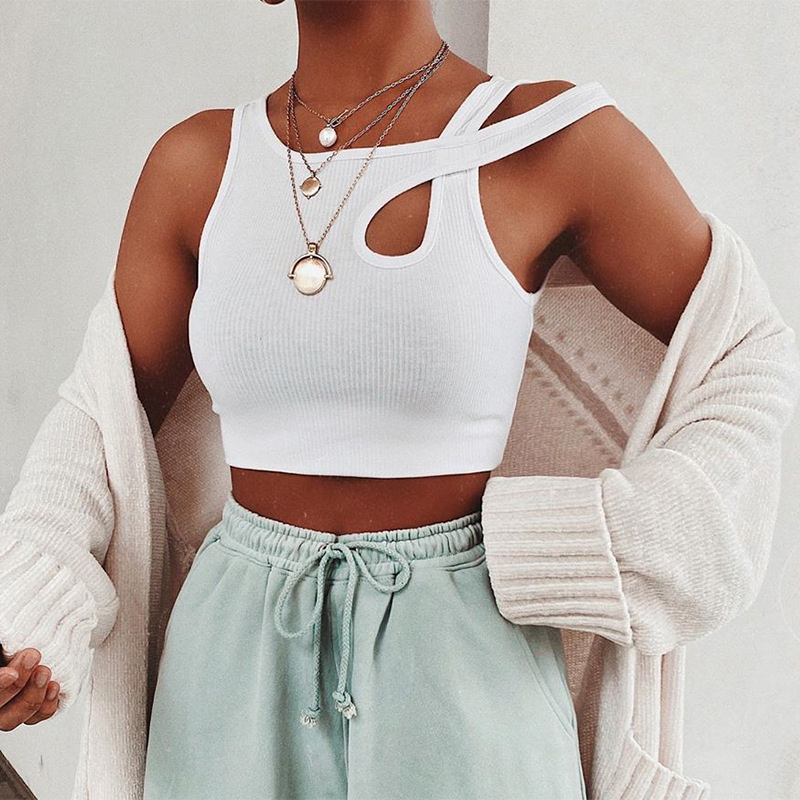 NO FABRIC SOFTENER -- While washing spandex, you should under no circumstances use fabric softener or dryer sheets. You can use most types of detergents on spandex fabric, but if you're using a combination of fabric softener and detergent, avoid it.
The latter form a residue on spandex, preventing the finish from looking as good as it should, causing odors, and making spandex appear dull and attractive to germs, resulting in an offensive odor.
NO CHLORINE BLEACH -- It is best to steer clear of using chlorine bleach since this can cause the elastane fibers to break down. For brightening white clothing and removing stains from it, you should instead use oxygen bleach.
Is It Ok to Iron The Spandex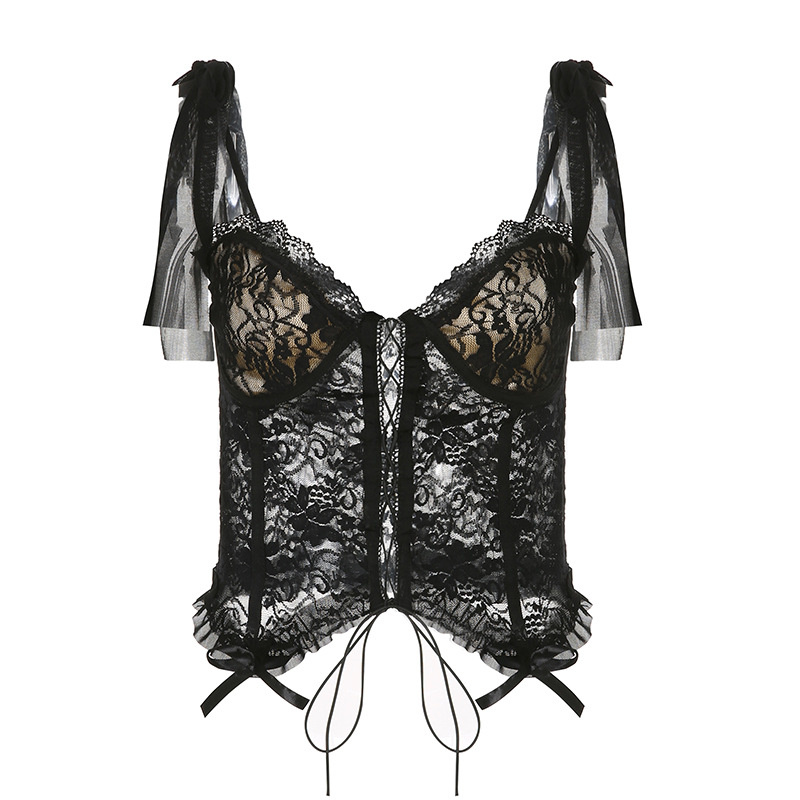 It depends on the materials that were used to make the clothing. If the amount of spandex in the fabric is less than 5%, you should be able to iron it without any problems.
But, in order to err on the side of caution, you should choose the temperature setting that is the lowest possible. An excessive amount of heat might result in the formation of ripples that are permanent.
It's possible that you'll need to give your top which contains up to 20% spandex a quick press after washing. In situations such as this one, you will want to make sure that you set your dry iron to the temperature and setting that is advised for nylon.
It is essential that you slide it along the cloth in a smooth and consistent manner at all times. If you allow it to remain in the same location for an excessive amount of time, your tank tops may become damaged.
How to Store the Spandex Tank Tops
Although women's athletic tank top made of spandex is not often thought of as being fragile or worthy of being kept as a souvenir, you should still make sure to clean them well before putting them away for an extended period of time. Otherwise, any stains that are on it will remain there indefinitely.
Nevertheless, any tank top that contains spandex should be stored in a cool, dark place away from sources of heat or light that might cause the colors to fade.
For instance, certain Lycra mixes, like those made with nylon, are susceptible to fading over time if they are kept in a storage area where they are exposed to natural light.
Conclusion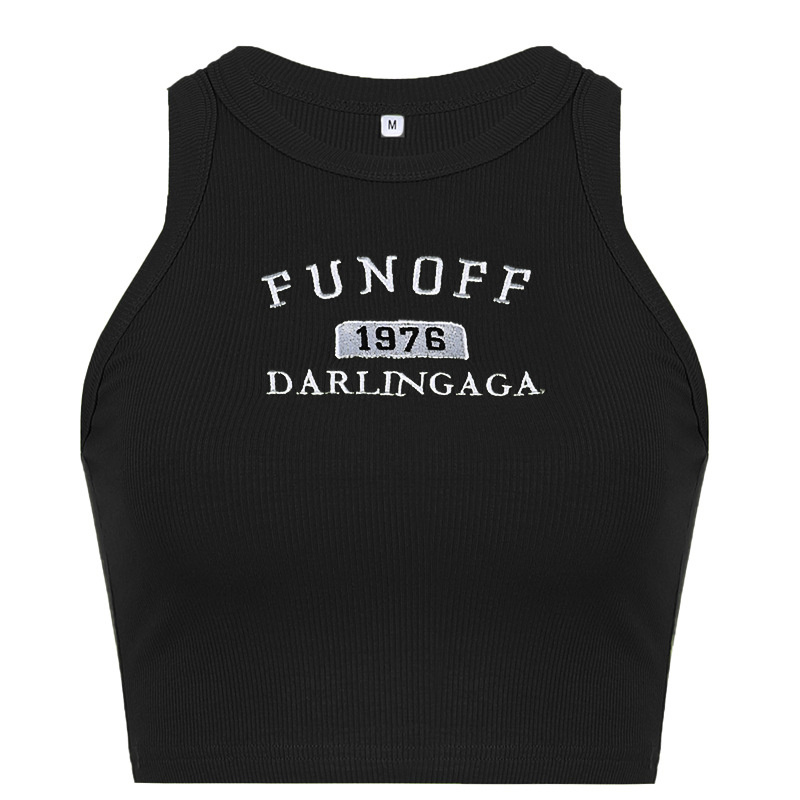 Taking care of your spandex women's tank tops does not have to be a difficult or time-consuming chore. You can make sure that your tank tops keep their form, quality, and brilliant color if you just follow a few easy tips and tactics that we have provided for you.
Keep in mind to always read the care label on the outfit you are wearing, wash the item in cold water, and stay away from harsh chemicals and fabric softeners.
If you take the proper precautions to maintain them, the spandex sexy women's tank tops you own will be a chic and practical addition to your closet for many years to come.
Best of luck with the laundry!