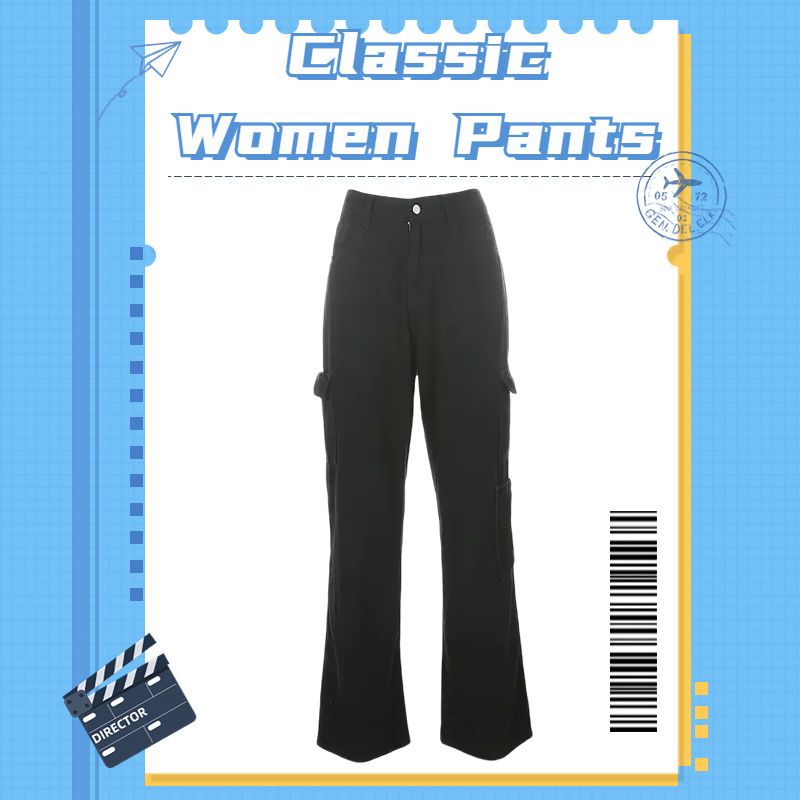 Summer is a time for adventure and exploration, and what better way to enjoy the season than by wearing comfortable and stylish clothing?
Women's casual pants are a fantastic choice for the summer season, providing both comfort and fashion-forward looks that will make you feel confident and radiant.
In this blog post, we'll show you why wearing women's casual pants in the summer is an excellent choice and how you can style them to create your perfect summer look.
So, let's dive in and discover how women's casual pants can help you feel confident, comfortable, and fabulous this summer!
Benefits Of Wearing Casual Pants in Summer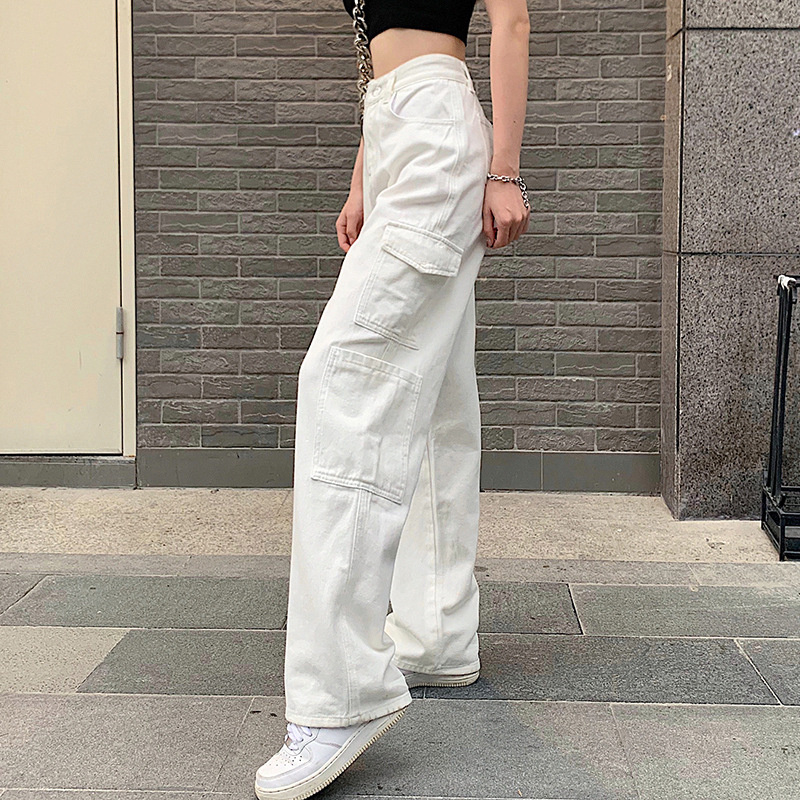 You may be tired of sacrificing comfort for style during the summer months. So, if you're looking for a practical and stylish solution to your summer wardrobe woes, women's casual pants are the way to go.
With their comfort, versatility, and practicality, you won't regret adding a few pairs to your summer wardrobe!
Comfortable and practical for hot weather--
Made from lightweight and breathable fabrics, women's casual pants are perfect for keeping you cool and comfortable during the summer months. Say goodbye to heavy and uncomfortable clothing and hello to effortless style and comfort!
Versatile and easy to style--
Women's casual pants come in a range of styles and colors, making them easy to pair with various tops and accessories. Whether you're going for a casual or dressy look, there's a pair of women's casual pants to suit every occasion.
Provides sun protection and prevents chafing--
With casual pants for women, you can get additional protection from the sun's harmful rays while also preventing irritation and chafing. With women's casual pants, you can enjoy your summer activities without worrying about your skin or discomfort.
The Possible Concerns About Casual Pants In Summer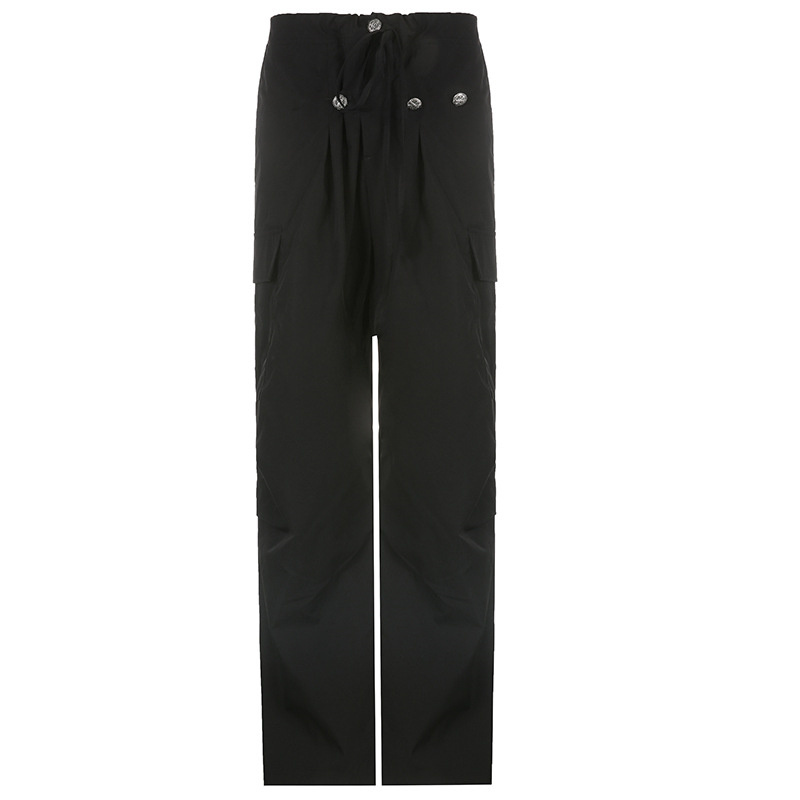 Despite the many benefits of women's casual pants during the summer, some women may have concerns about wearing them.
"They're too hot and heavy for summer"
Many women may believe that pants are too heavy and hot for the summer months. This belief may stem from previous experiences with heavy fabrics, such as denim or wool, during the summer.
However, there are many lightweight and breathable options available, such as pants made from linen, cotton, or rayon, that are perfect for staying cool and comfortable during the summer.
"I don't know how to style them"
Often, women have concerns about how to style women's casual pants to suit their own personal style or the occasion they are attending.
Some people may worry about whether pants will look good with different tops and accessories as a result of a lack of knowledge or experience.
However, styling women's casual pants is easy and can be done by pairing them with basic t-shirts, flowy blouses, or cute crop tops, and adding sandals or sneakers for a stylish and effortless summer look.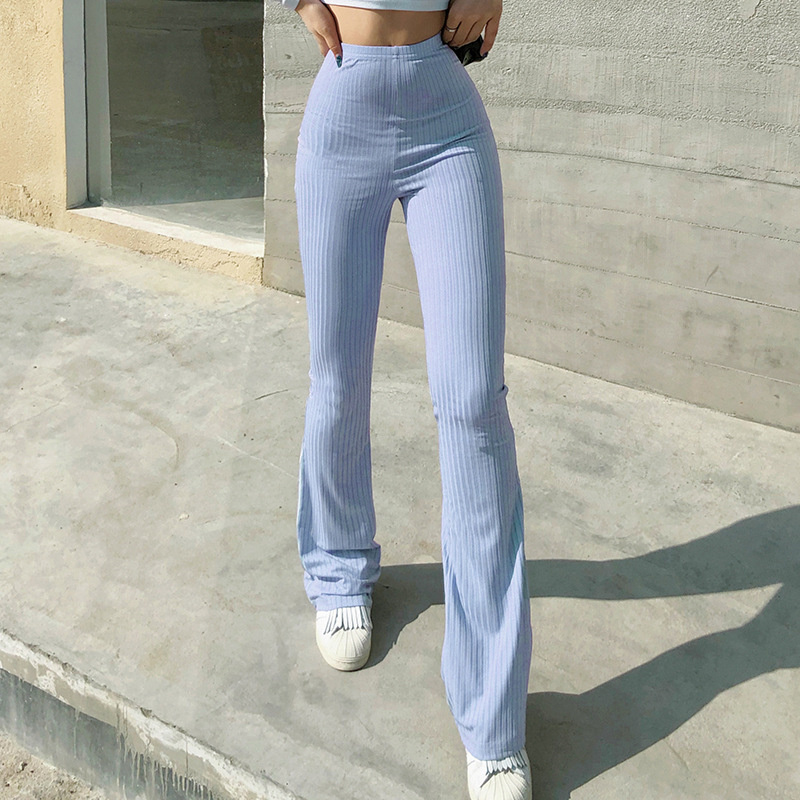 "They're not flattering on my body type"
The lack of confidence in your body or the perception that pants highlight unflattering parts of your body may cause some women to think women's casual pants aren't flattering on them.
In spite of this, women's casual pants can be found in a wide variety of styles and shapes, such as wide-leg pants, straight-leg pants, or flared pants, to flatter a variety of body shapes.
It can be helpful for women to experiment with various styles so that they can find the one that suits their body shape the most.
"I'm too short for women's casual pants"
It may be difficult for women to find women's casual pants that fit their height because of their height-related concerns. It could be because some stores and brands do not offer pants in petite or tall sizes, which may be the reason for this concern.
It is important to note, however, that casual pants for women come in different lengths and sizes, so women of different heights can easily find a pair that suits them.
How to Style Women's Casual Pants for Summer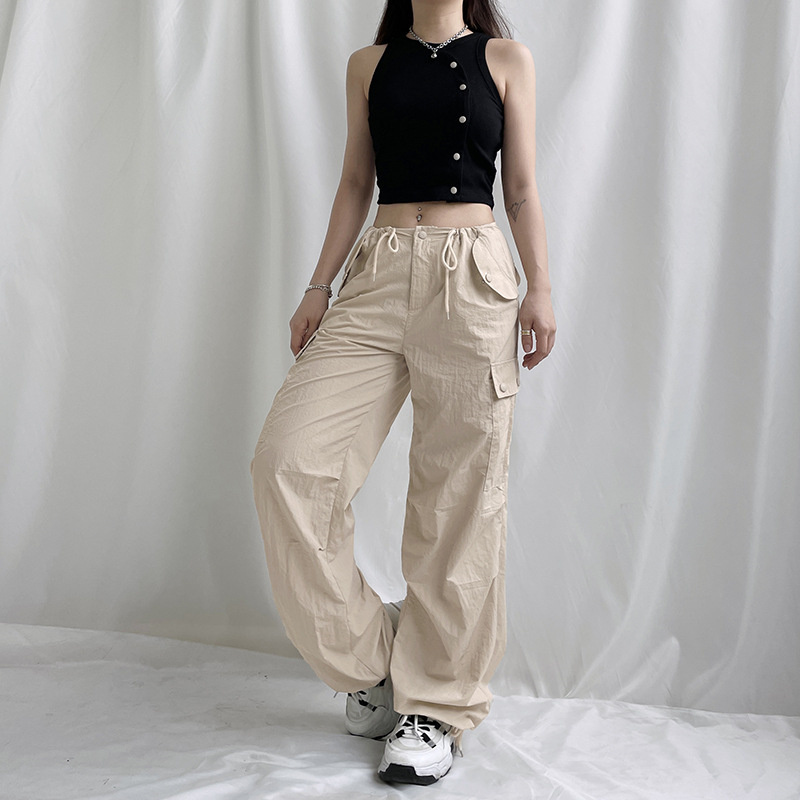 Let's take a look at how to style women's casual pants for summer now that we have looked at the different types of women's casual pants for summer and how to wear them. In this article, you will find some tips and ideas on how to create chic and effortless summer looks.
Pairing with Different Tops and Shoes
There is no doubt that wide-leg pants are very flattering to look at, especially if you are short and they help create the illusion of a longer and leaner figure.
For a chic and trendy look, pair them with a crop top or a fitted tank top to balance out the volume of the women casual pants. Look for platform sandals or wedges with chunky heels to add some height and balance out the proportions of the outfit.
A pair of flared pants is a great option if you want something comfortable while still looking stylish at the same time. Depending on the occasion, they can be dressed up or down according to what you want to wear.
For a casual and comfortable look, pair the pants with a loose-fitting t-shirt or a flowy blouse. Slip on some sneakers or flats for a laid-back vibe.
This type of pants is a great choice because they hug your curves without being overly tight, and a loose top will balance out the look. The addition of sneakers or flats will make the outfit even more relaxed and comfortable.
It is recommended that you pair them with a blouse or a blazer if you want to achieve a more formal and polished look. To add a touch of interest to the outfit, choose tops that have interesting details, such as lace or ruffles, to make it stand out from the crowd.
The blouse and blazer will add structure and formality to the look, while the interesting details on the top will draw attention and make the outfit look more interesting.
For footwear, go for heeled sandals or pumps to elongate your legs and add some sophistication to the look. Wearing the right pieces in your outfit can help you look put-together, even if the individual pieces are simple.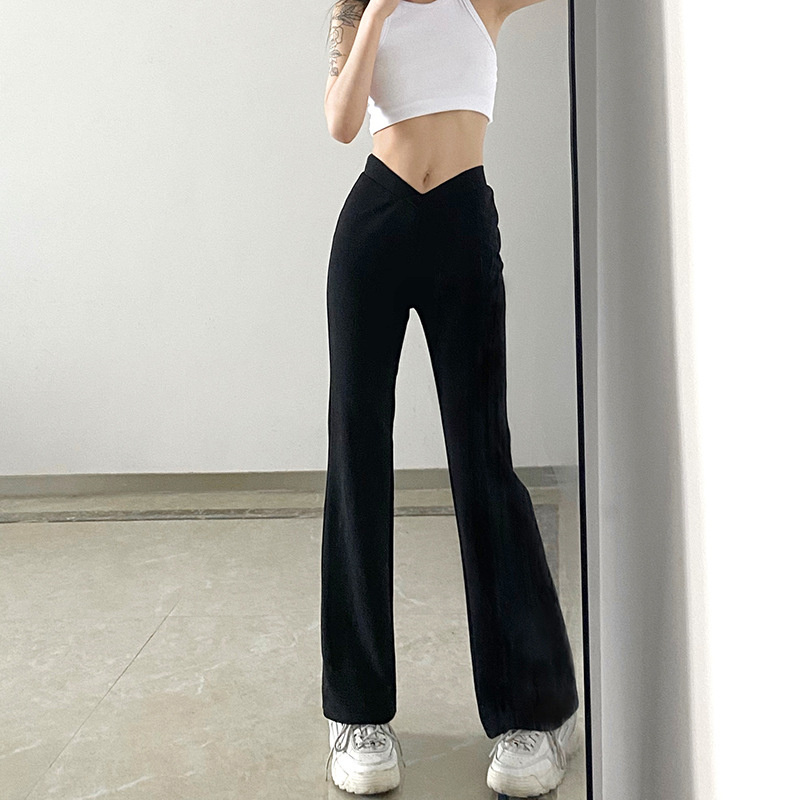 Dressing Up or Down for Different Occasions
If you're going out for a casual day out, you might want to consider wearing a pair of linen or cotton pants in a bold color or print.
For a casual day out, linen or cotton pants are the ideal choices as they are light and breathable, making them perfect for casual occasions. If you want to add some interest to your outfit, you should look for pants in a fun print or bold color.
The natural fibers also allow your skin to breathe, which is great in hot and humid climates. So they are perfect for when you want a comfortable, breezy outfit.
Plus, with a variety of colors, prints, and styles, you can easily find pants that will match any look you are going for. Pair with a simple top, such as a white t-shirt or a tank top, and some sandals for a relaxed and effortless look.
Women's casual pants for work can be worn to the office, as long as they're paired with the right pieces. Look for pants in a classic cut, like straight-leg or flared pants, in a neutral color like black, navy, or khaki.
A blouse or button-down shirt in a light or pastel color can easily be worn with these pants to dress them up.
Add some classic pumps or loafers to complete the look. If you work in a more creative or casual environment, you can play around with patterns and colors, and even try pairing your pants with a bold blazer or a statement necklace.
For a Night out / Special Occasion
To dress up your pants for a date night or a special occasion, look for pants in a dressier fabric, such as silk or satin for a more luxurious look to the outfit and make it more dressy.
You can also combine it with a blouse in a complementary color and some strappy heels if you want to add a little height and elegance to your look.
Make sure you complete the look by adding some statement jewelry or a clutch to add the finishing touches to the look.
Friendly Call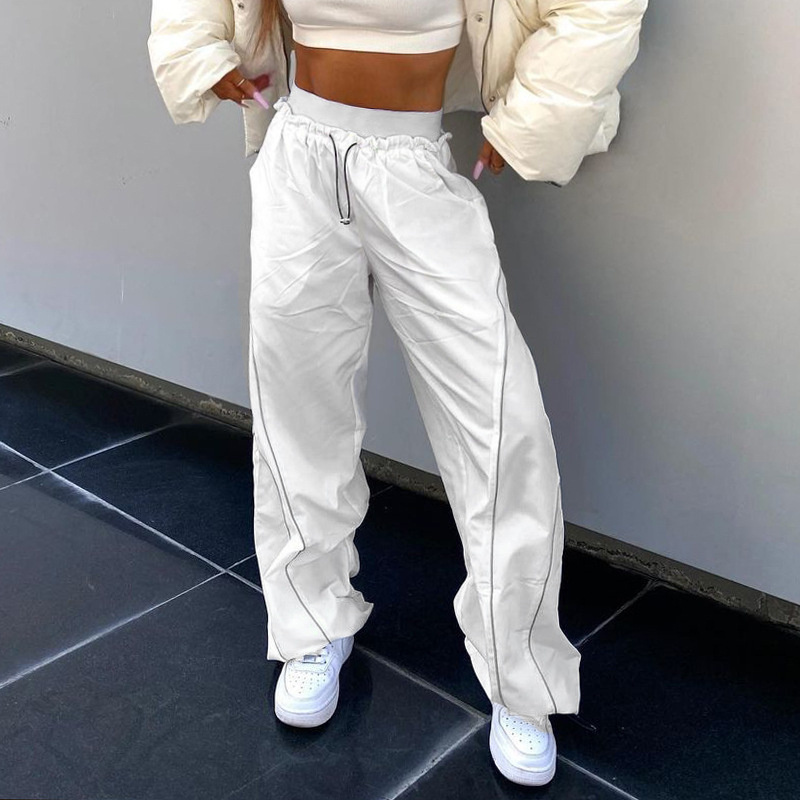 Women's casual pants are a fantastic option for summer, providing comfort, style, and versatility for any occasion.
Whether you're running errands, working in the office, or enjoying a day out with friends, there's a pair of casual pants that will suit your needs and make you look and feel great. Don't be afraid to try something new and step out of your fashion comfort zone this summer.
So go ahead and add some casual women's pants to your wardrobe. You'll be surprised at how easy and fun they are to wear, and how much they can enhance your summer style.
Remember to have fun with your fashion choices, and embrace the comfort and practicality of women's casual pants this season.