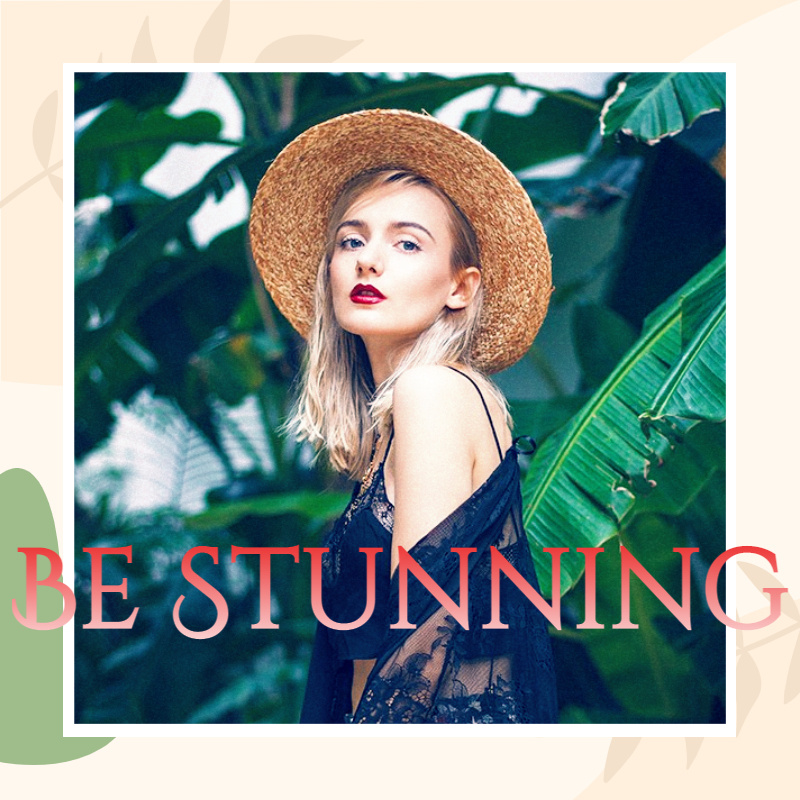 Summer is here, and that means it's time to bust out your favorite tank tops. These versatile and sexy tank tops are perfect for everything from beach days to barbecues, but if you're not careful, they can quickly become covered in pesky fuzz balls known as "pills."
Not only do these pills look unsightly, but they can also make your tops feel scratchy and uncomfortable. In this blog post, we'll share our top tips and tricks for preventing pilling on your tank tops, so you can enjoy a comfortable, stylish summer wardrobe without any fuzzies in sight.
So let's lay back on your couch, scroll down and learn how to keep those tank tops looking brand new!
What is Pilling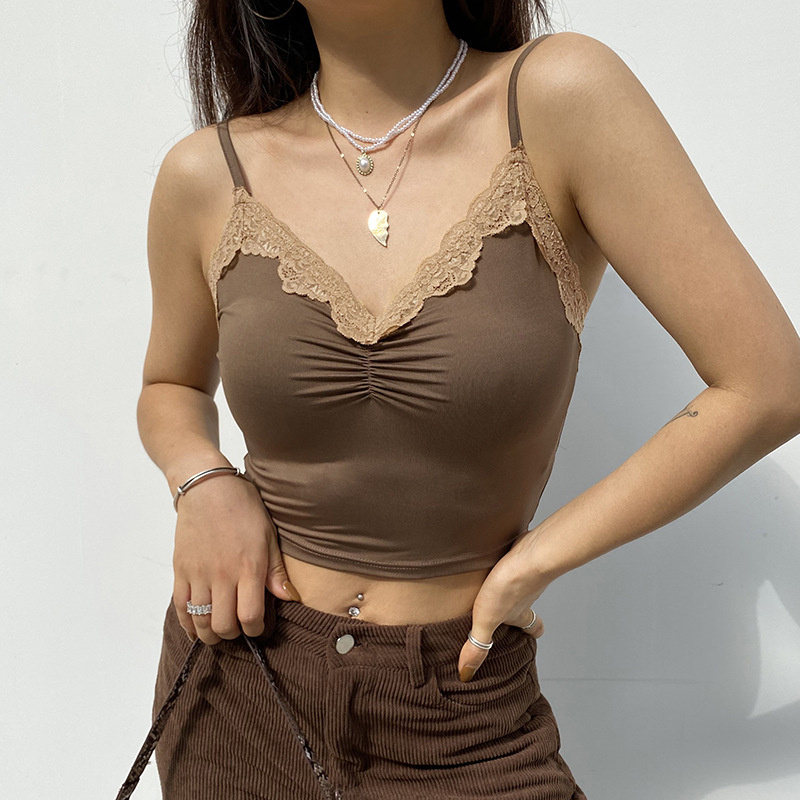 The development of teeny-tiny balls of fuzzy material on the top surface of a cloth is referred to as "pilling."
These small balls of fuzz, which are also referred to as "pills," are formed when the strands of the fabric on tank tops become free and tangle with one another, which results in the formation of little balls on the surface.
What Causes Pilling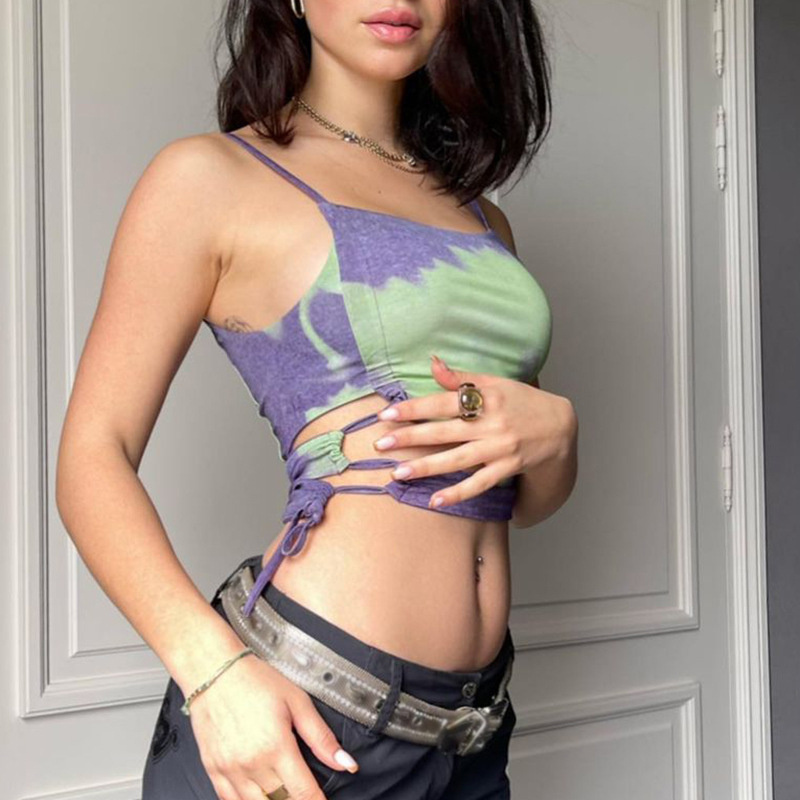 Sexy tank tops for women and other articles of apparel can develop a pilling pattern for a variety of distinct reasons.
Friction is one of the most prevalent reasons, and some of the most common causes include rubbing against rough surfaces or being washed and dried regularly.
It's also important to consider the kind of fabric, since certain fibers, like wool and polyester, are more prone to pilling than others.
In addition, employing harsh laundry detergents, washing at high temperatures, and overloading the washing machine are all factors that might lead to the formation of pilling.
Another factor that will cause the pilling to happen is the act of carrying a backpack or a crossbody bag can result in the formation of shoulder and chest pilling because of the friction that occurs between the fabric and the bag.
How to Get Rid of Pilling from Your Tank Tops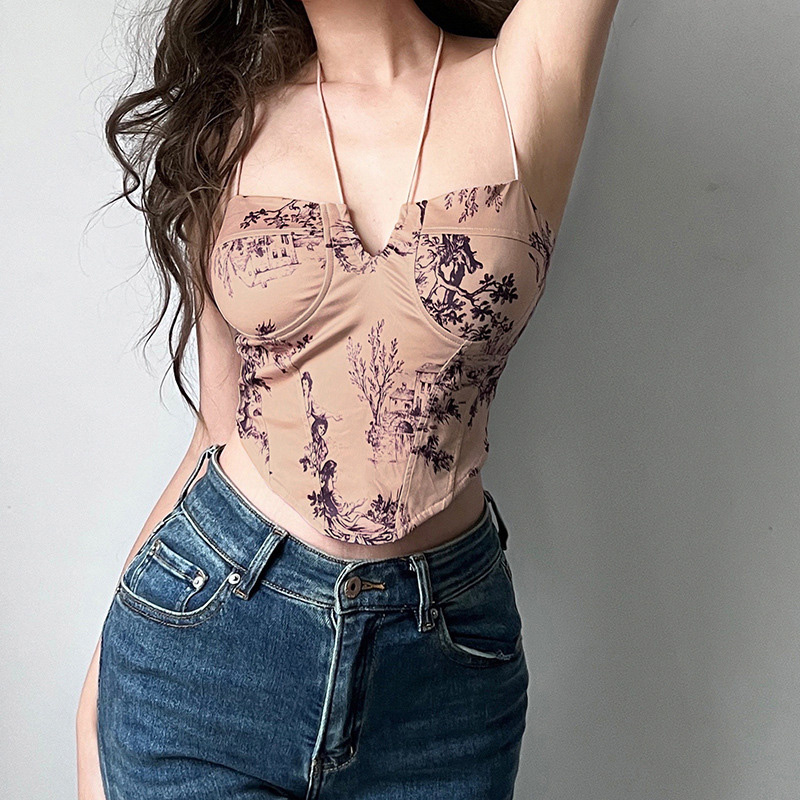 So how can you prevent pilling and keep your tank tops looking smooth and fresh all summer long? The answer lies in the fabric, the way you wash and dry your tops, and how you store them between wears.
The Tips to Get away from Pilling in Washing
---
1. You should use the gentle cycle on your washer if you suspect that the tank top will pill within a washing time. You can protect your clothes from pilling by using a shorter wash cycle and slower agitation. If you wish to be even gentler, you may want to choose hand washing instead.
2. Any tank top, whether it is to be machine washed or washed by hand, should be turned inside out before being washed. It is done in this way to prevent the fabric's surface from being abraded excessively by other clothing, zippers, and large buttons that would rub against the fabric.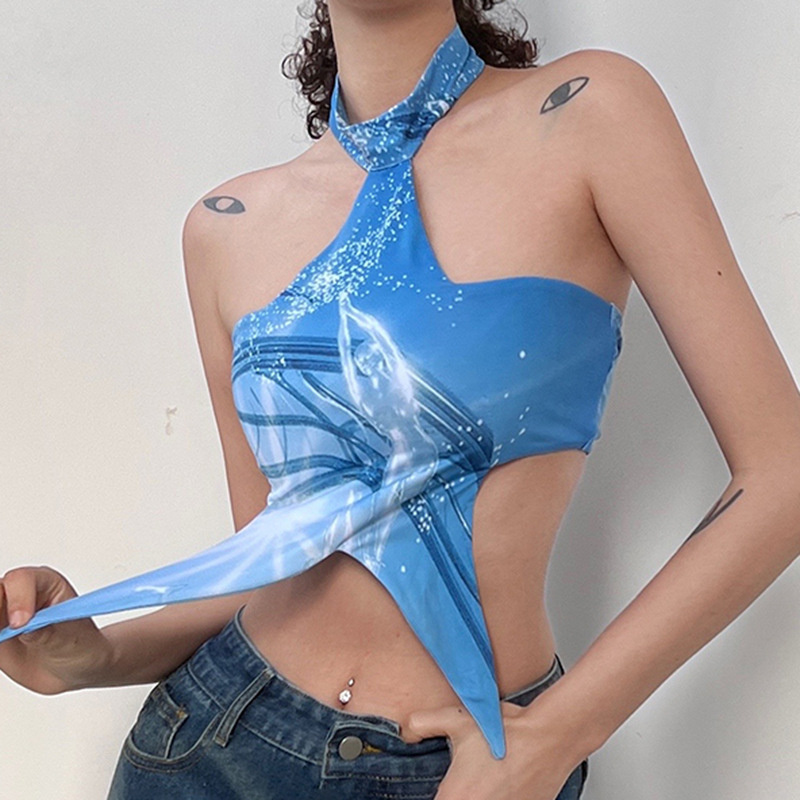 3. Before washing laundry, it is important to sort it properly. When a delicate sexy tank top is washed together with jeans, they develop an abrasion on the fabric's surface that makes it more likely to be damaged and ruined and pilled.
4. Lint-producing fabrics, such as terry cloth, should not be washed with clothes that aren't lint-producing. In the event that the polyester surface has broken fibers, the lint from terry cloth will easily cling to it in a tight manner.
5. Ensure that the washer tub is not overloaded beyond its maximum capacity by putting too much in it. As a result of cramming it as full as possible, the tank tops tend to not be able to move easily and the surface of the clothes will be damaged.
6. Don't use harsh cleaning agents such as bleach that can damage the fabric and cause it to pill and break.
7. It is recommended that you use a laundry detergent that contains the enzyme cellulase as one of its ingredients. As a result of the enzyme, cotton pills will be broken down and removed from the tank top.
8. To make the washing process even more effective, you may want to add a commercial fabric softener during the rinse cycle. A fabric softener has ingredients that coat the fibers of the fabric to prevent them from being abraded by friction.
9. Do not use a clothes dryer to dry your sexy women's tank tops. If the fabric is woven or knitted, then it needs to be line dried in the air. It is recommended that soft items be removed as soon as possible from the dryer when using them so that other fabrics are not abraded.
The Tips to Get away from Pilling in Choosing
---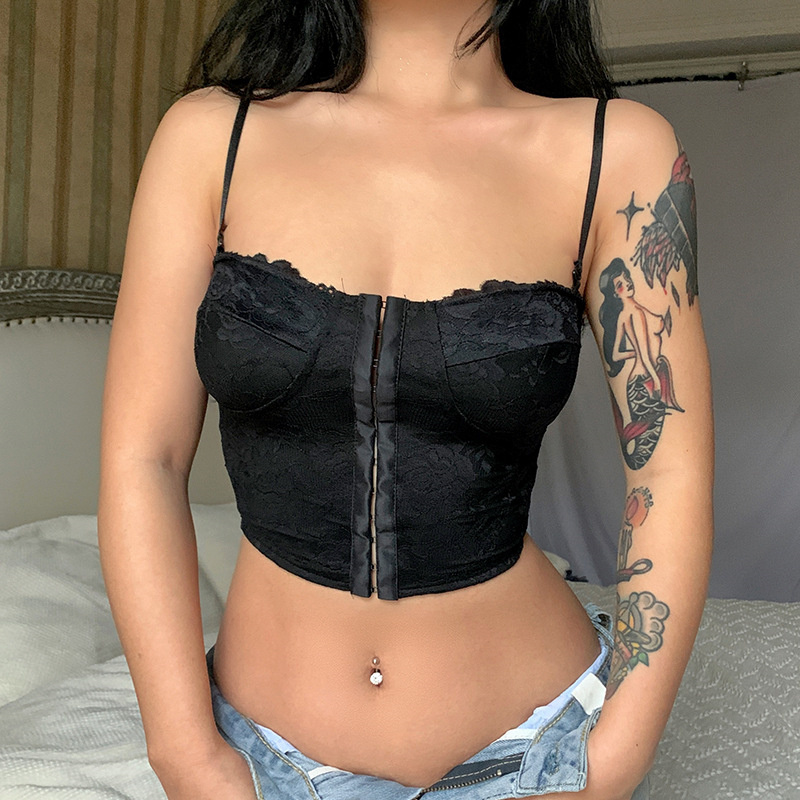 It is best to avoid tank tops that are made from a blend of fibers. In the case of knit or woven fabrics, the combination of different types of threads can increase the likelihood of pilling, particularly for textiles that combine natural and synthetic fibers.
If you are considering purchasing a tank top, make sure you read the label first.
It is better to choose fabrics that are woven rather than knitted. There is less pilling in woven fabrics than in knitted fabrics. If you want to dress up in knitwear, you should choose one that is tightly knit rather than one that is looser.
The Tips to Remove Pilling from Tank Tops
---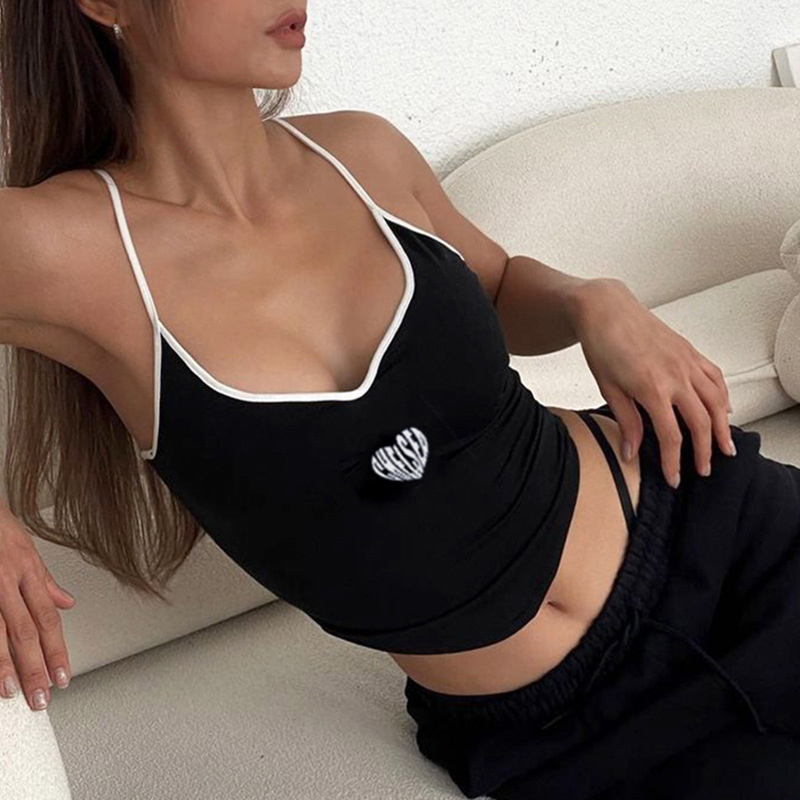 - Fabric shaver or lint roller
There are products that can be used to remove fuzz, lint, and pills from tank tops, which include fabric shavers and lint rollers.
Turn your fabric shaver on and run it over the surface of your tank top, focusing on the areas where you see the most visible signs of pilling, so as to get rid of the problem.
The blades of the shaver will be able to remove the pills that are embedded in the fabric, leaving it smooth and appealing. The lint rollers work in much the same way as the lint rollers, which grab the pills and fuzz with a sticky surface.
To pick up the pills from your tank top, simply roll the lint roller over the surface, pressing down gently to ensure that the adhesive picks them up on the surface.
- Razor
When you do not have a fabric shaver, you will be able to remove pills from your cropped tank tops with a disposable razor as an alternative tool. Using a soft, gentle motion with the razor, glide it over the surface of the fabric, taking care not to cut the fabric by pressing too hard on it.
To prevent your fabric from being damaged, it is important to clean the razor and make sure there is no rust or residue left on it before you take action against your fuzz tank tops.
- Pumice stone
As well as being used for exfoliating skin, a pumice stone can also be used to remove pilling from clothing by rubbing the stone against the fabric.
Use a pumice stone to lift off the pills from your fabric by gently rubbing it over the surface in circular motions as you rub the stone over the fabric.
Whenever you press or rub the fabric, you should be aware that you may be damaging the fabric if you press too hard or rub too vigorously.
- Tape
You can also use tape to remove pills from a tank top in a simple and effective manner. Using duct tape or packing tape, wrap the sticky side of a piece of tape around your fingers with the sticky side facing outwards.
As soon as the tape is applied to the fabric surface, lift the fabric away from the tape and you will be able to remove the pills. If necessary, repeat the process as many times as possible, using fresh pieces of tape to remove as many pills as possible.
Final Say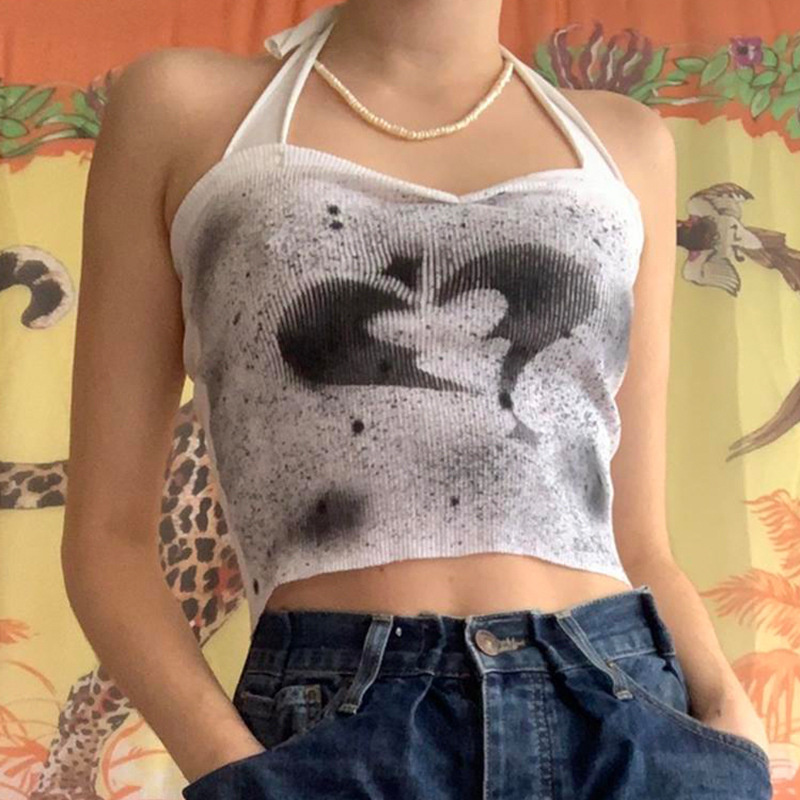 We hope these tips and tricks have been helpful in your quest to keep your tank tops looking great. With a little bit of care and attention, you can make your favorite tops last for multiple seasons and enjoy a smooth, pill-free appearance.
Remember, prevention is key when it comes to pilling, so next time you're shopping for summer clothes, be sure to consider the fabric. Look for high-quality materials like cotton, linen, or bamboo that are less likely to pill over time.
With these tips, you can keep your cropped tank top looking great all summer long and beyond. So go ahead and enjoy the warm weather, knowing that your favorite tank tops are ready for anything. Happy summer styling!"