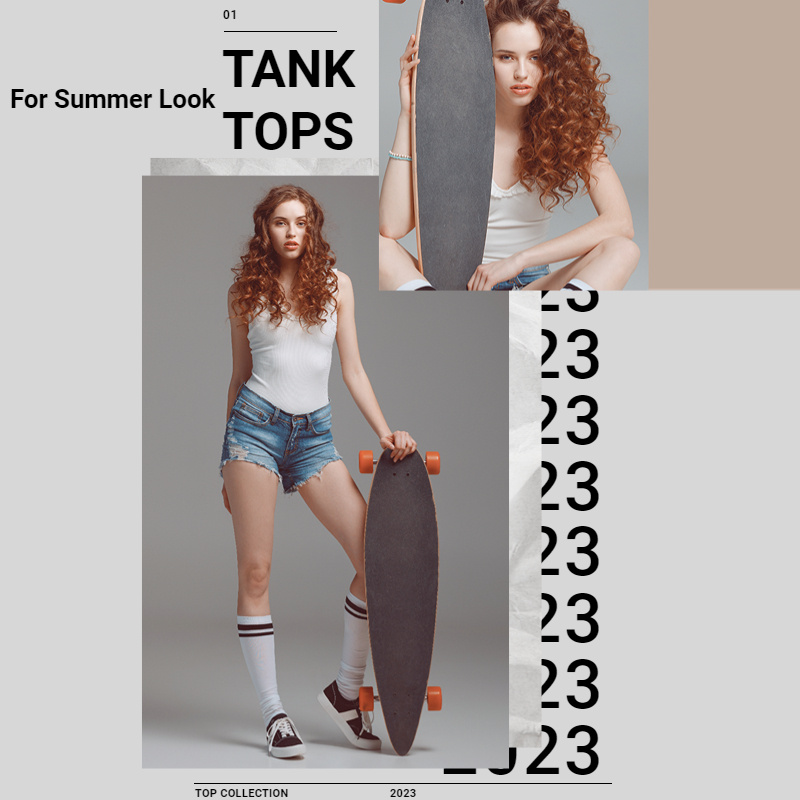 Get ready to sizzle this summer with the hottest topic in fashion: the perfect colors for your sexy tank tops! Picture yourself strolling along the beach, feeling the warm sun on your skin, and radiating confidence in your stylish ensemble.
Colors have the power to transform your mood and appearance like nothing else. They possess this incredible ability to ignite emotions, boost your energy levels, and even make your skin glow with radiance.
In this exciting blog post, we'll explore the magnificent world of colors and their impact on your summer wardrobe. We'll delve into a treasure trove of color options that will have you feeling like a sun-kissed goddess.
So, are you ready to unleash your inner fashionista and embrace the colors of summer? Then keep reading as we unveil the secrets to finding the perfect tank top hues that will make this season your most stylish one yet!
Choose Bright and Vibrant Colors for Summer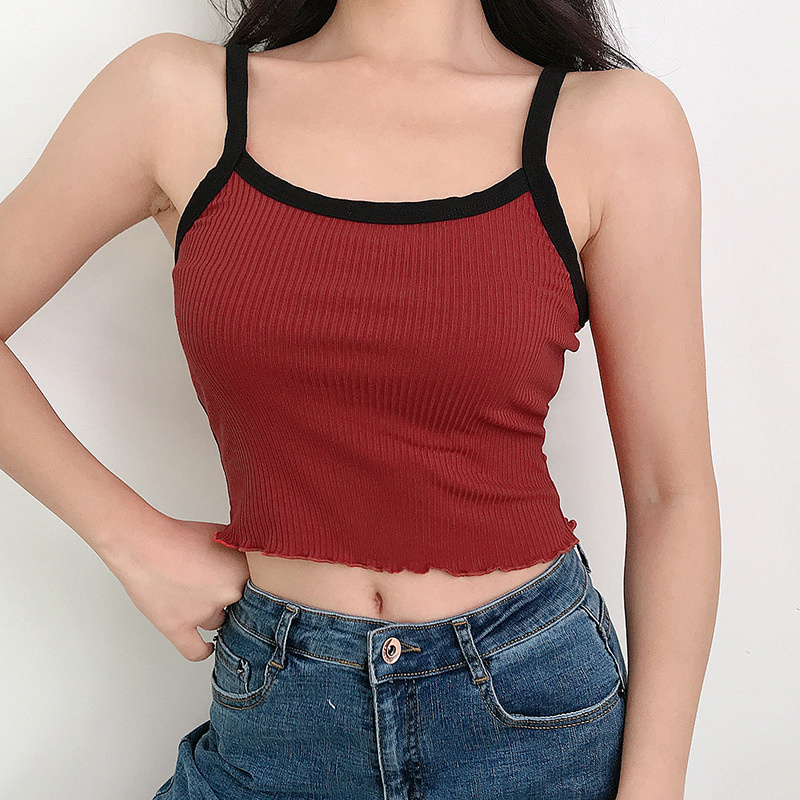 Summer is the season to turn up the heat and embrace the bold and vibrant colors that perfectly reflect the sunny vibes and carefree spirit of the season. It's no wonder that bright and lively hues take center stage in the fashion world during these warm months.
Now, let's talk about styling these eye-catching colors. When wearing a sunny yellow tank top, pair it with neutral bottoms like white, beige, or light blue to let the color shine.
For vibrant orange, opt for contrasting colors like navy blue or emerald green for a striking combination.
And when it comes to hot pink, embrace the power of complementary colors such as teal or lime green for a bold and energetic look.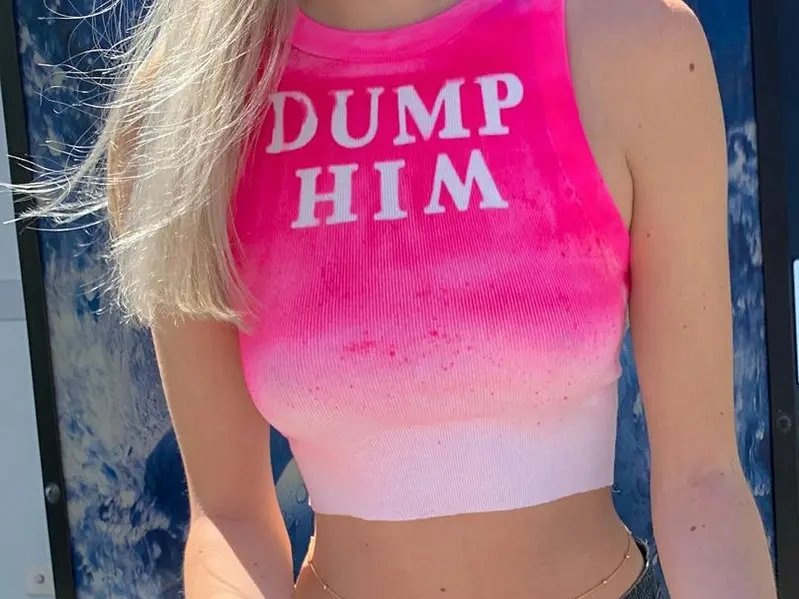 If you prefer a more subtle approach, consider incorporating these vibrant colors through accessories like statement earrings, colorful scarves, or vibrant sandals.
For your summer sexy tank top, here are a few suggestions on how to style and pair bright, vibrant colors in a stylish and practical way:
Pair a sunny yellow tank top with white denim shorts and sandals for a fresh and vibrant summer look.
Combine a vibrant orange tank top with navy blue culottes and wedges for a striking and chic outfit.
Rock a hot pink tank top with a floral maxi skirt and metallic sandals for a fun and feminine ensemble.
Create a color-blocking effect by pairing your bright tank top with contrasting bottoms, such as a hot pink tank top with teal shorts or a vibrant orange top with lime green pants.
Go for Pastel and Soft Colors in Summer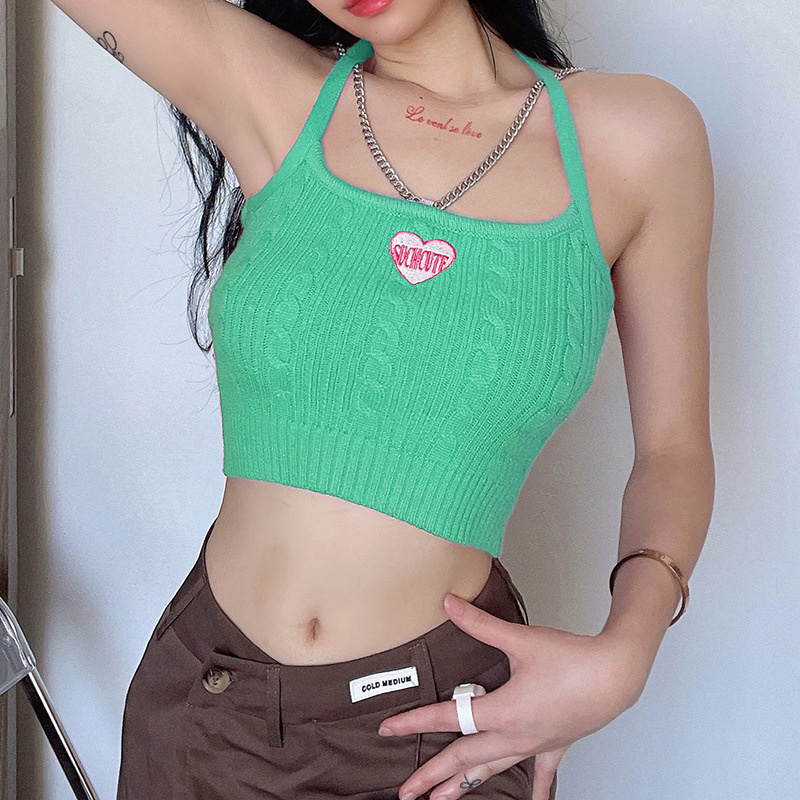 Step into a world of softness and tranquility with pastel colors -- the epitome of elegance and charm for your sexy women's tank tops in summer. These delicate hues are the perfect choice for those who prefer a more subdued yet sophisticated look during the sunny season.
When you wear a pastel tank top, you emanate a sense of freshness and airiness, as if you've captured a gentle summer breeze within your outfit. They create a soothing and relaxed vibe, allowing you to feel comfortable and effortlessly stylish in even the warmest weather.
Here's how to create a fresh and elegant outfit by pairing these ethereal colors with neutrals for a fresh and efficient look:
Pair a baby blue tank top with white denim shorts and metallic sandals for a cool and refreshing summer look.
Combine a pale pink tank top with a white pleated skirt and ballet flats for an elegant and feminine ensemble.
Rock a mint green tank top with cream-colored wide-leg pants and woven wedges for a sophisticated and breezy outfit.
Create a monochromatic look by pairing different shades of pastel together, such as a baby blue tank top with light lavender pants or a pale pink top with a dusty rose skirt.
Complete your outfit with neutral-colored accessories like a woven straw hat, a beige crossbody bag, or nude sandals for a fresh and cohesive look.
Experiment with different textures, such as pairing a mint green tank top with white linen shorts or a pale pink top with a flowy chiffon skirt, to add dimension to your outfit.
Cooled Down by White and Neutral Tones in Summer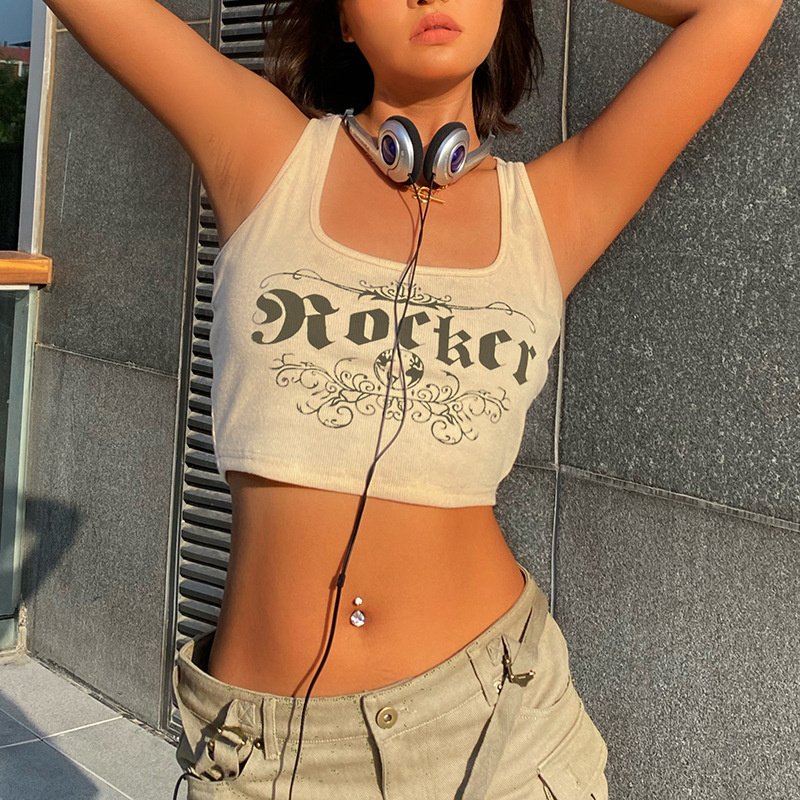 These classic colors have been a perennial favorite for summer wear, and their popularity shows no signs of fading, making them a must-have in your summer wardrobe.
The beauty of white and neutral tones lies in their incredible versatility. Whether you want to create a minimalist look or make a statement with bold accessories, white and neutral tones provide the perfect backdrop to let your style shine.
From vibrant hues to soft pastels, these colors seamlessly blend with any palette, giving you endless possibilities to mix and match for your summer outfits.
Among the most popular neutral colors for summer tank tops, beige, nude, and khaki take center stage.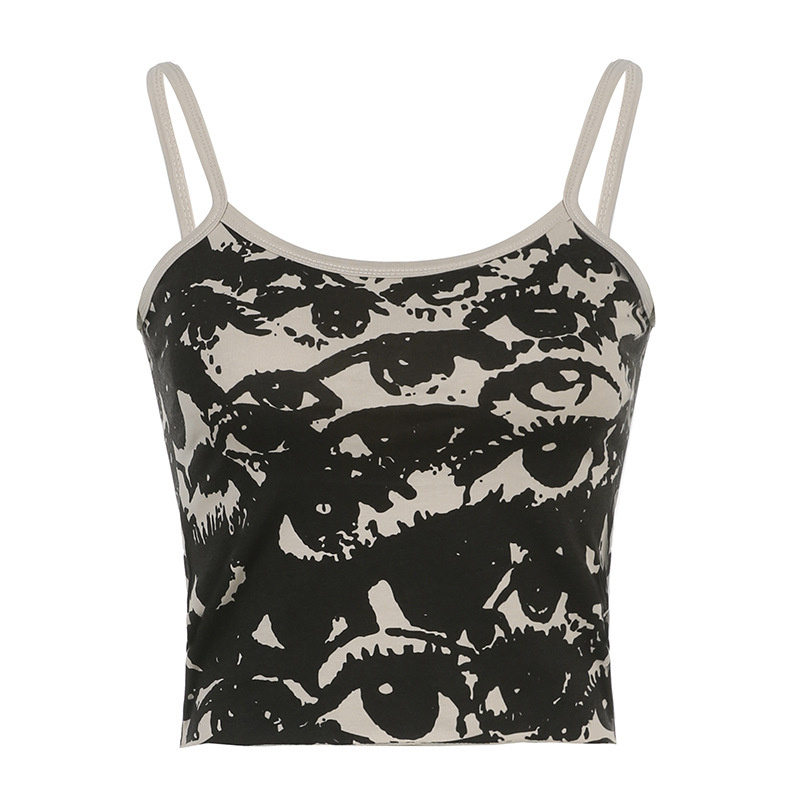 Beige offers a warm and earthy tone that is effortlessly chic, while nude embrace a soft and subtle elegance. Khaki, on the other hand, adds a touch of utility and sophistication to your summer ensemble.
You probably do not know what to do with neutral-color cropped tank tops as a neutral color palette for your summer look, so here are some examples for you to take a look at:
Create an effortless and chic look by pairing a white tank top with denim shorts and sandals for a classic summer outfit.
Embrace a monochromatic aesthetic by wearing a beige tank top with khaki trousers or a nude top with white linen pants for an elegant and refined look.
Experiment with texture by combining different shades of neutral tones, such as pairing a creamy white tank top with a linen skirt in a natural beige hue.
Achieve a sophisticated and polished look by pairing a khaki tank top with tailored white shorts and neutral-toned wedges.
Create a relaxed and bohemian vibe by pairing a nude tank top with flowy floral maxi skirts or wide-leg trousers in earthy tones.
Combine white and neutral tank tops with accessories in natural materials like straw hats, woven bags, or wooden jewelry to embrace a beachy and organic summer aesthetic.
Look for Floral and Nature-Inspired Prints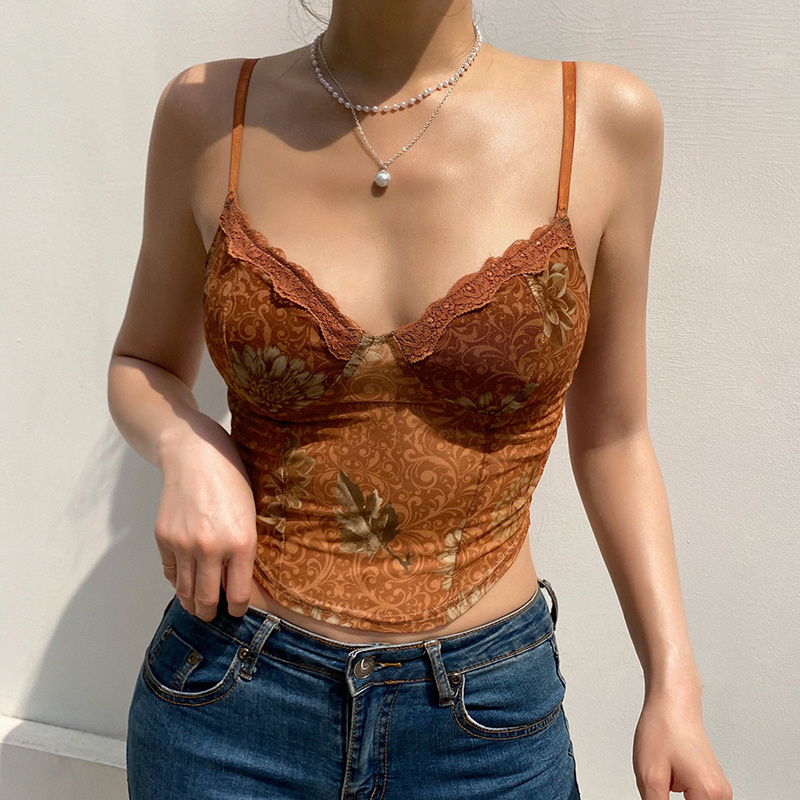 Incorporating prints into your wardrobe is a delightful way to infuse your outfits with personality and express your love for the beauty of nature.
There's something undeniably captivating about floral prints during the summer season. Whether you choose delicate blossoms, bold and vibrant florals, or dainty daisies, floral prints on tank tops are a perfect choice for embracing the essence of summer.
In addition to floral prints, nature-inspired motifs like tropical leaves, palm trees, and fruits have become increasingly popular for summer tank tops. These prints transport you to exotic destinations and infuse your look with a tropical and vibrant vibe.
When styling nature-inspired prints, embrace the colors found within the print and choose solid-colored bottoms that harmonize with those hues.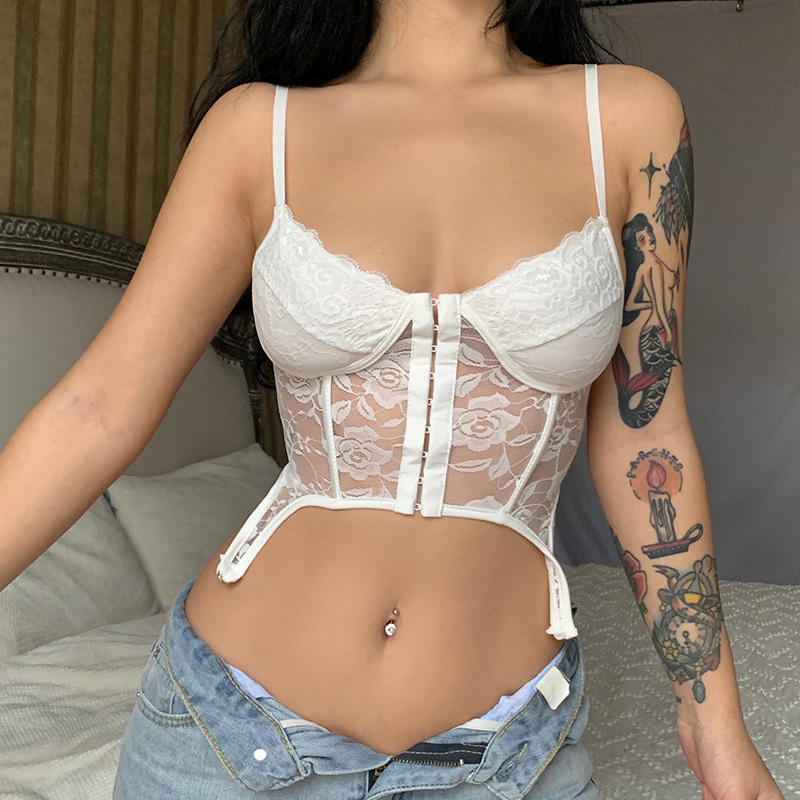 For instance, if your tank top features tropical leaves in shades of green and teal, pair it with solid green or teal shorts or loose pants to create a cohesive and nature-inspired look.
Additionally, solid-colored bottoms allow the printed tank top to be the focal point of your outfit, ensuring that it stands out and makes a statement.
Here are a few ideas on how you can style and incorporate floral and nature-inspired prints into your summer tank tops:
Pair a floral-printed tank top with white denim shorts and sandals for a fresh and feminine summer look.
Wearing a tank top with palm leaf prints with a solid-colored maxi skirt and espadrille wedges for a tropical vibe.
Create a playful and vibrant outfit by pairing a crop tank top featuring fruity prints, like pineapples or watermelons, with denim cutoffs and colorful sneakers.
For a more sophisticated look, style a floral-printed tank top with tailored trousers in a solid color that complements the hues of the print, such as navy blue or blush pink.
Mix and match prints by wearing a tank top with a floral pattern and pairing it with a skirt or shorts featuring a coordinating nature-inspired print, such as tropical leaves or fruits.
Balance a bold floral-printed tank top with solid-colored bottoms in a neutral tone, such as white, beige, or black, to let the print take center stage.
Create a bohemian-inspired look by pairing a nature-inspired printed tank top with flowy maxi skirts, layered necklaces, and strappy sandals.
Bottom Line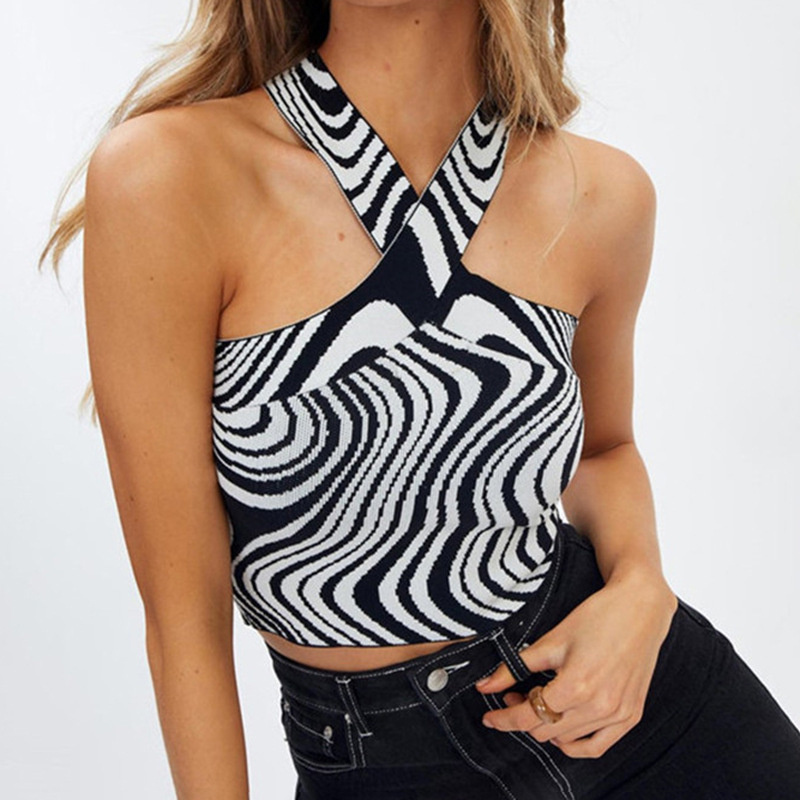 Choosing the right colors for your summer tank tops can make a significant impact on your mood, appearance, and overall style, each choice allows you to express your unique personality and embrace the essence of summer.
Whether you're lounging under the sun, exploring new destinations, or simply enjoying the company of loved ones, let your colors shine and radiate the vibrant spirit of summer.
So, go ahead and embrace the power of colors, choose the ones that resonate with your style and personality, and let your summer sexy rank tops for women become a reflection of your unique fashion sensibility.
With the right colors, you'll not only look fabulous but also feel confident, radiant, and ready to conquer the summer in style. Let your tank tops become the canvas for your fashion creativity, reflecting the joy, energy, and beauty of the season. Happy styling!