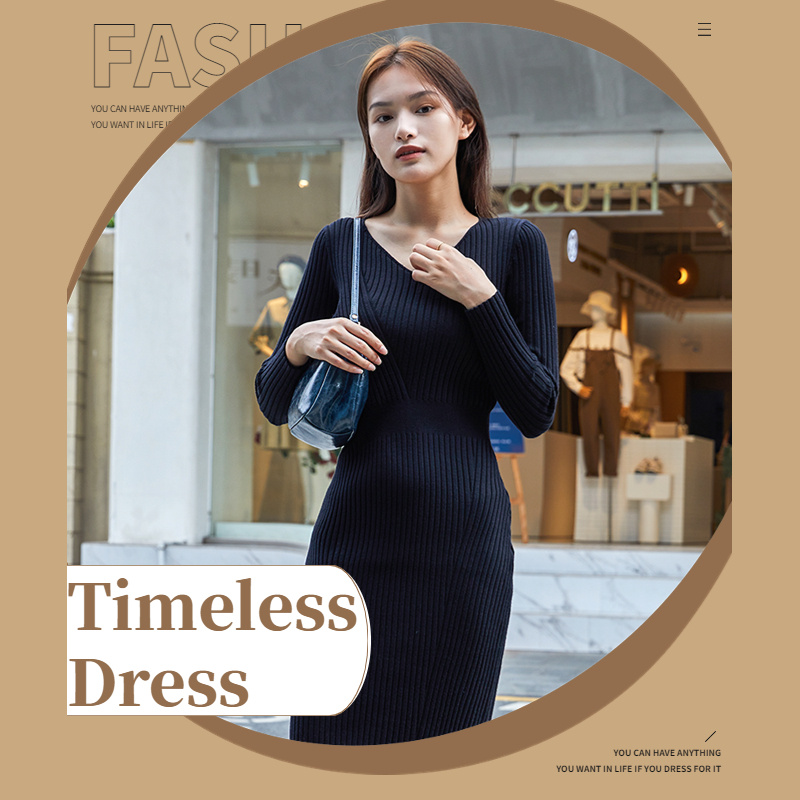 When it comes to fashion, we often find ourselves immersed in a sea of styles, trends, and endless choices.
But have you ever stopped to consider the magic that happens when you find that one perfect dress that not only catches your eye but also accentuates your unique body shape?
Dressing according to your body type is like unlocking a secret superpower—one that enhances your natural beauty boosts your confidence, and sets you on a path of self-love and empowerment.
So, my dear fashion enthusiasts, let's unlock the power of dressing for our body types and unleash our inner confidence. Get ready to step into the world where the perfect dress can transform not only your look but also your life.
Pick The Dress Based On Your Body Type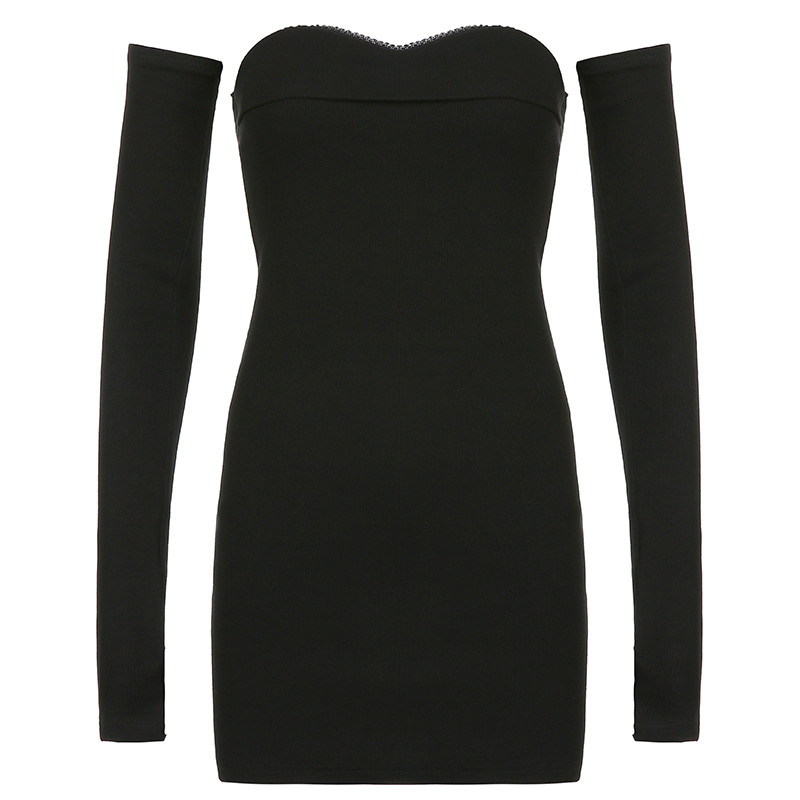 Choosing the right dress for your body type is so much more than just following fashion rules or conforming to societal standards.
It's about embracing the beautiful and diverse canvas that is your body and celebrating the unique curves, angles, and proportions that make you who you are. It's about recognizing that every body is different and deserves to be celebrated.
Imagine slipping into a dress that effortlessly complements your figure, accentuating your best features and camouflaging any areas you may feel self-conscious about.
That feeling of pure joy and confidence that washes over you as you catch a glimpse of yourself in the mirror—it's truly magical.
In the realm of body types, we find a rich tapestry of diversity. Each body type is like a unique work of art, with its own distinct shape, proportions, and features. Let's delve into the different body types and unravel the beauty they possess.
Dressing for Hourglass Body Type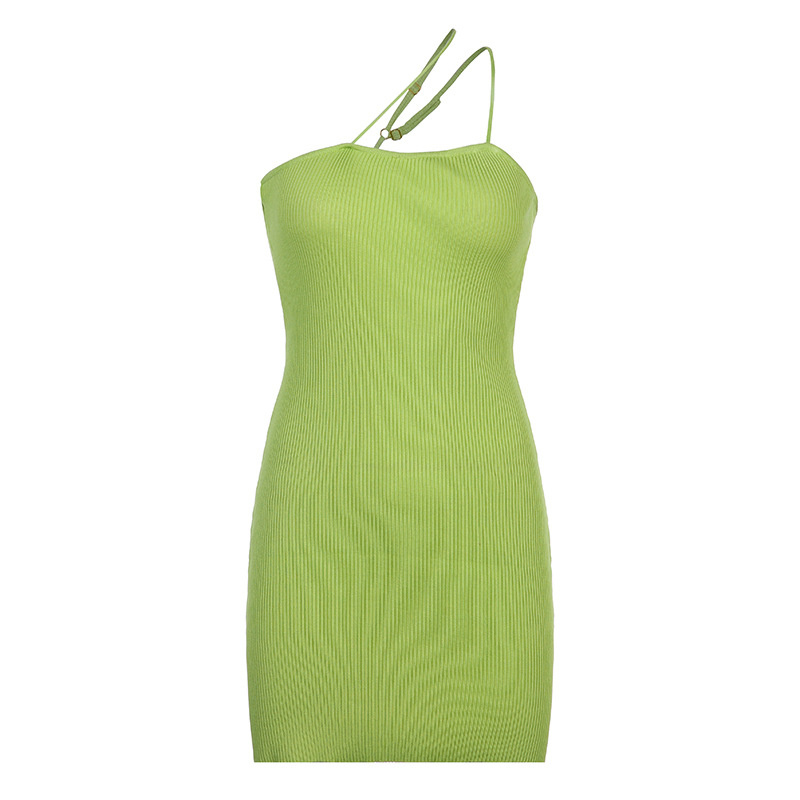 Characterized by a well-defined waistline, balanced proportions, and curves in all the right places, this body type exudes timeless elegance. The bust and hips are typically of similar width, forming a beautifully contoured silhouette.
If you're blessed with the coveted hourglass figure, your goal is to accentuate those enviable curves and embrace the natural harmony of your body shape.
Fitted Dresses -- Emphasizing the Waistline
Fitted dresses are a perfect choice as they highlight your narrow waist and showcase your curves. These dresses follow the contours of your body, creating a sleek and elegant look.
Opt for styles that are tailored or have princess seams, as they provide a structured fit that accentuates your waist even more.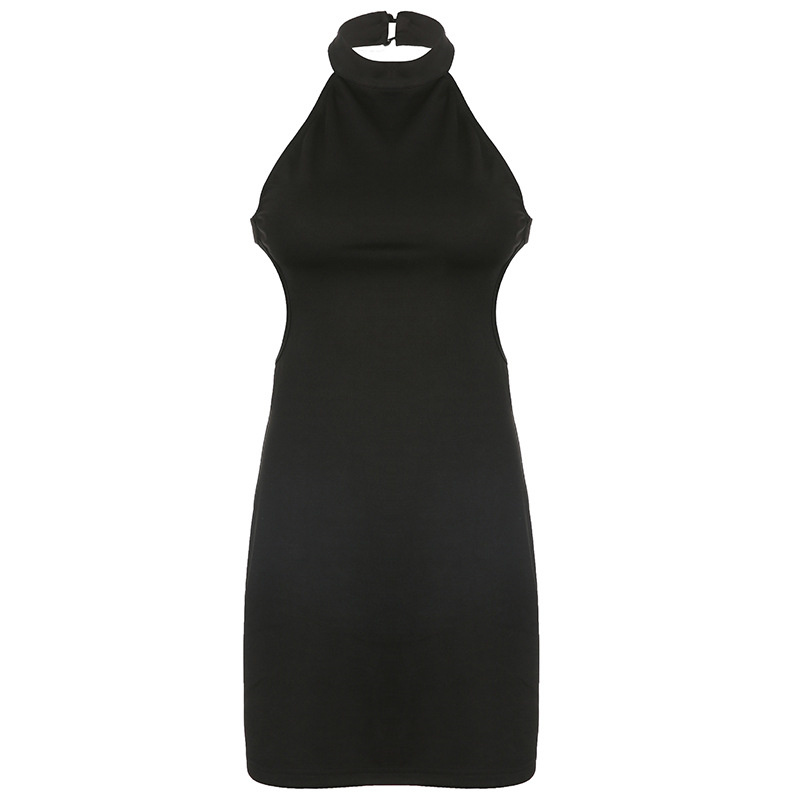 Wrap Dresses -- Highlighting Curves
The wrap design in wrap dresses creates a natural V-neckline that draws attention to your curves. The adjustable waist tie cinches in at the smallest part of your waist, accentuating it and creating an hourglass shape.
Look for wrapped summer dresses with a slightly flared skirt to maintain balance and avoid overwhelming your proportions. This style gracefully showcases your curves while providing a feminine and timeless look.
Pencil Dresses -- Hugging Shapes
Tailored silhouettes, such as pencil dresses, also work well to highlight your hourglass shape. They hug your curves from top to bottom, emphasizing your waist, hips, and bust, creating a glamorous and captivating look.
In these styles, your natural figure is highlighted and you are given an elegant and confident look that will compliment your features.
Dressing for Apple Body Type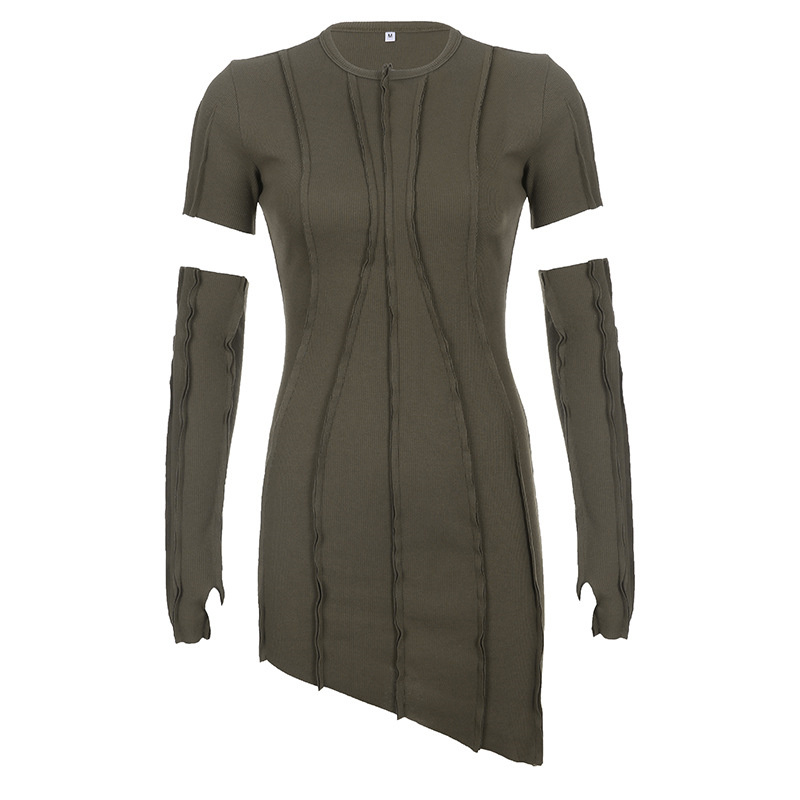 The apple body type carries its weight predominantly in the midsection, creating a rounder appearance.
With broader shoulders, a fuller bust, and a less defined waist, this body type possesses a unique charm. The legs and arms may often be slender in comparison to the torso.
If you have an apple body type, characterized by carrying weight in the midsection and having a fuller bust, your aim is to create a balanced and proportionate look while drawing attention away from the waistline.
Detailed Design -- Creating the Illusion of a Defined Waistline
Choose dresses with strategic details that draw attention away from the midsection and create the appearance of a narrower waist. Look for styles with ruching or gathering around the waist, as these details can help camouflage any areas of concern and provide the illusion of a more defined waist.
Additionally, dresses with color-blocking techniques, where darker shades are used on the midsection and lighter shades on the top and bottom, can visually create a slimmer waistline.
This technique helps to create a balanced and proportional look while diverting attention from the midsection.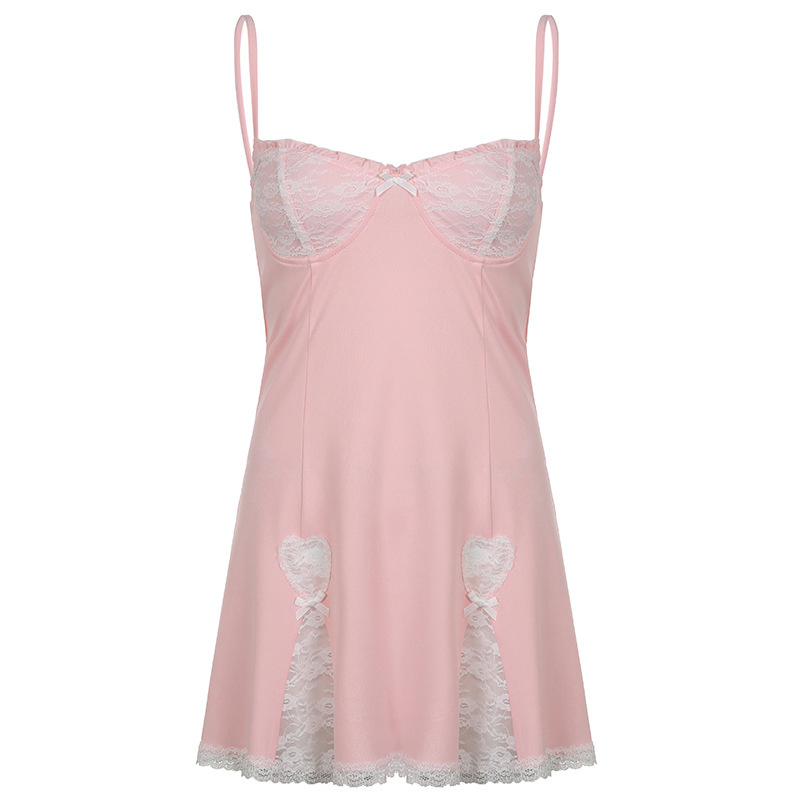 A-line Dresses -- Balancing Proportions
The A line dress is your best friend as it gently flares out from the waist, creating a balanced silhouette.
These dresses help to create a visually pleasing shape by skimming over the midsection and hips while highlighting your legs and upper body. Opt for A-line dresses in flowing fabrics that provide movement and drape gracefully.
Empire Dresses -- Elongating Torso
Empire waistline dresses are another great option for Apple body types. With the waistline positioned just below the bust, these dresses draw attention to the upper body and create a flattering and elongating effect.
Empire waistline dresses also allow the fabric to fall freely over the midsection, minimizing any concerns in that area.
Dressing for Pear Body Type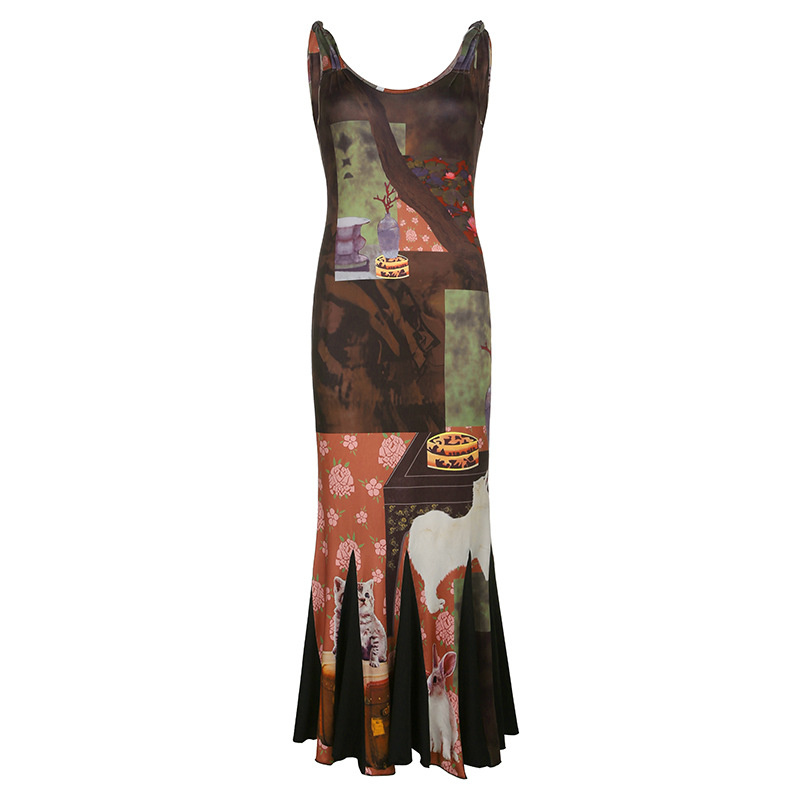 The pear body type showcases voluptuousness in the lower half, with a narrower waist and hips that are wider than the shoulders. The hips and thighs tend to be curvier, while the upper body is more petite. This body type emanates grace and femininity.
If you have a pear body type, characterized by having wider hips and a narrower upper body, your goal is to create balance by accentuating your upper body and minimizing attention on the hips.
Detailed Design -- Creating the Illusion of a Defined Waistline
With a pear body type, it's important to shift the focus towards your upper body to create balance. Choose dresses that draw attention to your shoulders, neckline, and bust.
Opt for styles with interesting details like embellishments, ruffles, or statement sleeves on the upper half of the dress. These elements can help create visual interest and divert attention upward.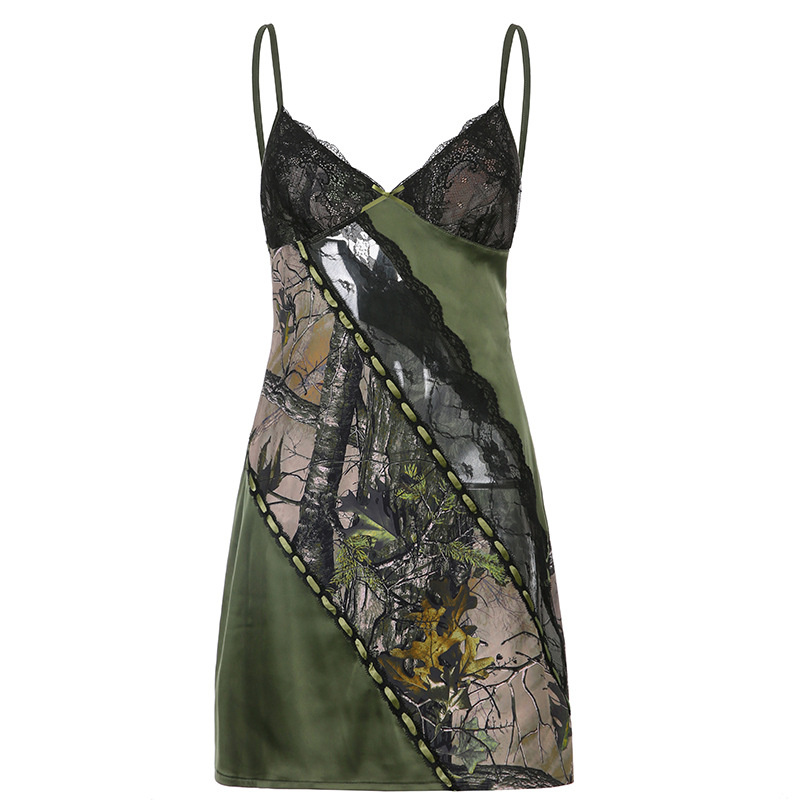 V-necklines Dresses -- Flattering Shapes
These types of dresses also draw the eyes upward, away from the hip area, by elongating the neck and shoulders. Experiment with different necklines and sleeve styles to find the ones that enhance your upper body and make you feel confident.
Flared Dresses -- Balancing the Hips
Flared dresses and dresses with flared skirts are excellent choices for pear body types. These dress styles gracefully skim over the hips and thighs, creating balance and proportion.
The flared silhouette allows the fabric to flow away from the hips, providing a flattering and elegant look. Look for dresses with a defined waistline to create more shape and enhance the hourglass illusion.
Dressing for Rectangle Body Type
The rectangle body type epitomizes a more athletic build, with a balanced shape and minimal curves. The waist is less defined, and the bust and hips are similar in width. This body type exudes an understated strength and versatility.
If you have a rectangle body type, characterized by a balanced shape with minimal curves, your goal is to create the illusion of curves and add dimension to your figure.
Cinching at the Waist -- Creating Curves
Choose dresses that cinch at the waist to create a more feminine and shapely silhouette. Look for styles that have a defined waistline or opt for dresses with belts or sashes that can be tied at the waist to create emphasis.
Wrap Dresses -- Flattering the Body Type
The wrap dress can create the appearance of a cinched waist and add curves to your figure. These styles help to create definition and enhance your natural shape, giving the illusion of a more hourglass-like silhouette.
They are designed to cinch at the waist, creating a more shapely silhouette. The overlapping fabric panels can also create a slimming effect, helping to define the waist and enhance curves.
Dressing for Inverted Triangle Body Type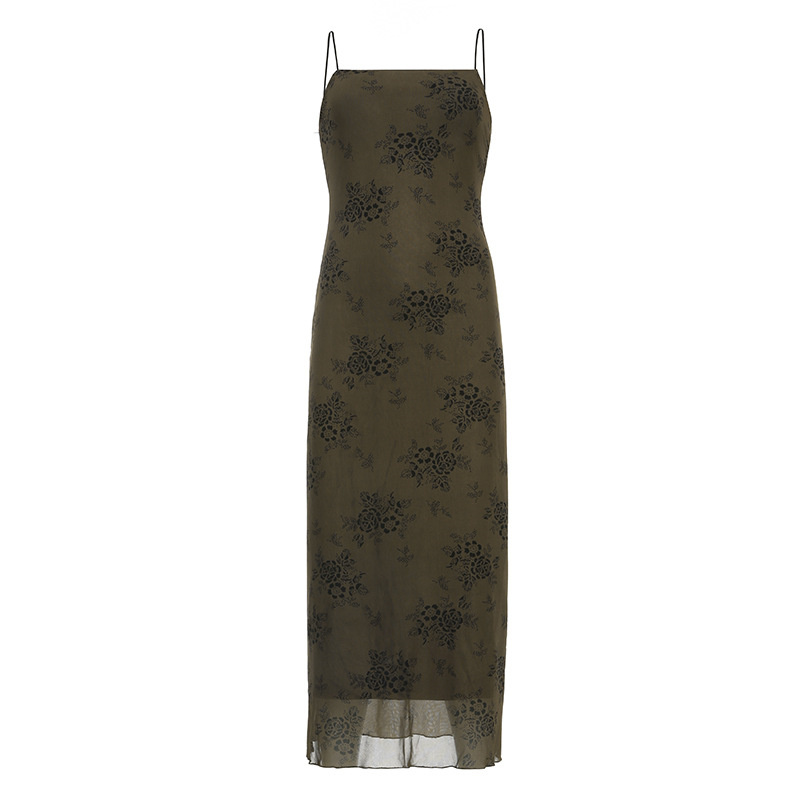 The inverted triangle body type boasts broader shoulders and a wider bust compared to the hips. The lower body, including the waist and hips, may appear more slender. This body type radiates confidence and a captivating aura of strength.
If you have an inverted triangle body type, characterized by broad shoulders and a narrower waist and hips, your goal is to balance your proportions and create a harmonious silhouette.
Deep-cut Dresses -- Elongating the Neck
Dresses with strategic draping or ruching around the waist can help create curves and add shape to the lower body while diverting attention from the broader shoulders.
Look for dresses with interesting necklines like V-necks or scoop necks, which elongate the neck and draw the eyes towards the center, creating a more balanced look.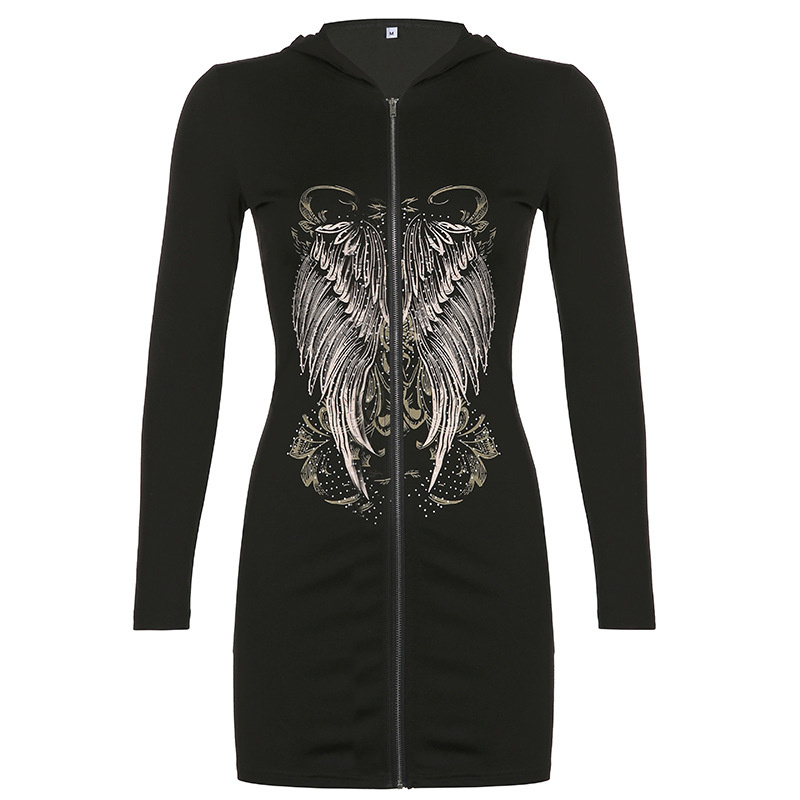 Fit-and-Flare Dresses -- Creating an Hourglass Illusion
The fit and flare dress is ideal for inverted triangle body types as they create the illusion of a more balanced silhouette.
These dress styles gently flare out from the waist or hips, enhancing the curves and creating an hourglass illusion. Look for dresses with a defined waistline and skirts that gracefully skim over the hips.
Crossover Designs -- Narrowing Upper Body
Another option is to choose dresses with crossover designs, which can help create a V-neckline and visually narrow the upper body while accentuating the waistline. These dresses also allow for adjustability, ensuring a customized fit that flatters your figure.
These dresses draw attention away from the shoulders and towards the waist, which results in a universally flattering silhouette. The adjustable design also allows the dress to be tailored for a bespoke fit, further enhancing the flattering effect.
Final Word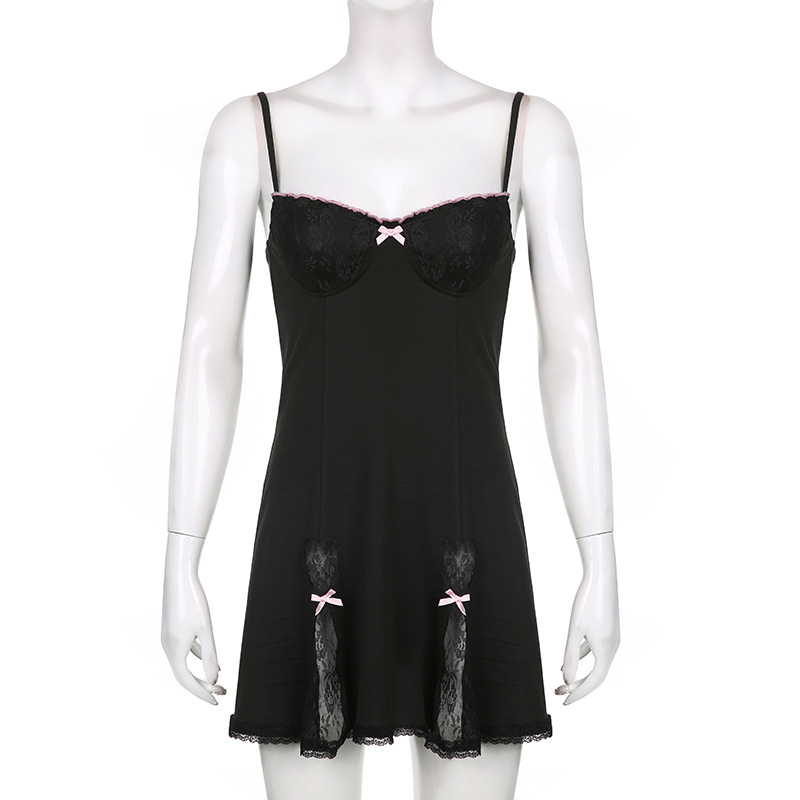 Choosing the right dress for your body type is a powerful tool that can transform your appearance, boost your confidence, and highlight your natural beauty.
Ultimately, feeling confident and comfortable in any dress is about embracing your body, honoring your individuality, and finding dresses for women that make you feel amazing.
Remember that fashion is not just about trends but about how you feel when you put on that perfect dress. Choose dresses that make you feel confident, showcase your unique personality, and allow you to radiate your inner beauty.
So, own your style, embrace your body, and confidently step into a world where the perfect dress is one that makes you feel like the most beautiful version of yourself. Celebrate your unique beauty and let your fashion choices be a reflection of your own incredible journey.