PREFACE: REMEMBER, IT'S BETTER TO TAKE THE TIME TO TRY ON THE SHOES AND ENSURE THEY ARE COMFORTABLE.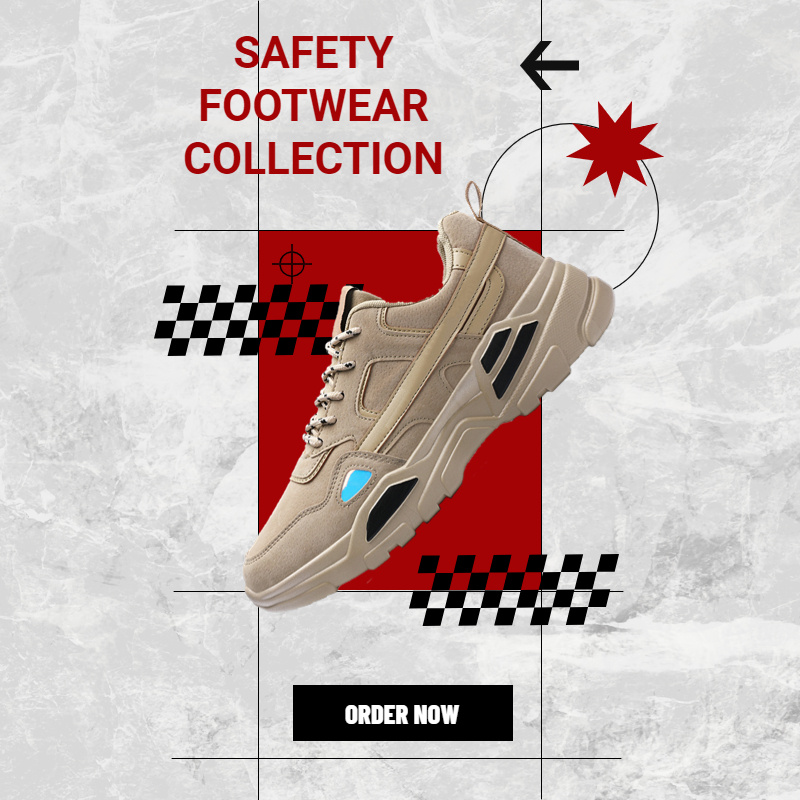 Hello there and welcome to our blog! We know that when it comes to purchasing safety footwear online, it can be challenging to ensure that the shoes you choose are comfortable and safe.
After all, you can't try them on before you buy them, and the last thing you want is to end up with a pair of safety work shoes that are painful, uncomfortable, or even hazardous.
We also know that when it comes to safety shoes, comfort is just as crucial as protection. That's why we've put together this guide to help you navigate the process of buying safety shoes online, so you can find a pair that meets your needs and exceeds your expectations.
Having said that, let's get right into it and find out what the perfect pair of safety shoes is for you!
Why Buying Safety Footwear Online Can Be Tricky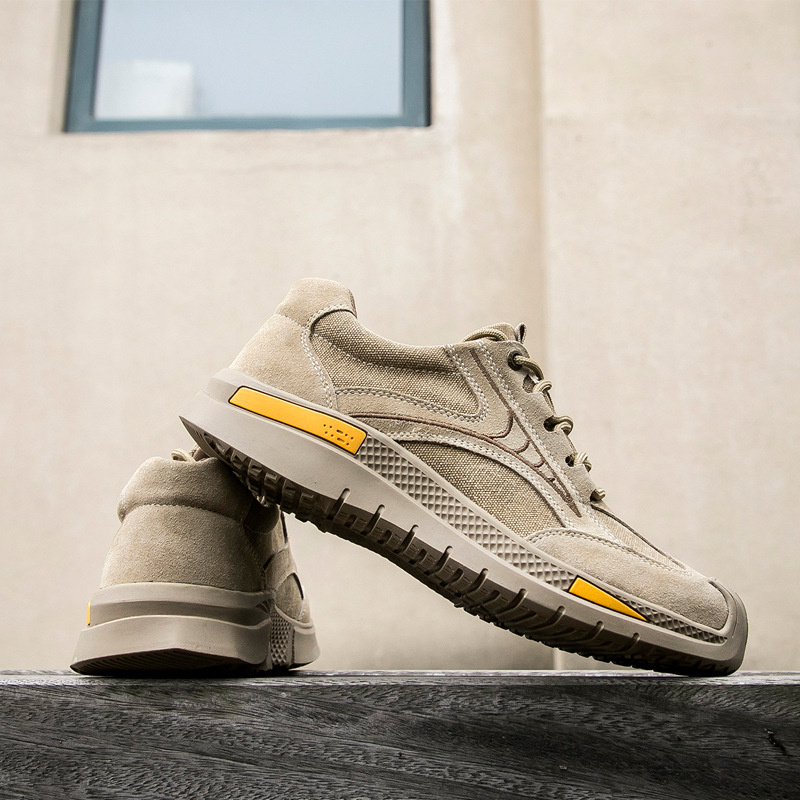 When it comes to buying safety shoes online, there are several challenges that can make the process frustrating and overwhelming.
One of the biggest challenges is sizing. With so many different brands and models available, it can be difficult to determine the correct size for your feet.
Even within the same brand, sizing can vary from one model to another, which can make it feel like a guessing game. It can be frustrating to order a pair of safety shoes, only to find that they don't fit properly when they arrive.
Another challenge when buying safety shoes online is comfort. While protection is the primary purpose of safety shoes, comfort is equally important.
However, it can be challenging to determine whether a particular pair of safety shoes will be comfortable when you can't try them on.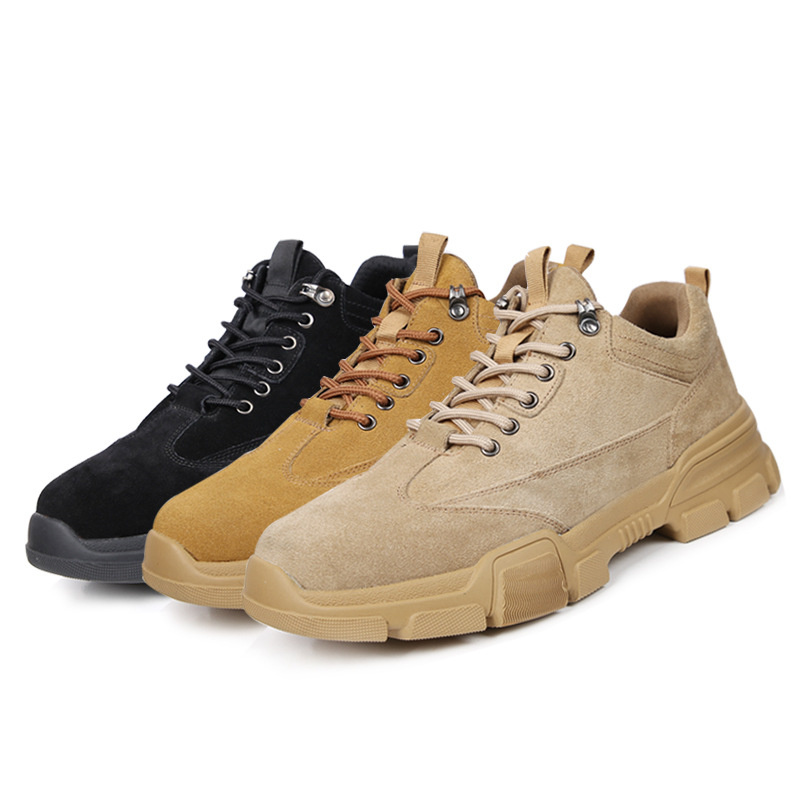 Reviews and product descriptions can provide some information, but ultimately, it's hard to know how composite toe safety shoes will feel on your feet until you actually wear them. This can leave you feeling helpless and unsure about whether you're making the right choice.
In addition to sizing and comfort, safety shoes come with a variety of features that can make the purchasing process even more challenging.
It can be difficult to determine which features are necessary for your work environment, and which ones are just extras that you don't need. Without the guidance of a knowledgeable salesperson, it can feel overwhelming to navigate the options and make an informed decision.
The return policy can be a major source of frustration when purchasing safety shoes online.
If the shoes you receive don't fit properly or are uncomfortable, it can be difficult to return them, as some sellers have strict return policies that make it challenging to get a refund or exchange.
This can leave you feeling helpless and stuck with a pair of shoes that you can't use.
Find the Way to Pick the Right One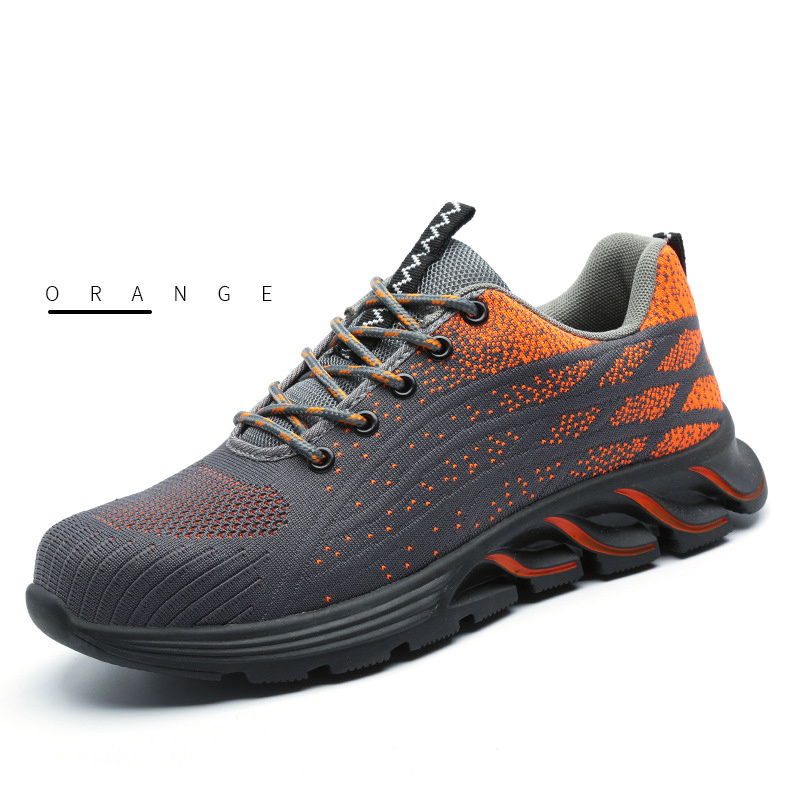 Despite these challenges, it's important to remember that it is still possible to purchase safe and the most comfortable safety shoes online. By taking the time to research some methods and tips, you can make an informed decision and find a pair of safety shoes that meet your needs.
Know Your Size
Since sizes can vary from brand to brand, it's important to measure your feet and consult the sizing chart provided by the seller.
At KameyMall, we provide a detailed sizing chart for each product we sell, so you can compare your measurements with the chart and find the right size for you. It's important to measure both feet, as one foot may be slightly larger than the other.
Additionally, it's a good idea to measure your feet at the end of the day when they may be slightly swollen from activity. This can help ensure a more accurate measurement and a better fit.
Know Your Foot Shape
It's not just your size that matters when it comes to buying safety shoes online. Your foot shape can also impact the fit and comfort of the shoes. For example, if you have a wide foot, you may need to look for shoes with a wider toe box.
Consider the shape of your foot when looking for shoes, and look for reviews that mention fit for your specific foot type.
Read the Reviews
Reading product reviews is another way to determine the comfort and quality of safety shoes before making a purchase.
Look for reviews from customers who have similar work environments and job duties as you, as they will have a better idea of whether the shoes will meet your needs.
At KameyMall, we encourage our customers to leave honest and helpful reviews of our products, so you can read about the experiences of other customers and make an informed decision.
If you have any questions about a particular product or review, our customer service team is always available to assist you.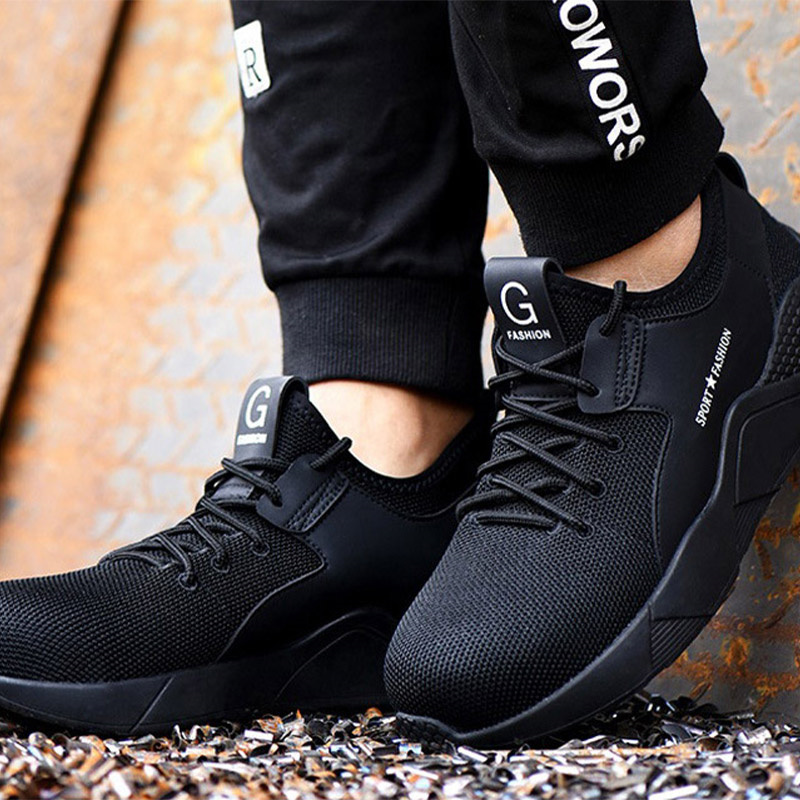 Look for Reputable Brands
When it comes to safety shoes, it's important to invest in a reputable brand that has a proven track record of quality and comfort. Look for brands that are well-known in the industry and have a reputation for producing high-quality safety footwear.
As one of the most reputable brands out there, KameyMall offers much more than just high-quality safety shoes, making it one of the best places to shop for safety shoes.
Not only does KameyMall offer a wide selection of top-quality safety footwear that provides both protection and comfort, but they also have a proven reputation for excellent customer service.
You can trust KameyMall for their reliable and reputable quality of goods, ensuring that you don't have to worry about being ripped off when shopping for safety shoes online.
With KameyMall, you can feel confident that you are getting the best product and customer experience possible.
Consider the Features
Before purchasing safety shoes online, consider the features you need based on your work environment. For example, whether casual steel toe safety shoes are needed for you?
Do you need slip-resistant soles? Toe protection? Electrical hazard protection? Knowing what features are necessary for your work environment can help you narrow down your options and find a pair of shoes that will meet your needs.
Check the Return Policy
Before making your purchase, be sure to check the seller's return policy. Make sure you understand the terms and conditions of the return policy, as this can help you avoid frustration and disappointment if the shoes don't fit or aren't comfortable.
At KameyMall, we understand the importance of a fair and transparent return policy, which is why we make sure to provide one to our valued customers. If you want to know more about the refund policy of our mall, you can refer to our website at: https://www.kameymall.com/helpcenter/faq/15-47/217.html.
Our return policy is designed to make the process as easy and stress-free as possible for our customers, so you can shop with confidence and peace of mind knowing that your satisfaction is our top priority.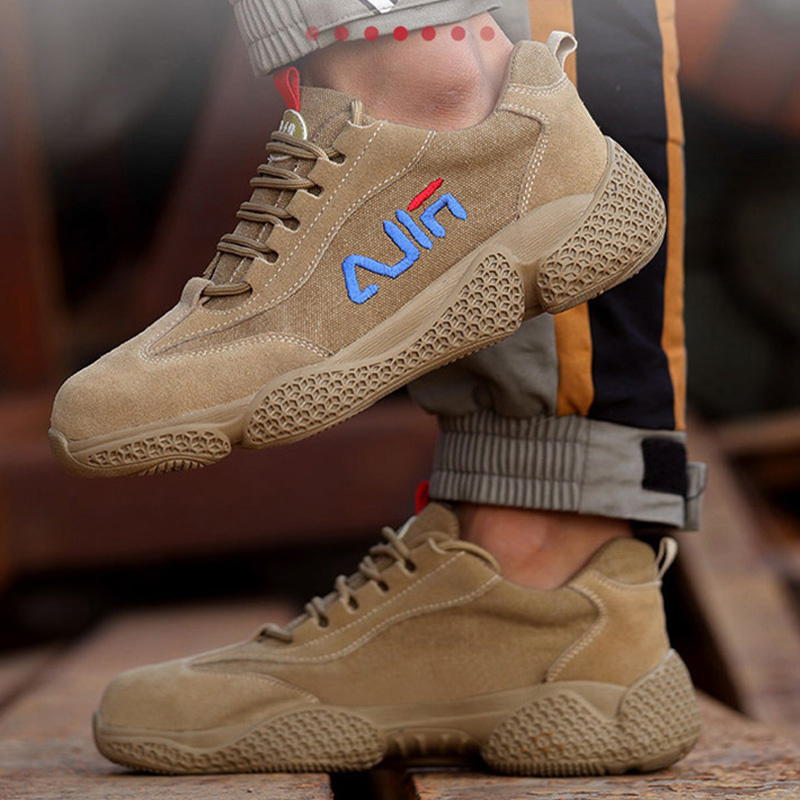 Consider the Material
The material of the safety shoes you choose can impact both their comfort and durability. Leather is a popular choice for safety shoes due to its durability and ability to conform to your feet over time.
However, some synthetic materials may also offer comfort and durability. Look for shoes with breathable materials to keep your feet cool and dry, especially if you work in a hot or humid environment.
Additionally, shoes with moisture-wicking or antimicrobial properties can help prevent odor and bacteria buildup, making your shoes more comfortable to wear.
Check the Weight
The weight of safety shoes can have a big impact on comfort, especially if you're on your feet for extended periods. Look for safety shoes that are lightweight and won't add unnecessary strain to your legs and feet.
You can find the weight of our safety shoes in the product description on our website, so you can make an informed choice when you purchase lightweight safety shoes at KameyMall.
Keep in mind that the weight of the safety shoes may vary based on the size, so be sure to double-check before making your purchase.
Additionally, if you have a physically demanding job, you may want to consider investing in safety shoes with a lower weight and higher comfort level to reduce the risk of fatigue and injuries.
Try Them on at Home
Once you receive your safety shoes, try them on at home and walk around in them to get a feel for the fit and comfort. Take note of any areas that feel too tight or too loose, and pay attention to any discomfort or pain.
It's also important to walk on different surfaces, such as carpet and hardwood floors, to see how the shoes feel and if they provide enough traction.
and fit well, rather than risk injury or discomfort by wearing shoes that don't meet your needs.
Final Say
We hope that you found this guide helpful and informative. Remember, when it comes to safety footwear, comfort, and protection go hand in hand.
And if you have any doubts or questions about the safety shoes you purchased from KameyMall, don't hesitate to reach out to our customer service team. They are available through our hotline service at any time, and they will be happy to help you with any concerns you may have.
We're here to help you find the perfect pair of best work safety shoes that meet your needs and exceed your expectations. Stay safe and comfortable out there!