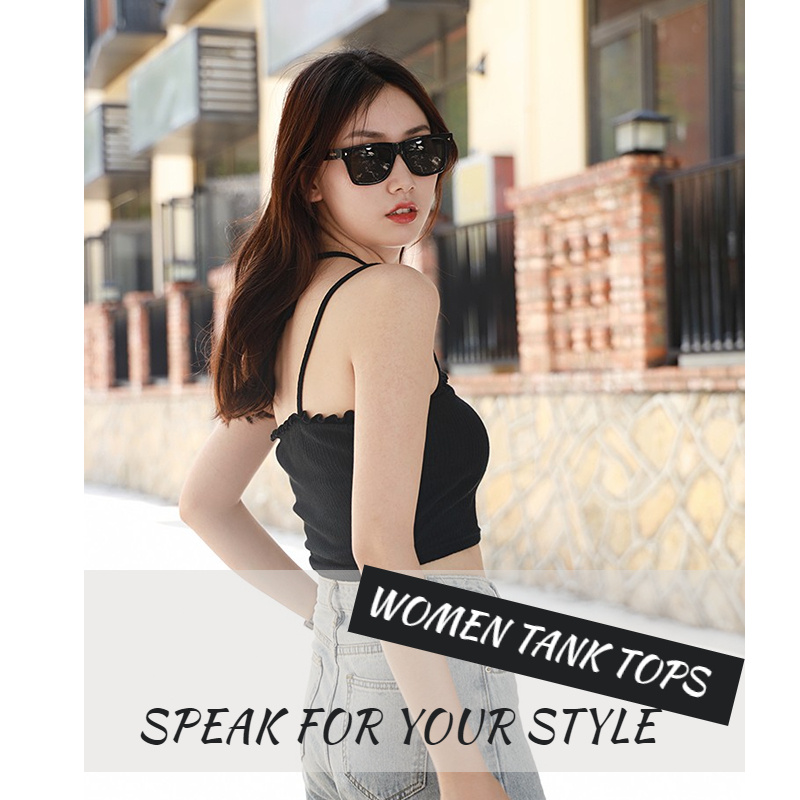 Welcome to our guide on selecting the perfect and sexy tank tops based on your personality! We believe that your clothes should reflect your unique style and personality, and choosing the right tank top can be a great way to do that.
This blog will definitely be what you are interested in. We'll take you through the different personality types and show you which tank top styles and colors match each one. So, whether you're a free-spirited bohemian or a confident go-getter, we've got you covered!
Why Get a Tank Top That Fits Your Personality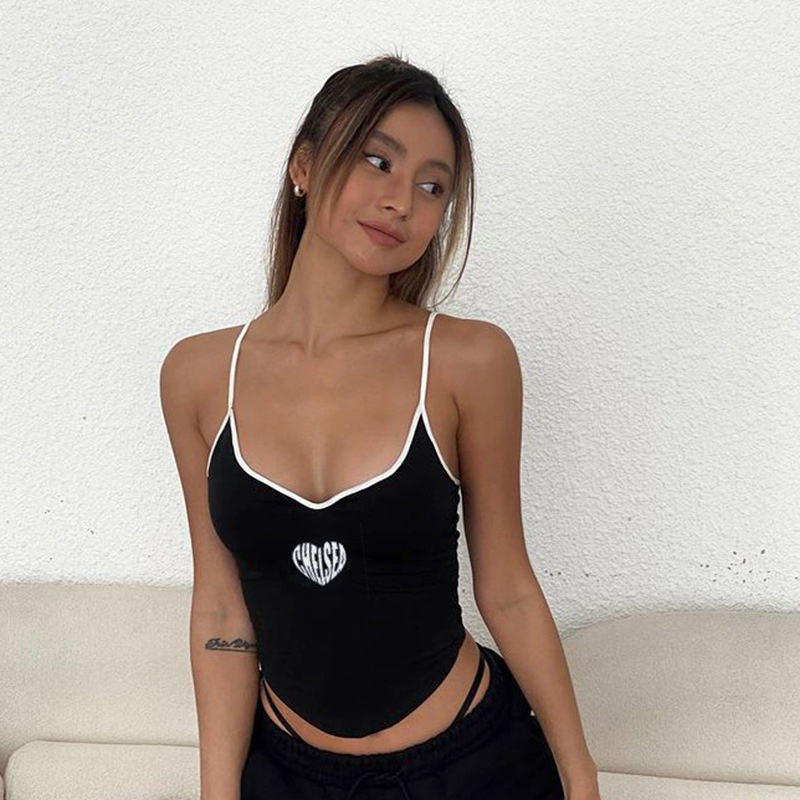 Picking for a tank top that speaks to who you are is essential if you want to express yourself and feel good about the way you look. When you dress in a way that is true to who you are, you are more likely to experience feelings of ease, joy, and genuine expression.
On the other hand, you may experience feelings of awkwardness, discomfort, or even like you're pretending to be someone else if you dress in a way that isn't true to who you really are.
Picking a sexy tank top that speaks to your individuality is another great way to put together a fashionable ensemble that stands out from the crowd. When it comes to self-expression and confidence in your feeling, picking out the perfect tank top is a crucial step.
Do You Know What Your Personality is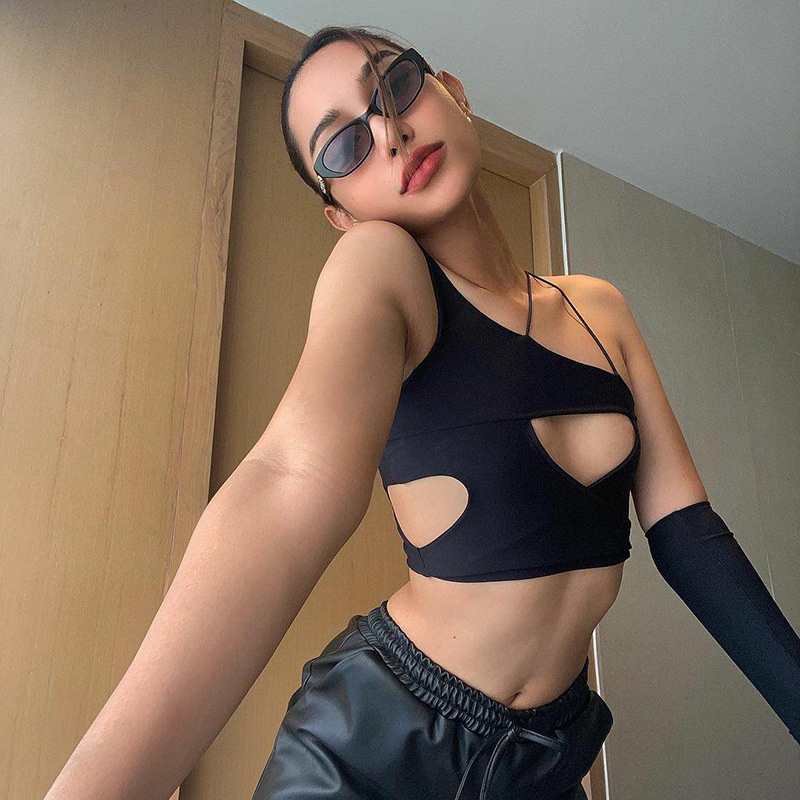 Extroverted: Extroverts are people that are comfortable in social situations and thrive when interacting with others. They may have a lot of friends and revel in the limelight, so they may prefer social situations.
Introverted: Those who are introverted tend to be more reserved, and introspective and prefer to spend time alone or with their closest friends or family members. In some cases, these individuals may prefer smaller, more intimate settings and may feel drained after spending too much time in large groups.
Optimistic: The characteristics of an optimistic person tend to include a positive outlook on life, a tendency to find the good in others, and a belief that things will turn out well in the end.
Pessimistic: Pessimistic individuals tend to have a negative outlook on life, focus on the negatives, and believe that things will not work out for the best for them as they do not have a positive outlook on life.
How Tank Tops Match Each Personality Type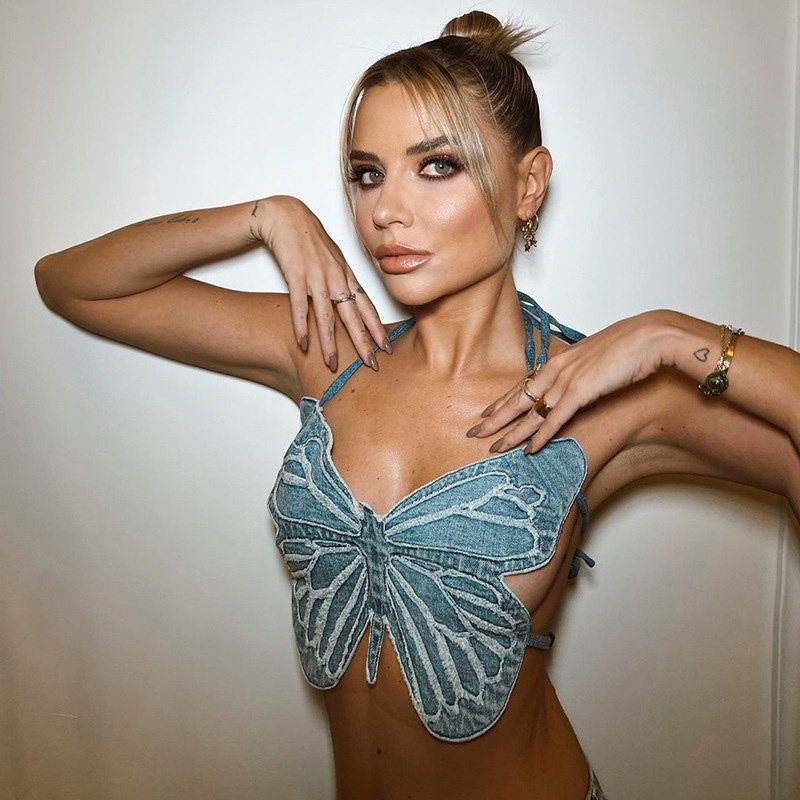 Now that you know what kind of person you are, let's see what the common tank tops are out there and how they might reflect your character.
Classic Style: When it comes to your introverted personal style, nothing beats a classic tank top to show off your understated elegance.
They are available in timelessly stylish colors and patterns like black, white, and navy blue. You should always have a few basic tank tops on hand because they go with everything.
Lace Style: If you have a sentimental disposition, for instance, a pessimistic character, you'll love lace tank tops.
They have a pretty, girly appearance that goes well with the loose, flowy styles and pastel hues that appeal to romantic types. You can dress up a lace tank top by wearing it under a blazer with a skirt or shorts, or wear it casually with jeans.
Graphic Prints: If you have an edgy or extroverted personality, you'll love graphic tank tops. The unconventional style of their wearers is reflected in the clothes' daring patterns and designs.
Whether you're going for a casual or edgy look, those graphic and cropped tank tops will look great with your favorite pair of jeans or shorts and a leather jacket.
Cropped Style: You can't go wrong with a cropped tank top if you're going for a bohemian look to reflect your extroverted and optimistic features. They have a roomy cut, just like the earthy tones and flowy fabrics favored by those with a bohemian aesthetic.
If you want to go for a more formal look, pair your crop top with a long skirt, or wear it with high-waisted shorts or pants for a more casual vibe.
Colors are Part of Matching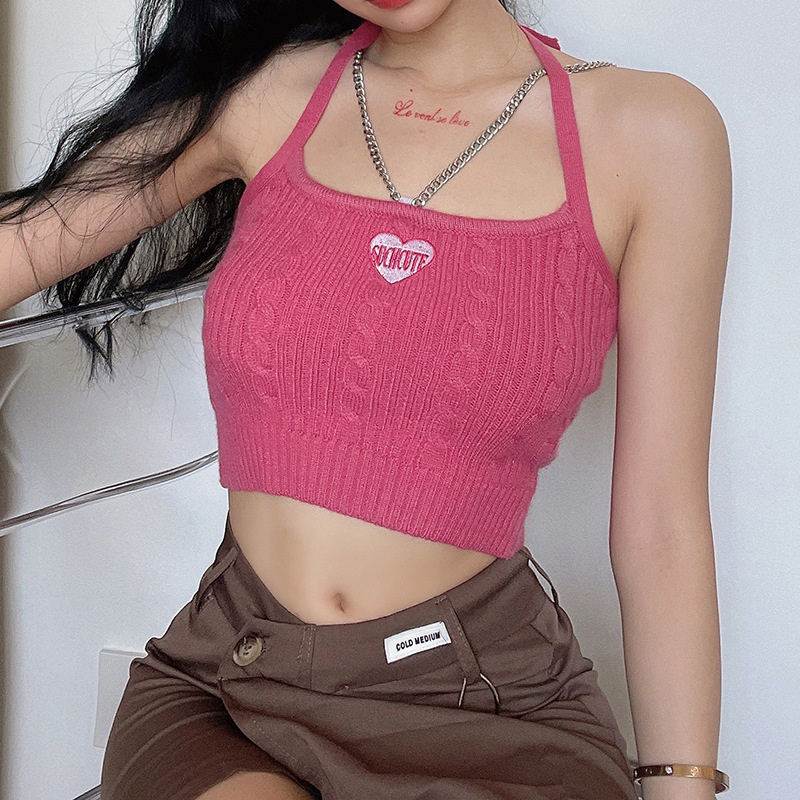 There are many varieties of tank tops to pick from, and the color you go with may say a lot about you. Several complementary hues for various character types below are the popular ones that are available in the market.
Red Like Fire
Those who exude self-assurance and are extroverted are naturally drawn to the vibrant, attention-grabbing color red. Tank tops in red are bursting with life-affirming energy, vitality, and power.
You may look casual in jeans or shorts and chic in a black skirt or dress pants by adding a red tank top.
Blue is Emotional
The introspective and thoughtful mindset is mirrored in the blue color scheme. The atmosphere is quite calm and steady, making it ideal for unwinding.
It's possible to dress up or dress down a blue tank top by pairing it with either white pants or shorts and a blazer, or gray pants and a white top.
Green Represents Free and Ease
Bohemian green is a color that speaks to the free spirit and love of nature. It's very melodic, and it makes me think of growth and rebirth.
If you are the one who holds introverted characteristics, you may go for a laid-back, natural aesthetic by pairing green sexy women's tank tops with beige or brown shorts or pants, or you can go for a more feminine look by adding a floral skirt.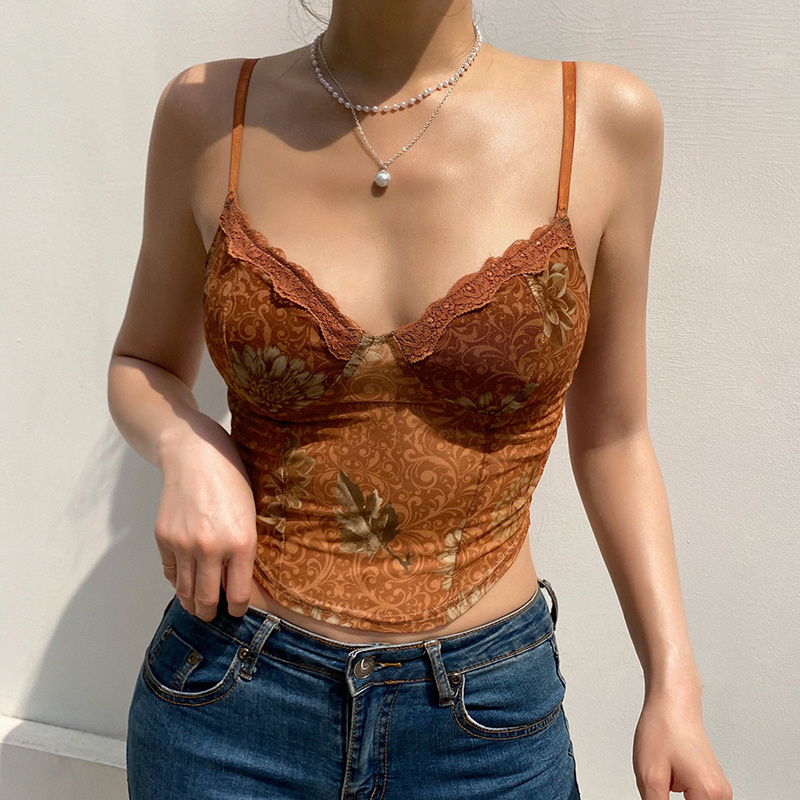 Pink Shows Chic and Playful Elements
This is a joyful and carefree shade, excellent for individuals who are optimistic and outgoing and enjoy life to the fullest. It's a way of sharing joy, affection, and hospitality.
For a casual summer look, pair a pink tank with white or light-colored bottoms. In the meantime, for a more put-together look, add a black blazer and formal pants.
Black Brings Mystery and Matureness
Such coldest and the most classic hue is an ageless and versatile tone that complements a broad variety of personal styles. You can feel timeless sophistication and elegance.
Black tank tops are versatile, since they may be worn with either an all-white or all-neutral ensemble, such as white pants or shorts, or with a bold skirt of any color.
Accessorizing Tank Tops Speaking for Your Personality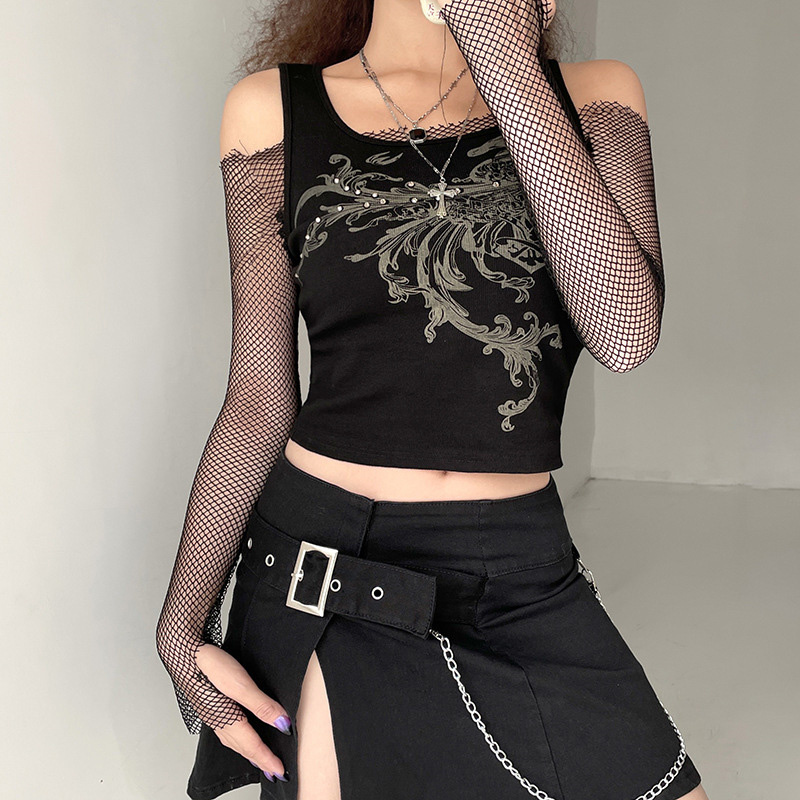 Besides being popular items for women, accessories play a big part in making their tank tops look more stylish and adding layers to their outfits. Accessories can be used to add color and texture to an outfit or to accentuate a particular feature.
They can also be used to dress up a casual tank top, making it look more appropriate for a night out. Accessories like scarves, jewelry, and hats can all be used to create a unique and stylish look.
Pairing a tank top with earrings, a necklace, bracelets, or rings is a terrific way to add some glimmer and glitter to your look.
Accessorizing with a hat, such as a baseball cap, a floppy hat, or a fedora may take a crop tank top look from laid-back to chic.
Sunglasses do double duty by shielding your eyes from the glare of the sun and sprucing up your look.
From clutches to totes, bags come in a wide variety of styles and sizes, and they are the perfect accessory for any ensemble with a tank top.
When it comes to footwear, you may create a wide range of outfits with a simple tank top by mixing and matching them with sneakers, sandals, flats, and heels.
Accessories are a great way to reflect your personality and make your tank top outfit one-of-a-kind. And adding accessories to your tank top outfit is a fantastic way to make it stand out and express your unique personality at the same time.
Whether you choose to accessorize with a statement necklace, earrings, or a scarf, you can create an outfit that is truly unique and expresses your personal style.
Extroverted + Bold
With a tank top outfit, you can coordinate it with statement accessories. For instance, chunky bracelets, oversize sunglasses, and bold necklaces are all great accessories to match your tank top outfit.
These statement accessories are sure to draw attention to your outfit and make you stand out from the crowd.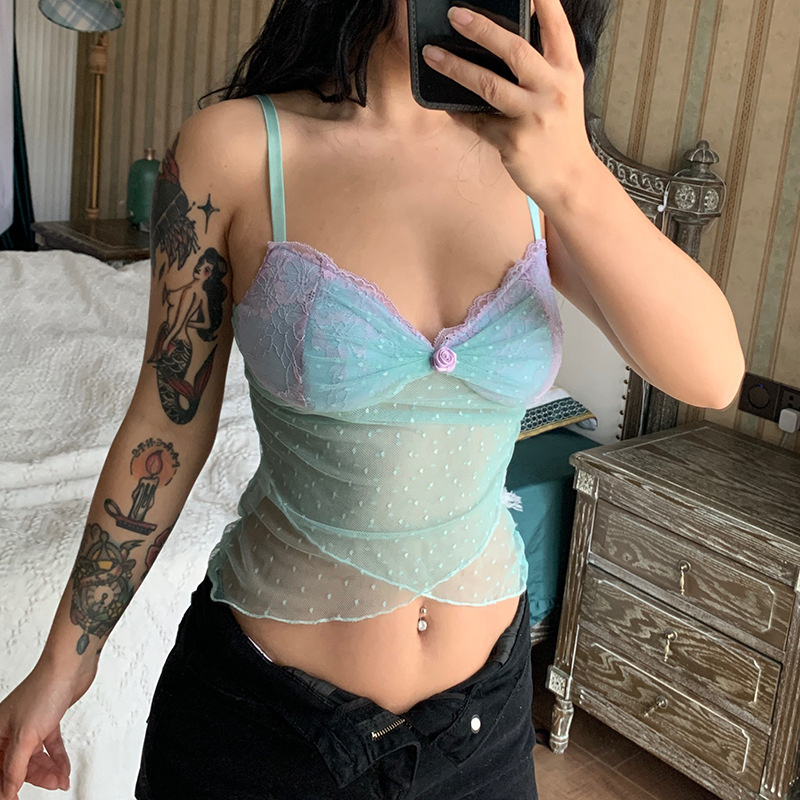 Optimistic + Extroverted + Bohomian
If you have a free-spirited and bohemian personality, you can match your tank top with accessories such as fringe purses, floral headbands, or beaded necklaces. These accessories will add a natural and earthy touch to your outfit.
Introverted + Sophisticated
With a sophisticated and chic personality, you can pair a tank top with elegant accessories such as pearl earrings, a designer handbag, or a sleek watch, which will add a touch of elegance and refinement to your outfit.
Extroverted + Bohomian
If you have a playful and fun personality, you can match your tank top with colorful accessories such as bright sneakers, colorful bracelets, or quirky hats. These accessories will add a pop of color and playfulness to your outfit.
Introverted
You can dress up or down your tank top with a pair of simple and elegant accessories such as stud earrings, a delicate necklace, or a leather handbag if you have an introverted, classic personality.
These accessories will add a touch of sophistication and timelessness to your outfit and make it look more polished.
Bottom Line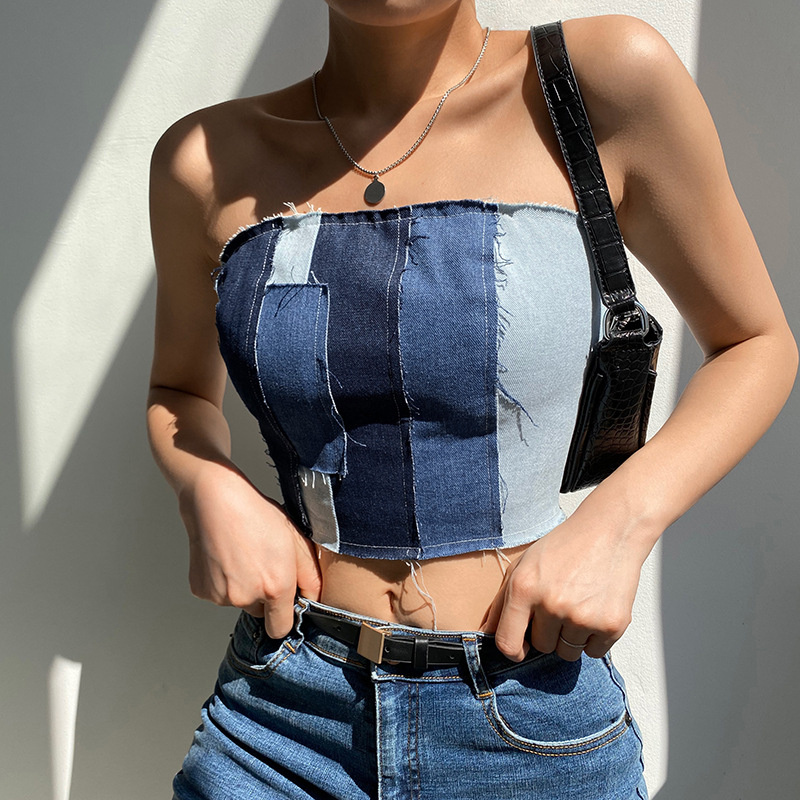 The guide we provided should have helped you find the perfect sexy tank tops for women for your personality, and we hope it has been a helpful tool. You will feel more confident and comfortable when you wear clothes that are reflective of who you are.
Don't be afraid to experiment with different styles, colors, and accessories until you find your perfect fit. So go ahead and rock that tank top with pride.