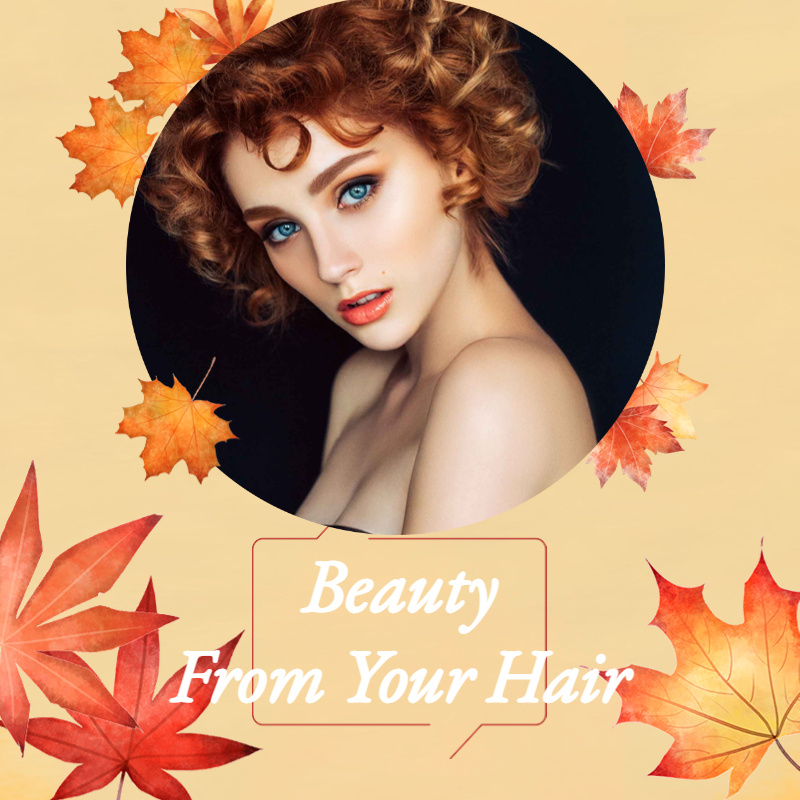 Are you new to wigs and feeling overwhelmed with the process of putting on a wig cap? Or maybe you've been wearing lace front wigs for a while, but still struggle with achieving a natural-looking fit?
You're not alone! Putting on a wig cap may seem like an annoying task, but it doesn't have to be. In fact, as long as you have some handy tips and make sure you have followed them strictly, you can achieve a comfortable and seamless look in no time.
In this blog, we will guide you through the process of putting on a wig cap step-by-step, covering everything from preparing your natural hair to adjusting the wig cap for a perfect fit. So you can confidently step out and rock your wig with style and comfort. So, let's dive in!
Is Installing a Wig Cap Necessary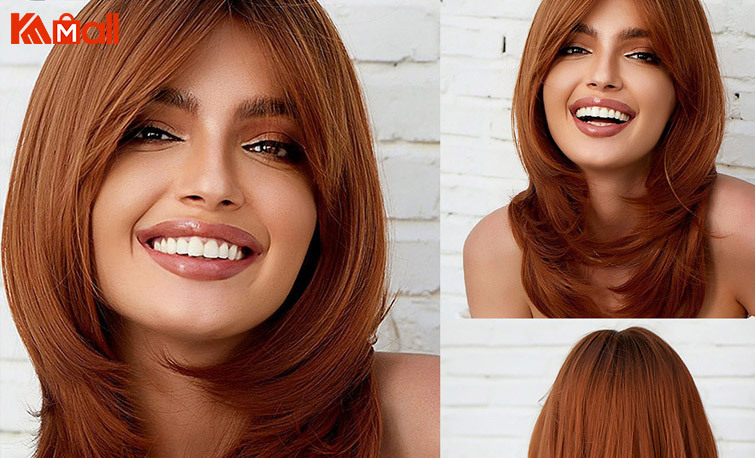 It is fair to say that a wig cap is much more than just a cap. It acts as a barrier between your natural hair and the wig, keeping the latter from moving about and ensuring a better, more secure fit for the former.
This is of utmost significance if you have shorter hair or if you are sporting a wig with a foundation made of a substance that is prone to sliding about.
Also, using a wig cap can assist in maintaining the smoothness and flatness of your natural hair, so minimizing the appearance of any potential lumps or bumps that can be seen beneath the wig.
For the purpose of maintaining a healthy lifestyle, wearing a wig cap under the wig will alleviate any pain or irritation caused by the wig's materials rubbing against your scalp. This can happen if the wig is worn without a cap.
Although it is not always required to wear a wig hat, doing so may significantly enhance both the overall appearance of your wig as well as the level of comfort it provides.
How to Put on a Wig Cap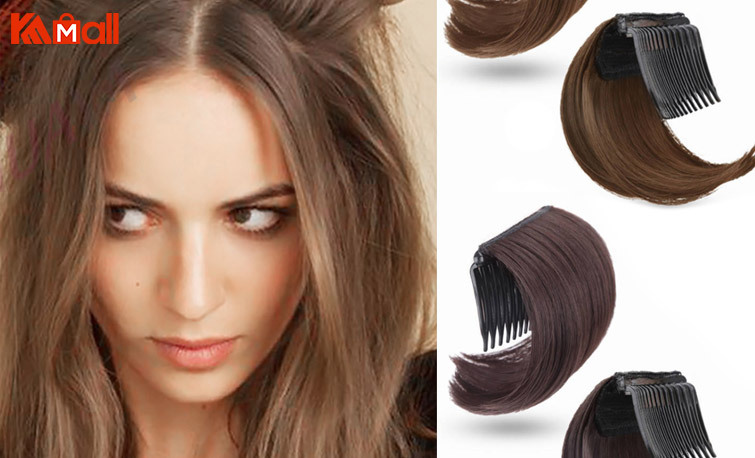 Wig caps are designed to fit snugly over your own hair and provide a flat, even base upon which to rest your lace frontal wig. And putting on a wig cap is essential to attaining a realistic appearance when wearing a wig.
Now let's get going and find out what we should do next!
Step 1: Put your natural hair up
It is recommended that you apply gel to your hair so that it will be easier to tuck it under the cap. You may find this especially useful if you have short hair or if you have a lot of small baby hair in your hair.
It is highly recommended that you use a comb or your fingers to pull the gel down the length of the strands of your hair by running a palm-sized amount of this product through your hair.
As soon as your hair has been coated, braided, or twisted into place on top of your head, and then pin it with a hairpin, you're ready to go with the next step.
There are some areas of your hairline and nape of the neck that tend to have more flyaways, so apply more gel to these areas as well.
As an alternative to gel, you can simply wet your hair in order to slick it down if you do not have any. Ensure that your strands have been wrung out so that they're damp, not dripping, after you wet them.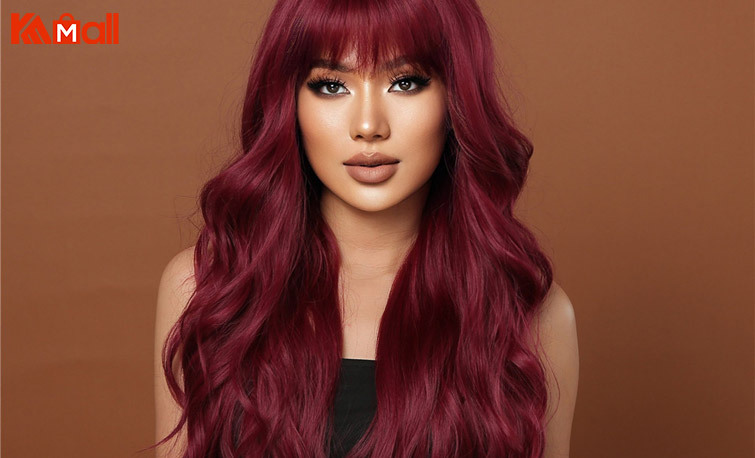 Step 2: Make braids if you have a long and thick natural hair
You can braid your own hair tightly so that it can lay down flat against your scalp and hide your natural hair so that people won't know you're wearing a lace front wig.
Make even rows through your hair, starting from the front of your head and working your way back. The more sections you produce, the thinner your braids will be and the flatter they'll be against your skull.
Then, braid down each row, picking up hair from the section as you go to ensure that the braid is attached to the scalp at the end of each row.
If you want to keep the braids in place, you can use barrettes or thin rubber bands.
Applying detangling spray to individual strands of hair as you work through the process of sectioning off the hair can be helpful if you have trouble doing so. Because of this, braiding is made much simpler.
You can also go to YouTube and look up some tutorial videos to learn how to braid your hair there.
Step 3: Wrap braids around the nape if they are too long
The hair should be parted in the middle and braided separately on each side. Then, make sure that each braid is secured with a hair tie and that they are crisscrossed against the back of your head. The tails of your braid should be pulled up behind your ears and secured with bobby pins on top of your scalp so that they stay in place.
It may be necessary to split your hair into several sections before braiding it if your hair is extremely thick. The braids will lay flatter against your head if you do four braids, for instance.
It is also possible to try a different type of braid, such as a French braid, provided it is easy for you to get the braid flat against your scalp.
Step 4: Make a bun around the nape if you have a thin hair volume
It is recommended that you only do this if you have fine hair; however, if you have shoulder-length or shorter hair, this may also work. In any other case, the bun is going to stick out too far.
As soon as you pull your hair back in a low, tight bun, you need to secure it at the bottom of your head with pins so that it stays in place.
To make the buns lay flatter, you can also make two smaller buns.
More importantly, use hairspray when needed. Because it is a great way to hold your hair in place, especially if you have flyaways that slip out of the bun.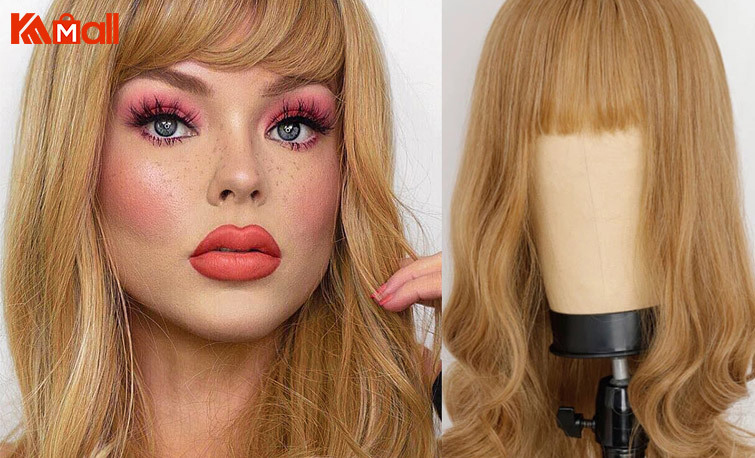 Step 5: Use a scalp protector if you have a sensitive skin
There is no doubt that wig caps protect your scalp from the synthetic wigs themselves, however, they are still able to itch your scalp.
The best way to prevent any irritation is to spray the scalp protector all over your head before putting on your wig cap, and then let it completely dry before wearing it.
The spray should normally take about 20 to 30 minutes to dry after it has been sprayed.
Step 6: Align the wig cap with the natural hairline on your forehead
There is no doubt that this will ensure that all of your natural hair is covered completely by the cap, and eventually by the wig, as well.
Position the edge of the cap exactly on your hairline on your forehead so that it sits precisely on the edge of your hairline. I do not recommend that you place it behind or in front of the hairline of your head.
In terms of color, you can choose between black or nude for your wig cap. Consider choosing a color that complements your hair or skin tone. Choosing a nude cap is a good choice for those with fair skin or hair, for example.
A wig cap should be placed along the lowest portion of your hairline, if you have a widow's peak, ensuring there is no hair show if you have an uneven hairline. This will ensure that you are not showing any of your hair.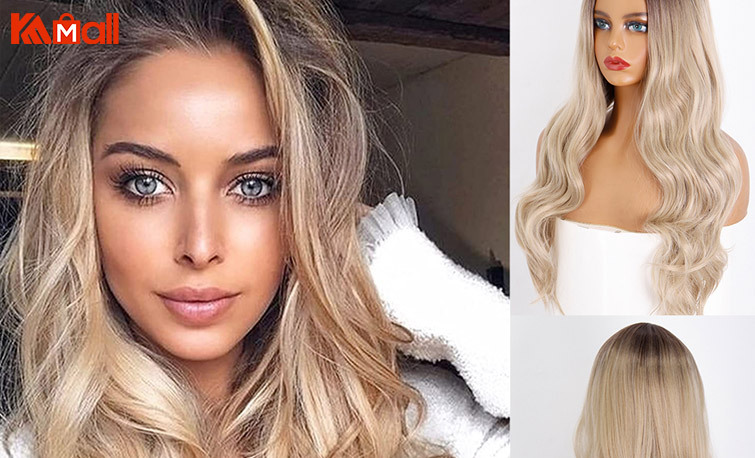 Step 7: Pull and tighten the wig cap
It would be best to stretch your cap snugly over your hair once you have lined it up correctly in the front. The bottom of the cap needs to be pulled down until it reaches the point where it hits the top of your neck and right at the base of your head.
The front of the wig cap should be held in place on your hairline with one hand, while the other hand should be used to stretch down the cap to fit your scalp comfortably.
Step 8: Make sure the edge of the cap is behind your ears
You will find that the cap will also cover your ears when you stretch it over your head while you are wearing it.
Upon applying the wig cap, make sure that the sides are pushed up so that it rests behind your ears instead of on top of them so that your hair wig, such as a deep wave lace front wig, can be secured later.
After you have done this, if there are any strands that have fallen out of the side while you are doing this, just tuck the hair back under the cap.
Step 9: Pin the edge of the cap with your natural hair for better secure
By pushing bobby pins under the edge of the wig cap, you will be able to secure it to your hair to prevent it from sliding off or slipping.
Put as many pins as you like on your cap, making sure to place one or two pins on each side of your head. You should do this both in front and behind your head.
Snap clips can also be used in place of bobby pins if you prefer. It is likely that you will require more pins if you have thicker hair than if you have thin hair.
Your next step is to put your wig on top of your wig cap, and then you are good to go.
Conclusion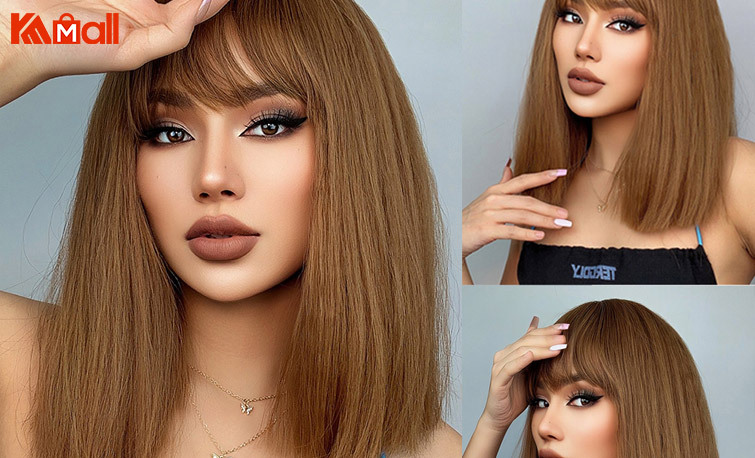 Voilà! Putting on a wig cap may seem hard at first, but with these tips and tricks, you'll be a pro in no time. Always, the key is to take your time, be gentle, and adjust as necessary.
Now you can confidently step out and show off your gorgeous new wig, maybe short lace front wigs, with a comfortable and natural-looking fit. Happy Wigging out!