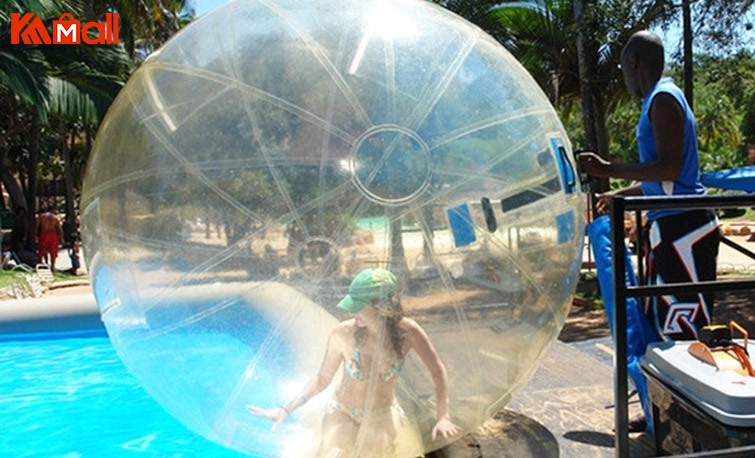 Whether you are a beginner or an experienced player of zorb ball, do you really know how to protect the zipper of it? In fact, zipper is a crucial part of a zorb ball.
How To Reduce The Damage Of Zipper?
Do not allow debris to adhere to the zipper; do not place heavy objects on the zipper or step on the zipper.
Before and after use, clean the attachments (mud, sand, etc.) on the zipper with a brush. Otherwise, the airtightness of the zorb ball may be reduced and the zipper may be damaged.
When opening and closing the zipper, make sure that the slider moves in the direction of the zipper. Be gentle when pulling the zipper. If the zipper is pulled incorrectly, it may not engage properly, which will also reduce the airtightness of the zorb ball and damage the zipper.
To maintain air and water tightness, pull the slider to the front to close tightly.
In order to ensure the smoothness of the zipper, paraffin can be applied to the outside of the metal teeth and elements.
The zipper of the zorb ball has a special structure, which maintains the quality characteristics of the zipper, so it should be stored with the zipper closed after use.
Precaution
If the zipper or other parts of the zorb ball are damaged, do not get close to the flame when servicing.
Kameymall online store provides you with cost-effective zorb balls and excellent after-sales service. If you are in need of zorb balls, welcome to Kameymall!