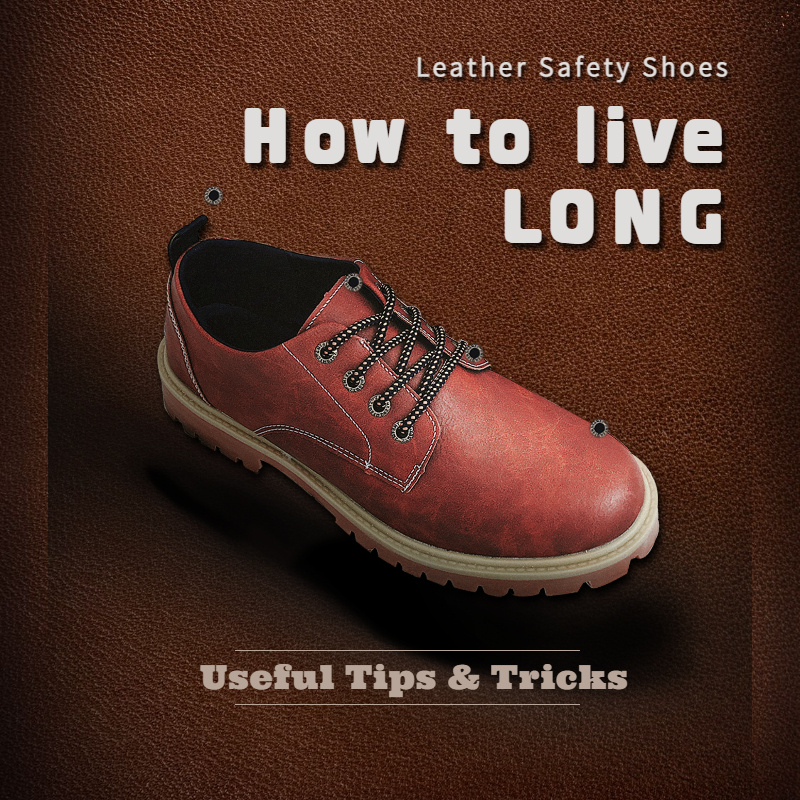 Leather safety work shoes are an essential part of many job occupations, providing protection and support for the feet in a variety of work environments. However, these shoes can be subject to wear and tear over time, especially if they are not well-maintained.
Regular cleaning and conditioning of leather safety work shoes can help extend their life and ensure that they continue to provide the necessary protection for the feet.
This blog will be right up your alley. We will provide you with essential tips and tricks to help you maintain your leather safety work shoes and keep them looking their best.
Who Should Wear Leather Safety Work Shoes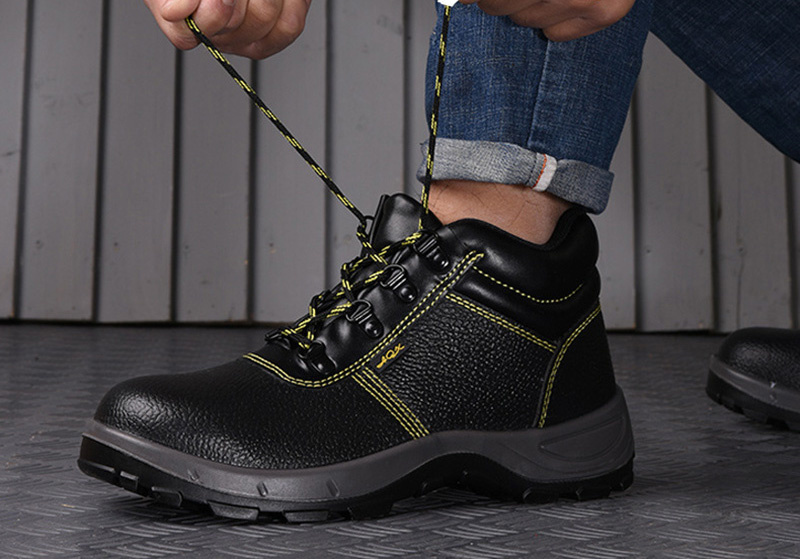 Work shoes made from leather are ideal for a variety of jobs in which feet need to be protected from the elements. Examples of these examples include the following:
Construction workers

Electricians

Plumbers

Mechanics

Warehouse workers

Manufacturing workers

Landscapers

Farmers

Firefighters

Law enforcement officers
The examples above are just a few, but it can be agreed that any job that involves a potential danger to one's feet could benefit from the use of leather safety work shoes.
Why Should We Take Care of Leather Safety Work Shoes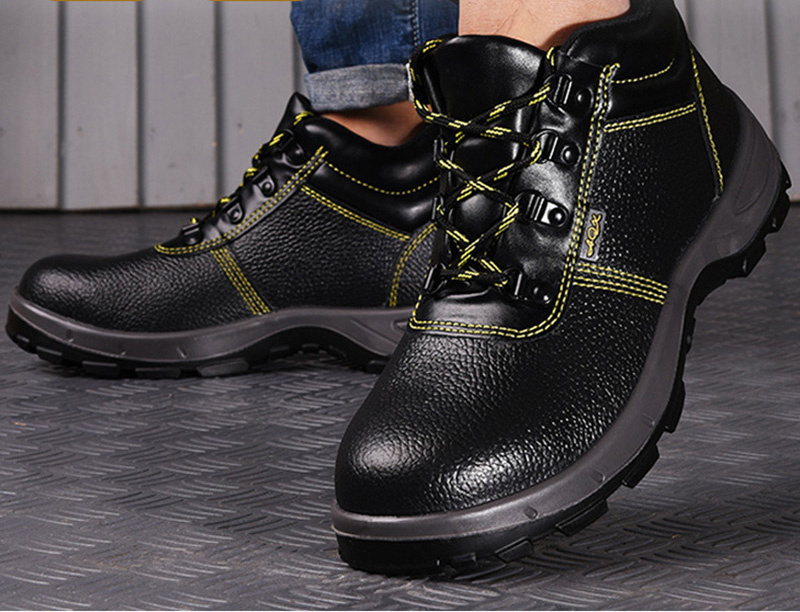 Keeping leather safety shoes for work in top condition can help improve their appearance, protect them from damage, and ensure the safety of the wearer on the job.
In customer-facing roles, where the appearance of the worker can impact the perception of the business. In these cases, having clean and polished leather safety work shoes can help contribute to a neat and professional appearance.
Leather is either a natural or synthetic material that can be subject to wear and tear over time. To prevent the leather from cracking or becoming damaged, maintaining the shoes, such as polishing, can help retain their structural integrity and prevent the leather from becoming too dry or brittle.
In certain job occupations, visibility can be important for safety reasons. For example, construction workers may be required to work in low-light conditions or around heavy machinery.
How to Look after Leather Safety Shoes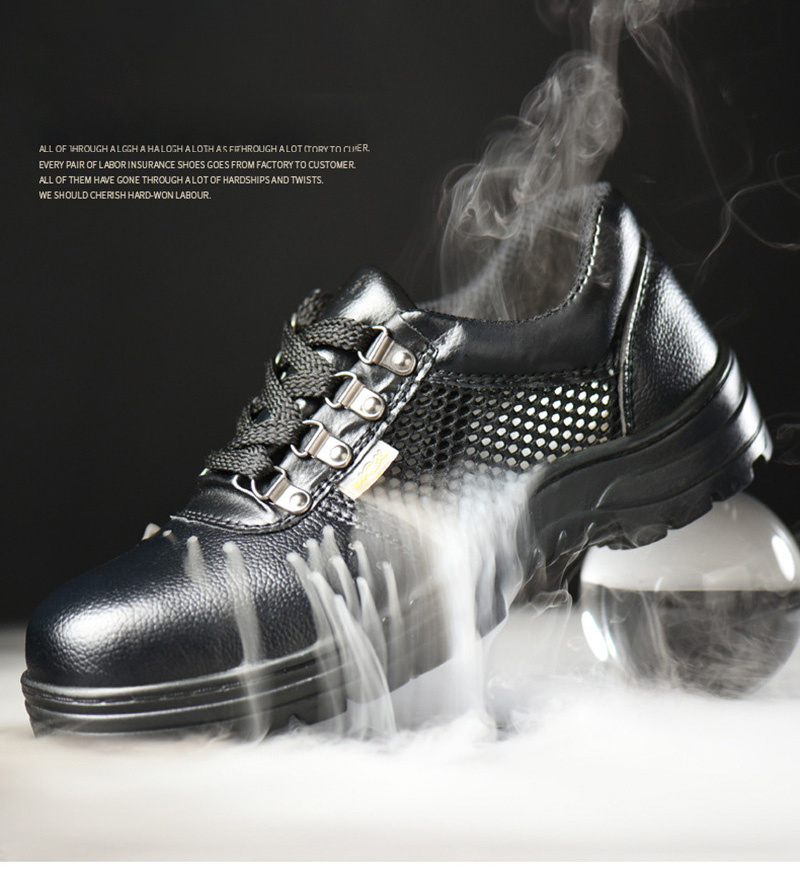 We just come up with a few bonus tips at the end of this article for shoe care aficionados who want to go the extra mile and put their own spin on shoe care, such as cleaning, polishing, and protecting your leather safety working shoes.
1. Avoid Daily Wears
There is no doubt that this is a very important issue. There is no denying the fact that your feet sweat when you are wearing your shoes. It is inevitable that your shoes will absorb all this moisture from your feet when you wear your shoes.
A combination of this, as well as the pounding your leather shoes, take since you wear them all day long in the workplace, leaves your leather shoes in a very vulnerable condition.
There has to be a day when your shoes are taken off your feet so that they can completely air dry. A minimum of 24 hours, and even better, a minimum of 48 hours is recommended. I would recommend buying at least two pairs of dress shoes to rotate between during the week if you wear leather safety work shoes five days a week.
2. Use Shoe Trees
An insert for your shoes that is made from wood is called a shoe tree. A very popular shoe tree type is the wood shoe tree due to the fact that it is aromatic and long-lasting. Your shoes should always have these in them whenever you are not wearing them.
As one of the most useful tools for leather safety shoes, other than absorbing the excess moisture from your shoes, the shoe tree also helps to reduce odors and reduce creases in your shoes as well.
Wood is a material that absorbs moisture, whereas plastic doesn't. Therefore, it is important to make sure that they are made of wood while you are buying them. Often, shoe trees are made of unfinished wood so they can absorb as much moisture as possible, which makes them one of the best types of shoe trees.
There are two mistakes that cause high-quality shoes to break down quickly: wearing them on a daily basis as well as not using shoe trees. Therefore this is not something you should do.
Additionally, before you start performing any kind of shoe care, you should always place a shoe tree inside what you are going to be doing. Taking care of the lightweight safety shoes in this way will help keep its shape and prevent any crushes that might occur during the process of maintaining it.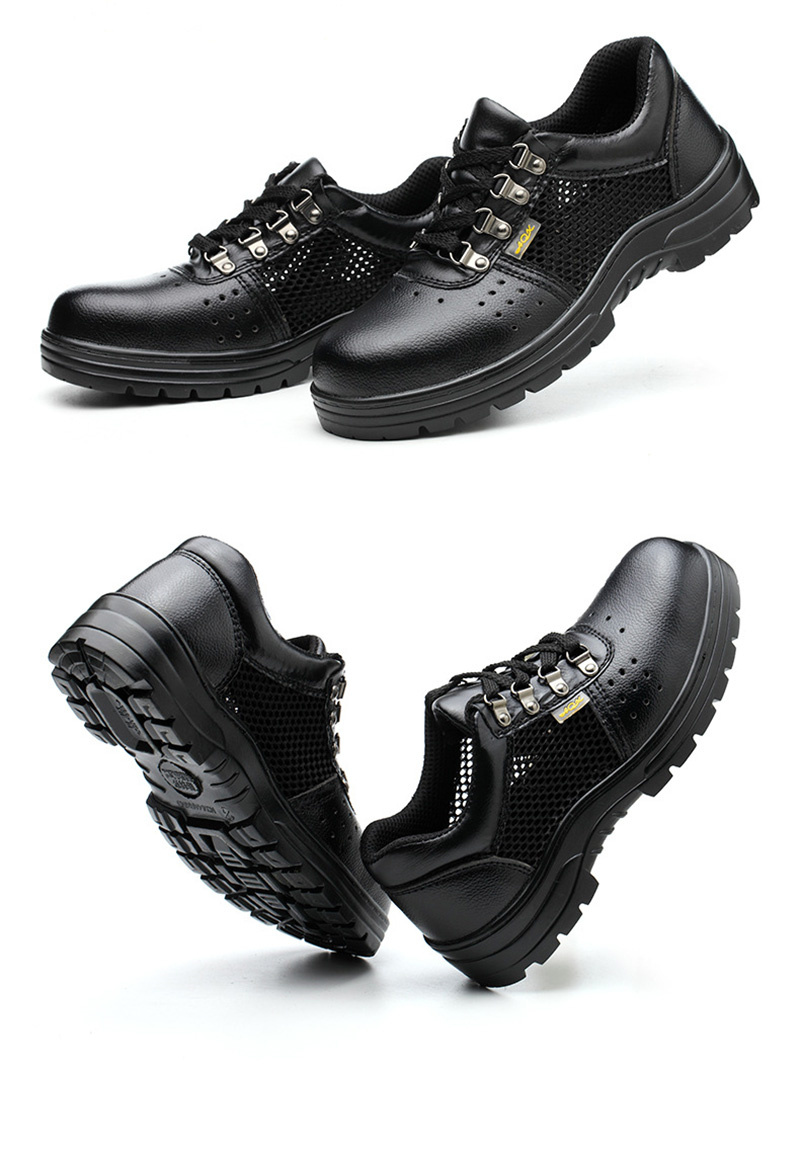 3. Wipe Any Dirt off
Usually, wiping your shoes with a damp cloth will do the trick if they have a bit of dirt on them. You should start with a clean cloth and wet it a bit before wiping it as necessary.
It is necessary to use shoe care products if it is obvious that your shoes have a lot of dirt or a stain on them, like a salt stain or coffee droplet. Then it is recommended you use leather cleaner for cleaning your shoes.
It is not a good idea to wash your shoes with soap and water. You will find that the detergents in normal soap will dry out your shoes due to the strong detergents. In the majority of cases, we are also of the same opinion when it comes to saddle soap.
It is recommended that first of all, you should apply a small amount of the product to a clean cloth, and then apply a thin coat evenly over the entire shoe. Circular motions should be used when applying the cream.
You will need to repeat the process on your other shoe as well. The shoe brush should be made from horsehair and should be brushed vigorously. There you go, clean leather boots in no time at all!
There is a risk that you will wear down your leather shoes if you use a cleaner on them too often. The product shouldn't need to be used after every single wear.
It usually takes between 10 and 15 wears for you to resume a new cleansing process. If something happens to your shoe, or if you wear it every couple of months, you may want to use a cleaner. The frequency of use should not exceed that.
4. Apply Conditioner on
It's time to condition your shoes now that they've been thoroughly scrubbed and polished. To hydrate or moisten leather is essentially the same thing as conditioning it.
When it's chilly and dry outside, your leather is similar to your hands and might use some lotion, just like your hands.
You are reintroducing oils, lipids, and waxes into the leather, which will help it to remain supple and healthy. Hydrated leather is more malleable and adaptable than dry leather.
Leather that has become too dry is prone to cracking and has a worn appearance. Conditioning is an essential stage in the process of caring for leather of any kind.
When you polish your shoes, you don't need to perform these procedures of conditioning on them each time. Three and six times a year are the proper frequency. Always remember to use some shoe conditioner after cleaning your footwear.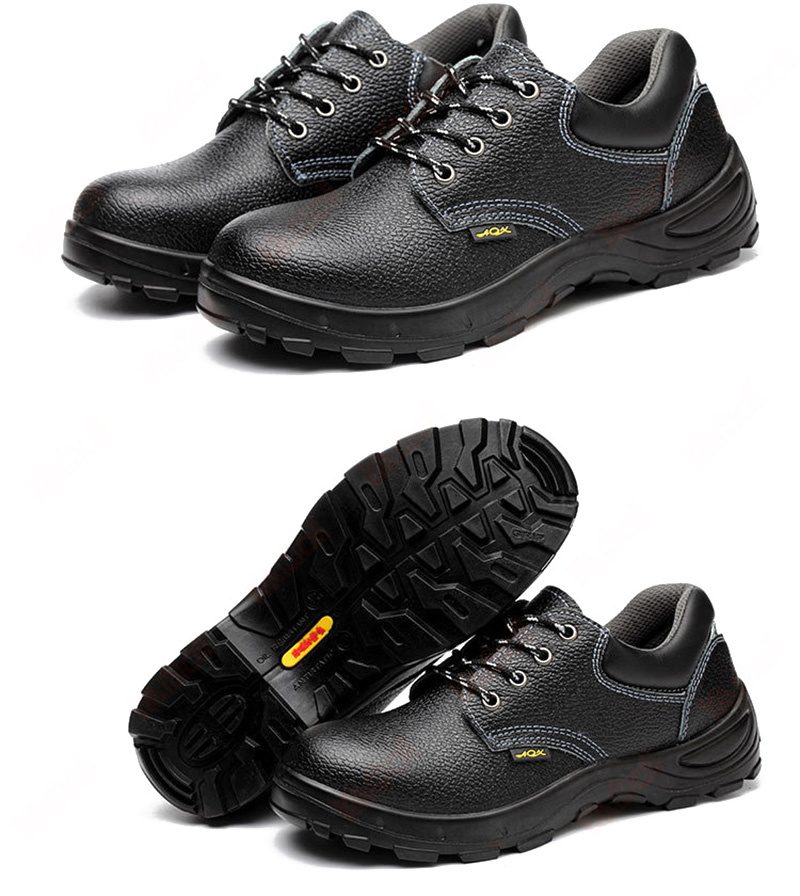 5. Use Waterproof Spray
Spray the shoe care product in accordance with the directions provided by the manufacturer, paying particular attention to regions of the most comfortable safety shoes that are prone to become wet, such as the toes and the sides of the shoes.
This will ensure that the shoe care product is properly applied to the areas that need it the most, such as the areas where water is likely to make contact with the shoe. Applying the product to these areas will help protect the shoe from water damage, dirt, and other elements.
6. Polish Leather Safety Work Shoes
If you polish your shoes often, it will help them retain their luster and presentable appearance. Use a leather polish of superior quality and apply it to the item following the guidelines provided by the manufacturer.
Once you have polished your shoes, you should bring out their shine by rubbing them with a soft cloth using circular motions.
7. Store in the Right Place
It is essential to store your leather safety work shoes in the appropriate manner if you want them to remain in good shape.
Keep your shoes out of the direct sunshine and in a cool, dry spot while not in use. It is best to avoid keeping them in places where there is a chance that they may become wet, such as a garage or a basement.
To keep your shoes from losing their form while they are being stored, you may either put them in shoe trees or pack them with newspaper.
Parting Word
We hope that you found our tips helpful in maintaining your leather safety work shoes. By following these guidelines, you can extend the life of your shoes, ensure that they provide the necessary protection for your feet, and keep them looking polished and professional.
Remember, your work safety shoes are an investment in your safety and comfort, and taking a little bit of care and attention can go a long way in keeping them in top condition. If you have any further questions or comments, feel free to reach out to us – we are always happy to help!