Being a short and chubby woman comes with its own set of challenges, and it's important to acknowledge and address the specific concerns and insecurities that arise from these body types.
We want you to know that you are not alone, and we firmly believe that beauty comes in all shapes and sizes. This blog aims to provide you with tips, insights, and inspiration to help you discover the joy of wearing summer skirts and express your personal style with confidence.
So, whether you've been hesitant to try skirts due to concerns about your height, weight, or body shape, this blog is here to tell you that it's okay. Together, let's explore the world of skirts and discover the styles and techniques that work best for short and chubby women.
Why Short and Chubby Women Can Wear Skirts
It's important to remember that fashion is not one-size-fits-all. Don't let anyone tell you what you should or shouldn't wear based on your body type.
Embrace your curves, celebrate your height, and defy any negative stereotypes. Your confidence and self-assurance will radiate, inspiring others to embrace their own uniqueness.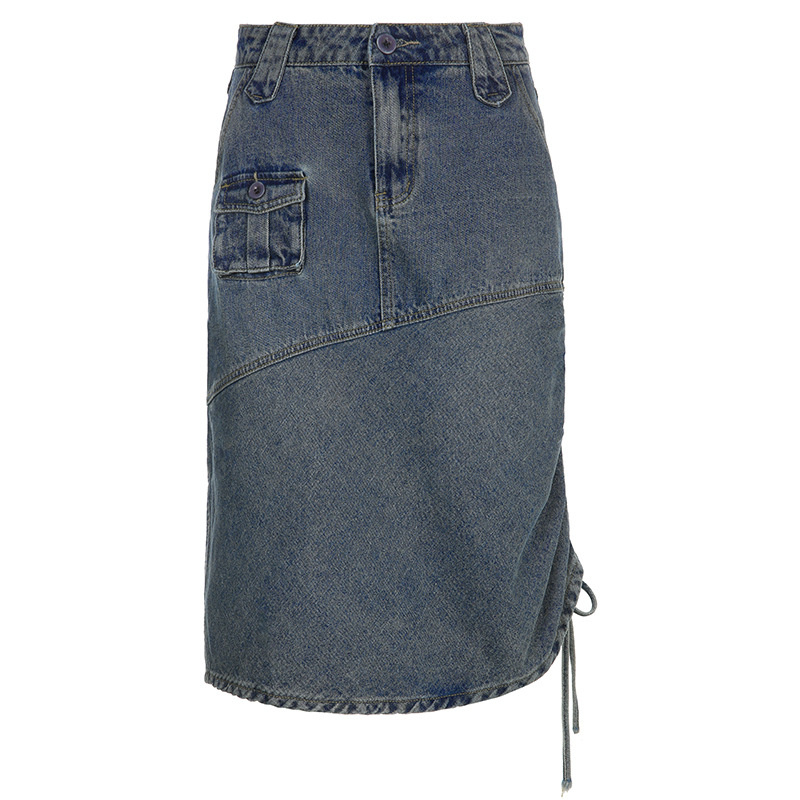 Comfort and Breathability: Unlike tight-fitting pants or jeans, skirts allow air to circulate, keeping you cool and comfortable all day long. Embracing skirts means saying goodbye to the discomfort of restrictive clothing and hello to freedom of movement.
Enhancing Femininity: Skirts have a way of highlighting femininity and grace. By choosing the right skirt styles, you can accentuate your curves and celebrate your unique body shape.
Showcase your femininity and feel empowered as you twirl, sway, and embrace the gentle flow of a skirt that perfectly complements your figure.
Creative Styling Options: Skirts provide endless opportunities for creative styling. Whether you opt for a flared A-line skirt, a flattering midi skirt, or a high-waisted skirt, you can play with different lengths, patterns, and fabrics to express your personal style.
Challenging Stereotypes: It's time to challenge the stereotypes and misconceptions that society has imposed on short and chubby women. Skirts have no size restrictions, and they are not limited to a specific body type.
By confidently wearing skirts for women, you break free from the narrow definitions of beauty and show the world that you are beautiful, stylish, and deserving of self-expression.
Recommended Skirt Styles to Wear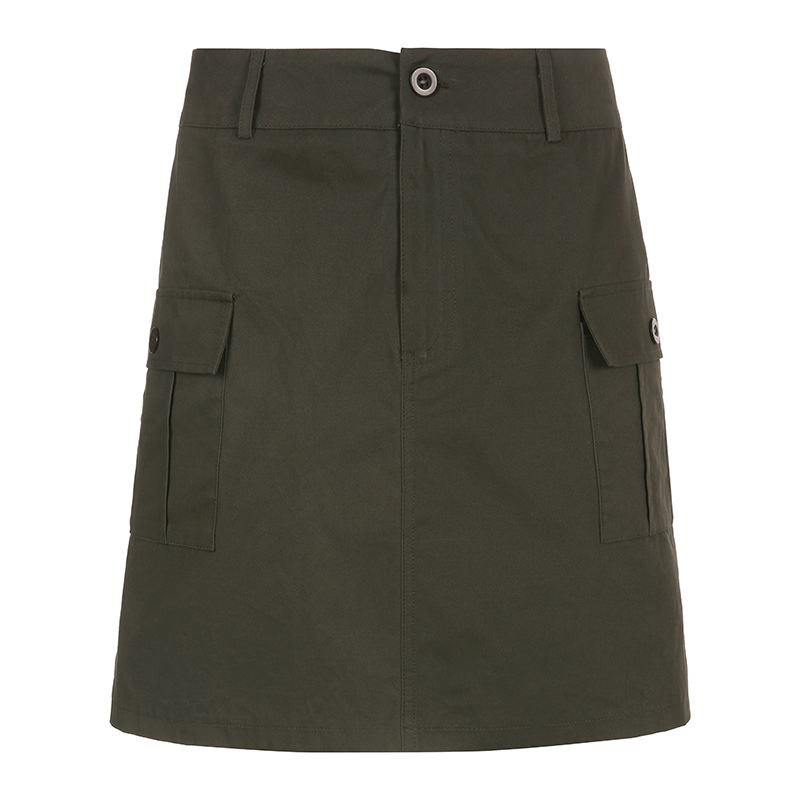 Finding the right skirt styles that flatter your short and chubby figure can make all the difference in enhancing your proportions and creating a balanced silhouette.
Option 1: A-line Skirts
They are a fantastic choice for short and chubby women, as the fitted waist of an A-line skirt cinches in at the smallest part of your waist, creating definition and accentuating your curves. The gentle flare of the skirt then skims over the hips and thighs, providing a slimming effect.
Look for A-line skirts that fall just above the knee or at a midi length. These lengths help elongate your legs and create a streamlined appearance.
Additionally, consider choosing skirts with vertical detailing, such as vertical pleats or vertical seams, as they can further enhance the elongating effect.
Option 2: Midi Skirts
Midi skirts are incredibly versatile and can work wonders for short and chubby figures. Opt for midis that hit around mid-calf or just below the knee. This length is ideal as it creates a balanced proportion and elongates your legs.
The hemline falls at a point that is flattering for most body types and adds a touch of elegance to your overall look.
Pair a midi skirt with heels or wedges to further enhance the illusion of height. The added height from the footwear helps create longer lines and a more elongated appearance.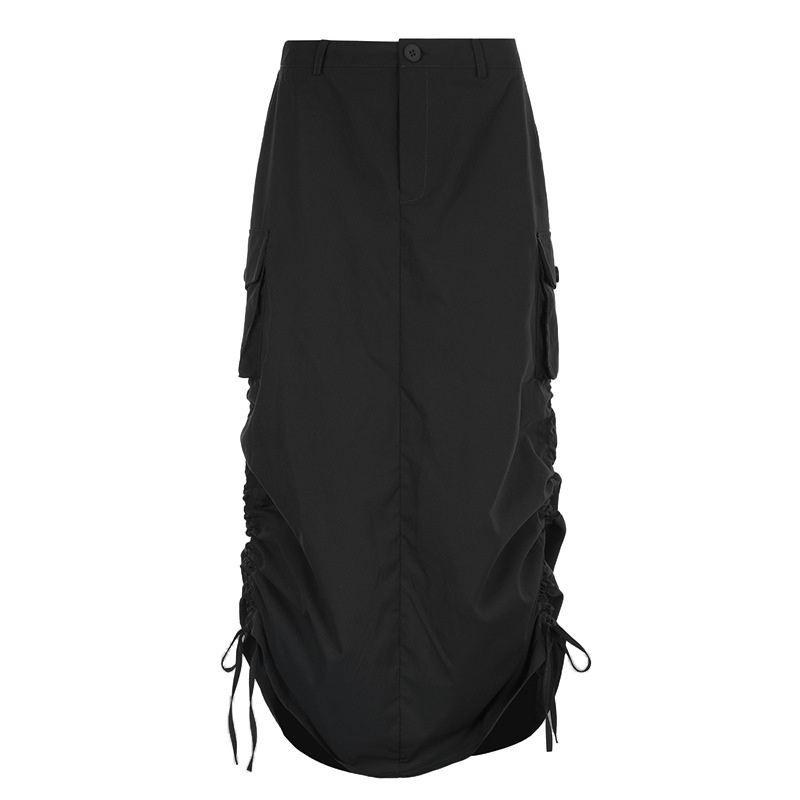 Option 3: High-waisted Skirts
These high-cut skirts are a game-changer for short and chubby women. They sit above the natural waistline, creating the appearance of longer legs and a defined waist. By highlighting the smallest part of your waist, high-waisted skirts can create a flattering hourglass shape.
To make the most of this style, pair your high-waisted skirt with a tucked-in blouse or a crop top. This styling choice draws attention to the waistline and accentuates your curves in a flattering way.
It is also highly recommended to opt for skirts that flare out slightly from the waist to create a balanced silhouette.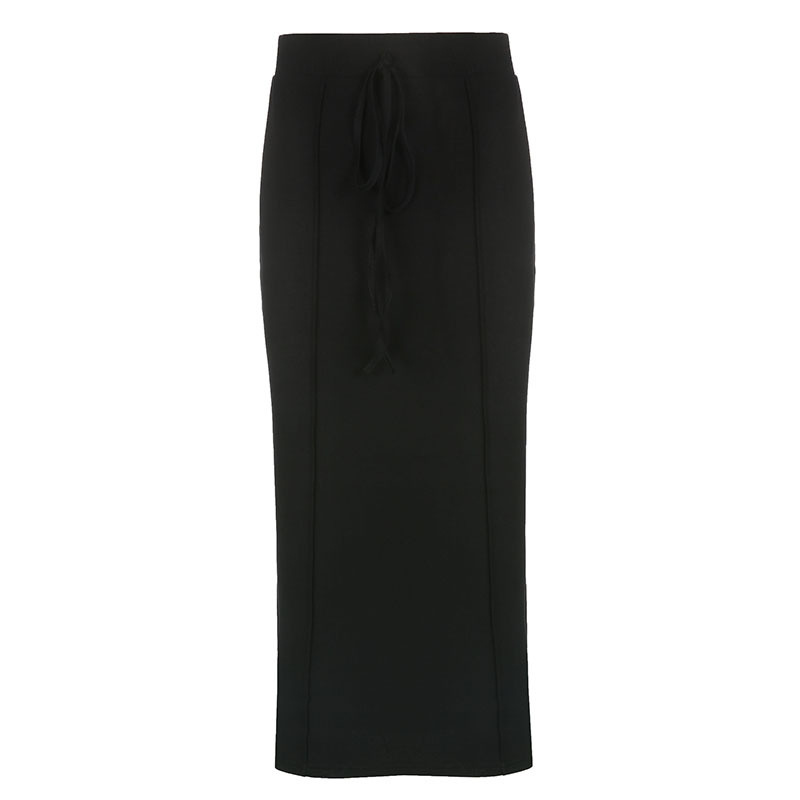 Option 4: Pleated Skirts
Pleated skirts can add a touch of femininity and movement to your outfit while complementing your body shape.
Opt for skirts with vertical pleats that elongate your silhouette. Look for styles with a higher waistline and a flare that begins at the waist, as this creates a slimming effect.
Choose pleated skirts that fall just above the knee or at a midi length to maintain a balanced and proportional look. Pair them with a fitted top or blouse to create a defined waistline.
Option 5: Pencil Skirts
The skirts are a classic and sophisticated option that can work wonders for short and chubby figures. The slim, form-fitting silhouette of a pencil skirt helps create a streamlined look.
Look for ones with a slight stretch or a comfortable fabric that allows for ease of movement. Opt for a length that falls just below the knee or at mid-calf to elongate your legs and maintain balance. Pair a pencil skirt with heels to further enhance the elongating effect.
Skirts to Avoid to Wear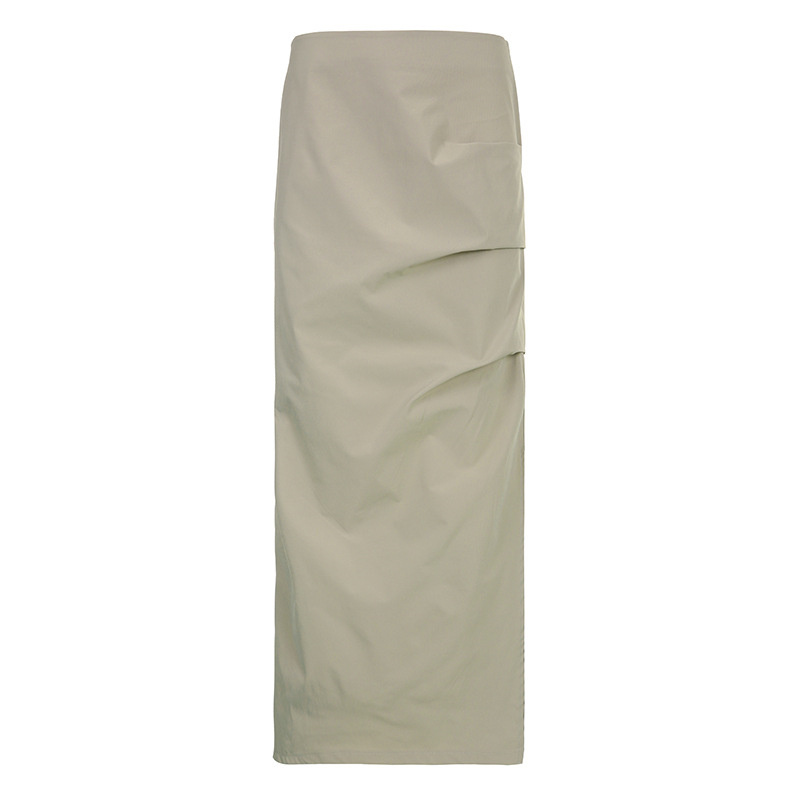 While there are many skirt styles that can flatter short and chubby women, it's also helpful to be aware of skirt styles that may not be as flattering. By avoiding certain styles, you can focus on options that create a sleek and balanced appearance.
Remember, these suggestions are not meant to limit your personal style but rather provide guidance on skirt styles that can create a more flattering appearance for short and chubby figures.
No Excessively Flared or Voluminous Skirts
Skirts with excessive flares or voluminous layers can add visual bulk to your lower half, which may not be the most flattering choice for short and chubby figures.
These styles can make you appear wider and shorter. Avoid skirts with excessive ruffles, tiers, or multiple layers, as they can overwhelm your frame.
No Mini Skirts
Mini skirts that are too short can make your legs appear shorter and draw attention to areas you may not feel comfortable showcasing. They can disrupt the balance and proportions of your figure.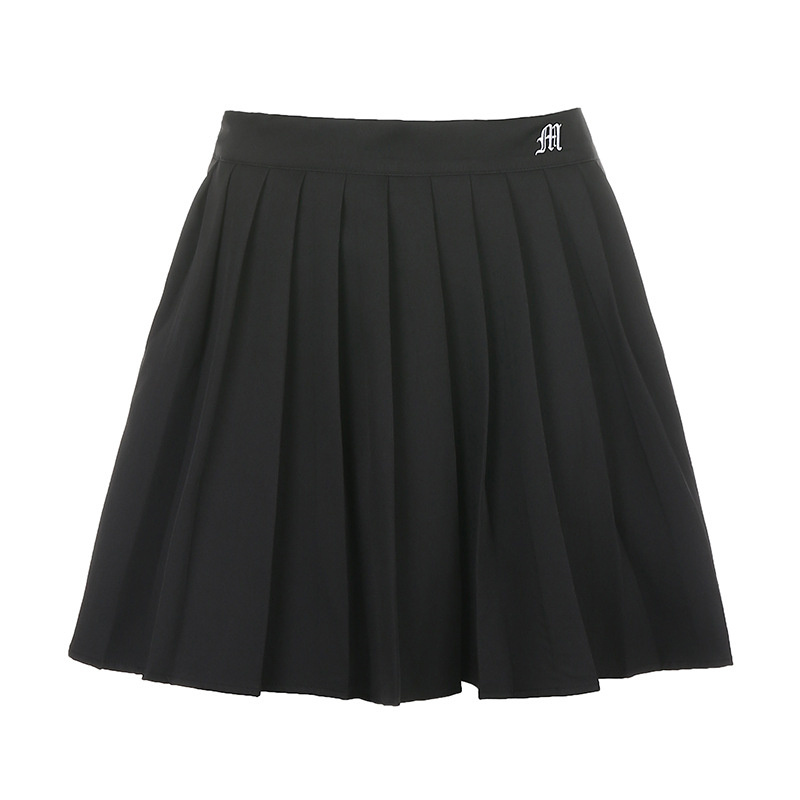 No Horizontal Stripes
While stripes can be stylish, horizontal stripes across your hips or thighs can create the illusion of width and make you appear shorter. They can emphasize areas that you may want to minimize.
No Full-Length Maxi Skirts
Full-length maxi skirts that completely cover your legs can sometimes overwhelm shorter frames and make you appear shorter.
This is because the maxi skirt creates a long, unbroken line from the waist to the ground, and this visually shortens the space between the waist and the ground, making the overall silhouette appear shorter.
Cautions with Colors, Length, Patterns, and Fabrics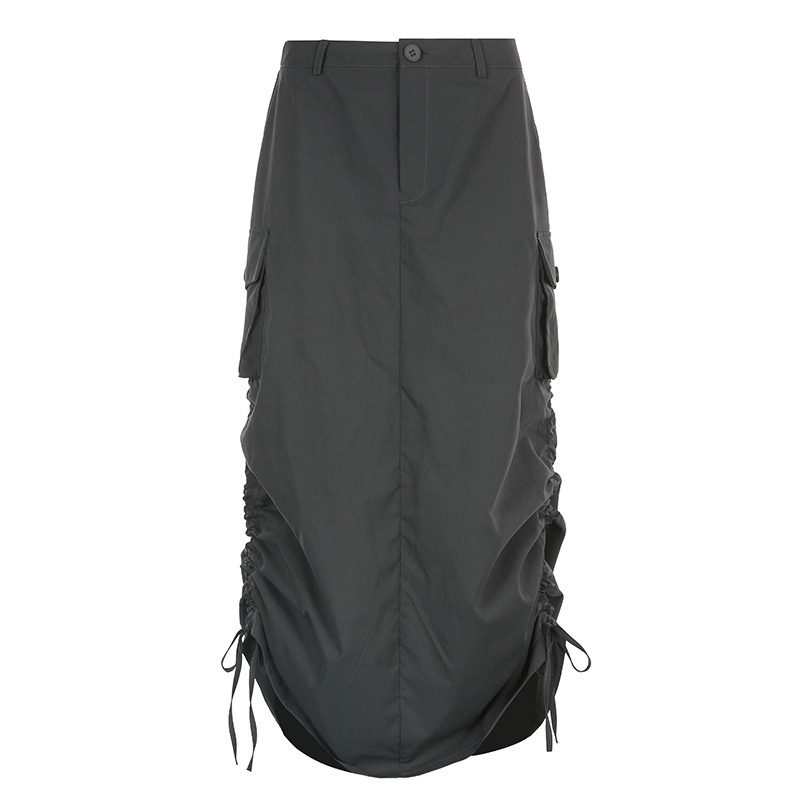 Colors, length, patterns, and fabrics play a crucial role in enhancing the overall look for short and chubby women. When you are strategically selecting these elements, you can create a visually elongating and slimming effect.
Colors-- Darker shades, such as deep blues, blacks, and charcoal greys, can be your allies in creating a slimming effect. These colors have a natural ability to visually minimize areas you may feel conscious about.
Monochromatic outfits, where you wear a single color from head to toe, can also contribute to a streamlined appearance.
Length-- When it comes to length, skirts that fall just above the knee or at midi length tend to be universally flattering for short and chubby women. This length elongates your legs and maintains a balanced proportion.
Avoid skirts that cut you off at the widest part of your calves, as they can create the illusion of shorter legs. Similarly, maxi skirts, while they can be stylish, may overwhelm your frame, so opt for lengths that allow for a more proportional look.
Patterns-- Strategic use of patterns can help create structure and draw attention to your preferred areas.
Vertical stripes, for example, create a visual effect that lengthens your silhouette. They guide the eye up and down, giving the illusion of a slimmer figure. Similarly, diagonal patterns or patterns that converge towards the center of the garment can create a slimming effect.
Avoid horizontal stripes, large-scale patterns, or busy prints, as they can add visual width and make you appear shorter and wider.
Styling Tips to Enhance Body Shape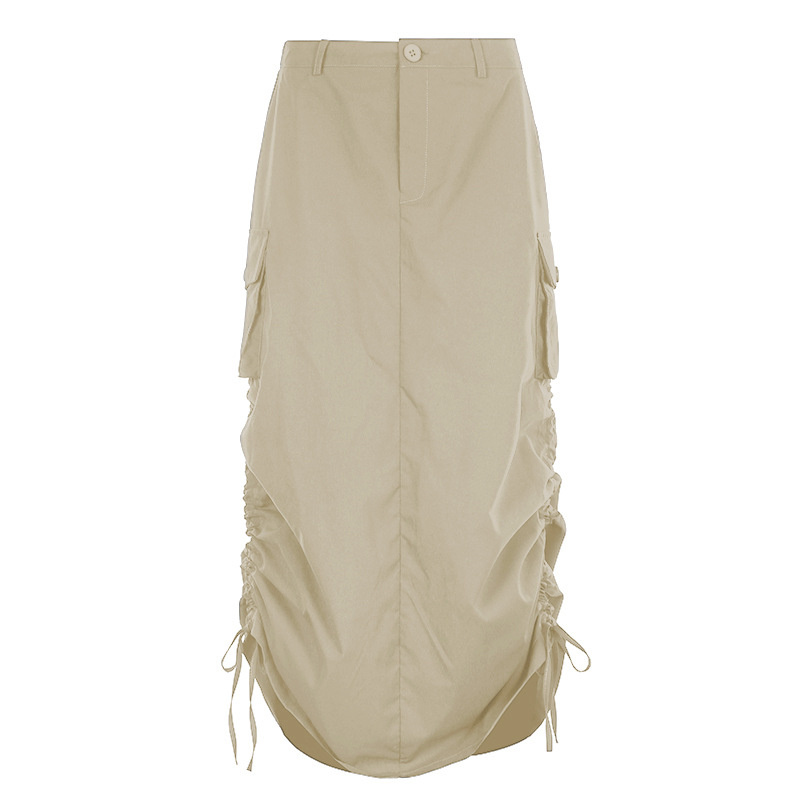 To flatter a short and chubby body shape, styling plays a crucial role in creating a visually elongated and balanced appearance. When it comes to incorporating strategic elements into your outfit, you can enhance your body shape and feel confident in skirts.
Footwear
The right footwear can make a significant difference in elongating your legs and adding height. Choose heels or wedges to enhance the illusion of height and create longer lines.
Nude-colored shoes that match your skin tone can be particularly effective in creating a seamless transition from your legs to your feet, making your legs appear longer. Also, pointed-toe shoes can contribute to a more elongated look by creating a lengthening effect.
Belts
Use belts strategically to define your waist and create a more defined silhouette. Choose belts that cinch in at the smallest part of your waist to accentuate your curves and create an hourglass shape.
Pairing a belt with a high-waisted skirt can further enhance this effect. Additionally, consider belts with interesting details or textures to add a stylish touch to your outfit.
Final Thoughts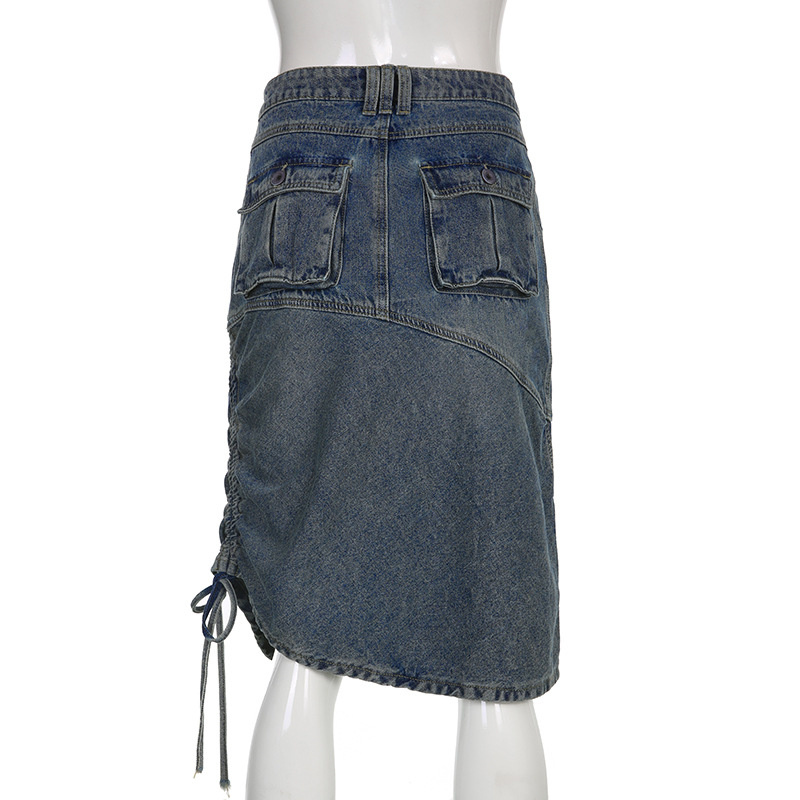 In this blog, we have explored practical tips on choosing the right skirt styles, avoiding unflattering options, such as a mini skirt, and enhancing their overall look through styling techniques, alongside fashion advice.
Remember, your body shape does not define your worth or beauty. It is crucial to embrace your unique attributes and focus on your strengths. Stepping out of your comfort zone and embracing skirts is a powerful way to celebrate your body.
Wear them with pride and joy, knowing that you deserve to feel beautiful and stylish. Confidence comes from within, and as you embrace your body shape, you will radiate a sense of empowerment that others will admire.