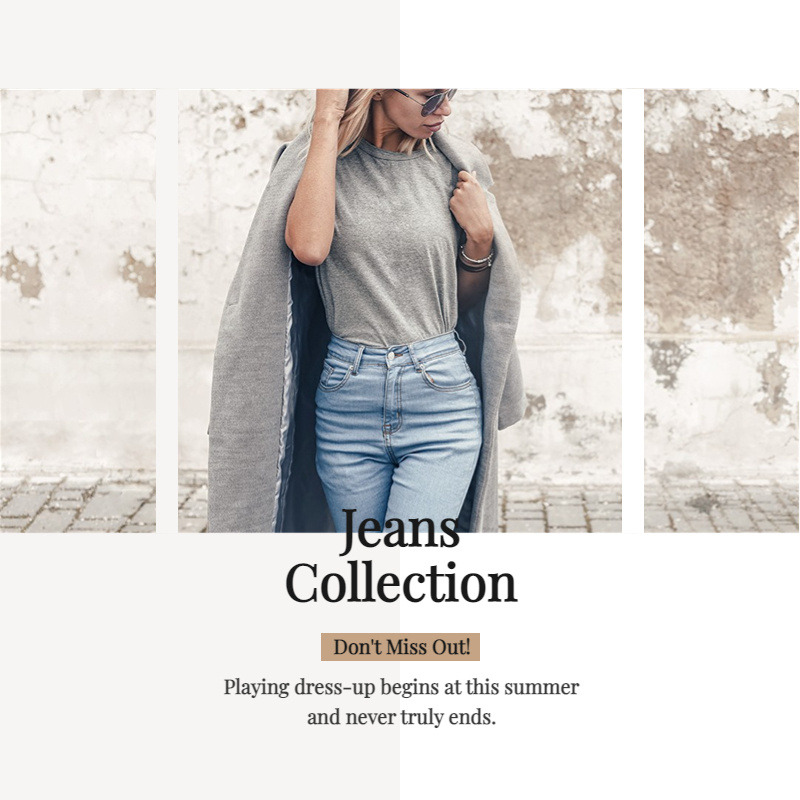 Welcome to the sizzling season of summer, where the sun's warm embrace beckons us to embrace our sense of style and adventure. While women's jeans may seem like an unlikely choice for hot weather, they can be the epitome of comfort and fashion when styled with the right flair.
So, ladies, let's embark on a journey of discovering captivating and cool ways to style your favorite jeans throughout the scorching summer months.
With a few styling tricks up your sleeve, you'll be ready to turn heads and radiate confidence, all while staying comfortably chic. Get ready to unleash your summery jeans potential!
Selecting the Right Jeans for Summer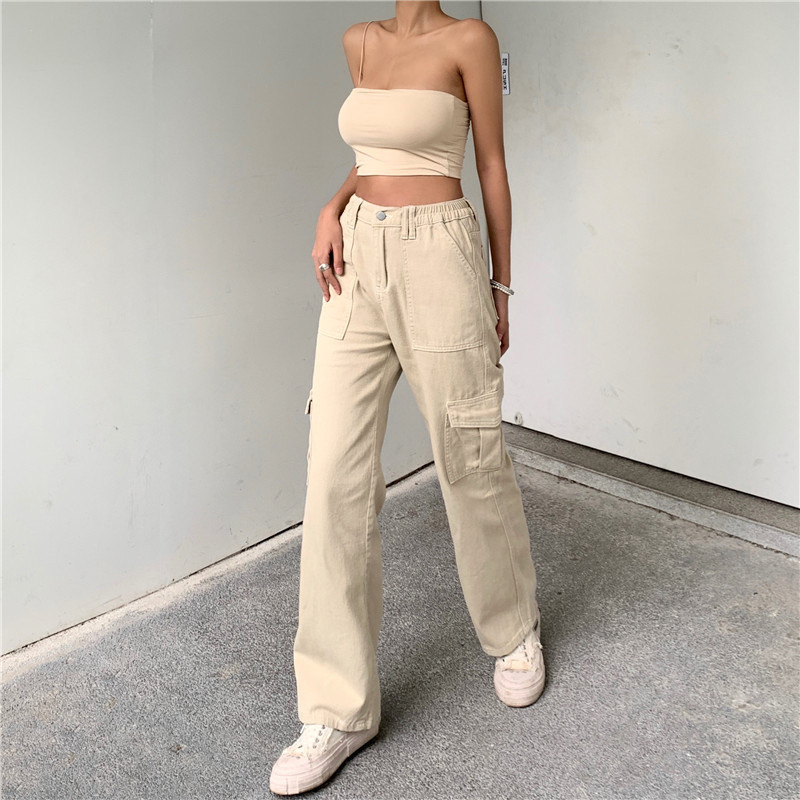 When the temperature rises, it is important that you choose jeans that will keep you cool and comfortable during the summer months. The following are some key considerations for selecting the right jeans to beat the summer heat in the best way possible.
Lightweight and Breathable: Chambray and linen blends are excellent choices as they allow air to circulate and keep you feeling refreshed. These fabrics have a looser weave, making them more breathable compared to traditional denim.
Embrace the airy feel of chambray or the natural coolness of linen blends to stay comfortable throughout the day.
Lighter Washes or Pastel Colors: When the sun is shining brightly, it's best to avoid dark-colored jeans that absorb heat. Instead, opt for lighter washes or pastel shades that reflect sunlight and minimize heat absorption.
Colored jeans for women like light blue, pale pink, or soft mint hues not only exude a summery vibe but also help to keep you feeling cooler when the temperature rises.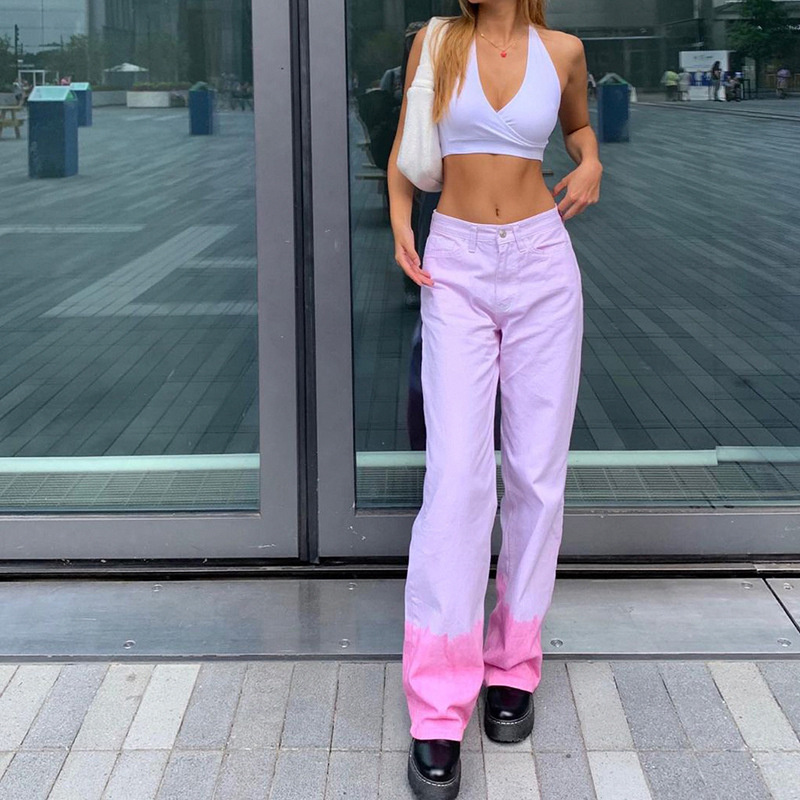 Relaxed or Straight-Leg Fit: Choosing the right fit is crucial for allowing better air circulation and maximizing comfort during hot summer days. Opt for jeans with a relaxed or straight-leg fit to provide ample room for air to flow freely around your legs.
These looser styles promote ventilation, preventing any feeling of stuffiness or discomfort. Avoid skinny or tight-fitting jeans as they can restrict airflow and trap heat.
Moisture-Wicking Fabrics: Moisture-wicking technology is a valuable feature in jeans designed for summer wear. These jeans are made with fabrics that have moisture-wicking properties, which means they can quickly absorb and draw sweat away from your skin.
Even in hot and humid weather, this helps to keep you dry and comfortable, so that you can stay cool and breezy.
Breathable Design Details: These details can include mesh panels strategically placed in areas prone to sweat accumulation, laser-cut patterns that allow air to circulate, or intentional distressing that provides ventilation.
These design elements help prevent excessive heat build-up, keeping you cool and comfortable during the summer months.
Pairing Jeans with Summer Tops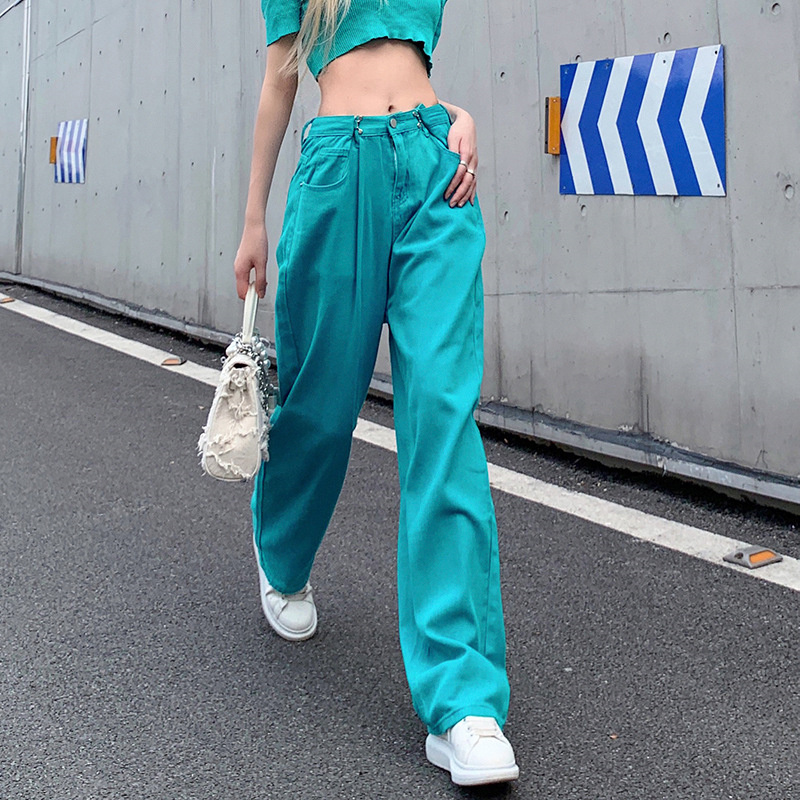 There is no doubt that choosing the right choice of tops can make all the difference when it comes to styling jeans for the hot summer months.
To create stylish and comfortable summer ensembles, here are some suggestions for pairing jeans for women with summer tops that will make you look and feel great.
Go with Flowy Blouses
Flowy blouses are perfect for creating an effortless and elegant summer look. Opt for lightweight materials like chiffon or silk that allow air to circulate. Look for tops with flutter sleeves or a relaxed fit for added breathability and comfort.
These fabrics are not only comfortable, but they also move with you, creating a beautiful silhouette with every step. Additionally, flowy blouses can be easily dressed up or down, making them the perfect choice for a stylish combination of sophistication and casual ease.
Go with Tank Tops
Tank tops are a staple for summer and go well with jeans. Choose tank tops in breathable fabrics like cotton or linen. Look for styles with wider shoulder straps or racerback designs to allow for better ventilation.
As opposed to traditional blouses and t-shirts, tank tops offer an airy and comfortable alternative. They're usually made from lightweight fabrics that are better suited to warm weather, and the open-back design helps to keep you cool.
You can experiment with different necklines, such as scoop neck or v-neck, to add visual interest to your outfit.
Go with Button-Down Shirts
Button-down shirts are versatile and can be dressed up or down depending on the occasion. Opt for lightweight cotton or linen shirts that offer breathability.
Cotton and linen are lightweight, airy fabrics that work well in the heat because they don't trap heat like heavier fabrics. They also look more tailored and polished than t-shirts, making them more appropriate for dressier occasions.
Consider tying a knot at the front or leaving a few buttons undone for a relaxed and casual look. Roll up the sleeves for added comfort and to showcase your jeans.
Go with Peasant Tops
Peasant tops have a bohemian and romantic feel, perfect for summer styling. Look for tops with loose, billowy sleeves and an elasticized or smocked neckline. Choose lightweight fabrics with delicate prints or embroidery.
The lightweight fabrics allow for breathability and comfort. And the loose, billowy sleeves and delicate prints or embroidery add a romantic and whimsical touch, making peasant tops ideal for summer styling.
With a pair of women jeans and a top, you'll have a feminine and laid-back outfit that captures the essence of summer at its best.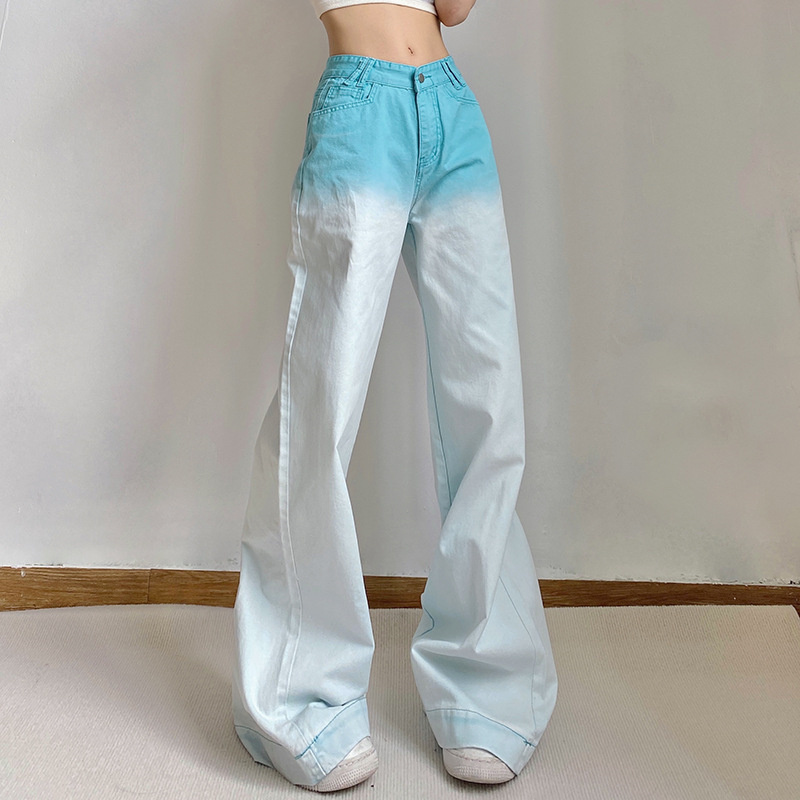 Go with Halter Tops
Halter tops are a stylish choice for hot summer days. This kind of top provides an open back and exposes your shoulders, allowing for better airflow, so they provide a lot of breathabilities and are very comfortable to wear in hot weather.
They also show off the curves of the body, making them great for any body type. Look for halter tops in lightweight fabrics like cotton or modal for airy and lightweight purposes.
You may also consider styles with vibrant prints or eye-catching details like ruffles or ties for a playful and trendy summer look.
Go with Off-the-Shoulder Denim Tops
The denim-on-denim look is a great way to make a bold fashion statement. The combination of the two fabrics creates an interesting visual contrast that draws the eye and makes the outfit look more interesting.
Lightweight denim fabrics also provide breathability, which is great for hot summer days. Adding a tank or camisole underneath the denim top creates a layered effect and adds another dimension to the outfit.
Accessorizing for Summer Vibes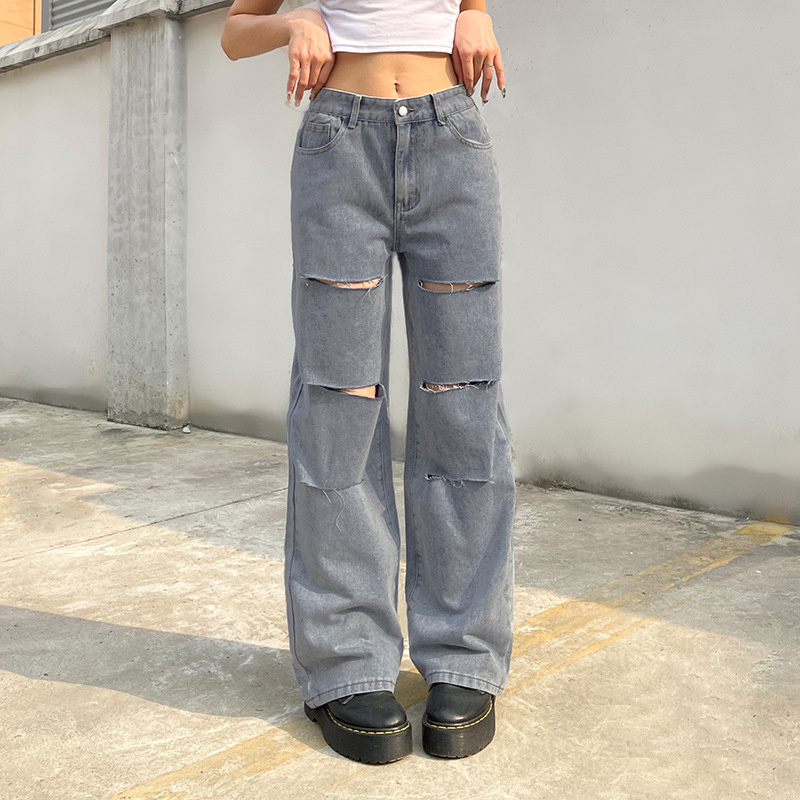 By accessorizing your jeans with summer-themed elements like straw hats, colorful scarves, woven belts, comfortable footwear, statement jewelry, and lightweight bags, you can elevate your summer outfit and embrace the season's vibe.
Mix and match these accessories to create your own unique and stylish combinations that perfectly complement your jeans and enhance your overall summer ensemble.
Colorful scarves can instantly elevate your jeans outfit and bring a vibrant summer touch. Opt for lightweight scarves in bright, tropical prints or bold solid colors. Tie the scarf around your waist as a belt for a pop of color for a playful and stylish accent.
Add a touch of texture and bohemian charm to your denim jeans for women by accessorizing them with a woven belt. Choose belts made from natural fibers like jute or woven cotton.
Opt for neutral tones or vibrant colors that complement your jeans. Cinch your waist with a woven belt when wearing a flowy blouse or tunic to create a flattering silhouette and add a summery element to your outfit.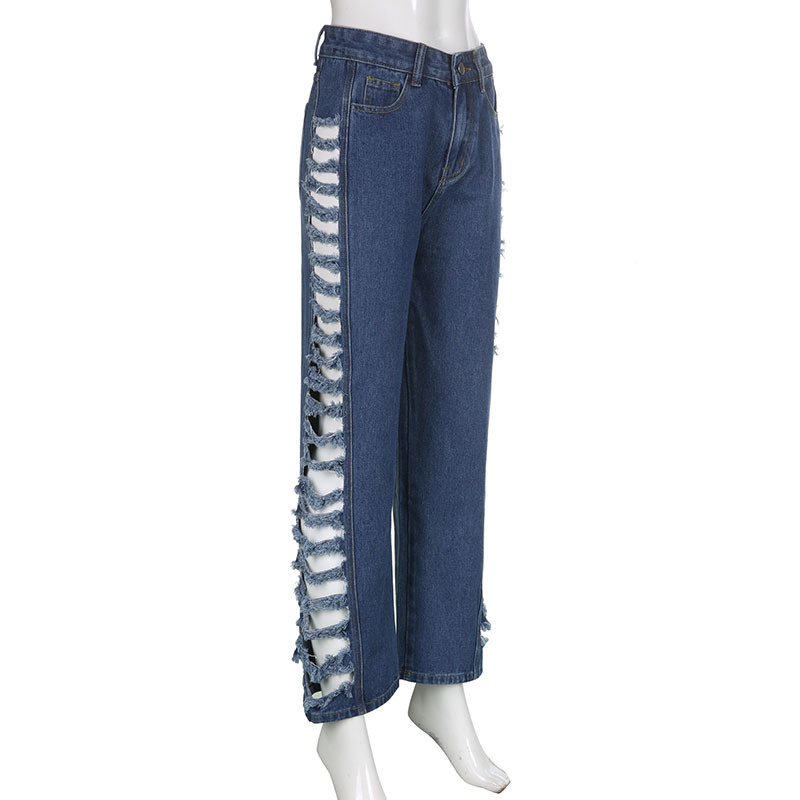 When it comes to footwear, sandals are a go-to choice for summer. Opt for flat or low-heeled sandals in materials like leather or canvas.
Strappy gladiator sandals or simple slide sandals can effortlessly complement your jeans. Choose colors that coordinate with your outfits, such as earthy tones, metallics, or bright hues. Sandals not only keep your feet cool but also provide a laid-back and relaxed vibe.
Espadrilles typically feature a canvas or woven upper and a jute sole. Pair your jeans with espadrille flats or wedges to add a touch of casual elegance to your outfit.
Opt for neutral colors or playful patterns to suit your style. Espadrilles are perfect for both casual outings and more dressed-up occasions.
This summer, you can easily complement jeans with a pair of canvas sneakers that can be effortlessly worn with your casual clothes.
Look for low-top or slip-on sneakers in light colors or fun prints. Pair them with cuffed or rolled-up jeans for a relaxed and sporty look. Canvas sneakers provide both comfort and style, making them a practical choice for all-day wear.
Complete your summer ensemble with a lightweight and stylish bag. Opt for crossbody bags, straw or rattan totes, or canvas backpacks.
Choose colors and textures that complement your outfit and the summer season. These lightweight bags not only carry your essentials but also add a fashionable and practical element to your overall look.
Opt for straw hats, such as wide-brimmed hats or floppy sun hats made from natural straw or raffia materials.
These hats not only provide sun protection but also add a touch of effortless style to your outfit. You could consider pairing them with jeans and a lightweight blouse or a breezy tank top for a chic and sun-ready look.
Bottom Line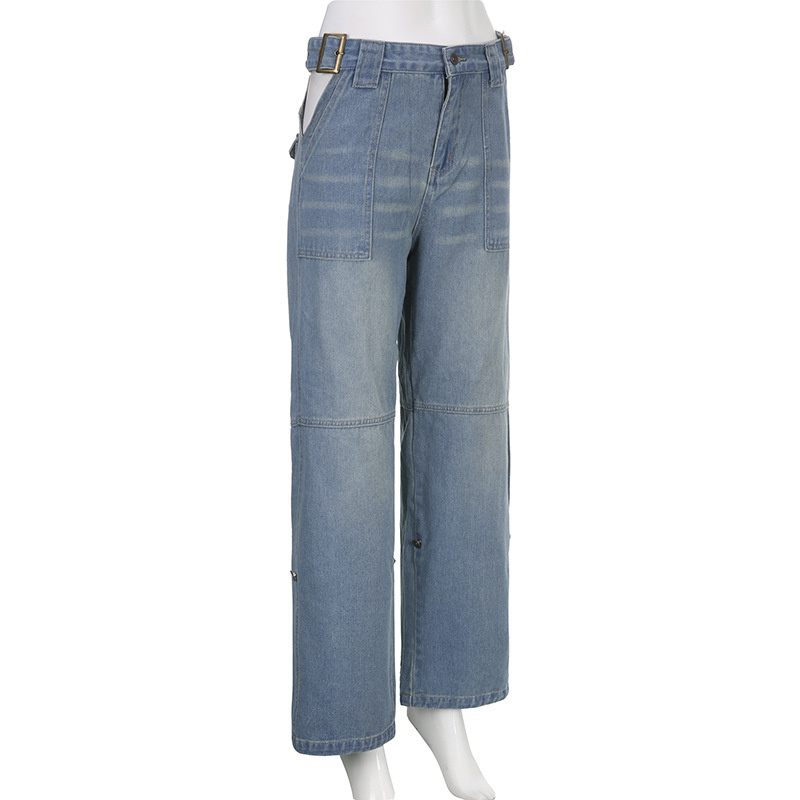 As the sun sets on our summer styling guide for your best jeans for women, we hope you feel inspired and empowered to conquer the heat while staying true to your fashion sensibilities.
Remember, the key lies in selecting the right fabrics, experimenting with various lengths and cuts, and embracing the art of accessorizing. Let your imagination run wild as you curate outfits that speak to your personality, making every summer day a fashion adventure.
So go forth, seize the season, and let your jeans become the canvas upon which you paint your vibrant summer story. Embrace the heat, embrace your style, and let your inner fashionista shine, because summer is not just a season—it's a state of mind.