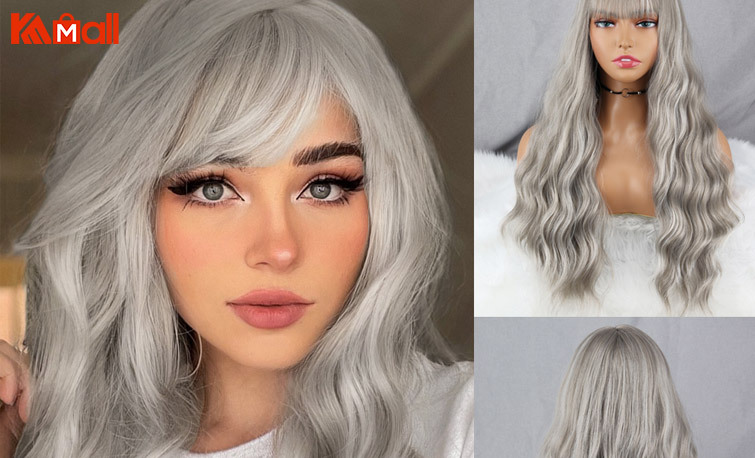 Have you ever felt like a superstar after putting on a brand-new lace wig, only to be disappointed a few weeks later when it started to lose its luster?
Fear not! The secret to keeping your hair wigs looking like a million bucks is simple: proper maintenance! But don't worry, this isn't your grandma's haircare routine - we're going to have some fun with this.
In this blog post, we'll explore the exciting world of wig maintenance and show you how to keep your wig looking fabulous for longer. Get ready to unleash your inner diva and let's dive in!
Why Proper Wig Care Matters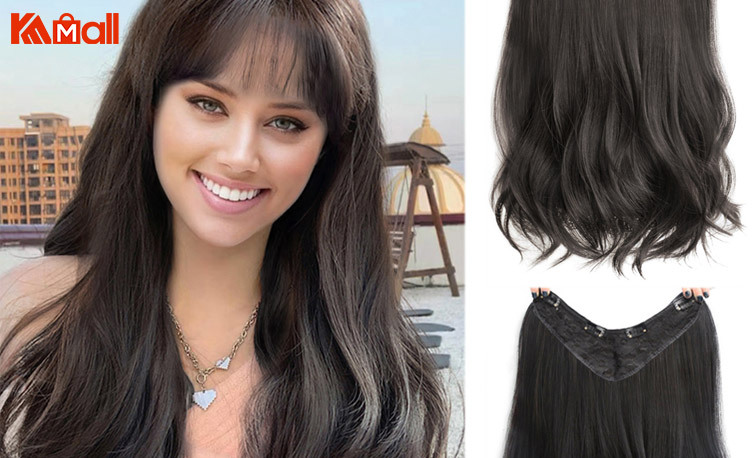 Wigs can be made from natural or synthetic materials, but both require regular upkeep to keep them in great shape and last longer.
Proper maintenance and care are crucial to make sure they last, look their best and keep their quality. You can get a lot of problems with your wig if you don't keep it in good shape, including tangling, shedding, dullness, and unkemptness.
Proper maintenance and care for hair wigs, whether they are lace front wigs or headband wigs, are important for the following reasons:
Longevity:

You can prolong your wig's lifespan by performing regular maintenance. Wigs are an investment, so taking care of them can help you maximize your investment. Proper maintenance can prevent damage like tangling or shedding that can shorten your wig's lifespan.
Appearance:

If your wig is tangled, dull, or has loose hair, people will know you're wearing a hairpiece. Proper care and maintenance will help your wig stay in great condition for longer.
Hygiene:

As with natural hair, wigs can harbor dirt, oil, and sweat, just like your own. Cleaning regularly can stop a buildup of bacteria and keep your wig looking and feeling great. For people with medical conditions or hair loss, proper hygiene is especially important.

Comfort:

When your wig is well maintained, you'll feel more comfortable wearing it. Tangles, knots, and shedding can be itchy and uncomfortable, causing irritation to your scalp. Proper maintenance prevents these issues and ensures your wig always feels natural and comfortable.
What Are Tips For Wig Care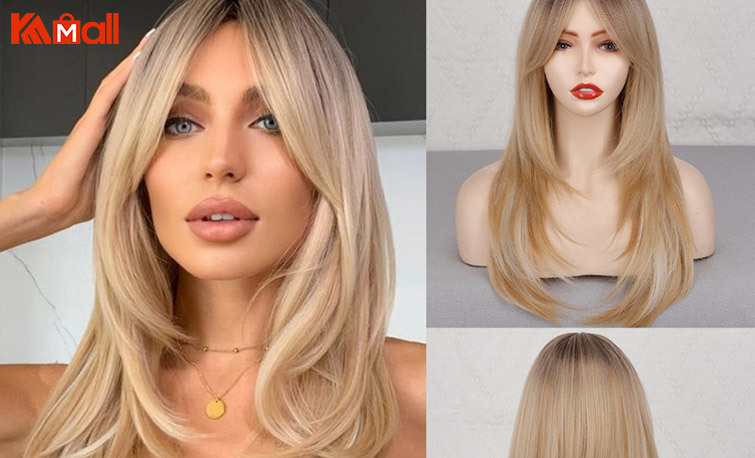 It is often said that a woman's hair is her 'glory', and that is why we pay so much attention to its appearance. In the past, people would sit in a hair salon for hours on end doing their hair. But times have changed.
Nowadays, women have become more interested in having lace wigs with the aim to obtain that versatile look they are looking for.
Here we are going to look at some of the easy tips we recommend so that you can take good care of your human hair wig and make it last for as long as possible.
1. Have alternative wigs
If you wear your wig every day for a long period of time, it will wear out sooner rather than later.
In particular, this is of special importance to the wearer of human hair wigs, who is wearing one every day. This is because, in comparison to synthetic wigs, these wigs are more fragile. After all, they are made out of more natural materials.
The threads in your human hair wig will wear out if you wear it too often, and too much exposure to the weather will affect its color, as well as the overall appearance of the wig when you wear it every day.
It is very important that you invest your money and buy at least two extra human hair wigs if you are a regular wearer of wigs. Ensure that you rotate the wigs once or twice each month.
2. Use wide-tooth comb
If you are going to wear your wig again, spray it with water and comb it afterward. The first thing you should do when you are brushing your hair is to use a wide-tooth comb!
The best way to comb your hair is to do it from the bottom up, just like with your natural hair. Make sure that you comb small sections of hair at a time until you have combed out the entire length of hair.
You should keep in mind that the hair wigs will be damaged if small combs or brushes are used while tangled. More importantly, please make sure that you do not use any oil when you are doing this! This has the effect of weighing down the hair and causing tangles in the hair.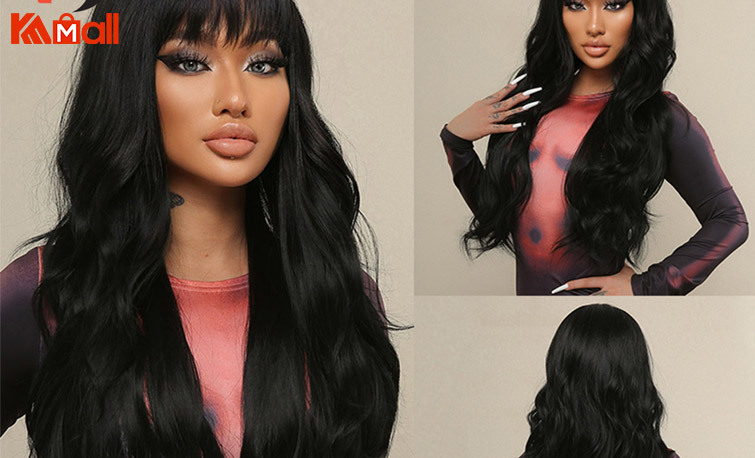 3. Use wig stand
The best way to prevent your wig from tangling after use is to hang it up on a wig stand.
A part of caring for your hair wig is making sure that it is stored properly. As part of maintaining your wig, you also need to take care of how you store it when you are not wearing it, in addition to how you shampoo, condition, or style it.
Your wig must be stored away from any type of heat so that it does not damage it. Also, you should not keep your wig in a place where it is wet or moist. Otherwise, you are shortening its lifespan and you will have wig problems in the future.
4. Avoid daily washes
A hair wig that is frequently washed can reduce its lifespan and cause the wig to be damaged over time. It is recommended that you shampoo your wigs twice a year in order to maintain their health.
On the other hand, every time you want to wash your wig, you just need to use lukewarm water to wash your wig, then apply conditioner, and then rinse it off with cool water.
Whenever you are washing your wig, you need to be careful with gentle motions and not to damage it in any way. Additionally, when it comes to human hair wigs, you should not wash them in hot water since hot water can damage the hair.
In the event of washing deep wave lace front wig, there is a possibility that the weave could be damaged by hot water. As an alternative to hot water when you are shampooing your hair, lukewarm water can be used instead.
What Are Cautions In Using Hair Products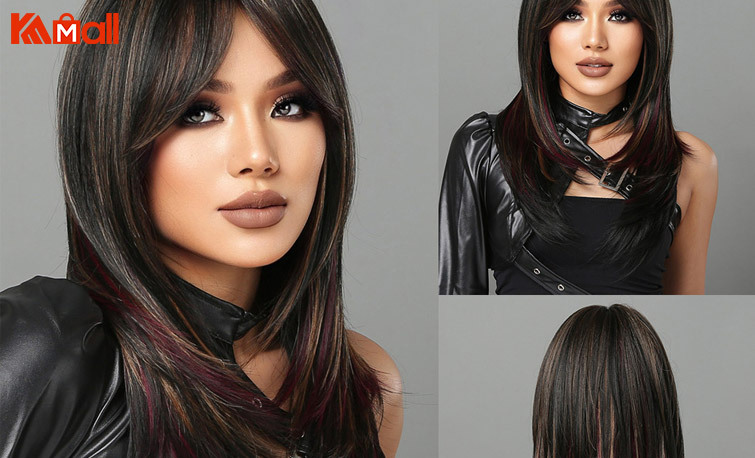 Your hair wigs can look better and have a better texture by using some hair products. There are a few things that should be kept in mind when using them since they can damage your wig if not used correctly.
1. Use conditioner & serum separately
It is recommended to moisturize your hair two to three times a week, or whenever you want to wear your wig. For curly or wavy hair, a leave-in conditioner can be used on your hair wigs to keep them looking smooth.
On the other hand, for straight and bouncy hair wigs, using the serum on your wig will give it a much more bouncy and straight appearance.
Always with the appropriate amount of moisturizer, gently massage the strands of your wig from side to side in a smooth, even, and thorough motion. Your hair will definitely look shiny and untangled while retaining your curls or waves look in place.
2. Avoid poor-quality products
Rather than using cheap products, it would be best if you used good quality, organic products.
As a responsible buyer, you take pride in buying the best hair wig for yourself. What is the point of cutting budgets when it comes to buying products that will wash your hair wigs? The best way to clean your hair wig would be to use a high-quality shampoo and conditioner.
There are different types of shampoo and conditioner that work differently for different kinds of hair wigs. If you want to know what the best products to use to wash your wig are, then you can get in touch with a professional hairstylist.
It is a good idea to buy shampoos and conditioners designed specifically for different hair wigs, such as human hair wigs or synthetic wigs because they have a better chance of keeping your wig in good condition.
3. Do not overheat wigs
During the process of styling your hair wigs, many people tend to overlook the fact that overheating their wigs may be one of the biggest mistakes that they make. This is something that should be avoided at all costs.
If you keep styling or heating your hair wig every single day, particularly when it comes to human hair wigs, it will not be able to last long. Nonetheless, if you must, it is highly recommended that you use heat-protecting products in advance.
Also, be sure that your hair dryer, hair curler, or even your straightening tool is set to a low heat setting when you are using them.
If you are going to use these hairstylers on a wig, keep them as far away as possible from their hair roots. You will be able to achieve the best results with your hair wig if you opt for a heat-free or cold styling option.
Parting Words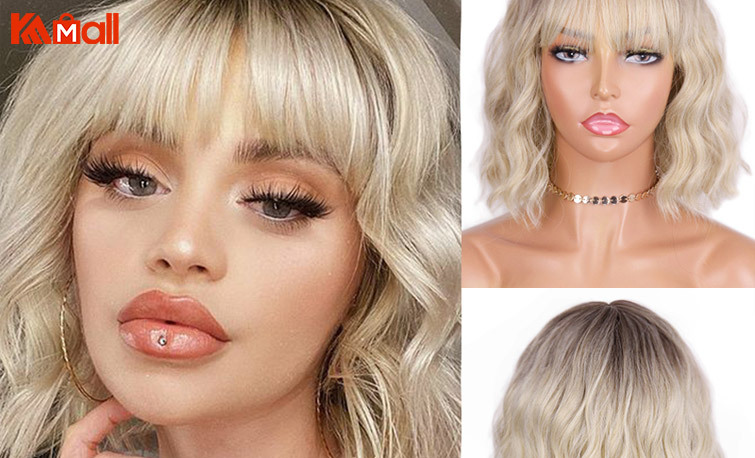 And there you have it! You're now equipped with all the tips and tricks you need to keep your hair wigs looking fresh, fabulous, and oh-so-fierce. With a little love and attention, your wigs, even if it is short lace front wigs, can last for months or even years, so you can keep shining your look for longer.
Whether you're a seasoned wig-wearer or a newbie to the game, we hope this blog post has inspired you to take your wig maintenance routine to the next level.
Remember, you're not just maintaining a wig - you're maintaining a piece of yourself that you choose to share with the world. So go ahead, put on your favorite wig, and own your look with confidence!