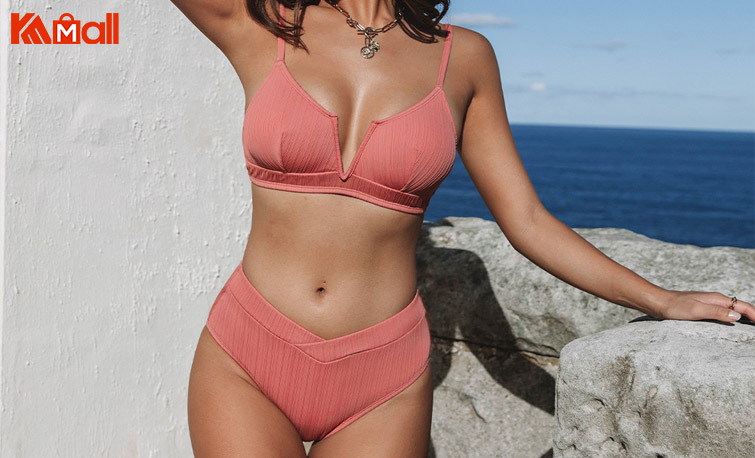 The summer is just around the corner, and many of us are gearing up to spend a lot of time at the beach, pool, or lake in the coming months. During these activities, it is important that we have a sexy swimsuit on hand as it is an essential item.
From handwashing to using the washing machine, we are going to talk about everything that should and shouldn't be done when washing swimsuits in this blog post.
It does not matter if you are a regular swimmer or if you just enjoy the occasional dip in the pool, following these tips will extend the life of your swimsuits and maintain their appearance for as long as possible.
Should You Wash Your Swimsuit
"Yes, we should!".
With all the splashing and soaking that happens during the summer, to keep our swimwear looking great for years to come, we need to know how to properly care for it.
A swimsuit is almost always comprised of spandex, a synthetic material that stretches out and can break down when exposed to sweat and body oils. As a result, it is essential to remove these contaminants from a swimsuit as soon as possible to keep its shape and help a swimsuit last a long time.
In addition to causing strong elasticity changes in sexy women's swimwear, chlorine in swimming pools and hot tubs can also cause them to lose their color, as well.
Swimming suits made out of white fibers are particularly vulnerable to chlorine since chlorine strips away the white fibers that surround the yellow fiber core within the synthetic fibers, causing the swimsuit to turn yellow.
Therefore, after the swimsuit has been used, make sure you thoroughly rinse it in clear water to remove all traces of dirt and debris.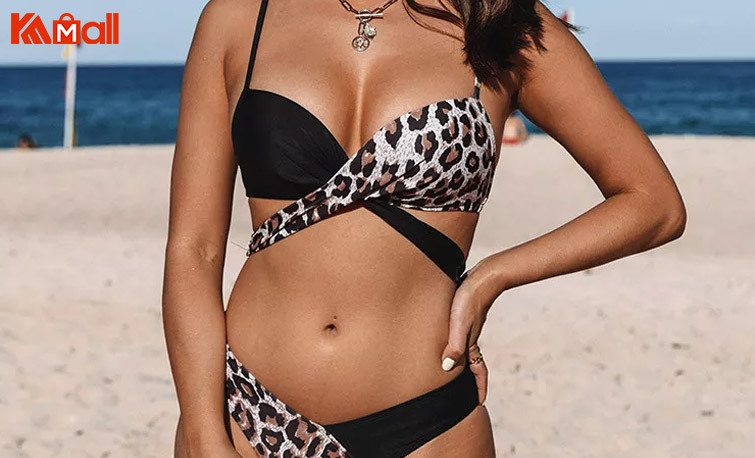 The General Rules For Cleaning Swimwear
A washing machine is a great option, but we would like to point out that there are better ways of washing a bathing suit than putting it in the machine.
It is possible to wash a bathing suit in a washing machine, but only if the suit is indicated that it can be washed in the machine, as many bathing suits are not suitable for machine washing.
A washing machine needs to be used according to the instructions provided by the manufacturer. According to the instructions, if you want to reduce the amount of agitation in your machine, use the gentle setting.
It is possible to stretch the spandex or lycra material in a suit if there is too much agitation, which can affect the way the suit fits. Another thing is by using a mild detergent, additional wear can be minimized.
Thus, it is advisable to read the washing instructions beforehand, especially if you are wearing plus-size swimsuits. Whether you are wearing a plus size sexy swimwear or not, you don't want your extra size bikini to be saggy before showing it off.
Even though some suits can be washed in the washing machine, it is generally better if you wash them by hand because most suits will last longer.
In addition, hand washing can help you make sure that your bathing suit will remain in pristine condition for a longer time, ensuring that your bathing suit will give you the most enjoyment.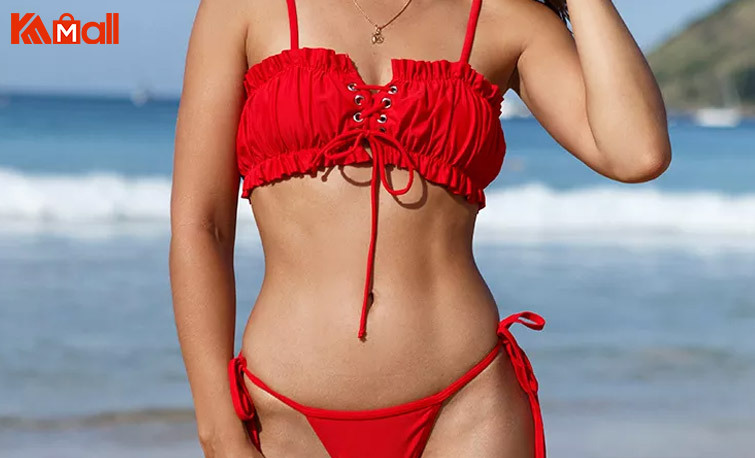 Hand Wash Swimsuit
What You Need

Basin / Sink

To fill the tape water

Detergent

Gentle / Mild liquid

No bleaches or disinfectants

Washing Methods

Hand wash

No washing machine

Special Treatments

Air dry without direct sunlight

No machine dry or iron dry
1. Rinse your bathing suit
The first thing you should do after wearing your swimsuit is to wash it immediately with cool tap water before putting it away.
If you have the time, then it would be a good idea to soak the suit in cool water for 30 minutes so that the fabric can be pampered.
In the process of soaking, they are removing the majority of chemicals, salt, sand, cream residues, and body oils that are causing the fabrics to get harmed.
2. Second wash with detergent
There are some chlorine and salt that can be removed by plain water, but there are others that cannot. Add one teaspoon or less of a mild liquid laundry detergent to a sink full of cool water and fill it with just enough water to cover the sink.
If you are in a hurry and need a quick wash for your women's sexy swimwear, you can use just a dab of shampoo, but avoid any combination products that contain conditioners.
3. Soak the swimsuit
Soak your swimsuit in this solution by turning it inside out and keep it in the tub for at least ten minutes. I recommend swishing in the tub for several minutes and then rinsing thoroughly afterward.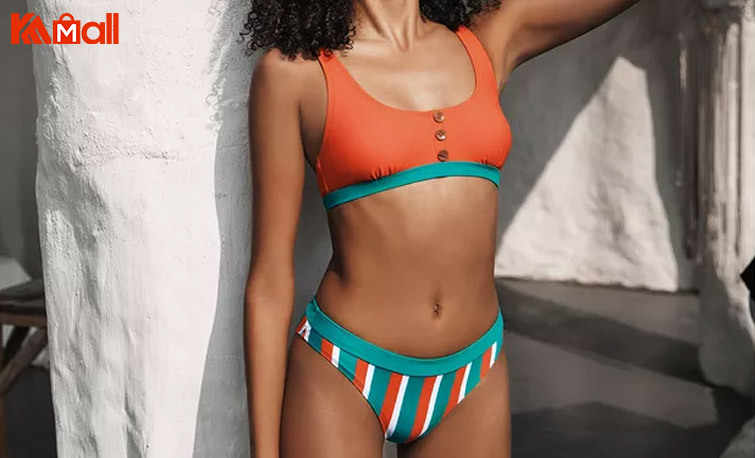 4. Squeeze the water out
Once you are done washing, remove it from the water, and gently squeeze out as much water as possible. Take care not to wring out the swimsuit, as too much wrings will result in damage to it.
5. Dry the swimwear
Please make sure that your swimsuit is properly hung up and that there are no creases on it. Ensure that the clothes are properly ventilated and kept out of direct sunlight till they are dry.
Importantly, you should be aware that UV rays can both fade and break down the fibers in your swimsuit as a result of the sun.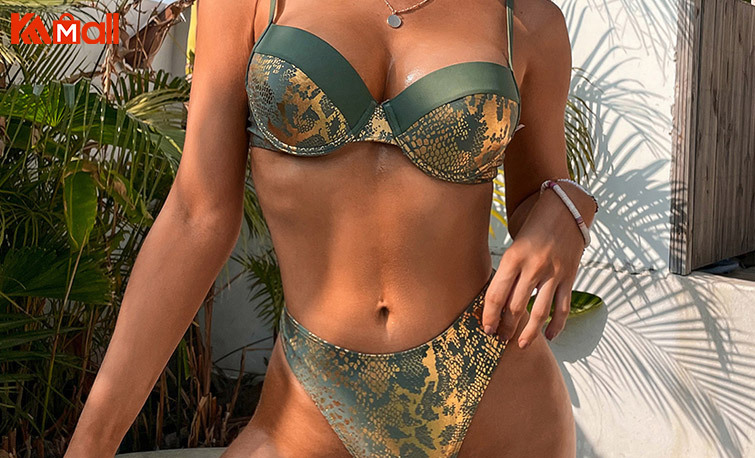 Get Rid Of The Stains
Stains can be removed in a variety of ways depending on the staining agent that is present, but no matter what method you use, pretreating the stain by first applying toothpaste paste along with three or four teaspoons of baking soda will make the cleaning process more effective.
Make sure the toothpaste has had a chance to fully dry before you begin washing the swimsuit under the water.
The majority of stains can be removed quite easily, but sunscreen lotions can be so stubborn that they cannot be removed at all. A bleach based on oxygen may be needed in this case, mixed with cool water and mixed with a liquid detergent.
If the stain continues to persist, soak the sexy swimwear for women in water for at least six hours and repeat the process if there is no improvement. Make sure you use only oxygen-based bleach products when using this method.
It is necessary to keep in mind that the use of chlorine bleach on a swimming piece should never be recommended.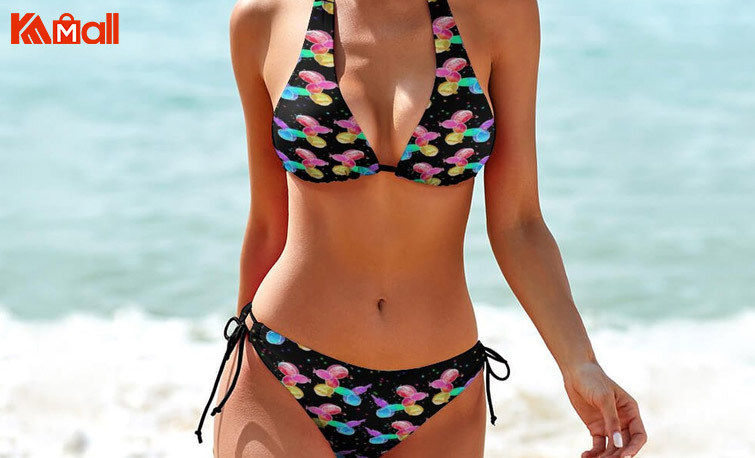 Fix Up Swimsuit
An expensive bathing suit shouldn't be thrown out just because it has a broken strap or a small hole in it. No matter what the situation may be, there will always be a way you can easily solve it.
The best way to fix any small snags or rips in the fabric is to hand-sew them with a needle and polyester thread. By tying a knot in the middle of the loop of the snag, you can be able to easily fix a snag.
Taking a needle with the same color thread, thread it through the loop of the snag, and then knot it around the loop so that it will be tethered to the snag. To get the thread through the snag, put the needle into the base of the snag and pull the thread through to the other end.
There may be times when a bathing suit needs to be repaired or altered, so you may want to take it to a professional tailor for assistance. There is a good chance that they will be more adept at sewing stubborn spandex or Lycra than you will be.
If you are wearing your swimsuit around the pool or grounds, avoid sitting on or brushing up against any surfaces that may be abrasive, such as concrete and cement along the pool walls and grounds. There is a possibility that your swimwear may become damaged as a result of pilling and holes caused by this.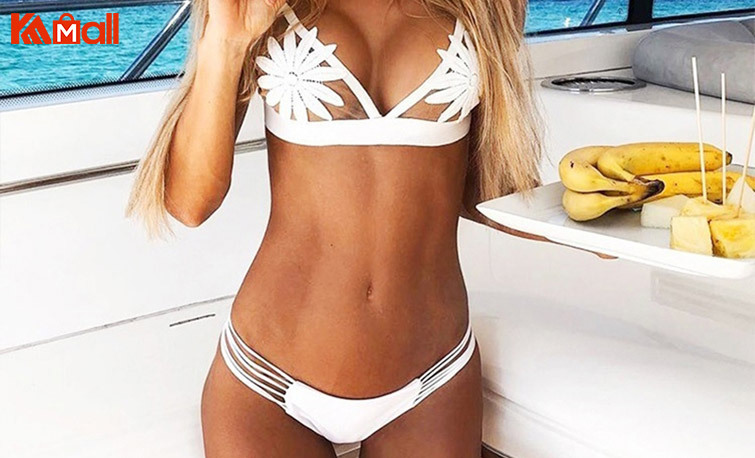 Final Word
it's all about treating your swimsuits with the love and care they deserve. With the right techniques and a little TLC, you can keep your sport bikini swimwear looking like new, ready for all your aquatic adventures.
So why not take a dive into the world of swimsuit care and discover the best way to keep your swimwear shining like a starfish? Whether you prefer hand washing, machine washing, or something in between, the ultimate goal is to keep your swimsuits looking their best for years to come.
So make a splash, soak up the sun, and always keep your swimsuits in top shape. Happy swimming!