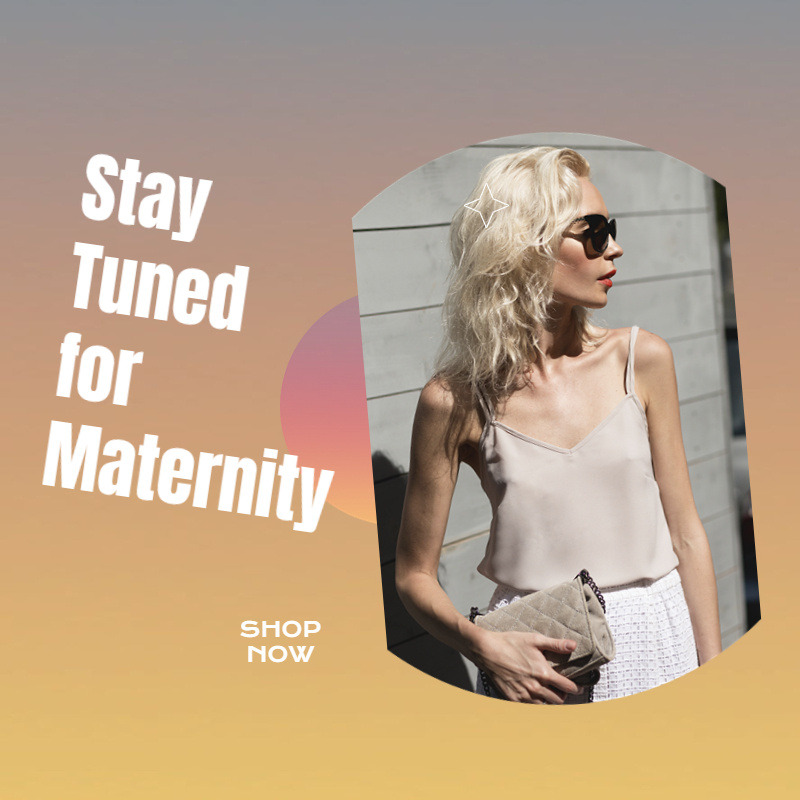 Congratulations on your pregnancy! Whether you're a first-time mom or a seasoned pro, one thing is for sure - finding comfortable and stylish clothing during pregnancy can be a challenge.
But fear not, because we're here to help! In this blog, we'll be discussing one of the most versatile and comfortable clothing items for pregnant women: sexy tank tops.
Not only are tank tops perfect for staying cool during the hot summer months, but they can also be dressed up or down for any occasion. So let's dive in and explore the wonderful world of tank tops for pregnant women!
During Pregnancy, Why Wear Tank Tops?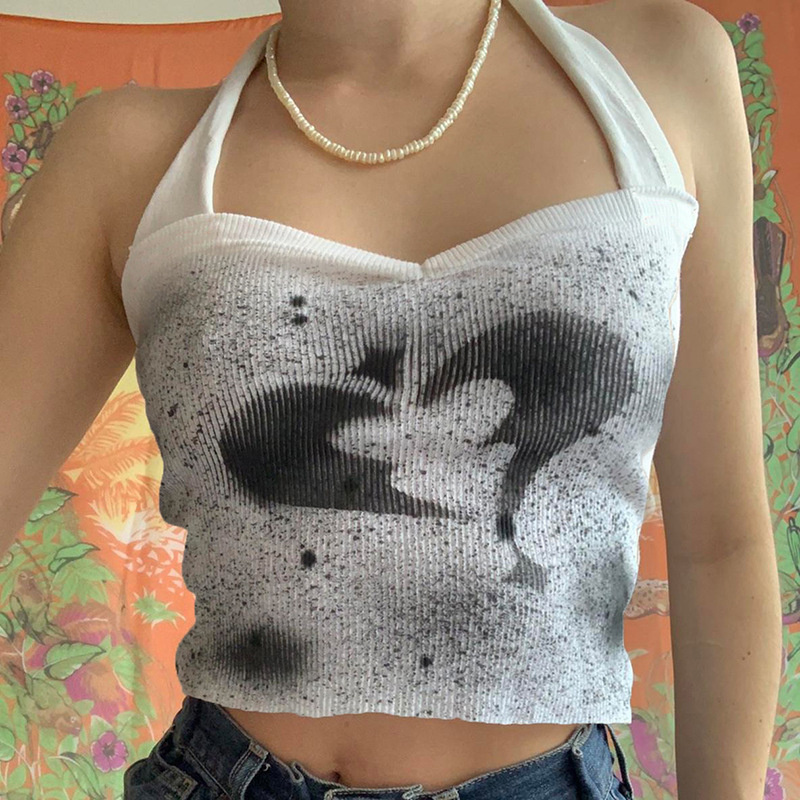 Tank tops can be an excellent clothing option for pregnant women, offering numerous benefits to make the pregnancy journey more comfortable and enjoyable.
Made of lightweight, breathable fabrics such as cotton, they allow air to flow freely around the body, preventing overheating and ensuring that the wearer stays cool during the hot summer months.
The stretchy fabric of tank tops makes them an ideal choice for accommodating the growing belly, ensuring that they fit comfortably at all stages of pregnancy.
Additionally, tank tops are also versatile, making them a good choice for pregnancy wardrobes for a variety of reasons.
It is a perfect clothing item to wear on a variety of occasions because you can dress them up or down easily by pairing them with other clothing or accessories.
For example, tank tops can make a stylish outfit for a night out. Alternatively, when worn with leggings and sneakers, they can provide a comfortable outfit for a casual day at home.
As well as being a wonderful option for pairing with other pieces of clothing, tank tops are also an excellent choice for layering.
It is possible to wear them under a jacket or a cardigan, for example, to keep warm and to create a different style. Having this feature makes sexy women's tank tops a staple in a pregnant woman's wardrobe throughout the year.
It is also important to note that tank tops are usually an affordable option, which is why they are perfect for pregnant women who do not wish to spend a lot of money on maternity clothes.
Considering the many advantages that tank tops provide, it's clear that they're a must-have for every pregnant woman's wardrobe, providing comfort, style, and practicality to make her pregnancy journey as pleasant and comfortable as possible.
Choosing the Right Size and Fit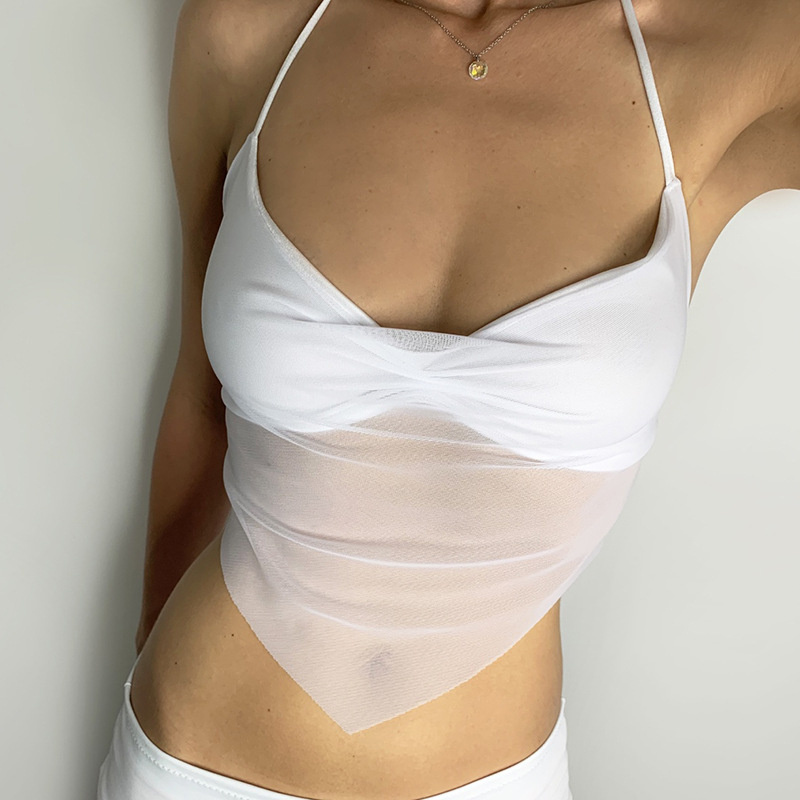 During pregnancy, these tips can help you find a comfortable and flattering tank top that will help you feel confident and stylish.
Consider your pre-pregnancy size
Your pre-pregnancy size can be a useful starting point when choosing a tank top during pregnancy. However, it's important to remember that every woman's body changes differently during pregnancy.
Some women may gain more weight and have a larger belly, while others may gain less and carry the baby higher or lower. So, if you find that your pre-pregnancy size is not fitting comfortably, try going up a size.
Look for stretchy fabrics
During pregnancy, a sexy tank top can be made of stretchy fabrics, such as cotton or spandex, because they can accommodate your growing belly and breasts as well as provide a good fit.
In addition, these fabrics tend to be breathable, helping you to stay cool and comfortable as the temperature rises.
If you are going to choose a tank top, you should think about how long the shirt will be. Tanks with longer lengths can provide more coverage and prevent the shirt from riding up as your belly grows, making them more comfortable as your belly grows.
You can also look for shirts that fall at or below your hips to layer on your tank top, ensuring that you are comfortable throughout your pregnancy.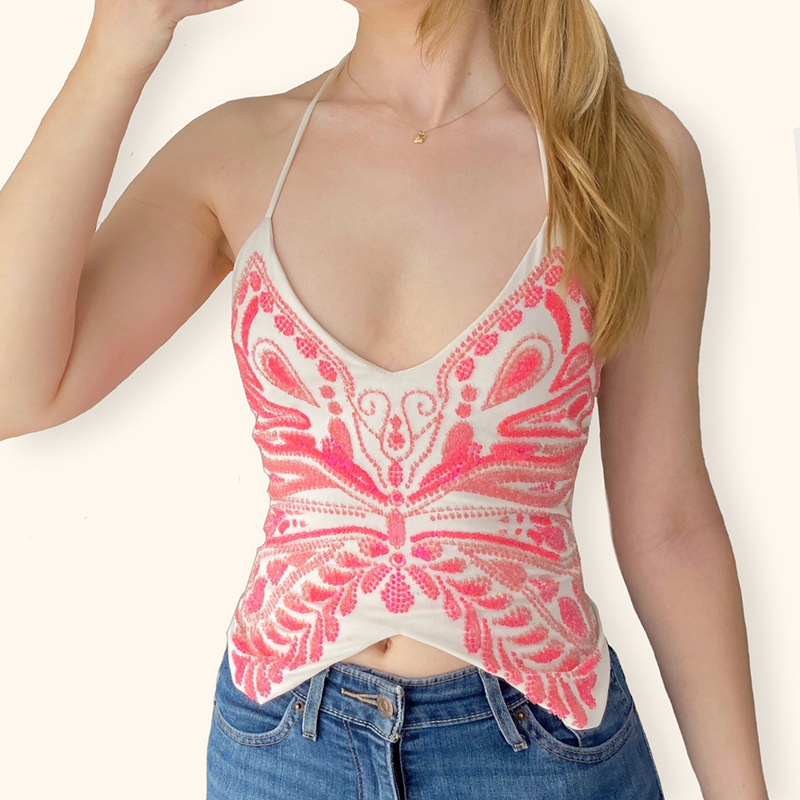 Check for adjustable straps
The straps on some tank tops can be adjusted, which can be helpful if you want to achieve a better fit or if you would like to accommodate changes in breast size over time.
In the latter stages of pregnancy, however, the breasts may become larger and require more support, which can be especially helpful during the latter stages of pregnancy.
If you are looking for a tank top that works best for you, you need to experiment with different styles. A looser, flowy fit may be preferable for some women, while a more fitted style may be their choice for others. It may also be a preference for some women to wear a top with a higher neckline or thicker straps for more coverage and support.
A good way to make sure that you find a tank top that fits your body and your personal style is to try on a few different styles.
A tank top can be worn as a layering piece as well, so when you are choosing a tank top, consider whether you would prefer one that is snug or one that will allow you to layer over other items.
There are several types of tank tops available. Fitted tank tops are excellent for layering, while looser styles may be more comfortable to wear alone.
Choosing a sexy women tank top that is of a thin fabric is important if you plan on layering it with other clothing items. This way, you won't overheat when wearing the tank top under your other clothing items.
Different Stages of Pregnancy: What Tank Top Styles are Best?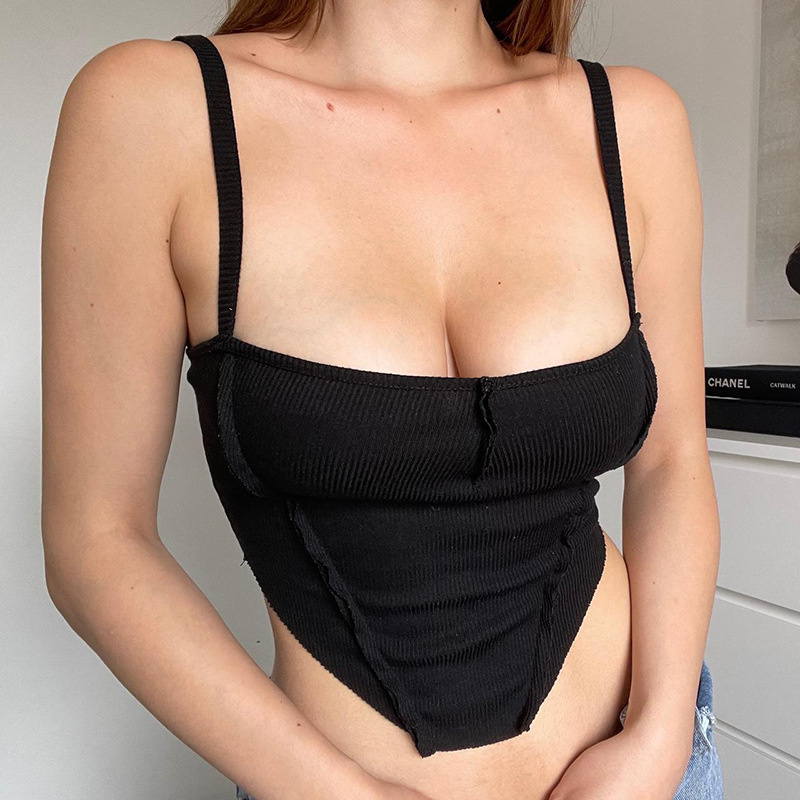 The best tank tops to wear are those which are made from fabrics that are breathable and stretchy, such as cotton and spandex.
As your body changes throughout the course of your pregnancy and the first few months after giving birth, these fabrics will provide you with comfort and flexibility.
Don't be afraid to try on different styles and silhouettes to find what is best for your body type and the way it changes with time.
First Trimester
It is likely that you won't notice a visible baby bump until your second trimester, but you may experience breast tenderness or swelling in the early stages of pregnancy. You should look for tank tops that have a looser fit so that they can accommodate any changes you may be experiencing in your breasts.
Flowy or A-line styles are also good options, as they are easy to wear and can be worn throughout your pregnancy, making them a great choice for pregnant women.
Make sure to avoid tops with narrow straps or rigid seams that may dig into your skin or put pressure on your breasts as they may dig into your skin.
Second Trimester
Your baby bump will likely expand as time goes on, so it might be wise to switch to tank tops with a more fitted silhouette that will show off your new shape a little better as your baby bump grows.
If you want a tank that will accommodate your growing belly, look for one that has ruching or side panels that can stretch as you grow.
A V-neck or scoop-neck style, on the other hand, can also be flattering on women because they tend to elongate their necks and draw the eye up.
For those who prefer a looser fit, you might want to consider a swing-style tank top that flares out from the bust in order to give your belly extra room to move around.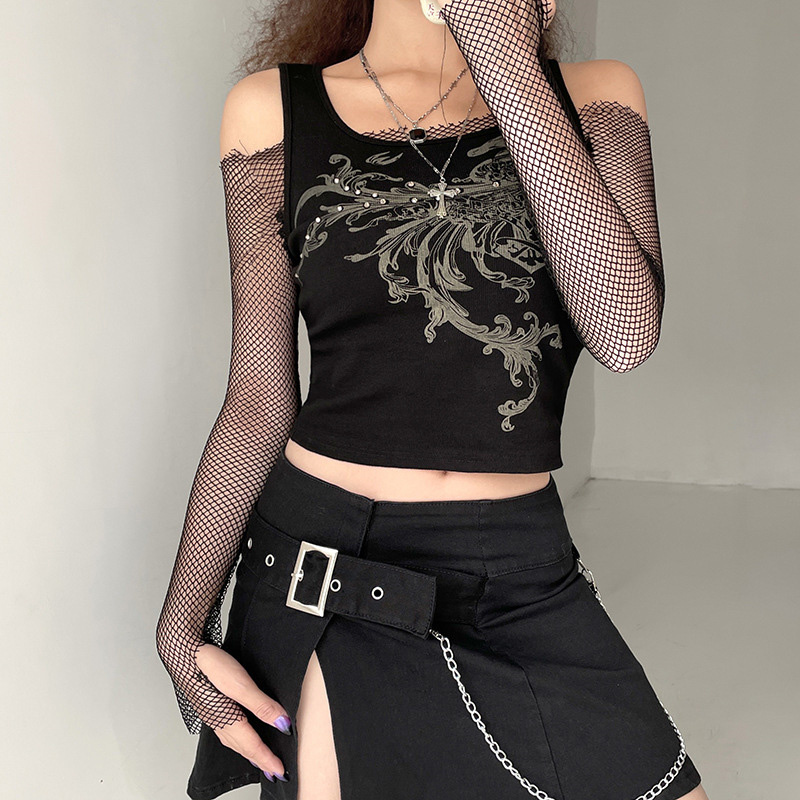 Third Trimester
As you continue to grow during your third trimester, you may discover that you need more support to accommodate your growing belly and breasts.
For added support, look for a built in bra tank top or adjustable straps that can be adjusted to fit your size. The shelf bra or molded cups on many maternity tanks can provide comfortable support without the need to wear an additional bra underneath the tank.
Also, if your belly continues to grow and you want to gain more coverage and comfort to your growing belly, you may want to consider longer tank tops. Choosing a top with a high-low hemline or a tank with a longer tunic style can be something you should consider.
Postpartum
There may still be occasions when you will want to wear tank tops after giving birth, as they are comfortable and also provide easy access to breastfeeding.
You should search for nursing tank tops that have discrete nursing clips or panels to make breastfeeding as easy as possible. If you have lingering baby weight, you may also want to consider choosing tank tops that have a looser fit to accommodate that.
There are a few different types of tanks available for you to choose from, such as a-line tanks or swing-style tanks, that can be worn casually or dressed up, depending on your needs.
Parting Word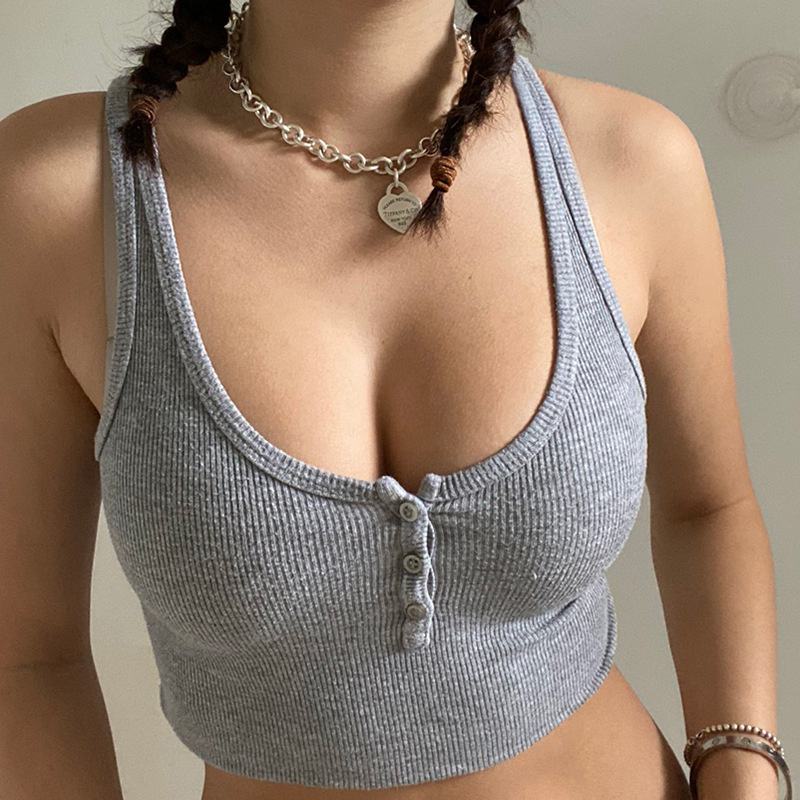 We hope that this blog post has provided you with some useful tips and inspiration for adding sexy tank tops for women to your pregnancy wardrobe that will help you look and feel your best.
As a pregnant woman, you should remember that you don't have to compromise style or comfort for your pregnancy - if you choose the right clothes and accessories, you can feel and look amazing throughout your pregnancy journey.
Let your tank tops do the talking and don't be afraid to move! Have fun and enjoy this special time in your life by rocking those tank tops!