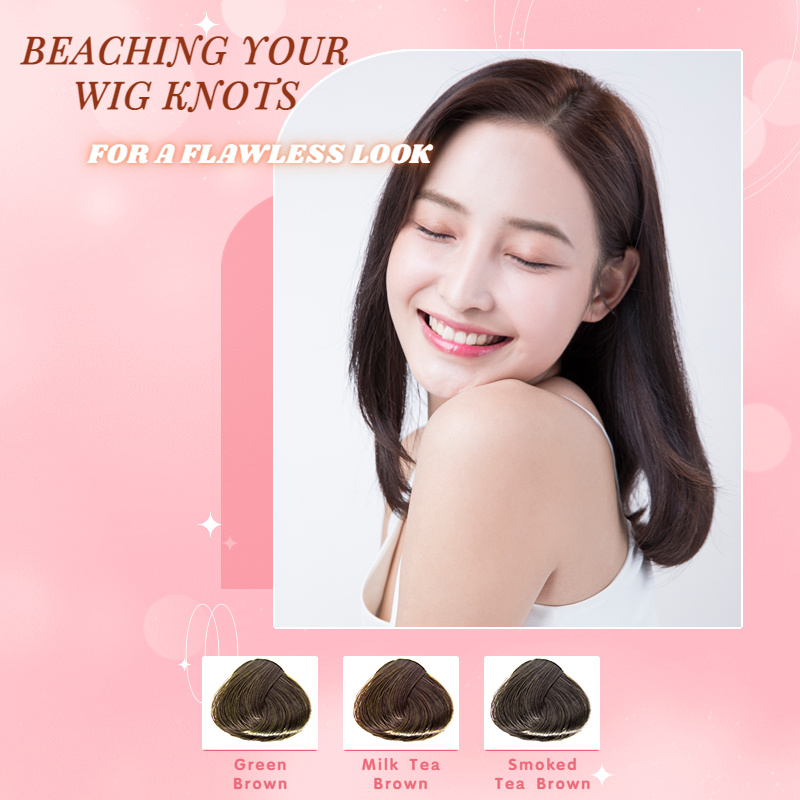 Are you tired of struggling to achieve a natural-looking finish when it comes to your hair wig, especially for the parting line for your hair wigs?
Look no further than the process of bleaching the knots. By bleaching the knots, you'll be able to create the illusion of hair growing directly from your scalp. This step is crucial to achieving a flawless and undetectable hairline.
In this blog, we'll provide you with a comprehensive guide to bleaching knots on a lace front wig, walking you through each step of the process, including what tools and products you'll need, and provide you with helpful tips and procedures along the way.
With our guidance, you'll be able to confidently and easily bleach knots on your hair wig, achieving a natural-looking finish that will have everyone wondering how you achieved such a seamless look. So get ready to dazzle with a flawless finish!
What are Wig Knots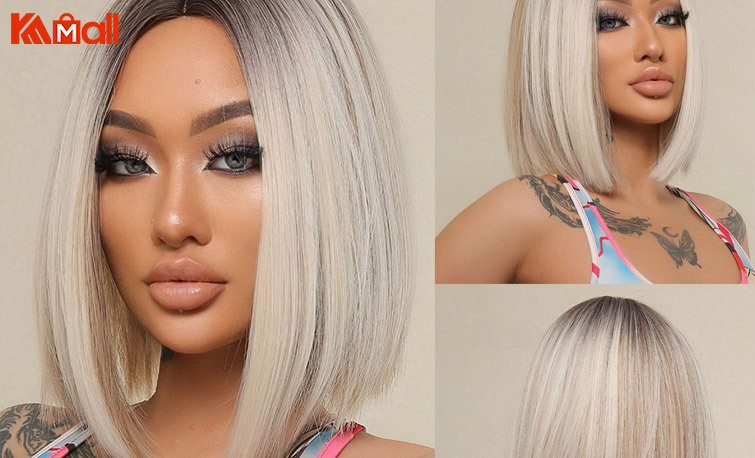 When each hair strand in a wig is tied to the lace cap of a wig, wig knots appear where the hair strands are woven together. Using these knots, the hair will be held securely to the lace, preventing hair fallout and excessive shedding from occurring.
There are two types of knots you may want to know about when it comes to wigs: single knots and double knots. Here we will take a closer look at both types of knots below in order to get a better understanding.
Single knots: One-strand knots are knots made up of only one strand of hair, making them the smallest knots you are able to make.
One of the best things about single knots is that they are barely noticeable, resulting in the appearance of a very natural-looking hairline and part on your wig. In addition, single knots also have the benefit of being easy and faster to bleach than knots with multiple knots.
Single knots have the disadvantage of being easy to shed when compared to double knots.
Double knots: A double knot is a knot made of at least two strands of hair and is usually made with more strands of hair. In comparison to single knots, they have a tendency to be more visible, and they require more effort in order to bleach than single knots.
However, because double knots are stronger than single knots, you can expect a wig with double knots to shed less as compared with a wig with single knots.
Please note: Frequently, wig makers design their wigs with single-knotted lace around the hairline and double-knotted lace for the rest of the lace. By doing this, you will be able to achieve a natural-looking result without causing too much shedding on your hair.
Why Do We Need to Bleach Knots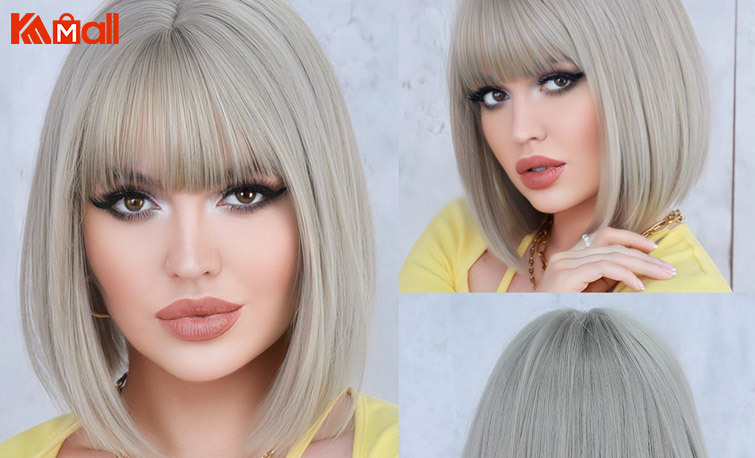 There is one of the best ways to make your lace wig look more natural is to bleach the knots. There are visible knots attached to lace wigs in order to keep the hair from falling out of them.
Especially on dark wigs, the knots are extremely noticeable when they are not bleached, so you are able to tell that the wig that you are wearing is not your own.
It is imperative that you bleach the knots of the wig to make it look more realistic. Having the knots bleached gives the natural scalp more visibility, and the knots on the lace wig can now be less noticeable, which gives more visibility to the natural scalp.
When it comes to concealing wig knots, some people use makeup and sprays. However, they don't work as well as bleach at hiding wig knots.
Take a Closer Look at the Toolkit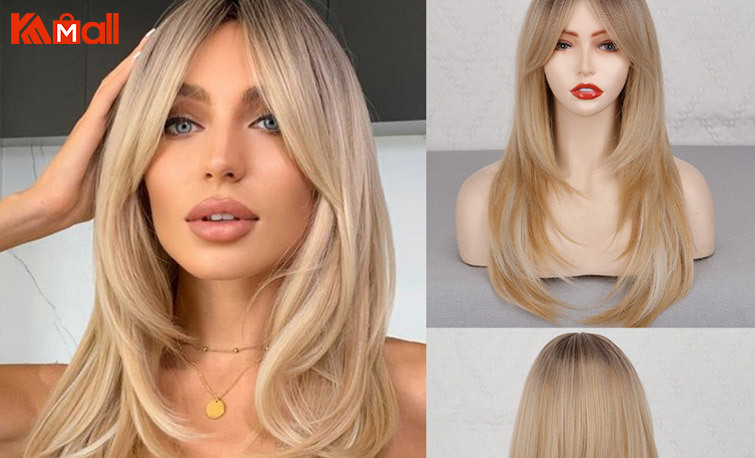 For knot bleaching to be able to take place, you will need all of the tools and products you need so you can get through the entire process effectively.
- Beaching powder with bleaching powder
- 20-30 volume cream developer
- Mixing bowl
- Brush (at least two)
- Aluminum foil
- Gloves
- Several pins/clips
- Mannequin Head
How to Beach Wig Knots Step by Step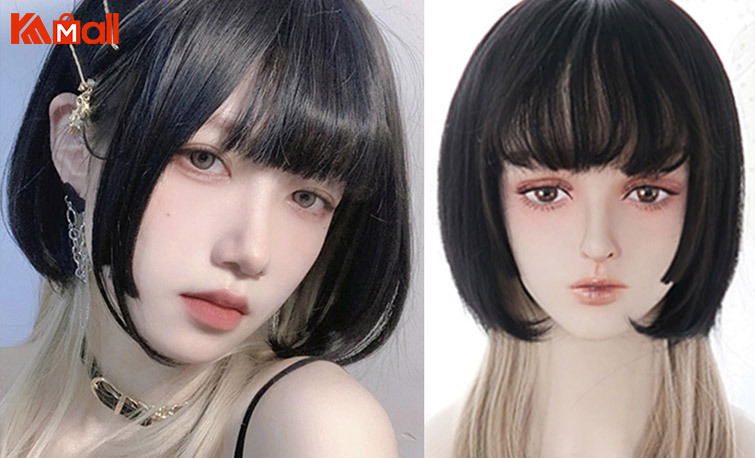 I believe now that you have all the products and tools you need, it is time to get down to the most exciting part, which is bleaching your knots as soon as possible.
Step I: Secure the Wig
Place the wig on top of the mannequin's head and adjust it to your liking.
You can lightly spray a little water on the wig to make it more manageable.
Using alligator clips, clip the baby hair away from the lace and brush the baby hair away from the lace.
Take the wig off the mannequin, flip it inside out, and then put it back on the mannequin.
Use the T Pins to hold the wig in place on the mannequin's head once the wig is mounted back on the head.
In case some of you do not have a mannequin head, can the beaching process still be started? The answer to this question is yes. There is no difference between the procedures for using a stand and those for using nothing.
It would be a good idea to place your lace frontal wig on a table or counter. Ensure that the lace is facing down when putting it on.
Make sure that the wig is dampened by spraying a little water on it to make it more manageable.
Ensure that you brush the baby hairs and flyaways to the back of the head, in order to avoid getting bleach on them accidentally.
It is a good idea to use alligator clips so that you can hold the hair out of the way when bleaching your knots.
You should be able to place your wig on top of the foil once you turn it upside down.
Sept II: Get the bleach mix ready
Wearing a pair of disposable gloves, mix the bleach and developer together in a bowl.
You must follow the instructions found on the product packaging to ensure that you are measuring the product correctly. The ratio between bleach and developer should, in general, be 1:1, which is one ounce of each.
As soon as the ingredients are mixed, the consistency should become thick and creamy. It is important to make sure that the mixture is not runny. If this is the case you are facing, the solution may seep through the lace and damage the roots of the plant.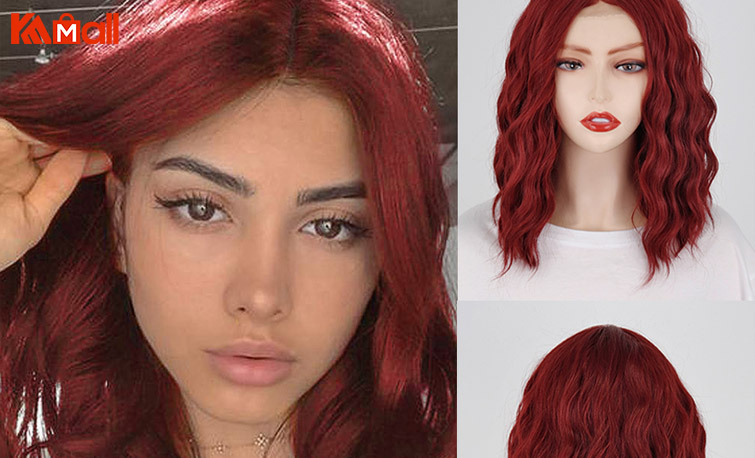 Step III: Apply the beach mix
With the tinting brush, gently dab the mixture into the lace using a light, sweeping motion whilst applying it to the lace. There will be a greater chance that the bleach will not penetrate the lace and cause the roots of the hair to be bleached.
A plastic spoon can serve the purpose of using a tinting brush if you are uncomfortable with using the brush. Ensure that you cover all of the lace and that you don't want to miss any knots when you're doing this!
You should cover the area with aluminum foil after the bleach is applied without allowing it to touch the bleach itself.
The knots should then be checked every 10 minutes after finishing the beaching mix is applied. It is best to flip the wig over carefully so that you are able to see if there are still any knots visible on the other side.
If there is any chance that the knots are still visible, the wig should then be placed back on the aluminum foil and allowed the bleach to process for another five to ten minutes till they all achieve the premium effect.
Please note: This process can take up to 30 minutes for the knots to be bleached in most cases.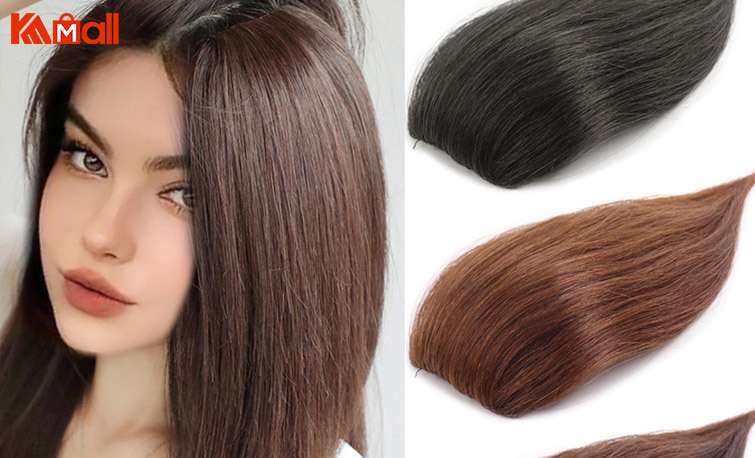 Step IV: Rinse and wash off the bleach
To ensure that as much bleach as possible is removed from the lace, make sure you rinse lace front wigs out thoroughly after every single knot is bleached properly.
Ensure that the wig is held upright and tilted to one side so that the bleach is allowed to fall into the sink with the rinse of tape water. In this way, the bleach will not be able to get on the hair.
You should also rinse your hair as well to ensure that the bleach does not end up on your hair. And if you wish to have a better rinsing process that the bleach has been removed from your hair, you may need to rinse it for a couple of minutes.
The bleach that is still in the wig could still be performing, leading to overprocessed knots even after it has been thoroughly rinsed for a few minutes. The best way to prevent this from happening is to massage a generous amount of neutralizing shampoo into the wig immediately after rinsing it.
The lace and the hair should be thoroughly shampooed in order to prevent any damage from occurring.
It is important that you thoroughly rinse the lace and hair and reapply the shampoo. Allow the shampoo to remain on the hair and lace for a few minutes before rinsing.
You should then wash your wig with shampoo and lather it up with it. You should do this to remove any brassiness that is left behind after bleaching. It is then necessary to thoroughly rinse the wig to remove all residues.
Step V: Care and dry the wig
When you're bleaching the knots in your wig, it's so important to take care of it afterward so that the knots don't weaken and the hair doesn't dry out.
To moisturize your wig and knots, apply a moisturizing conditioner and allow it to sit on them for a few minutes before rinsing them out with cool water.
If you want to dry your wig, then there are a few ways you can do it.
Apply a moisturizing cream to your wig if you have curly lace front wigs or deep wavy wigs, then allow them to air dry after applying the cream.
In the case of straight wigs, you can use a soft towel to remove the moisture from them and then proceed with your normal method of wig styling.
Bottom Line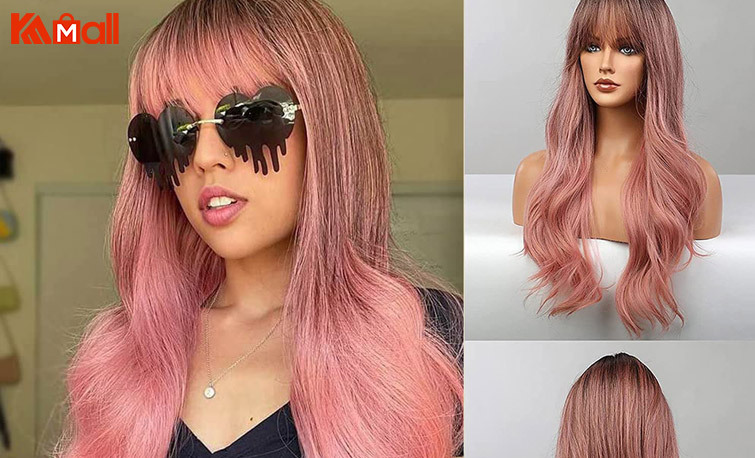 Congratulations on introducing your brand new bleached knots wig to the whole fashion world! It is our hope that you enjoy it as much as we do!
You've reached the end of our guide to bleaching hair wig knots! By following our step-by-step instructions and tips, you're sure to achieve a perfect finish every time.
With your newly acquired skills, you can now experiment with different wig styles, such as short lace front wigs, and confidently show off your flawless hairpieces. So go forth and rock that natural-looking hair, you wig wizard!