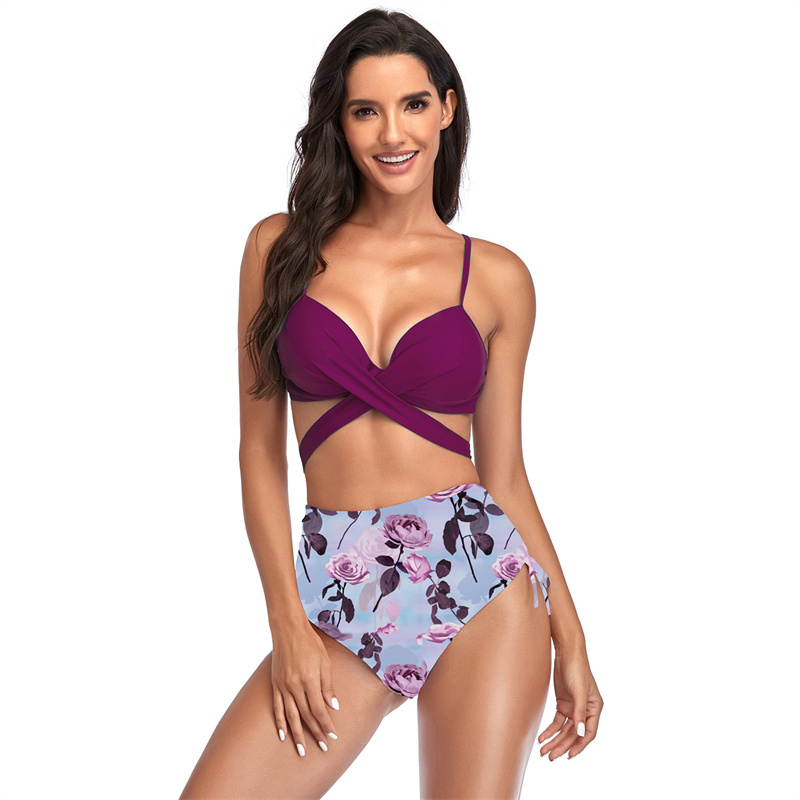 Ah, the thrill of sexy swimwear shopping. The endless search for the perfect fit, the ideal style, and the ultimate level of comfort. It can be overwhelming to shop for swimsuits, especially when you're trying to navigate a crowded store while juggling handfuls of hangers.
But have no fear, because online bikini shopping is here! With just a few clicks and a little bit of know-how, you can find the bikini of your dreams from the comfort of your couch.
So, grab a glass of lemonade, and let's dive into this ultimate guide to shopping for bikinis online.
Get a Blast from Online Stores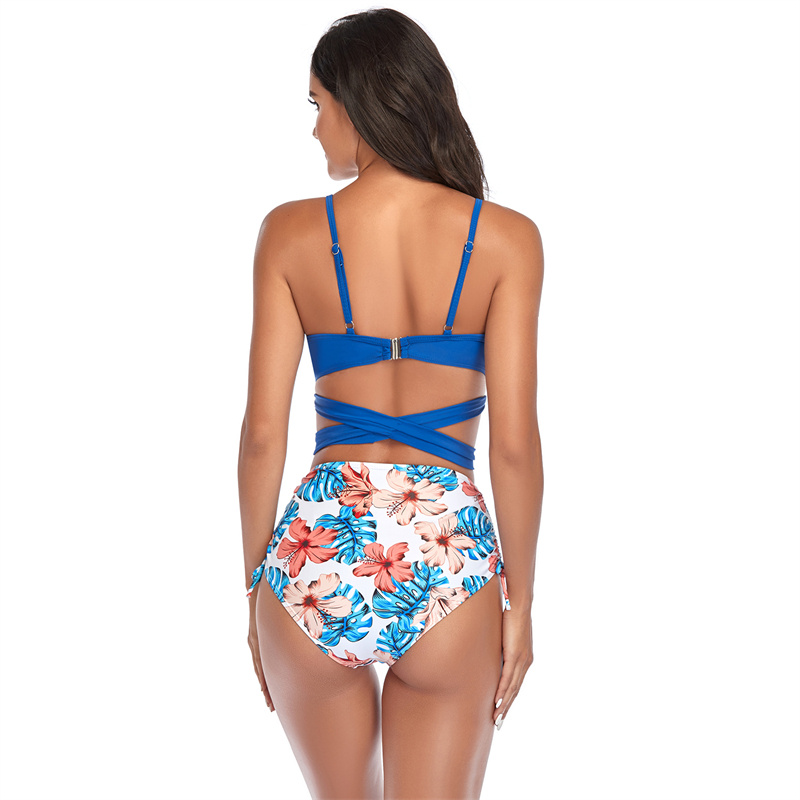 Online shopping for bikinis can be a convenient and easy way for women to find the perfect women's sexy swimwear that will fit both their body and style and that is within their budget, as well.
No bother to go to a physical store -- A large selection of bikinis is available to women who shop online for bikinis, allowing them to view a wider selection of options and to make a purchase from the comfort and convenience of their homes, without having to go to a physical shop, which can be a hassle for some women.
More options to choose from -- There is a wider variety of bikinis available online than in physical stores, so women are able to choose from a wide range of colors, styles, and sizes, meaning that they can find the perfect swimsuit for their body type by shopping online rather than going to a physical store.
Easy to beat the price -- Online shopping makes it easy for women to find the best deal for their budget by comparing the price and features of different bikinis, making it simple for women to discover the best deal for them.
Have privileges to access exclusive styles -- There are a number of online retailers that offer exclusive styles and designs that may not be available in physical stores, meaning that women can find unique and fashionable swimsuits from around the world.
A glance at the bad and good reviews -- It is possible to find reviews and customer feedback from other shoppers when shopping online, which can be very useful when deciding on which bikini is right for your body type and fit.
How Do I Find My Size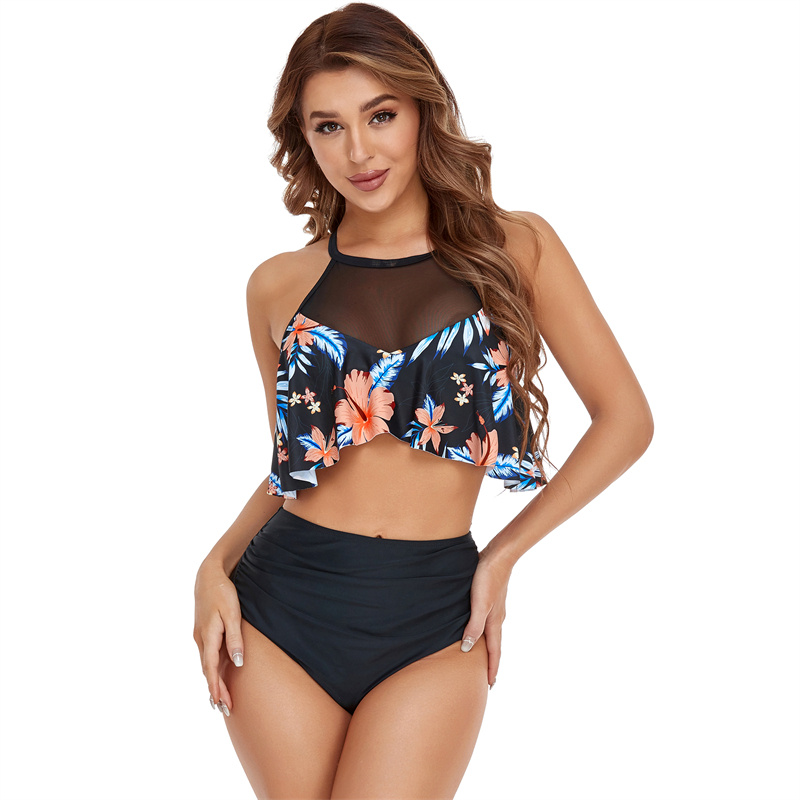 I am sure that most of you have experienced problems with sizing in the area of sexy swimwear for women at one time or another. It can be difficult to make informed decisions when buying online due to the lack of standardized measurements across brands.
To find out what size is most appropriate for you, it would be best to refer to a size chart. The chart will usually give you a minimum of three references to work on when you look for your size.
There are three parts of the body to measure: the bust, waist, and hips, which should be taken along the widest part of the hips. Measure by using a piece of string, and then measure the result against a ruler or measuring tape to make sure that it is accurate.
Ideally, you want your tape to rest comfortably against your skin so that you can breathe normally without having the tape dig into your skin. This will ensure that you are getting an accurate reading.
For any questions that you may still have, do not hesitate to contact the customer service department directly. You can be assured that they will be more than happy to assist you if you find yourself in such a bind.
What Materials Should I Look For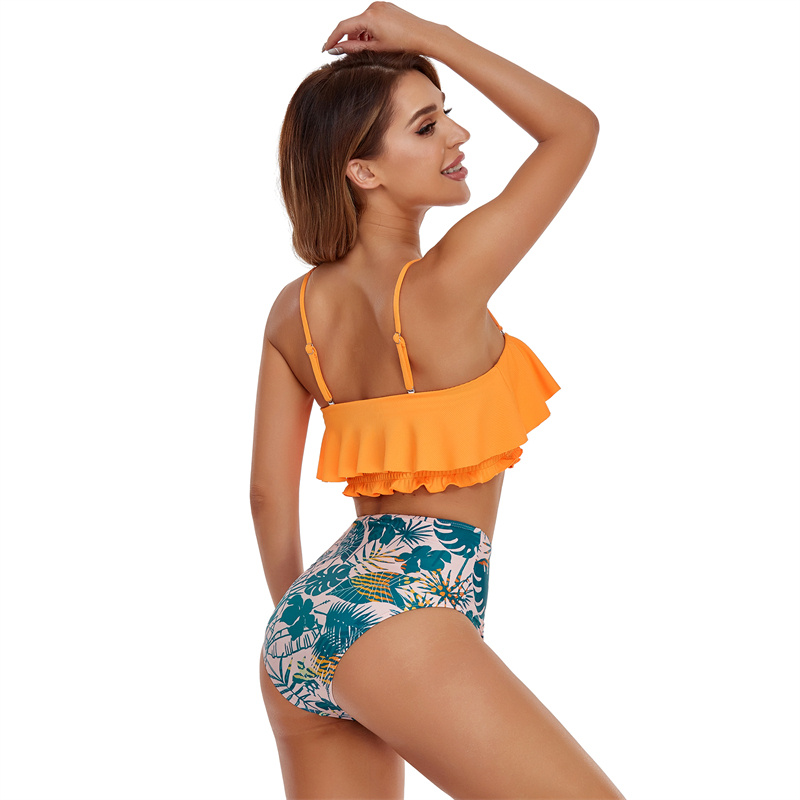 There are many kinds of swimwear made from materials such as nylon, lycra, and elastane, all of which give the suit its stretch, and which give it its long-lasting properties.
As a general rule, an 80-20 split is the most optimal ratio for ensuring comfort as well as longevity. A good swimsuit should be able to retain some elasticity and be able to return to its original shape very quickly after using it.
A tighter, more constrictive fit can also be caused by other factors, such as printing and the weight of the fabric, which can also be difficult to see in pictures, which can also lead to an uncomfortable fit.
Another thing that you should keep in mind when choosing sexy women's swimwear is how sheer it will look after you have taken a dip in the water. It may be a good idea to look at photos as they can offer useful hints and, if you are in doubt, you might want to talk to the customer service department.
If you are someone who is not too gentle with your swimwear and would like to ensure that it is made of high-quality that is resistant to UV rays, pilling, and oil stains, then you may wish to choose a swimsuit against their price tags. The reason for this is that, in the majority of cases, the price is a guideline to indicate the quality of material used in the bikini.
What Bikini Styles Should Focus On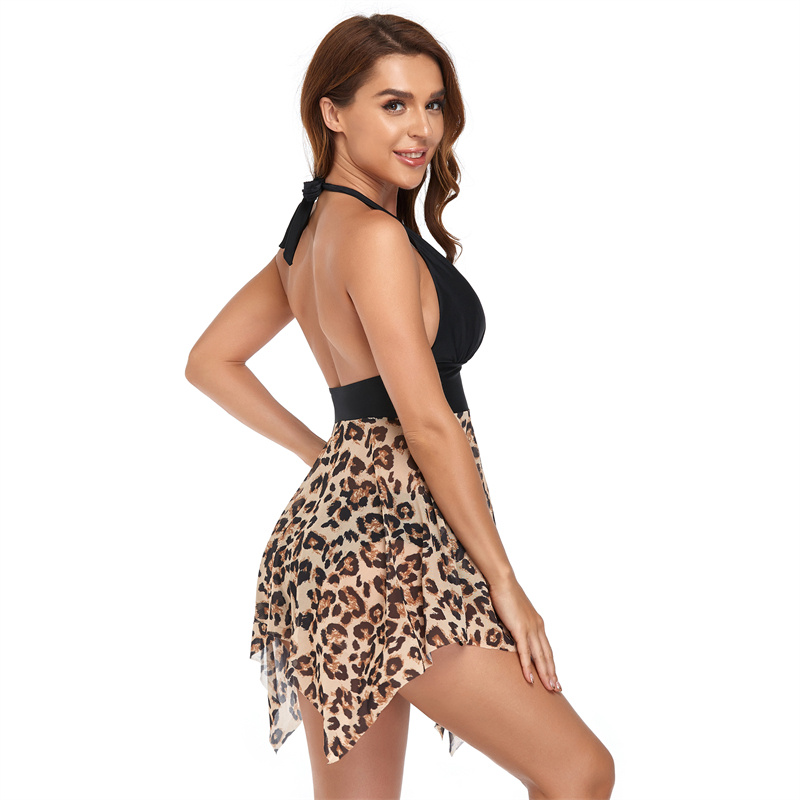 Take a moment to think about what kind of activities you are going to engage in while wearing a swimsuit.
That is the true purpose that should be put first on your list. It may not be the most comfortable option to have a tie fastening on swimwear when you are lying on your back while you lounge all day.
For those who enjoy water sports more than other types of sports, you will be able to ensure that your suit stays in place with not-slip leg openings and a higher neck.
It is also possible to ensure that a customized fit can be achieved with the help of adjustable features.
As everyone's body is different, the ability to adjust some straps and shorten the torso to fit a particular body shape is a great feature to have. And these types of elements are described in the product description, so make sure you pay attention to them.
It is sometimes necessary to reflect on the problems with your swimsuit before you can figure out what you should be looking for. Whenever you are browsing for a bikini suit, simply think about the things you don't like about it and move from there.
Try out some useful tools whenever you need them. In case you feel like your bandeau is constantly sliding off you, find a bandeau that has silicone gel that stays in place. Whether you are concerned about bulging breasts or merely want to modify the plus size sexy swimwear to your size, a flexible tie-back closure allows you to do that.
How Do I Find An Always-On-Trend Bikini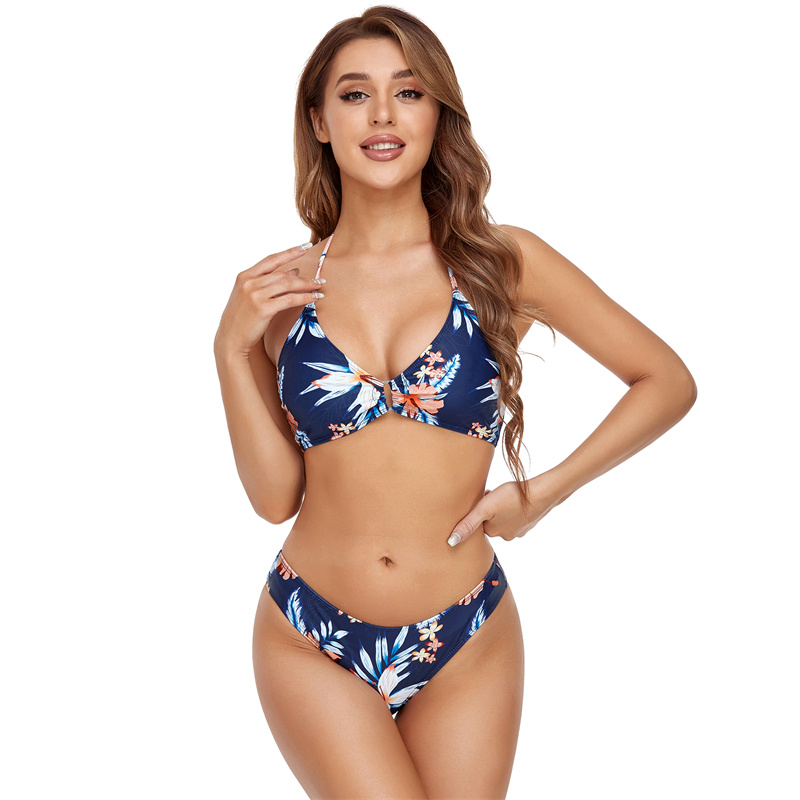 A classic one-piece bikini is a wonderful option if you have no preference or where to begin, or if you are not sure which style will look great on you. In my opinion, it's an incredible piece that's timeless, versatile, and can be worn both on and off the water.
There is also the possibility of layering it up with other items of clothing. As part of the outerwear look, you can wear a jacket, a pair of jeans or shorts, or a skirt and go with a swimsuit as a full outfit.
Keeping up with the high-waisted bottoms trend is another trend that isn't going anywhere anytime soon. With its figure-defining shape, uncompromising security, and tight fit, this cut is popular for good reason.
You should choose a bikini top color that will allow you to easily mix and match it with other bikini bottoms that you already own. There are a variety of wearable two-pieces that are available with this kind of wearability.
As we enter our warmer and hotter seasons, we should think about assembling a wardrobe that is specifically tailored to bikinis.
Final Words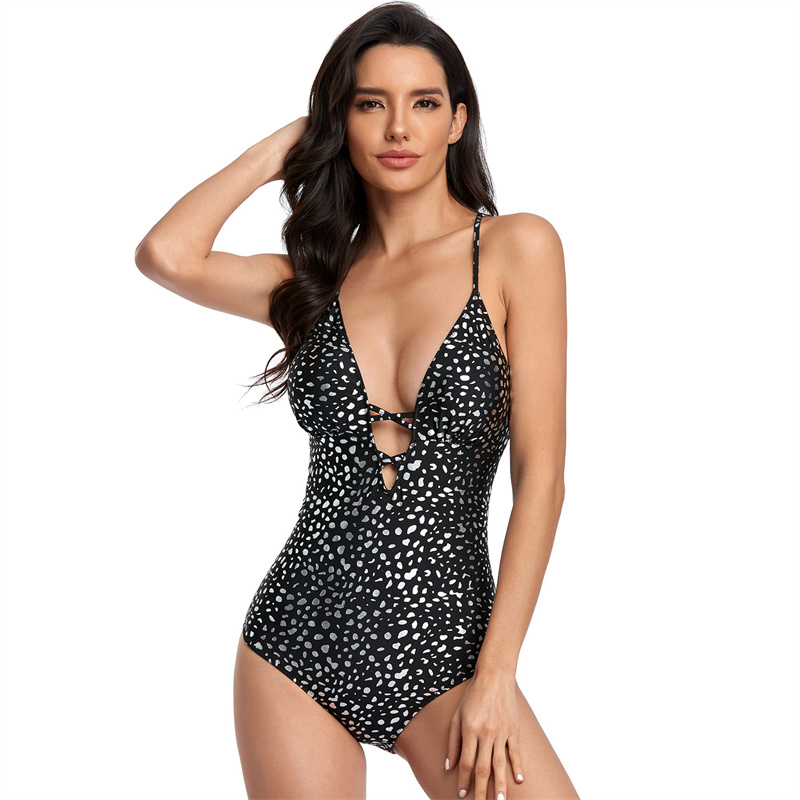 And there you have it, folks! With our guide to shopping for smart and sexy swimwear online, you can now shop for swimwear in your pajamas, with your favorite playlist on repeat, and a refreshing drink in hand.
Whether you prefer daring and dramatic styles or classic and timeless pieces, online bikini shopping has got you covered. So, grab your laptop or your phone, and get ready to slay the swimsuit game with ease. Happy shopping, woohoo!