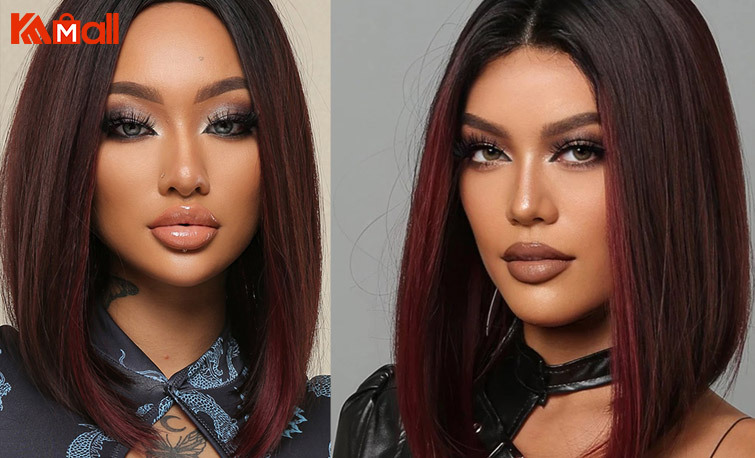 Wearing a lace wig is a great way to switch up your hairstyle and add some fun and flair to your look. However, for some wig wearers, the joy of having a new hairstyle is marred by headaches caused by the wig.
These headaches can range from mild discomfort to debilitating pain and can put a damper on your day.
The good news is that there are many ways to prevent and alleviate wig-related headaches. In this blog post, we'll explore some of the common causes of wig-induced headaches and provide tips and solutions to help you enjoy a headache-free wig-wearing experience.
Why Wearing Wigs Can Be a Pain in the Head
First of all, the weight of the wig may cause discomfort or pain to your scalp as a result of pressure on the scalp. A heavier wig or one with a lot of hair may be particularly susceptible to this
It has been found that unfitting wigs are another common cause of headaches related to wearing wigs, regardless of whether lace wigs or headband wigs. You might experience pain and discomfort on your scalp if the wig is too tight or too loose on your head, so it is important to find the right wig size.
It is also possible for some people to experience irritation or allergic reactions when they come into contact with the materials in a wig, which may also cause headaches as a result. There are various causes of this problem such as the wig cap itself, the adhesive used, or even the fibers themselves.
Lastly, wearing a wig can be a strange sensation if you've never worn one before. This can cause an initial headache as your scalp adjusts to the feeling of something covering it. Over time, however, your scalp should adjust and the headaches should go away.
If you are aware of these common causes of headaches caused by wearing wigs, you can take steps to prevent these headaches from occurring, so that you are able to enjoy wearing wigs comfortably and without headaches.
Should We Avoid Wearing Wigs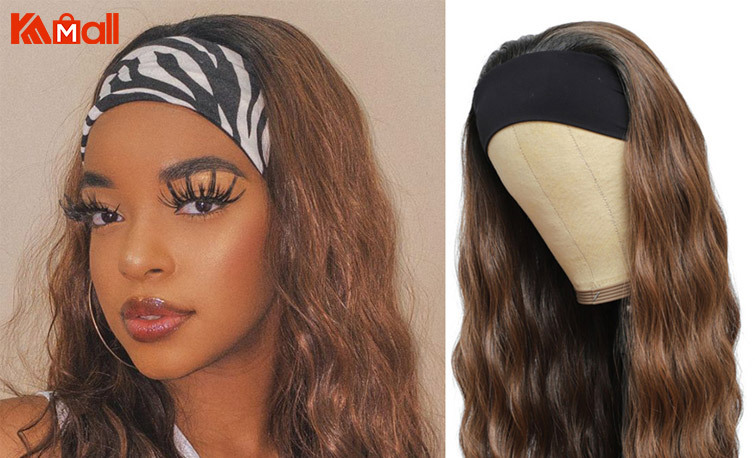 Nope! We don't need to.
The good news is that wearing a wig does not always mean you will experience pain and discomfort. During the past few years, there has been a steady rise in the number of people wearing this piece as a daily item.
So obviously, these products are successful and have an appropriate way to be used so that you can enjoy and benefit from them while reducing the likelihood of developing a severe headache.
As a matter of fact, there are so many options when it comes to choosing lace front wigs. Although it is important for us to choose a style that matches our personality, there are some key things we need to keep in mind when we wear a wig so that we do not experience these unbearable headaches.
There will be a variety of factors that contribute to our action plans, from the size to how often we wear them. I have listed below a few of the things that can be reduced or prevented by following the steps listed below.
I. Choose The Correct Size
The most common cause of headaches while wearing a wig is the incorrect size of the wig and when that happens, headaches are likely to occur.
In the event that the band of the wig is too tight, a build-up of pressure occurs, causing discomfort, particularly in the area surrounding the band of the wig.
The best way to avoid this from happening is to measure your head in advance because if you don't do so, you will not be able to purchase the correct size wig.
In order to measure your head circumference, you only need a clothes tape measure that can be placed along your hairline above your ears, and take note of the measurements you take of the circumference of your head.
In this way, you will be able to determine what range of sizes you should look into when looking for wigs.
Wigs can be divided into three size groups based on their size. Therefore, once you know which group you are in, you will be able to check the size chart to ensure that you are buying the right size if you decide to buy online.
Small size: The circumference falls between 51cm and 54cm

Medium size: The circumference falls between 54cm to 57cm

Large size: The circumference falls over 57cm
Listed above are the sizes that are commonly used on a global scale. Having said that, please keep in mind that you do not want your wig to fall off, but at the same time, you also do not want it to be too loose either.
It is therefore vital that the wig selection process takes into account these measurements and that you can select the right wig for yourself.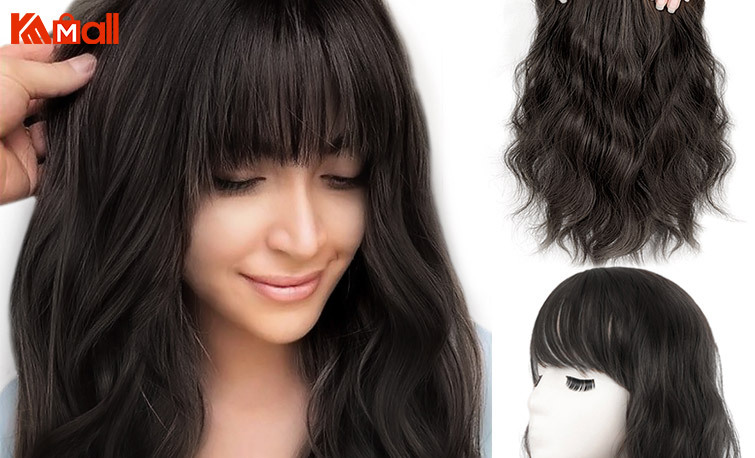 II. Try A Comfy Wig Grip
With a comfortable wig grip on your head, you should be able to evenly distribute the weight of your wig so that you do not experience tension or strain in one particular area of your head.
A lace front wig that is too large is also something that people are concerned about. This is because they fear that the wig will fall or blow off when it is too big.
In fact, this kind of worry leads to people choosing wigs that are too tight or using wig grips that are extremely uncomfortable due to the tightness of the wig. It is very likely that if this is the case for you, then you may find that this is the problem that is causing you headaches and that instead of looking for a new wig.
You should consider buying a comfortable hair grip that will give you more control over your hair. As a bonus, it is also a cheaper solution as well, which is a big plus!
III. Select A Short Wig
We all wish that our hair was fuller and thicker. However, as thicker and fuller the hair is, the heavier and heavier the wig becomes.
If you find that your current wig feels heavy and is causing you strain, then perhaps you should consider finding an alternative that looks fuller, but is shorter in length, in order to relieve your strain from your heavy wig.
If you do this and pick short lace front wigs, you will be able to reduce the weight of your wig and of course, to be able to increase your level of comfort.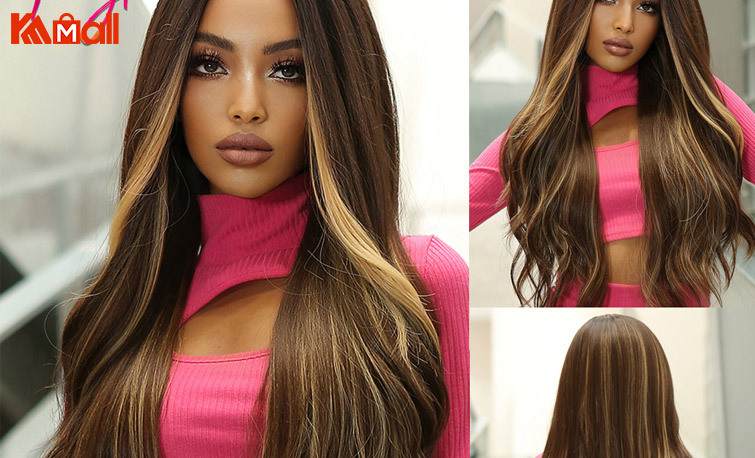 IV. Reduce Your Wearing Times
You will most likely wear the wig from morning until night if you are a person who wears a wig on a daily basis. Like those people who wear glasses all day long, the wearing of wigs has become part of your daily routine, almost like a habit.
It is easy to forget in many cases that the head has a limit as to how much pressure it can handle and how much weight it can bear for a reasonable period of time.
When it comes to wearing a wig for long periods of time, it can also lead to headaches. So it is imperative that we also give our heads a rest from wearing the wig for a while.
As a general rule, you should not sleep in your wig at any time during the night. The wear of your wig as you sleep will not only lead to the wig being damaged, but this will also lead to a reduction in the amount of air that can get into your head, and this will be detrimental to the health of your natural hair.
Thus, it is healthy to take a break from your head at your bedtime and, give it a rest!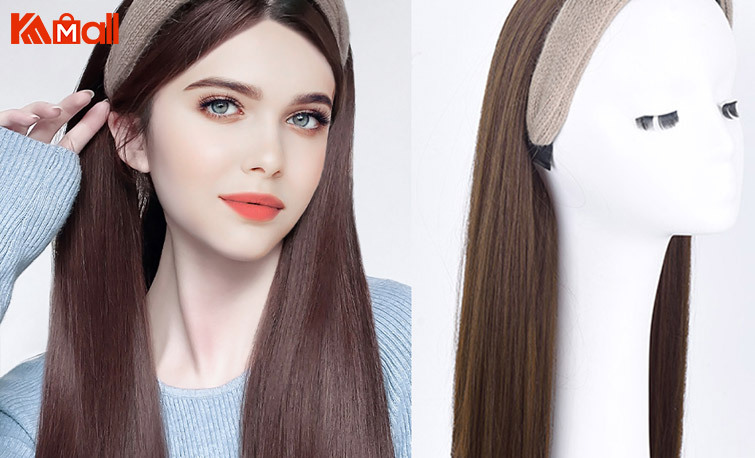 The second thing that you should do is to try to put on your wig at the very last minute before you leave your house.
The wearing of wigs is very simple, and you don't have to spend a lot of time setting them up. In doing so, you may be able to give your own hair and scalp more chances to breathe and relax.
Another rule is once you get home from work after a long day at work, you will want to take your wig off your head, which will also make you refrain from wearing your wig in the evening.
Once the day has come to a close, remove your wig and enjoy your own hair at the end of the day.
Sway With Your Wigs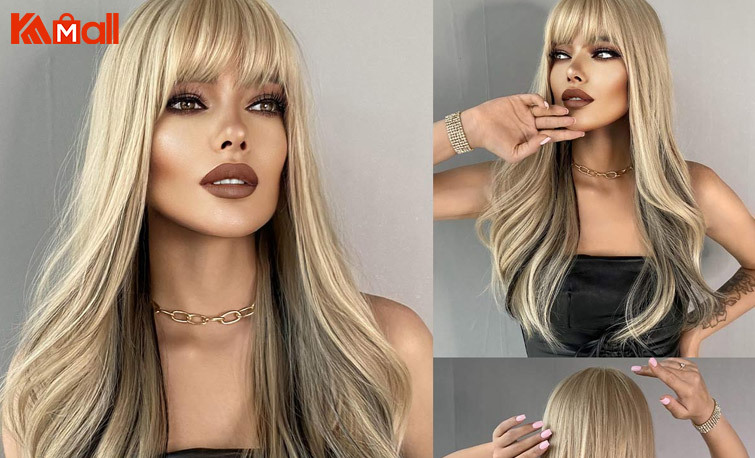 With these tips, which are all friendly to either synthetic wigs or human hair wigs, you can say goodbye to wig-induced headaches and hello to a comfortable, headache-free wig-wearing experience!
Don't let the fear of pain prevent you from enjoying the many benefits of wearing a wig. With the right wig, proper fitting, and these easy-to-follow tips, you can look and feel your best without any discomfort or pain.
So go ahead, try out that new wig, and rock it with confidence, knowing that you're equipped with the knowledge to prevent any pesky headaches from ruining your day.