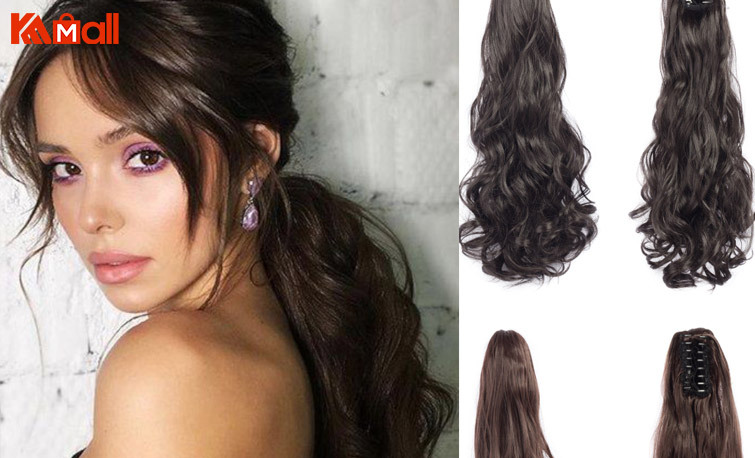 Valentine's Day is just around the corner, and we know you're already thinking about how to make this year's celebration of love even more special than the last.
Romance is in the air, and there's no better time to experiment with your look than when you're feeling confident and radiant. If you're looking to add a little extra oomph to your Valentine's Day ensemble, why not try some new lace front wigs?
Little Magic For Your Night Out
We've got a wide selection of styles for you to choose from at KameyMall, so you're sure to find the perfect one to suit your taste. From glamorous to playful, we've got a wig for every mood.
There is also an extensive range of colors to choose from so if you are feeling extra daring, don't be afraid to try some hair colors that you have never tried before. It doesn't matter what you do this Valentine's Day, we hope that it's a night filled with affection, laughter, and love for everyone involved.
Here are some suggestions if you need some ideas on how to make your Valentine's Day even more memorable: headband wigs. Just continue to scroll down the page to find out more.
Hair Colors - A Good Match For Skin Tone
In recent years, women have been able to wear wigs with greater confidence and with more versatility, allowing them to look fabulous. It is important that you know what type of wigs you can flaunt during Valentine's Day, so you can choose accordingly. Using it will give you a natural, flawlessly looking head of hair.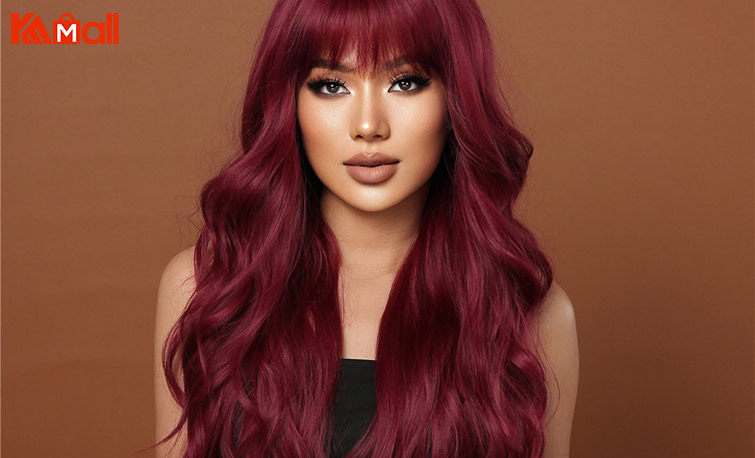 When you are wearing a burgundy wig, you can make your dark skin look charming. It's one of the most popular colors in our wig mall, and there is a lot to choose from, including burgundy bob wigs, burgundy body wave wigs, burgundy curly wigs, burgundy straight lace front wigs, burgundy deep wave wigs, burgundy lace front wigs, burgundy headband wigs and so on.
At KameyMall, you'll always find a variety of burgundy colors that you're sure to appreciate if you're a fan of that color.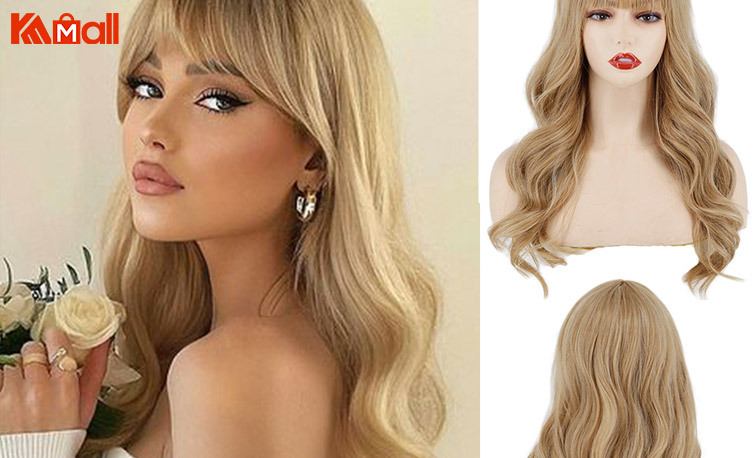 When you are looking for a classic color lace wig that is guaranteed not to go wrong, then it must be a blonde lace front wig. There is a color that does not discriminate based on skin tone, and it can be perfectly matched to a girl of any skin tone, and it looks magnificent and fashionable on every lady.
Plus, a pair of good-looking sunglasses is your ticket to becoming the most attractive lady on the street. You can pair them with a good-looking outfit and you are good to go.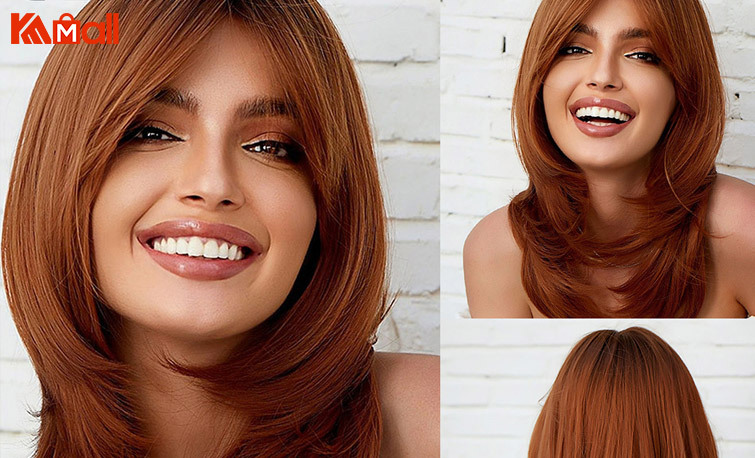 A brown human hair wig with a lace front comes in two colors: dark brown and light brown, both are elegant, and sophisticated, and will make you look more mature when you wear them on your head.
Compared to the latter, the former has a lighter tone, which is softer and more suitable for people with darker skin tones. In comparison with the former, the latter appears brighter and exhibits a much better gloss under the sunlight.
In any case, it is the perfect piece to dress yourself up for a Valentine's Day date, whether it be dark brown or light brown.
Hairstyles – A Great Enhancement For Appearance
A person's appearance and temperament are deeply affected by the color of their wig, as well as the shape of their wig because it has a very direct effect on them in terms of their appearance and temperament.
It would be one of the worst feelings in the world to wear an unsuitable wig on Valentine's Day. This would greatly affect your image in the eyes of your lover, and it would be a sad day for you.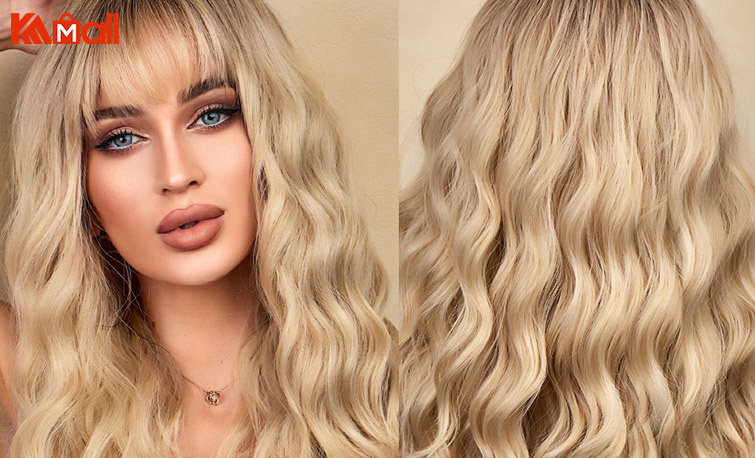 Currently, the deep wave lace front wig is considered to be of the very best quality available, and the lace that is made from this product is ultra-thin, ultra-soft, and ultra-breathable, giving it an appearance that is both natural and authentic.
A deep wave hairstyle is a very popular one, and it can give you a look of fullness, plumpness, and health. The right body wave wig will perfectly complement any type of face shape, no matter what kind of face shape you have.
Also, the "S" wavy wig gives women the appearance of being sexy and slightly wild, especially if they know how to wear it naturally. This is ideal for a romantic date on Valentine's Day.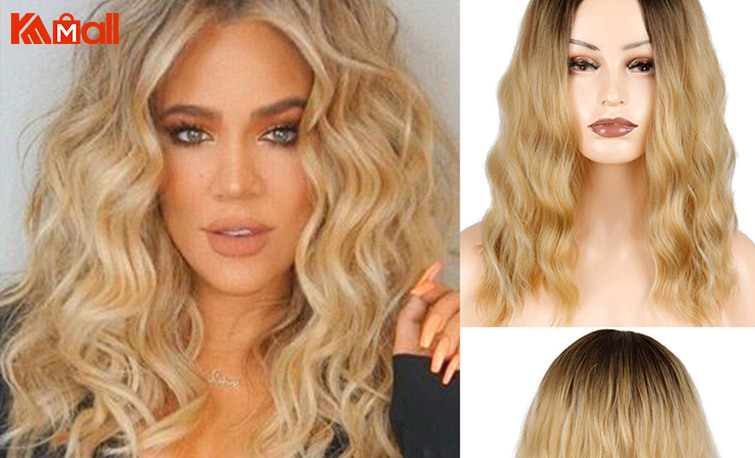 One of our most popular styles of hair wigs has been curly hair wigs, and many ladies, especially African American women, particularly enjoy this style of hair.
Wigs with curly lace fronts tend to have tighter curls and more irregular patterns than those with deep wave wigs. In addition to looking fluffy and soft, the curly hairstyle looks good in a high ponytail lace wig as well as loose and looks great with either style.
It is very easy to keep your hair bouncy and knot-free as long as you apply a few drops of hair essential oil to it throughout the day. You shouldn't miss out on curly hair wigs on Valentine's Day if you are looking for an elegant look that will last all day.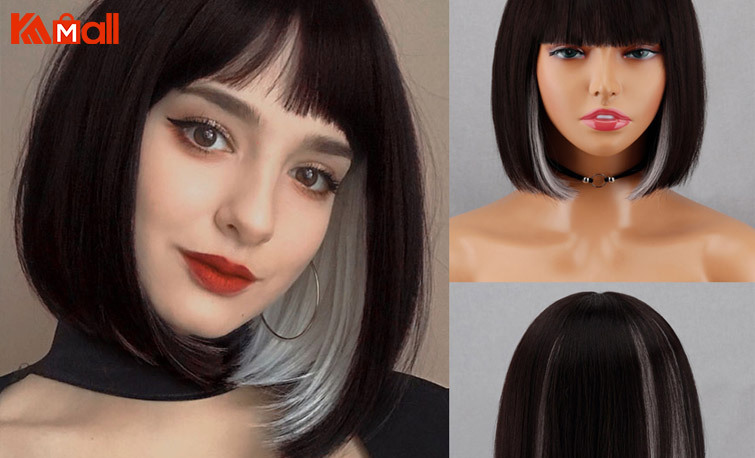 Perhaps a refreshing short bob wig would be a better choice for you if you are not fond of long hair. A natural hairline can also be found on this hairpiece, as well as silky hair.
One of the main differences is that the end of the bob wig has a blunt cut which gives it a very cool and stylish appearance. As for the price, it is relatively cheap, but the quality of the product is not compromised.
Additionally, it is easy to take care of, so it will last a long time. This product is something you're going to love, we're sure of it!
DIY Hair Wigs – Just Be Me
Valentine's Day is one of the most important days in a person's life. Depending on the style of the wig, we can make the bundles and closure ourselves. There is more to DIY than just a simple term. It is a lifestyle. This is what you had in mind when you designed the wig. Let yourself be who you are.
DIY 1: Soft And Loose Waves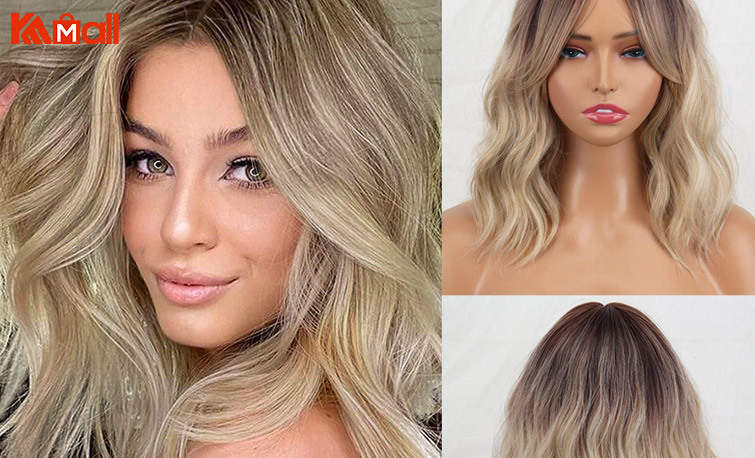 Make sure you have your straight hair wigs and your tools ready. Besides the curling iron, you will also require a heat-protectant product for your hair.
In order to prevent further damage to your hair, it is recommended that you use a Protection Spray in advance, which is a lightweight spray that protects your hair! To prepare the hair for curling, lightly spray each section of the hair with a hair spray.
The first step is to begin curling small sections of hair in alternative directions from the bottom of the head while ensuring that any hair on the face is curled away from it. It is recommended that waves are placed in halo sections so as to achieve the best results.
The curls should be lightly combed through with a wide tooth comb after they have been coiled to create soft, beachy waves that will look great!
DIY 2: Pin The Hair Wigs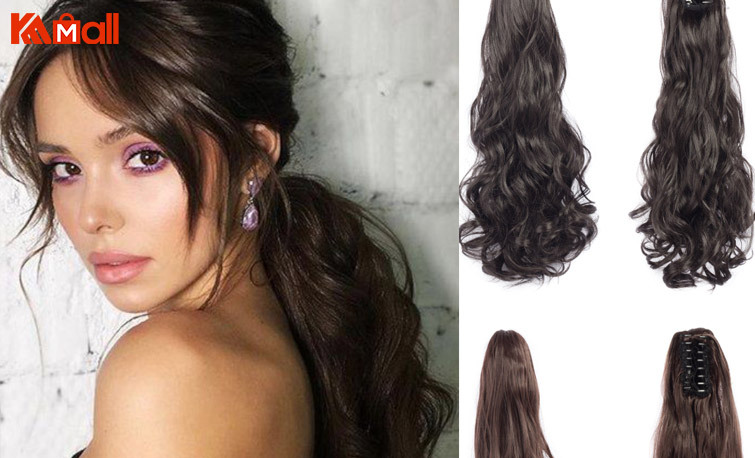 It is important to start by taking a small section of hair from each side of the face from the front area.
As you twist the hair, pull towards the back until both sections are held together until the twist has been completed. The hair should be pinched in place with a clip or bobby pin to keep it in place.
Alternatively, there is also a cute crisscross design you can create if you choose to use the pins.
DIY 3: Lazy Updos
Make sure you have the right tools. Besides the curling iron, you will also need some heat protectant hair products, as well as some mini claw hair clips in order to achieve this look. Before curling the hair, lightly spray each section of the hair to prepare it for the curling process.
Taking small sections of hair, starting from the bottom, curl the hair in alternate directions while pulling the facial pieces away from the face as you are curling. When you section in halo parts, you can ensure that the curls are placed in the best way possible.
It is now time to play around with the curls and clips after the curling is complete. A style's grace is all about its placement, movement, and looseness, which are all the attributes that make it so appealing.
Conclusion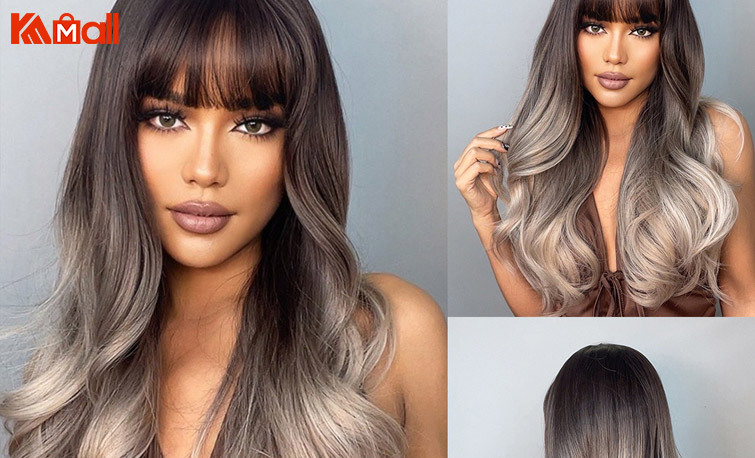 It is our mission to provide customers with innovative hair wigs of the highest quality so they can feel confident and beautiful. We provide straight lace front wig, blonde lace front wigs, and many other hair wig products to suit the needs of every woman.
Also, in order to make the payment process as easy as possible, we have launched PayPal, so that you can carry out the purchase of your favorite high-quality wigs without any hassle.
Wishing you a very happy Valentine's Day!