You can use an air track mat for exercise. Many people like to do yoga or dance at home. Therefore, air tumbling track is a perfect choice. Well, you can get the air tumbling mats for sale from any online store or brick and mortar store. But do you know the benefits of using an air tumble track? If not, please read this article to learn more!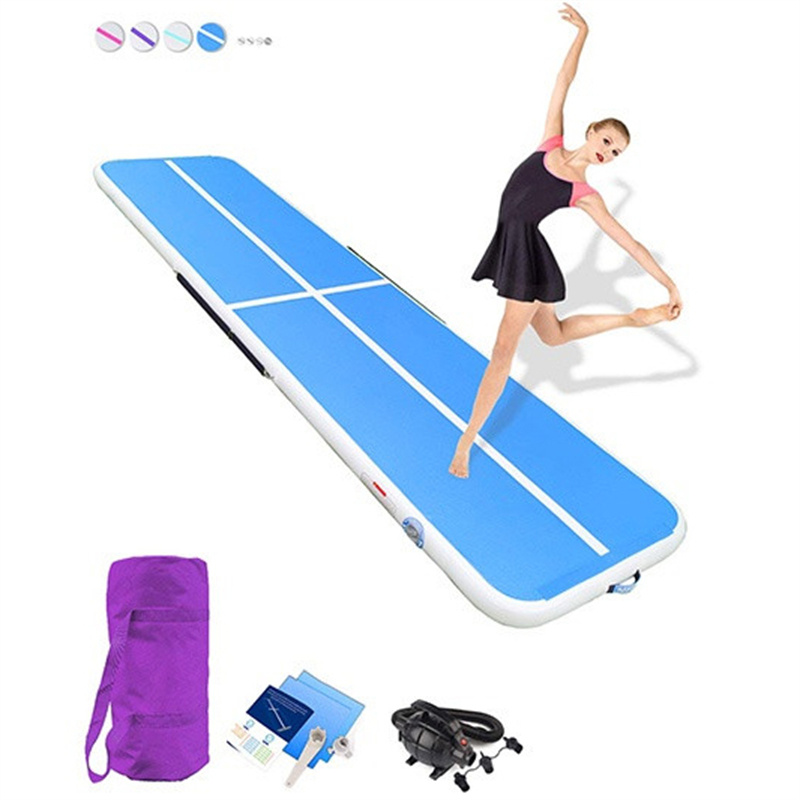 Air tumble track creates a safe sport condition
An excellent air tumble track will provide you professional training security and make your experience joyful. There are many different kinds of mats available, but only air track inflatable mats will endure a long time and offer the highest level of safety. Ensure that you are at ease and stress-free during the entire exercising session.
Your favorite activities on an air tumble track are a great way to keep in shape since you'll really perform them, and doing anything at all is almost always preferable to doing nothing at all.
This will ensure that your body and your brain are in good form for years to come, along with other healthy habits like getting enough sleep, eating correctly, and making time for social interaction.
Good change to start
Exercise on an air tumble track might help you maintain a healthy weight or prevent excessive weight gain. When you workout regularly, you will burn more calories with a more vigorous workout. Your health will improve and your chance of getting sick will decrease.
And besides, exercising daily is preferable to slouching on the couch. You merely need to get moving instead of remaining in the daydream stage if you want to enjoy the benefits of exercise. Yoga and other fitness activities can be performed in your room on the air tumbler track, saving you time from having to go to the gym.
Summary
In short, over time, people are buying the equipment that can facilitate them in different ways. Buying the air tumble track mat is doing exercise at home. This equipment makes our life easy. So, please place an order to try, or you may go to Kameymall for more details. We offer you professionals to handle your concerns.