Air track of Kameymall is the field that manufactures various air track pads for the global market. With more than 20 years of experience in manufacturing and selling air rail products, our customers speak highly of our product quality and excellent service.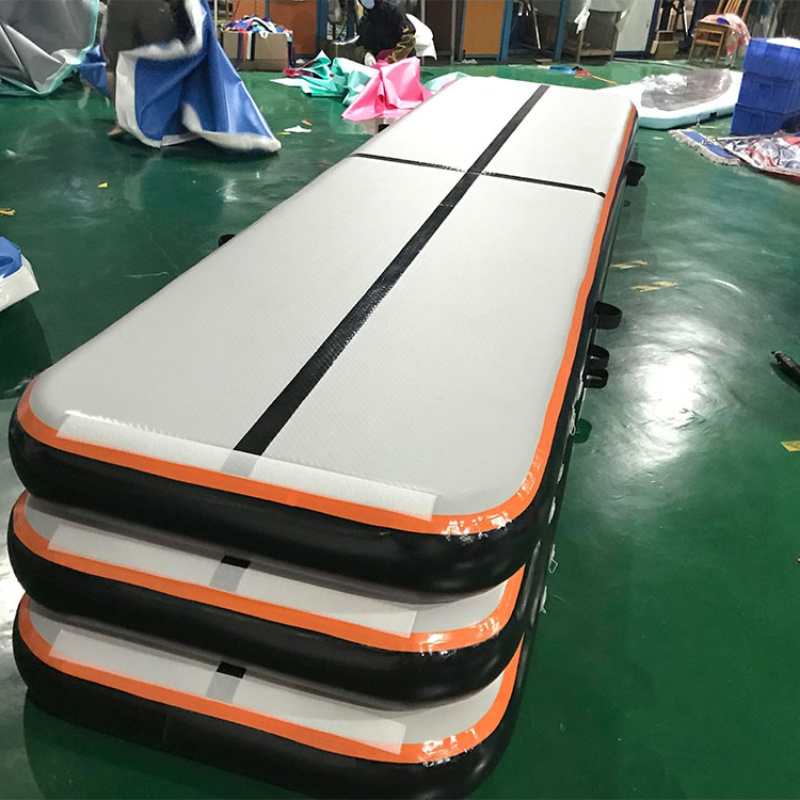 Focus on sourcing and buying the excellent quality materials
All air track mats are designed according to the needs of gymnasts, using innovative technology and high-grade materials, high-quality products originate from good materials, we focus on sourcing and purchasing high-quality materials, and adopt advanced management systems to control the quality in the production process. Each mat is rigorously inspected before delivery to ensure air tightness and no defects. We guarantee that every product is perfectly displayed to our customers.
Without a doubt, our mats have no volatile odor and are not toxic. You don't have to worry about any harmful substances involved in it causing harm to your health. All our air tracks meet international standards so you can buy with confidence.
As a rule of thumb, the lifespan of a mat is usually more than 7 years, but it definitely depends on how you use it and how often.
The features of air track
Our mats are lightweight, portable and durable. It can be quickly inflated and deflated. It rolls up easily when not in use, and it has a roll-up design that allows you to store it easily without taking up too much space. It's durable and secure, and won't wear out easily even if you repeatedly jump on it.
We back our products with a 2 year warranty covering surface damage and seam defects. This is your valuable investment if you buy from our air track.