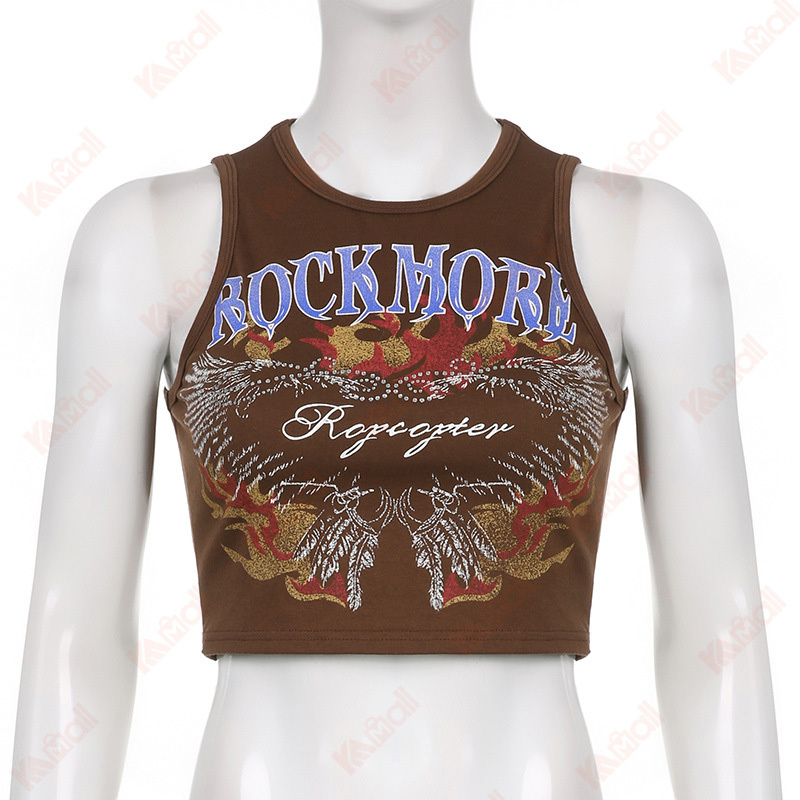 Tank tops are very common and they don't work like the underwear does. Most people always have one or several tank tops in their wardrobes. Because women's tank tops can show off their dynamic figure and reflect their youth and vitality. In addition, tank tops are worn by different women in different occasions, wearers can do many things they like to do in their favorite tank tops.
When and where can you wear the tank top
When doing physical activities
Sweatshirts are usually the first choices when they want to do physical activities, but women's tank tops have their own unique advantages that will help your skin breath freely, as you will sweat more frequently when exercising. Wearing the tank top will help you absorb sweat and dissipate heat.
When shopping
For a more relaxed and casual shopping, you are able to wear different styles of tank tops depending on your personal preference, but pay attention to the colours and textures to keep things fresh and natural. Popular this year are tank tops with straps tied around the neck and tank tops with deep V-necks, of which denim and sheer gauze are the most popular.
At a party
For a formal party, you can wear a knitted black turtleneck tank top with a long, flowing skirt, or a backless style with sequins and a floor-length skirt, and wear simple and elegant accessories for the perfect dinner party outfit.
For a night out at the disco or lounge, wear a trendy vest with lots of character, such as an embroidered or beaded bib, a lace tank top in peach or pink and blue, and a wide seven-piece trouser or fishtail skirt to show off your flirtatiousness and energy.
Buy yourself a tank top
Welcome to Kameymall if you want to buy a tank top for many occasions, Kameymall is a huge shopping website where you can pick a diverse variety of fantastic tank tops with high quality, exquisite designs.