Nowadays, many people buy and use human hair wigs, but they do not know how to protect the wigs which results in the mess of wigs. Therefore, I do believe the protection of the wigs is important. Let us learn how to take care of the wigs today.
How To Take Care Of Your Hair Wigs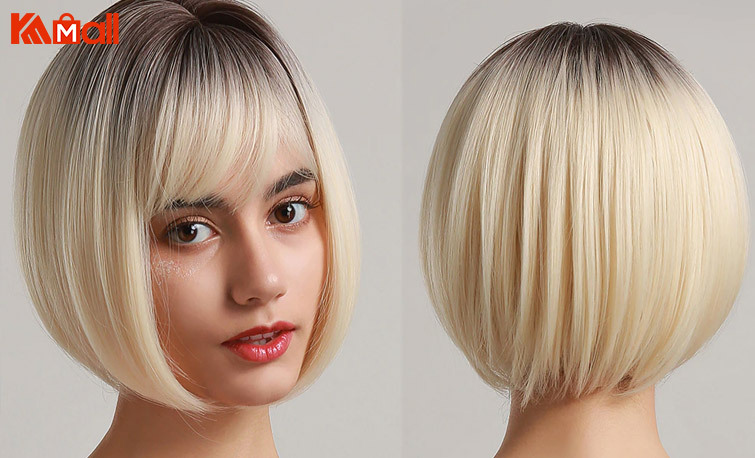 Cleaning of wigs

Wig and real hair have the same requirement, that is, they need to be washed. When washing, don't rub it like washing your clothes, but gently treat it as when you wash your hair. Soak the wig in warm water first, then rub it lightly.
Usage of conditioner

Wigs also need conditioner, but the frequency and the amount should be reduced. Dissolve the conditioner in the water and soak the wig directly for a few minutes. Then take it out and dry it with a towel.
Contraindications for hair dryers

When many people are in a hurry to use a wig, they will quickly wash the wig and then dry it with a hair dryer. The consequence of this can only be to make your wig look like it is about to fly out of the sky, and the lifespan of this addition will be reduced.
Frequency of washing hair wigs

The wig itself does not produce grease, and it will only be contaminated with dust when it is worn. Therefore, the wig should not be cleaned frequently. Generally, it is enough to wash it once a month. However, if your wig is worn several times in one or two months, you can wash it once every two months.
Water temperature when shampooing

We must use warm water when washing real hair. The same is true for wigs. If the water temperature is too high, the service life of the wig will be shortened, and if it is too low, it will not be washed cleanly. A water temperature of 30 degrees can be used.
Do you get all the above knowledge? If you want to have high-quality wigs, welcome to Kameymall online store!