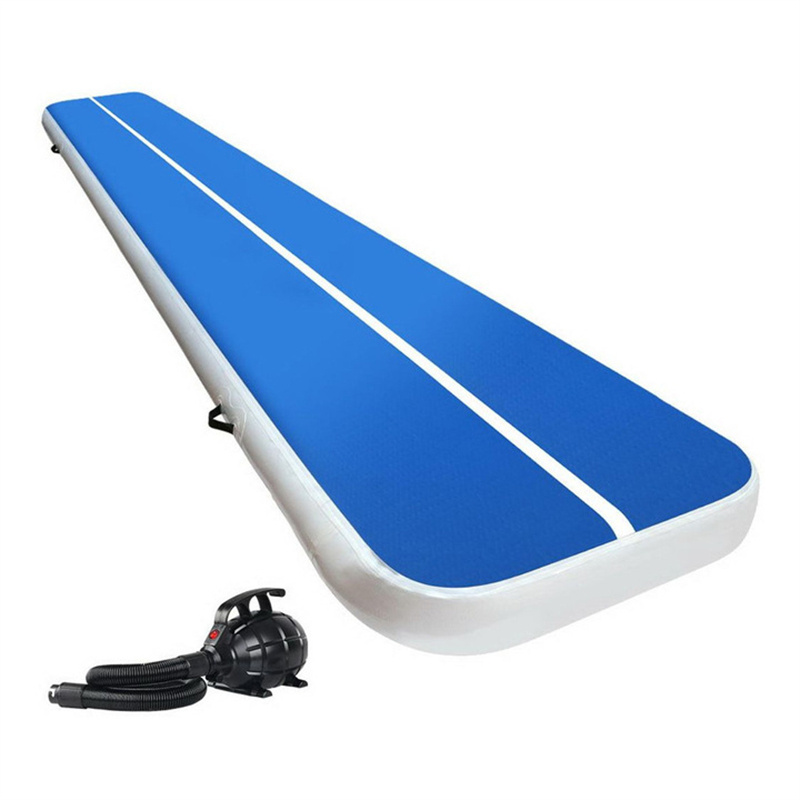 Gymnastics is a beneficial and physical sport, people often build up their bodies, practice flexibility and stretch muscles by practicing gymnastics. The Olympic hosts exciting gymnastics competitions every four years. If you want your kid to be an excellent gymnast in the future, go on reading this article. Kids had better begin to learn gymnastic at the age of 4~8. And as an adult, you should realize the importance of preparing an air track mat for kid's training.
Air track mat plays an important role in helping gymnasts
Avoid injuries during training
How does an air track mat help kid during her training? It offers bounce and cushioning to protect her from getting hurt when she are jumping or flipping on it. If she want adjust the hardness or softness to get more comfortable training, please test different pressures to get the right one.
Get a chance to train at home
Your kid needn't go to the gym frequently if you buy her an air track mat to train at home. Keep it in mind, home training is an important skip that you should not ignore.
Can be folded and stored easily
Air track mat can be stored when it is not in use. There are two sides to the air track mat, both can be tumbled on, but one has an inch center line. It can be easily inflated and deflated so that users can easily carry the mat to anywhere.
Purchase an air track mat for your kid
Come to Kameymall to choose the best air track mat for your kid, there are various options for you to choose from. Everything we do is geared at ensuring that our products and services meet the needs of our customers. Hope you enjoy an good shopping experience here.