Some ladies might find it tricky to buy a new bikini for themselves, but take it easy, picking out a new bikini should not be a problem. Here are my tips for buying yourself a proper bikini swimsuit, hoping it will help you.
The size of your bikinis
Putting aside the styles and designs of bikini swimsuits, the most important thing in choosing a bikini is choosing the right size. If you are wearing a bikini that is too small, you might get gouged or cut, and its uncomfortable, so you will have to constantly adjust your swimsuit. Also, do not assume that a larger size bikini will give you more coverage. If your bikini is too big, it won't hold you well.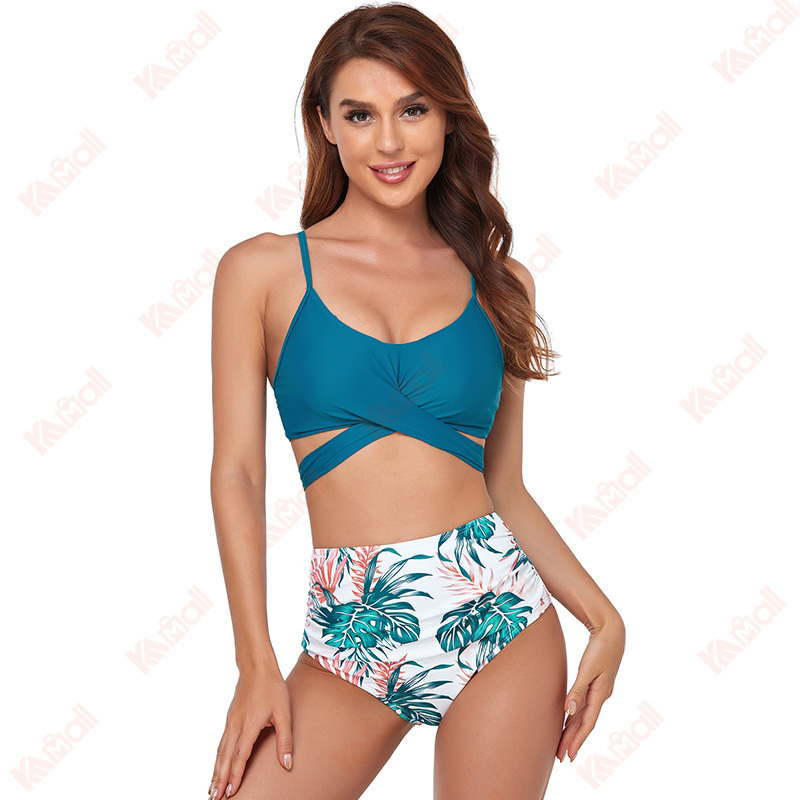 Love yourself and your body
You do not need to be slim to wear a bikini, and you do not need to force yourself to be slim. Do not wait until you have the perfect body to wear a bikini or swimsuit. For a large bust, you need to choose a bikini with proper support and coverage. A bikini swimsuit, cut straight across the top of the swimsuit with wide straps, may be your go-to. Generally speaking, the hips are usually wider than the waist and bust. The best bikini swimsuit for a pear shaped body is a swimsuit with some details on the upper body, such as ruffles or some eye-catching patterns, and choose a bottoms in simple colors. Hourglasses are usually smaller at the waist and have nearly the same hip and bust measurements. So string bikinis definitely fit the hourglass shape.
Essentially, bikini swimsuits are just clothes, so you don't need to force yourself to have a perfect body to wear them. If you want to choose stylish bikini swimsuits that are available in a variety of sizes online, Kameymall can be your top choice.