Hello everyone and welcome back to our articles. This is the last article in this series. We will continue with the movements that can be worked on the air track mat. When we do these exercises, we must use the air track mat because it protects us from injury. Imagine if you practised jumping without the air track mat, the higher you jumped, the more painful the fall would be. Whereas with the air track mat, even if you accidentally fall, you are caught by the soft mat.
In the previous two articles, I have shared with you two basic moves for beginners in gymnastics, namely the pick long, side or front and back jumps and two jump twists and max jumps for people with some jumping ability and co-ordination training. These basic skills have many benefits, such as helping to burn calories in our bodies to lose weight. However, we would like to remind you again that these movements, and the ones we are about to introduce today, must be trained on the air track mat, otherwise there is a high risk of causing us some unnecessary injuries. Today, we intend to continue with two new movements.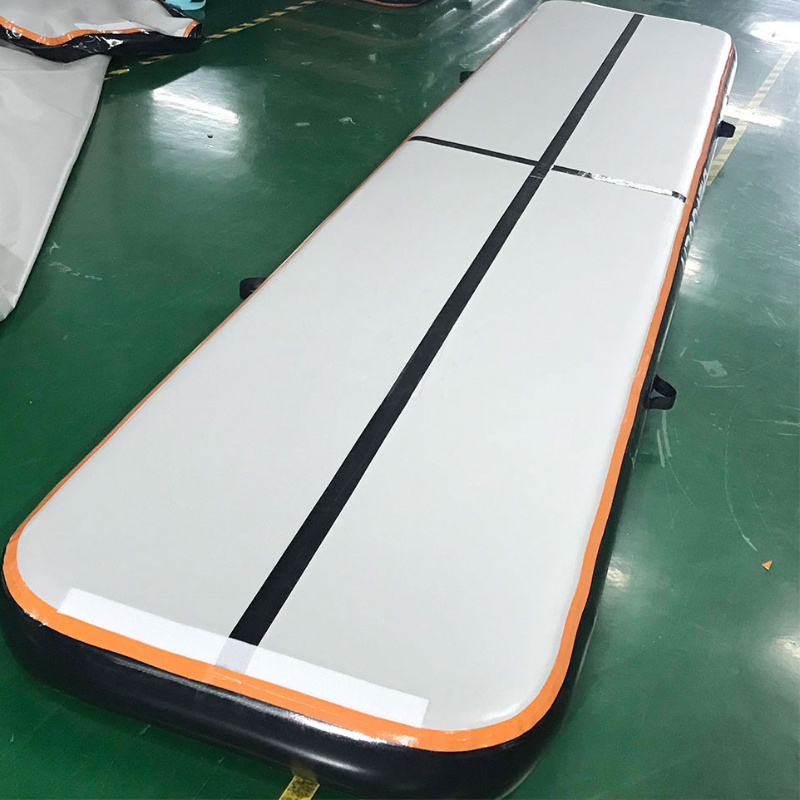 Front flip
Jumping up and down on the air track mat isn't the only thing you can do. Do you want to test how good your tumbling skills are? To keep you safe, you need to set up crash pads at both ends before you can perform a front flip. A front flip, also known as a front flip. First, you jump up in the air, form a ball with your body, spin forward, then unwind your body and land on your feet. the air track mat is suitable for front flips because this exercise puts a lot of pressure on the legs. If this is your first time doing a front flip, expect to make mistakes until you master the correct form.

Handstand
Performing handstands requires strength and flexibility. This is an excellent way to get physical exercise while having fun! For those who have not tried handstands before, it is easier to start the exercise against a solid wall and the air track mat below for support. Once you have learned to do a handstand, your body will get a great workout. Plus, you'll look cool when you can do a handstand.

Ending
I've covered all six of the more popular moves for physical training. Once again, it's best to train on the air track mat to avoid unnecessary injuries. You can buy air track mats at Kameymall.