Do you have a yoga mat at home? Have you ever seen an exercise mat in a gym? Yoga mats and exercise mats are both types of air track mats. There are many differences between them. This article attempts to illustrate the difference between the two kinds of mats and proposes that you choose the most suitable air track mat according to your needs.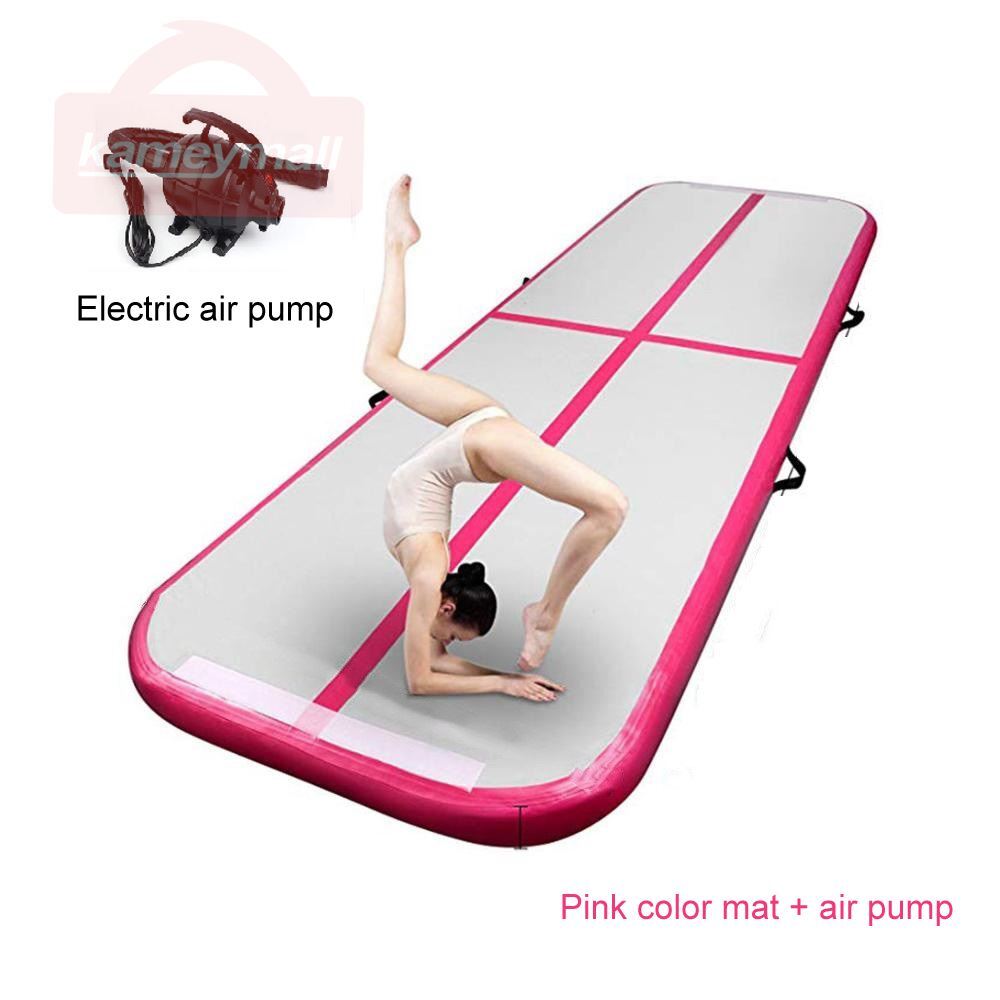 Different functions and characteristics

Yoga mats are mainly used for yoga practice. They cannot be torn or impacted. They cannot be stepped on with shoes. We cannot run and jump on them. While the exercise mat can be used for all aerobic and strength exercises, such as jumping rope, Insanity, cardio exercises such as Cheng Dorje aerobics, etc. It can also be used for various strength exercises such as push-ups, push-ups and hard pulls.
Different materials
In order to adapt to different exercise needs, so they are definitely made of different materials. There are many materials for yoga mats, but after so many years of iterations and eliminations, the mainstream materials for yoga mats are mainly NBR, TPE, linen and natural rubber. Fitness mat materials must be resistant and also have a certain degree of protection for human joints, mainly NBR, rubber and PVC.
Different thicknesses and sizes
The thickness of yoga mats ranges from 1.5-10mm. Depending on the level of training, the required thickness varies, generally the national standard size being 183cm* 61cm. Some merchants have wider mats, suitable for your own use at home, not suitable for taking to the yoga studio to use with your partner. Fitness mats are generally 7-8mm thick and gym mats are generally around 1.5cm-2cm, so the size is more flexible and can be purchased or customised according to demand.
Pick up air track mats suitable for you
Do you exercise regularly? Do you need to buy a yoga mat or gym mat? Feel free to visit Kameymall, we have a wide range of gymnastic mats with high quality, many styles and colours. Customers who have bought gymnastic mats from us in the past have been very satisfied with our products. If you have any questions about how to choose the right mat, feel free to ask us. We will get back to you as soon as possible.