As a consumable, in addition to lifelikeness and comfort, the service life of hair wigs is also a matter of concern to everyone. Many suppliers claim that the wigs they sell can be used for 3-5 years. Is this really the case? Not really. Not to mention that the quality of wigs is uneven, and the materials used in wigs are also different, so the lifespan of wigs cannot be generalized.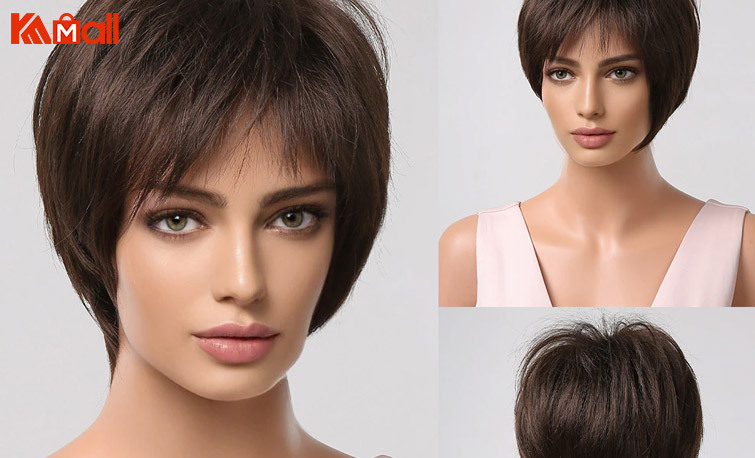 Factors Affecting The Service Life Of Wigs
Hair Quality
The material of hair on the market is mainly divided into two categories: human hair wig and synthetic hair wig. Because of these differences in hair quality, the lifespan of wigs is different. Especially low-quality hair, it loses its luster after a few days of use, becomes so frizzy and breakable that has to end its life prematurely.
Material Of Wigs
The material of the wig is also a major factor affecting its lifespan. PU, lace, mono, and silk, materials are included in wigs. Due to the different air permeability and thickness, its service life is also different. For example: a wig with a full lace hair can be used for 2-3 months, but if a thin PU weft is added to it, its durability will be greatly improved. And pure PU wigs can be used for 4-6 months. Besides, the highly durable Mono wigs can last for 8-12 months. As for the silk mesh wig, it is more durable and can last up to 2-3 years.
Ways Of Protection
Without good care, life expectancy is empty talk. For people who are already familiar with the wig wearing care process, they can better protect their wigs, so the lifespan of their hair wigs is not just 1-2 years, it may even be longer. Therefore, the service life of the wig is only a reference value for its natural aging time. Generally speaking, the wig can reach the service life mentioned by the merchant when it is maintained normally.
Purchase
Do you want to order a high-quality human hair wig with reliable after-sales services? Kameymall, an online shopping mall, is waiting to serve you! Besides human hair wigs, Kameymall also provides many hot items. Come and have a look now!