Do you need to use non-slip safety shoes in your normal workplace? Non-slip safety shoes prevent us from slipping on slippery floors and are perfect for people working in restaurants and other places. But do you know how to choose non-slip safety shoes?
In this article, I will share with you how to choose a reliable pair of slip resistant safety shoes, either men's safety shoes or safety shoes for women, and give you a recommendation for a pair of slip resistant safety shoes for summer.
What to look for when choosing slip resistant safety shoes
When buying slip resistant shoes, look at the material of the sole. Many of the non-slip shoes on the market have rubber soles. Although these soles are hard-wearing, the soles can easily become brittle when the weather is cold and the soles can easily break, causing the slip resistance factor to drop. The soles of the better slip resistant shoes on the market are mostly made of TPR material, which is more wear resistant and lighter.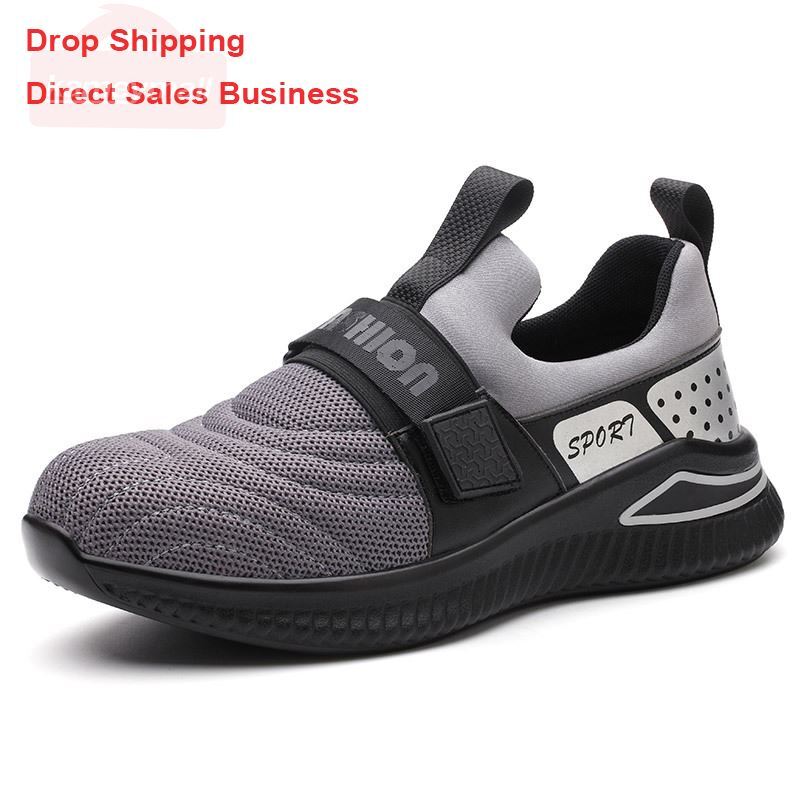 When choosing slip resistant shoes, you need to look at the softness of the sole. Although a soft sole can increase the comfort of the shoe, it can easily affect the body's centre of gravity when walking. And shoes with too hard a sole tend to affect the judgment of the feet on the ground when walking, and are not conducive to anti-skid.
When choosing slip resistant shoes, look at the grooves on the sole: slip resistant shoes with deep and multiple grooves on the sole are not prone to retaining broken ice and snow and have better slip resistance, while slip resistant shoes with shallow grooves are easy to slip on.
The safety shoes we recommend for you
This is a pair of mesh safety shoes from our store. Firstly, mesh safety shoes will keep your feet cool in the summer and they are very breathable. Secondly, while safety shoes are usually heavy, these mesh safety shoes are lighter and won't weigh you down too much. Also, the look of these shoes looks similar to casual shoes, which is why I am recommending these shoes to you.
And finally
Do you want to know which store these shoes are from? Let me tell you, these slip resistant mesh safety shoes are from Kameymall and, even more excitingly, you can get them for half the price when you order them now.