Hey there, beach babes! With summer quickly approaching, now is the time to start planning your seductive and sexy swimwear wardrobe. If you're looking for a fun and flattering option, look no further than the high-waisted bikini.
This retro style has made a comeback in recent years, and for good reason! Not only is it cute and comfortable, but it's also great for all body types.
In this blog post, we'll explore the many benefits of high-waisted bikinis and show you why they should be at the top of your shopping list this season.
What are the Differences in High-Waisted Swimwear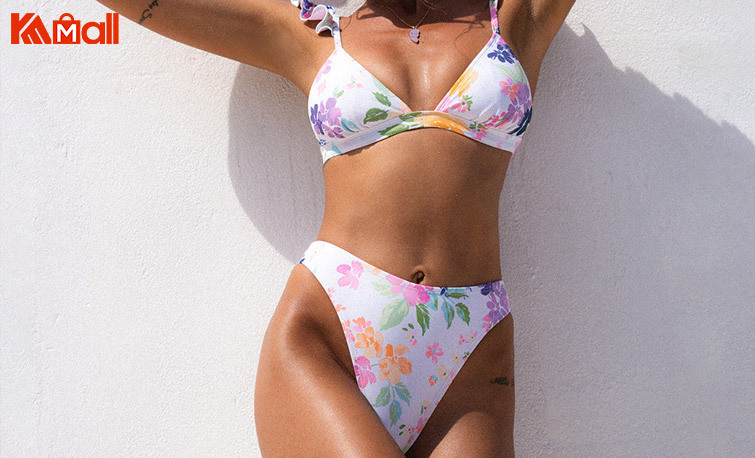 Coverage: Low-waisted bikinis sit higher on the hips and display more of the stomach region than high-waisted bikinis because the bottom of the high-waisted bikini sits higher on the waist of the wearer. High-waisted bikinis cover the stomach area more than low-waisted bikinis.
Style: Low-waisted bikinis have a look that is more contemporary and minimalist than high-waisted bikinis do. High-waisted bikinis are typically connected with a style that is inspired by the past, such as the 1950s or the 1970s.
Comfort: High-waisted bikinis can give greater comfort and support than low-waisted ones since they can help to smooth out the stomach area and provide more coverage for those who desire it.
High-waisted bikinis can also help to smooth out the behind. On the other side, low-waisted bikinis might provide more mobility and a more laid-back, beachy atmosphere than higher-waisted options.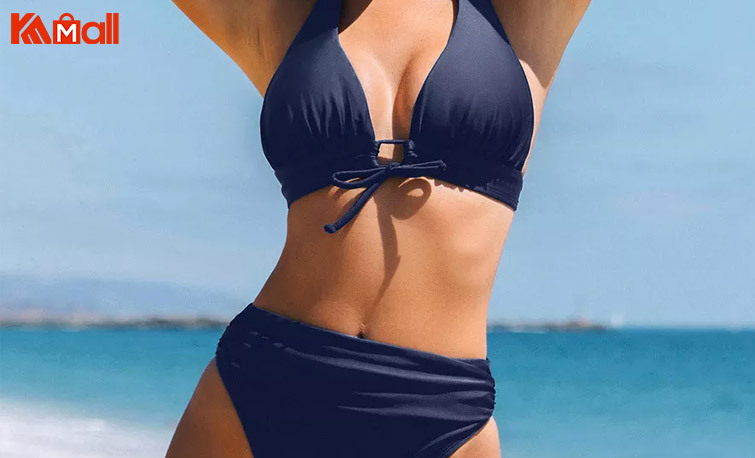 Body type: It is common knowledge that women who have pear-shaped bodies should wear high-waisted bikinis. This is due to the fact that these bikinis can assist to counteract larger hips and provide a more hourglass figure.
Because of their ability to assist and give the illusion of curves, low-waisted bikinis might be an excellent choice for women who have a body type that is more athletic or straight.
Tan lines: Different from the tan line produced by low-waisted bikinis, the tan line produced by high-waisted bikinis may be rather noticeable.
While wearing sexy women's swimwear with a high waist, you could have a line across your stomach where the cloth finishes, but when wearing a bikini with a low waist, you might have a line across your hips.
Versatility: Because a crop top or a beach cover-up may be worn over a high-waisted bikini to produce a variety of distinct styles, high-waisted bikinis have the potential to be more versatile in terms of the styling options available to wearers.
When it comes to the kind of bottoms that may be worn with low-waisted bikinis, your options may be more restricted.
Why It's Right Time to Try High-Waisted Style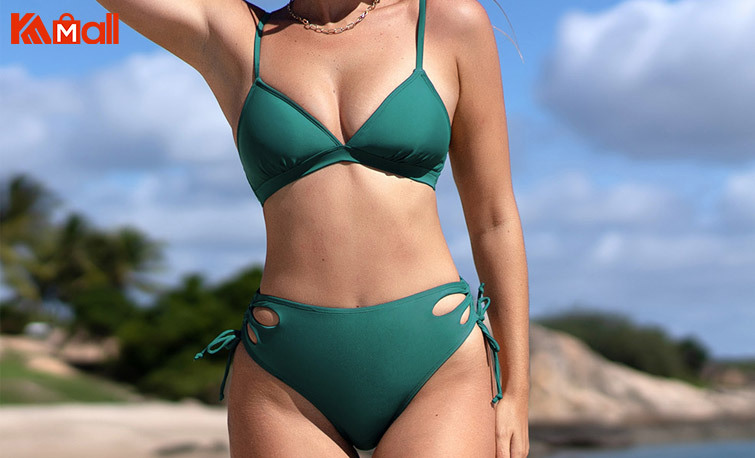 It is in your best interest to examine the myriad of factors that contribute to the widespread popularity of the high-waisted bikini among females and to determine whether or not you would benefit from including one of these swimsuits in your collection of bathing suits.
There aren't many swimwear styles that have become as instantly recognizable and iconic as the high-waisted bikini has. This fashion was quite popular from the 1950s all the way up to the late 1970s.
The style itself stands out as a sign of fashion and elegance that is evocative of a certain age. This reminiscence may be traced back to the 1920s.
The fact that a high-waisted bikini may help you attain the same stylish appearance even decades after it was popular may be one of the reasons why these bathing suits never really seem to go out of style.
Despite the fact that high-waisted bikinis are often more subdued than other styles, they have the advantage of being able to complement practically every body shape. They are very effective for eliminating any love handles and helping to make the stomach appear flatter.
In addition to this, they provide the appearance of having an hourglass figure by drawing attention to the upper belly and drawing in the waist.
You will always look fantastic in a high-waisted sexy plus size swimwear, regardless of the body type you have, because the waistline of these bikinis falls at your natural waist. They are shape-enhancing and highlight your natural form, which means that many women can wear them with more confidence than they can in skintight suits.
This is because they are both figure-flattering and figure-highlighting.
If you do a fast search on the internet for high-waisted bikinis, you will find that almost all of the available selections have a very feminine feel to them.
There is a plethora of accessories, features, patterns, cuts, and decorations, and almost all of them contribute to producing a highly feminine look.
The style is frequently seen as being highly beautiful, which most likely explains why many famous people choose to swim in high-waisted bikinis. Celebrities are known to enjoy this particular type of swimwear.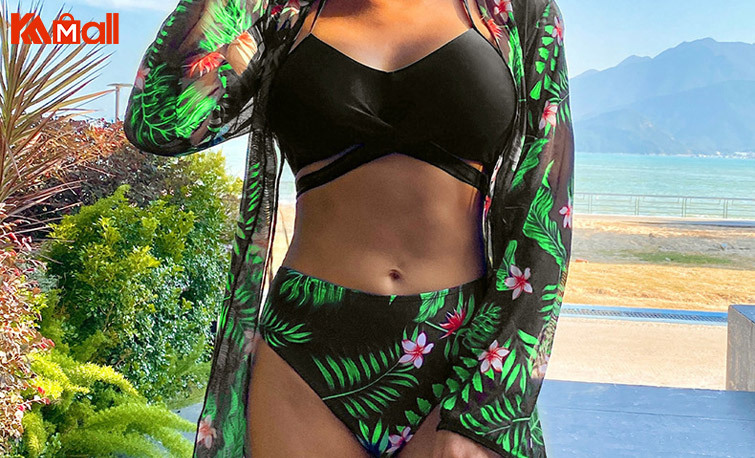 Yet, high-waisted bikinis have other benefits besides merely looking fantastic. On the contrary, many people find that they are far more comfortable than their other selections of swimwear.
Since the higher-than-average waistband sits on your natural waistline and hugs your hips, you are provided with appropriate support in all of the areas in which you require it.
But, the design also assures that the bikini bottoms will terminate at your natural curves, providing you with greater flexibility to move without being constrained in any way. Because of this characteristic, it is likely that you will be able to go the entire day in a high-waisted bikini without experiencing any irritation or discomfort.
You don't have to worry about your high-waisted bikini bottoms sliding off as you do with certain other types of bikini bottoms, particularly those that are smaller.
They continue to remain just where they are intended to be, even when confronted with the most severe waves. They are tailored to offer the utmost level of convenience.
Because high-waisted bikinis have more fabric, they often have more options to adorn the suit with additional cut-outs and decorations. This ensures that you will always be able to obtain a one-of-a-kind appearance that makes you stand out from the crowd.
You are free to combine and recombine them in any way you see fit to express your individual style. Embellishments for the legs, such as ruches, might be another way to assist you to obtain an appearance that is more attractive.
Regardless of the look you want to achieve, there are a variety of high-waisted women's sexy swimwear options that will help you to achieve the look that you want and ensure that you look great while doing so.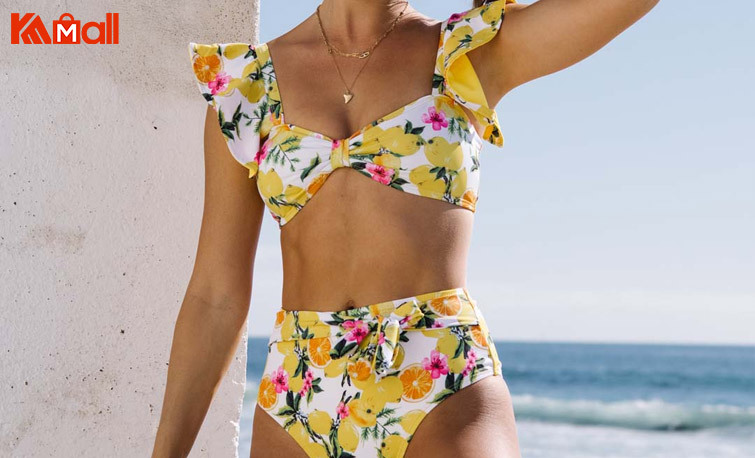 Several women have recently come to the realization that they can get more use out of their high-waisted bikinis than just lounging on the beach. This is due to the fact that these swimsuits are quite comfy and have a good fit.
You may layer them beneath a transparent midi, a skirt, or a dress. You can even wear them alone.
When you wear bikini bottoms with a high waist, you can easily transition from a style appropriate for the beach to one more appropriate for the evening, all while minimizing the amount of clothing you need to bring with you for the day.
A lot of pregnant women have found that high-waisted bikinis are the most comfortable and convenient swimwear option for them during their whole pregnancy because of how well they fit.
The fact that these swimsuits may be used for a variety of different purposes is another quality that has contributed to their meteoric rise in popularity.
A pair of big spectacles and a headscarf are essential finishing touches for any high-waisted bikini outfit.
These accessories are going to be of tremendous assistance to you in achieving the elegant and classic style you're going for.
In many cases, high-waisted smart and sexy swimwear may come with a headscarf as an optional accessory, making it simple for you to boost your appearance with no effort required. You also have the option of bringing in a variety of other items to achieve a whole new appearance.
In either case, you have a wide variety of choices available to you when it comes to accessorizing a high-waisted bikini in a fashionable manner.
You should also consider adding some high-waisted bikinis to your collection for a more versatile look, even if you love your teeny-tiny bikinis.
High-waisted bikinis have been a staple look for summer for many decades, proving that they are essential for the upcoming season and have endured through the years.
Purchasing a few high-waisted suits is not going to be something you have to worry about as you will have nothing to lose.
There is no need to worry about this fashion trend going away any time soon, and you will continue to look trendy summer after summer with this fashion.
Parting Word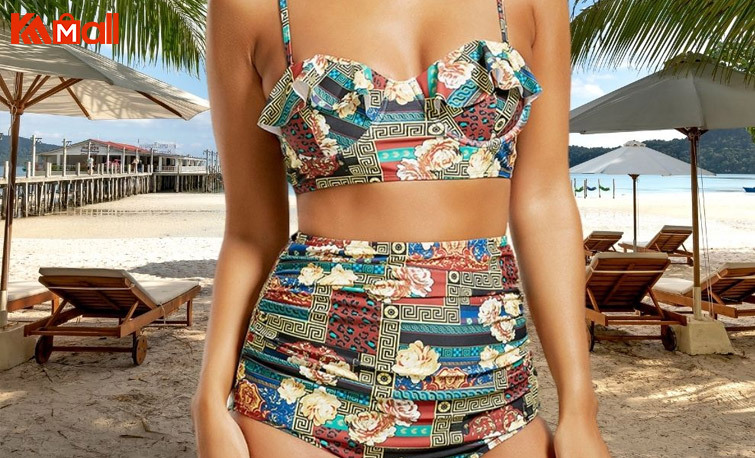 So there you have it, folks! High-waisted sexy swimwear for women is the ultimate summer must-have, and we hope we've convinced you to give them a try.
Not only are they trendy and stylish, but they also offer a flattering fit for every body type. From lounging on the beach to playing in the waves, you'll feel confident and comfortable in your high-waisted bikini.
So go ahead and treat yourself to one (or a few!) this season - you won't regret it!