Red symbolizes warmth, passion, exuberance and sexiness. A red bikini can make you the most beautiful woman on the beach or at the pool. Today I present you a sexy red bikini swimsuit from Kameymall.
Description of the bikini from Kameymall
Color
The bikini swimsuit shown in the picture is red. It represents love, sexiness and passion. Wearing this red bikini will make you more attractive. It is a very attractive color that will make you the center of attention. Besides this color bikini, you can also pick up other colors of bikini swimsuits at Kameymall. Such as blue, green, yellow, black, white, etc.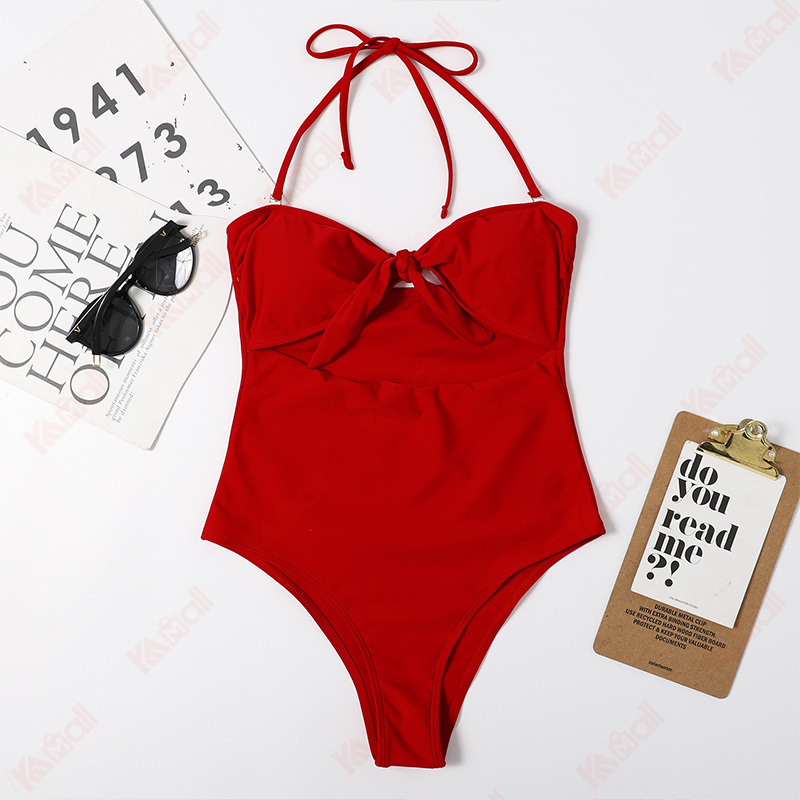 Styles
This is a one piece bikini with a neckline. One-piece bikinis will make you look more sexy. The halter neck design will cover your oblique muscles and make you look slimmer. It has a bow in front of the chest to make you look sexy and cute at the same time.
Size
This bikini comes in four sizes for you to choose from: small, medium, large, and extra large. So as long as you are not particularly skinny or fat you can wear this bikini from us. If you want another size bikini, you can go to Kameymall to choose another style of bikini.
Material
This bikini is mainly made of nylon and spandex. So it's very breathable and it's very stretchy, so you'll feel very comfortable in it.
Ending
If you are interested in the bikini swimsuit I introduced, you are welcome to buy it at Kameymall. We offer a wide range of bikinis not only in all styles and sizes, but also at good prices. If you place your order now, we will ship it to you within 2-5 business days so you can receive your bikini as soon as possible. I'm sure you'll love shopping at Kameymall.