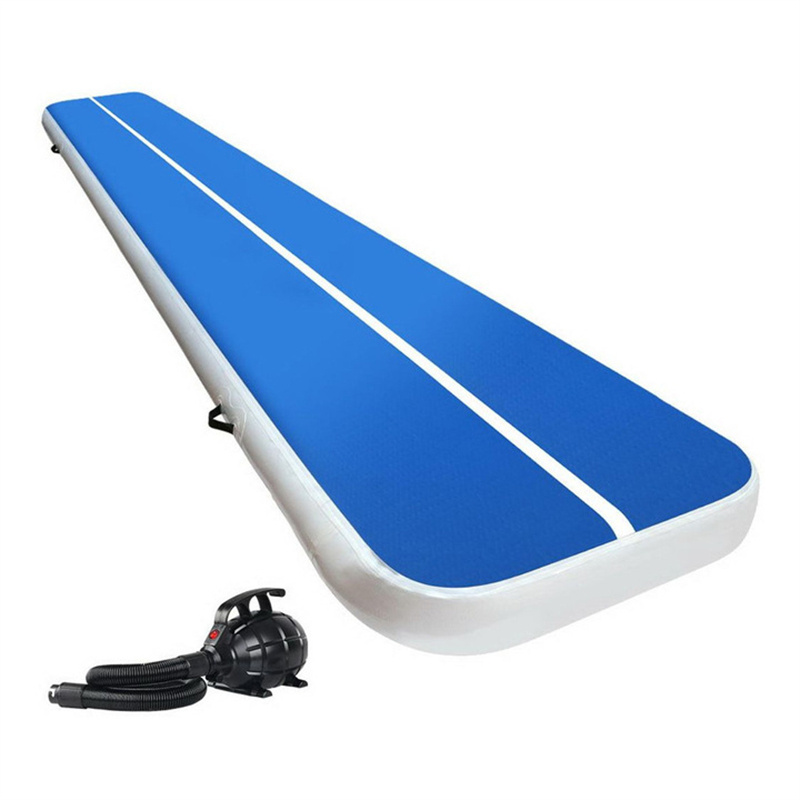 Gymnasts are unable to avoid all injuries although they have been prepared for everything, so they need a safe and comfortable air mat to help them train. The extra air in the mat makes it more elastic than a normal gymnastics mat. And this extra bounce effect, enables you to jump higher than usual. The air track mat is much more flexible and reliable than the hard floor or a normal mat.
How can an air track mat help you?
When you are practicing gymnastics, you will push your body to the limits is essential to improve the body's ability to endure the pain and build the skills. However, you need to practice them on an air track mat correctly and safely to reduce the chance of injuries.
You may have heard that air track mats are different from regular gym mats. They can often be used in martial arts, cheerleading, dance, acrobatics. They are especially designed for providing the best protection for athletes.
You need to keep flipping and jumping in your gymnastics training. Therefore, you'll need a solid mat to cover the floor and take the impact. Flipping and tumbling can cause lots of stress to joints of the foot, especially at the ankle, knees and the ball of your foot. The impact should be managed to prevent ligaments connecting the joints from getting hurt.
Buy an air track mat to practice skills safely
Air track mats are made of advanced PVC or DWF, so they are not only durable to use but also easy to clean. They are mildew, water and dirt-resistant because of the smooth surface. No matter what you want to practice, safety must come first. Come to Kameymall and choose an air track, even it will assist you through your practice during the hardest training.