In today's society, people are taking their health more and more seriously. They will spend a lot of time on sports. Therefore, professional sports goods are becoming more and more popular, especially air track mats. They are widely used in gymnasiums, homes and other places. The general air track is rectangular in shape. To ensure the elasticity of the inflatable air track, the gymnastics mat is mostly filled with sponge or inflatable. Inflatable air tracks are widely used because they are easy to fold up. The surface of inflatable air track adopts screen printing process and has a comfortable surface. It has the characteristics of high strength, anti-static, wear-resistant, sun-resistant, anti-aging, crack-resistant, safe and durable, etc.
Why do we need air track? Air track can protect us when we exercise. Air track can be applied to gymnastics, yoga, various water sports and competitions to meet all your needs. Due to its characteristics, it is much better than the traditional sponge mat. Traditional mats take up space and the longer you use them, the thinner the mat becomes.
How to choose an air track

Size
First of all, the size of the air track is a very important factor in choosing an air track is a very important factor. Where do you want to put it? In your room or in your yard? Before you buy, measure the size of the put area. Make sure the air track fits your placing area.
Thickness
Next is the thickness of the air track. The right thickness is very important when choosing an air track. Don't choose one that is too thick or one that is too thin. Too thin air track will not provide you with effective protection. There is not enough cushioning in case of a fall. Inflatable cushion is too thick is also not a good choice. When using the air track, your feet or body is easy to get stuck in the mat.
Non-slip material and soft air tracks
Too slippery inflatable gymnastics mats can make you hurt. So the surface of the air track should be non-slip. Softness is also an important factor. A good soft mat can provide you with protection.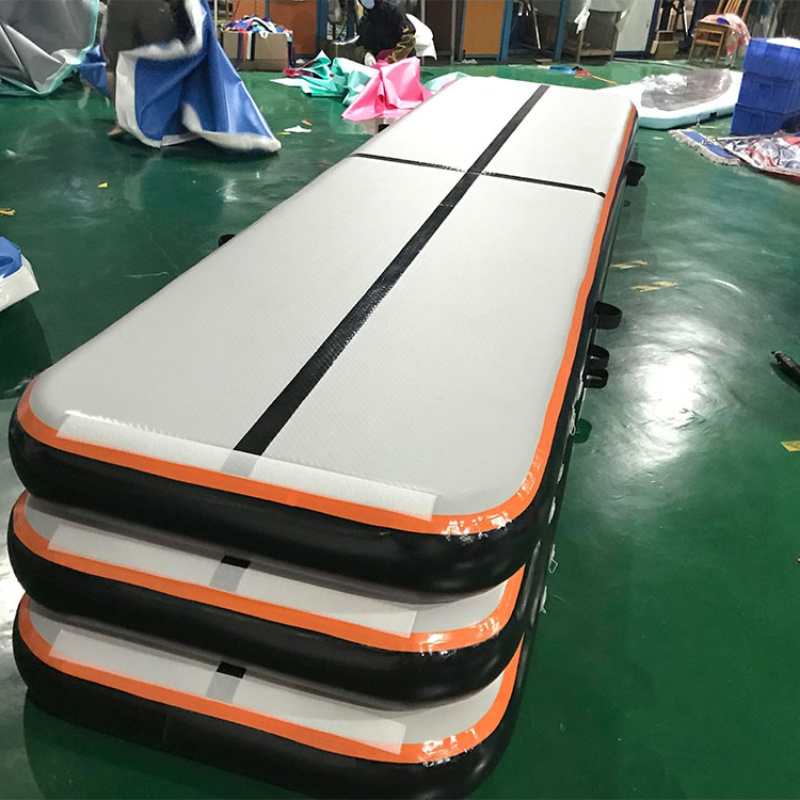 Where to buy air tracks
If you need a good air track, you can buy it from Kameymall, which offers you the best inflatable tumbling track. We have a variety of sizes, thicknesses and colors available for sale.