Bikini swimsuits is becoming more and more common. When it comes to bikini swimsuits, everyone must be familiar with it, there are plenty of distinct bikini swimsuits styles, do you know what is the difference between them? Now let's take a look.
Different types of bikini swimsuit

Bandeaukini
A bandeaukini is a bandeau top, which is no straps going over the shoulders. It is the oldest form of bikini swimsuits, which can be dated back to the 4th century AD. After it was reintroduced, its appeal among young women quickly grew, and the bandeau top gradually made its way into classic bikini sales.
Microkini
A microkini, including subgenres like tear-drop and minikini, is a very meager bikini. The designs for men typically use enough fabric to cover the genitals. The designs for women use fabric to cover the genitals and the nipples.
Monokini
A monokini, which is also called topless swimsuit or numokini, is a women's one-piece garment.
And it is equivalent to the lower half of a bikini. This term now is used to describe any topless swimsuit, especially a bikini bottom worn without a top.
Sling bikini
The sling bikini is also known as one-piece bikini or sling swimsuit. It is an unbroken suit and it is of one-piece, which resembles a bikini with the side straps extending upwards to cover women's breasts and go over their shoulders, or encircling the neck or passing around the midriff.
String bikini
A string bikini gets its name from its design which consists of two triangular shaped pieces connected at the groin but not at two sides, where a thin "string" wraps around the waist tied together to connect the two parts.
Tankini
The tankini is a swimsuit which combines a tank top and a bikini bottom. Tankinis is usually made of spandex-and-cotton or Lycra-and-nylon.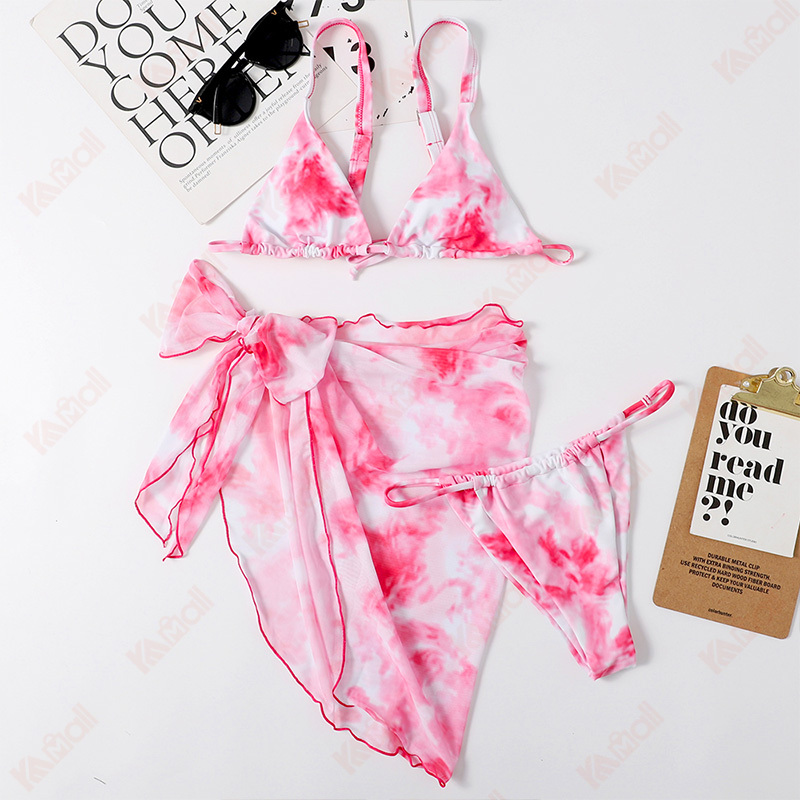 Where to buy
Why not have a look in Kameymall? We provide a variety of bikini swimsuits and other good products on a cheap price.