It is necessary for every woman to wear bikini for women beautifully. Before you buy a sexy bikini, please read the tips to wear it to make you sexy.
You should be self-confident
However your figure is, you never be limited to wear bikini swimsuits for freedom, it's not others who restrain you, it's yourself. So you can't hold off until you have the most perfect physical body to try and enjoy wearing a bikini!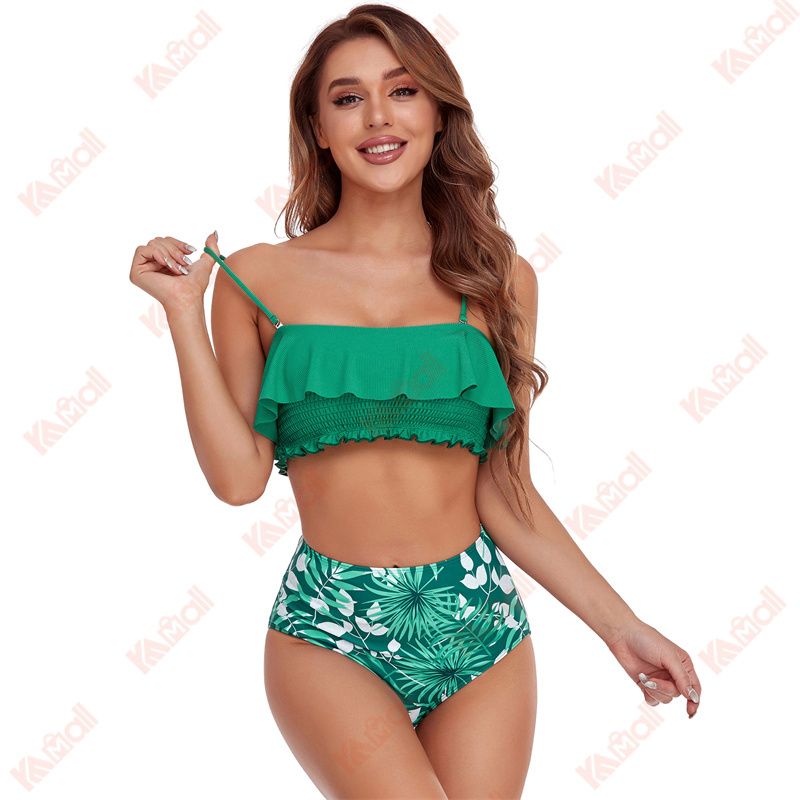 Don't choose the wrong bottom
It's so terrible for you to wear lace-up bottoms if you have fuller thighs and hips.
It's so ugly for you to wear low waistline pants made of Lycra If you have a small tummy. loose, stretchy fabrics are more suitable for you.
Don't choose the wrong bra
It's sexier for you to wear a suitable bra when you are in beaches. If your figure is so perfect that each kind of bras you could have a try. But when you have smaller breasts, what about trying a bra with thinner straps? And you also could try a bra with thicker, cross-shaped straps.
Wear some accessories
Pick some accessories, such as, the straw hat, large framed sunglasses, elaborate anklets that can be worn and so on. Besides, you can wear skin-tight tops or fabric skirts to outline the attractive body curves and make you full of charm.
Ending
Kameymall will make recommendations according to various styles so that everyone can comfortably find the appropriate bikini for them, and each style is also attached to the official website and other channels for shopping. The green top with a new flounce could embellish flat chests and the thin strap could be obviously sexy for slim or thin girls. The bottom with some white petals and light green leaves, full of swimming sense for this summer. The inverted triangle bottom emphasizes the long legs, and then make you taller visually.
The fabric composition is nylon and the fabric content is 82 %. In line with the gram weight is 200g, you can also check your size from the size chart from Kameymall. There are two colors you can pick: orange and green, so it doesn't matter if you don't like green.