The air track mat is used in a wide range of applications in life, for example in playing sports, to protect the body from injury. It can also be used as a game prop for children, who can always design a variety of games that are beneficial to their development. Air track mats used to be found in gymnasiums, but nowadays they can be found in martial arts gyms, dance gyms, kindergartens and even at home. Today, we are going to share some advice on how to use air track mats for flooring.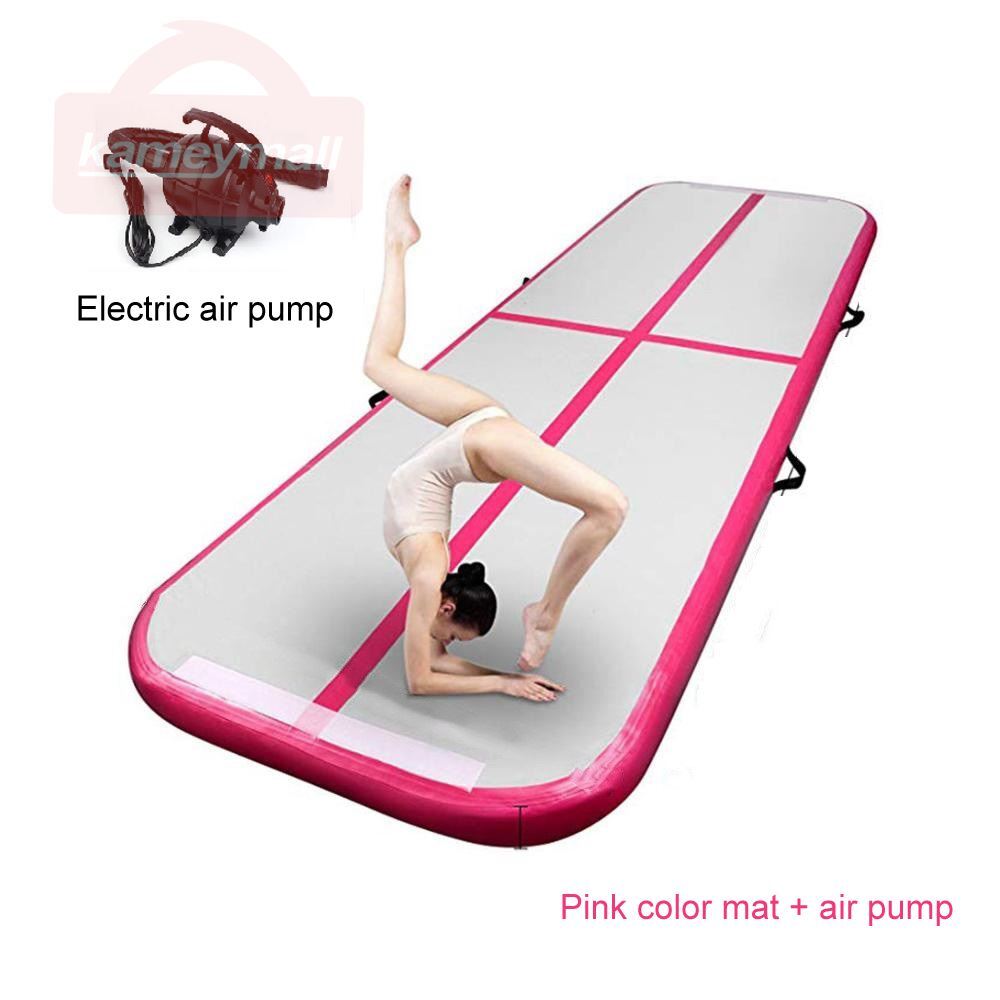 Advice on flooring with air track mats
Before buying the mats, you should measure the size of the field, divide the length and width, and then design the laying style of the mats, so that the effect of laying out is beautiful and highly utilized.
1, can be laid in accordance with the standard of the size of the playing field, so that participants can easily get used to the size of the playing field.
2, can be different coloured mats to divide the venue into two areas, to facilitate graded training.
3、The dojo can be paved in a nine-gallery or other flower shape, which makes it easy to organise game activities.
4、If there is a pillar in the dojo, it can also be wrapped with a floor mat. Cut the mat to the width of the pillar and attach a layer of coloured soft leather outside to wrap the pillar.
5、After the mats have been laid, the leftover material can be used to fill the gap between the mats and the walls, but the mats should not be too full and too solid around the walls, because foam products are prone to thermal expansion and contraction, and if they are too dense, the mats in the middle will bulge due to thermal expansion.
Choose an air track mat
If you would like to buy a gymnastics mat, feel free to contact us if you have any questions about gymnastics mats to ask. Our gymnastics mats are guaranteed quality and are available in a wide range of colours, sizes and materials. And we will process your order first and then ship it quickly. Kameymall have given the best results to our customers, hope they will fall in love with our products.