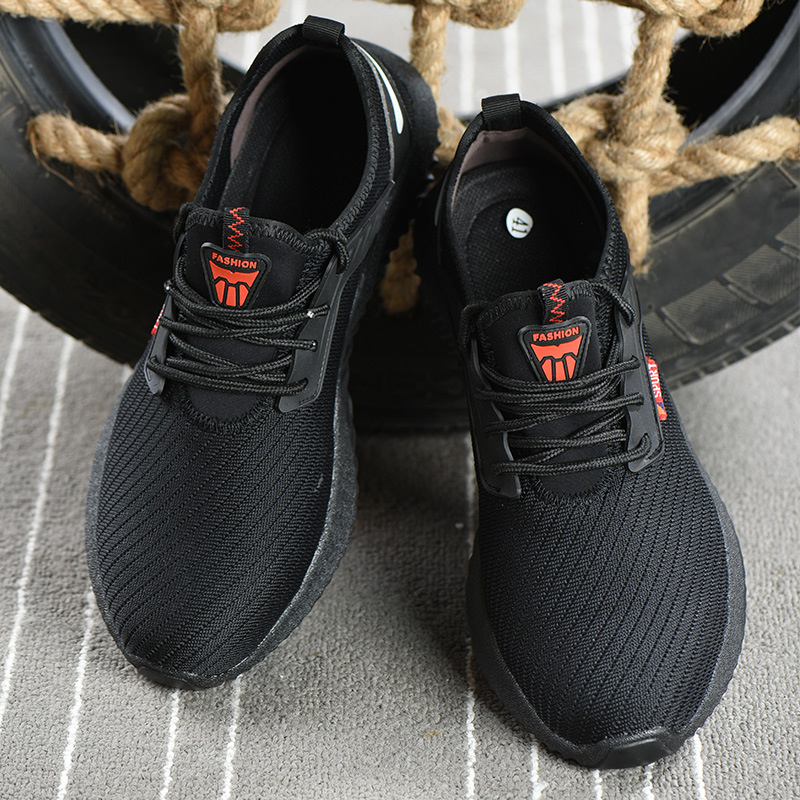 Welcome, my friends, to the warm and hot season! As the temperature rises, we all want to feel comfortable and refreshed, especially when it comes to our feet.
But if you're wearing safety shoes for work, you may find that your feet get hot, sweaty, and uncomfortable. In this blog, we're going to share some friendly and joyful tips to help you keep your feet cool and happy in safety shoes.
So whether you're a construction worker, a warehouse employee, or just someone who wants to beat the heat, keep reading to discover our top tricks for cool feet!
What If Your Feet is Not Cool...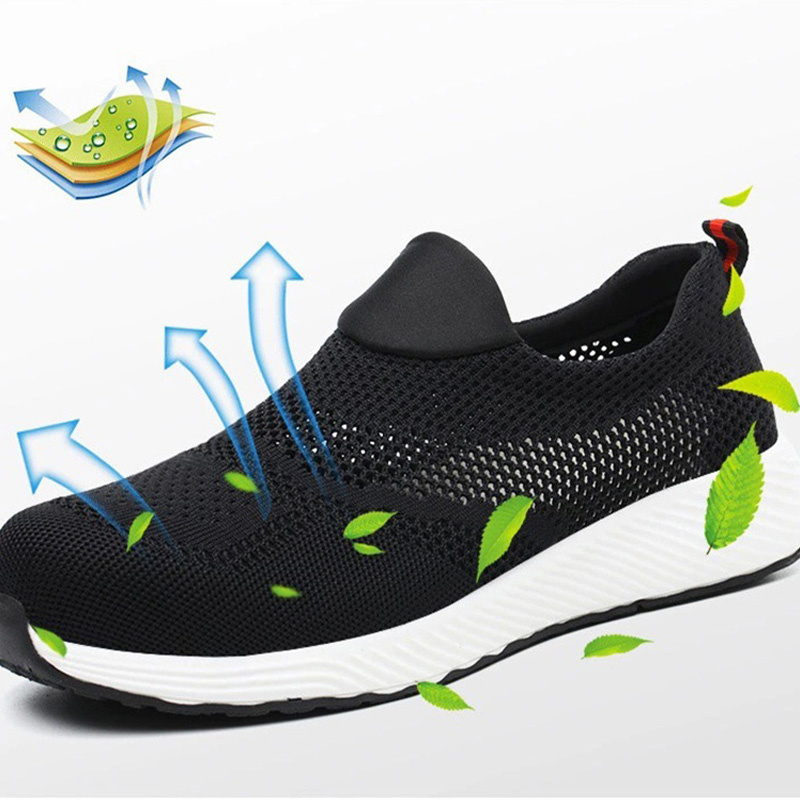 The reason for wearing special work shoes is for safety purposes, whether you are a construction worker, plumber, paving crew, or even a miner.
In most cases, these workers work in environments that are hazardous to their health as a result of their work. The main function of these shoes is to protect workers' feet from injuries as well as to give them comfort.
However, just wearing work shoes isn't enough to ensure that the feet are as comfortable as possible through the end of each working day.
You will find it challenging to work for a long period of time if you wear work shoes that are not breathable. Having shoes that do not allow your feet to breathe can cause bacterial infections in your feet, especially if you wear them for long periods of time.
As a result, you will experience discomfort and irritability in your work environment, which will hinder your performance.
Aside from that, itchy and sultry feet can cause excessive sweating, which may result in foot fungus growing on your feet due to excessive moisture.
For this reason, you must wear your safety work shoes in a way that keeps your feet cool in order to prevent these problems from occurring. The only way to ensure that your shoes are ventilated properly is to ensure proper airflow inside them.
As a result of adequate airflow, your feet will stay cool, which will help you to accomplish your work in a more pleasant manner.
Tricks for Cool and Fresh Feet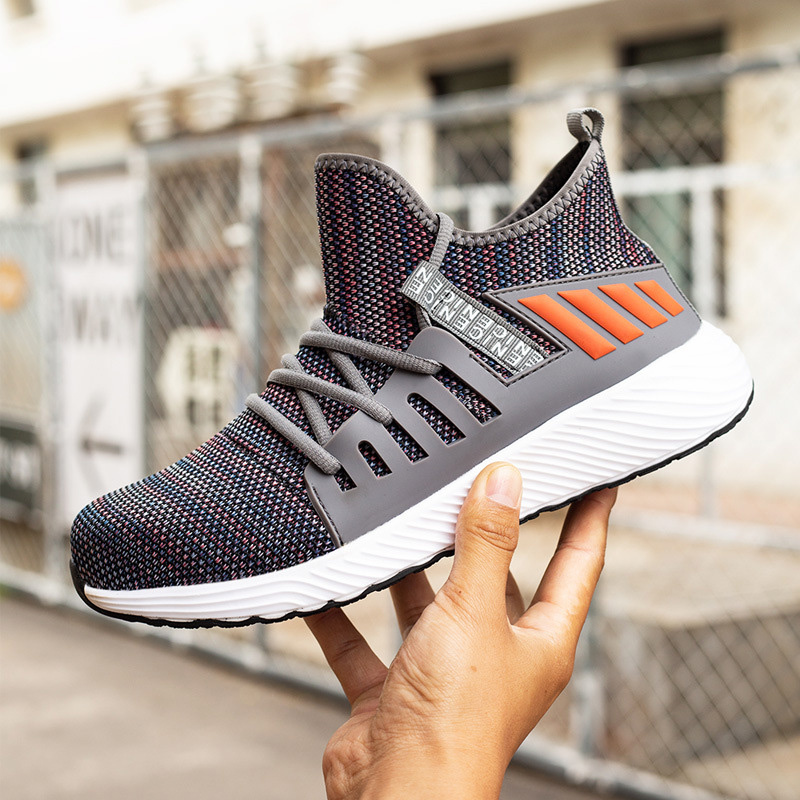 Keeping your feet cool in work shoes is not a problem if you adopt a variety of techniques. In some ways, you may find that they are complicated for you, while in others, they may seem simple.
The following tips will help you keep your feet cool even after a long day of work, even if you have been wearing heavy work shoes for long periods of time.
1. BREATHABLE MATERIALS
The work shoe market is filled with a wide variety of types of work shoes that may cause you confused about which one to choose from.
As a rule of thumb, it is best to select well-breathed work shoes that are ventilated inside so that air is allowed to circulate inside them. There are some work shoes that offer many protective features, including water insulation and steel toe caps to protect your feet.
As a result of these features, the shoes are unable to maintain good airflow, resulting in hot and sweaty feet. It is true that in this case, however, the price of the shoes is somehow a reflection of their quality as well as breathability.
As you can imagine, some manufacturers invest a great deal of money into high-tech equipment and top materials in order to make safety shoes that are still breathable even if they are made of strong and high-resistant materials.
It is therefore imperative that you choose the best safety work shoes with breathable material if you work for a long time in these shoes and you want to keep your feet cool while you are working.
A pair of breathable shoes are usually able to supply better airflow than a pair of ordinary work shoes. Investing a little extra money in a good work buddy can be very worthwhile.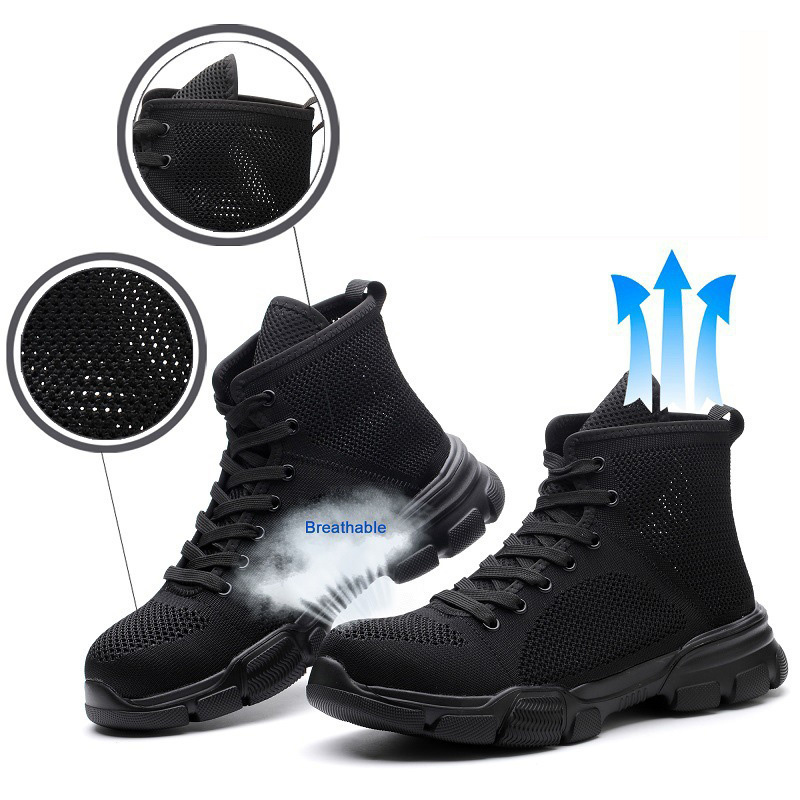 2. WEAR SOCKS EVERY DAY
It is important to use moisture-absorbing socks if your shoes do not feature moisture-wicking technology. It will help you to keep your feet cool and sweat-free during your working hours, so you can enjoy being productive.
Most commonly, moisture-absorbing socks have a great ability to absorb and prevent the build up of odors inside the shoes because they absorb moisture. As a result of this feature, the shoes are able to absorb all sweat easily, maintaining the flow of air throughout the inside, contributing to the reduction of boot interior temperatures.
In this way, you may be able to work longer and stay sweat-free without getting tired of working and getting hot feet.
3. USE POWDER/SPAY IN SHOES
Moisture-wicking capabilities can also be found in foot powders and antiperspirant sprays, which have similar properties to moist absorbent socks.
With the help of this powder and spray, odors can be prevented from accumulating and sweat will be absorbed. The use of foot powder and antiperspirant spray can also help to improve the flow of air inside the work shoe, which in turn can help to reduce the inside temperature of the shoe.
As a result, if you have a problem with hot or sweaty feet in your safety working shoes, you should use antiperspirant spray or foot powder after you take off your shoes at the end of each working day so that you can prevent this from happening.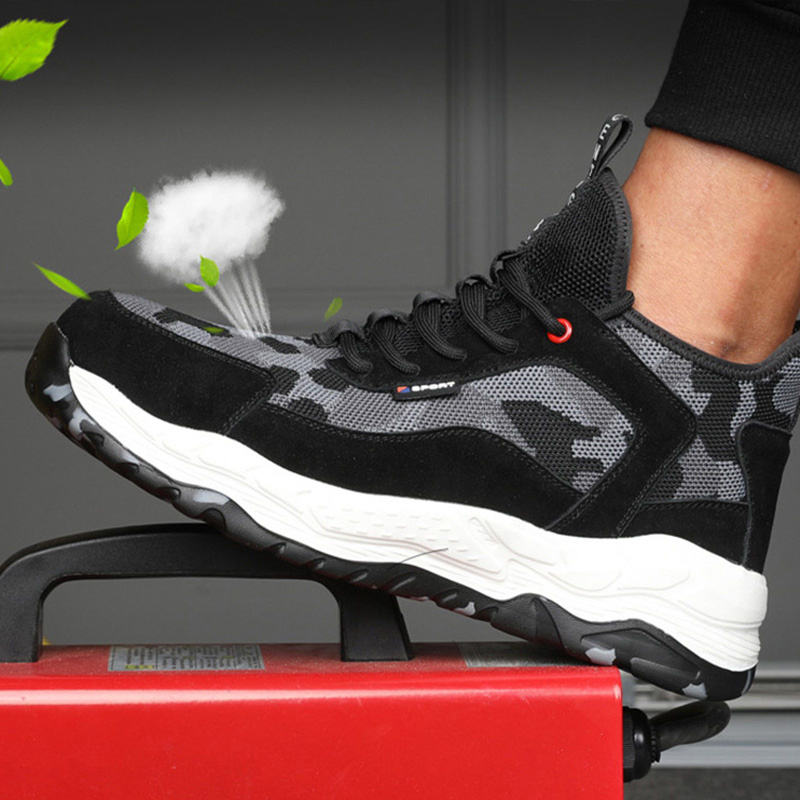 4. USE SHOE PADS
Insert shoes can be a great solution to keep your feet and your shoes dry when you work on your feet all day. The reason for this is that they play an important role in absorbing moisture and cutting down on the chances of slipping.
The inserts may also come with a fragrance that contains oil to diminish the odors that occur as a result of sweating. The insert also has a large number of evenly sized tiny holes on it, which means that your feet are able to absorb heat directly from the insert, reducing the temperature inside your work boots.
There will be no problem working for hours with work boots if you use this method.
5. CLEAN YOUR FEET EVERY DAY
Keeping your feet clean and dry will enable you to get your skin to breathe properly and reduce the chances of a buildup of bacteria and fungus blocking your pores, which in turn will make your feet feel refreshed and will promote good health conditions on your feet.
As a result of this process, your feet are able to breathe through their skin, which supports the process of keeping their feet cool inside the boots.
In essence, this process is capable of reducing the body's temperature, which means that you can get cool feet as a result. All in all, the best thing to do to keep the function of your feet working properly is to make sure your feet are cleaned before wearing work boots.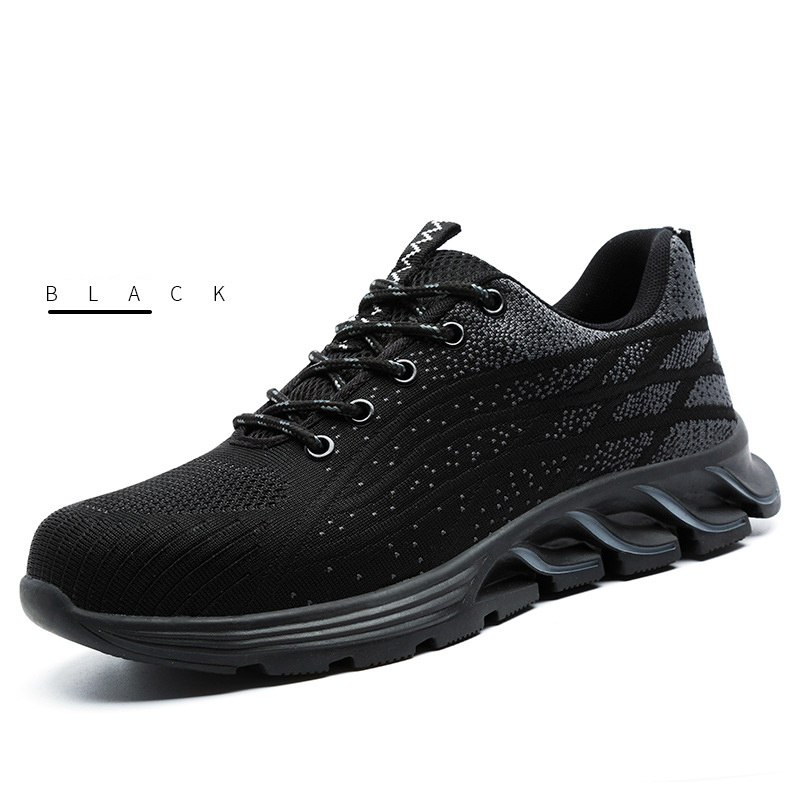 6. WEAR DIFFERENT SHOES EVERY DAY
It is very unlikely that your work shoes will be completely dry by the time you wake up the next morning if you have sweated all day in them.
The process of drying out your shoes from the day before can take as long as 24 hours before they completely dry out after you take them off.
So, the next morning you will be putting on damp shoes, adding to the heat and humidity that your feet stay in throughout the day, and this is going to make your feet even more uncomfortable than they already are.
The best suggestion I can make to you is to not wear the same shoes every day, even if they are your favorite pair of work shoes or boots, and to alternate between your shoes every day.
Your most comfortable safety shoes will be able to fully dry in this way, continuously keeping your feet cool and dry the following day as well.
7. STAY HYDRATED
There is no way you would have thought of this tip as a solution, would you? The truth of the matter is that our body temperature can rise for a variety of reasons depending on the circumstances.
It is common for people with hot flashes to be in hot weather for a long period of time, to wear tight clothing, and to engage in vigorous physical activity. In such a situation, it is crucial that you drink plenty of water as well as eat foods that are high in water content.
These foods normally include vegetables. Your body temperature will be reduced as a result of doing this.
The more water you drink, the lower your body temperature will be and the less sweat you will experience, and this will also help reduce the temperature inside your work shoes.
Final Words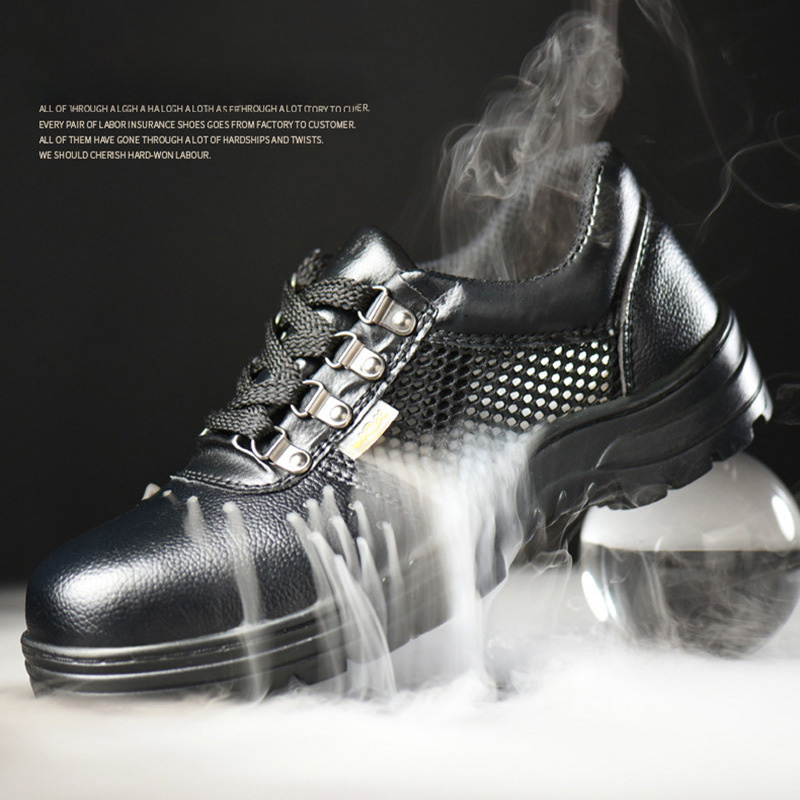 Ah, it feels so good to have happy feet, doesn't it? We hope that our tips have helped you keep your feet cool and comfortable during the hot season.
Remember to stay hydrated, take breaks when needed, and wear breathable socks and the best work safety shoes to keep your feet feeling fresh.
No more waitings, get up, and take action to stay cool, my friends!