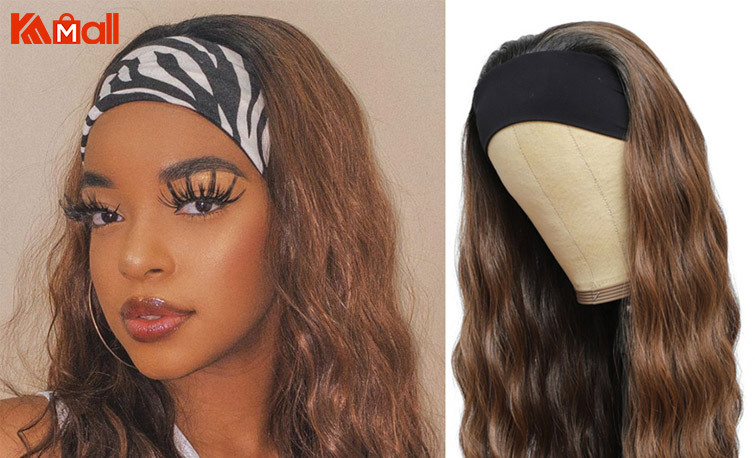 Have you ever had a hair wig – lace wigs or headband wigs, that was once beautiful and bouncy, but now looks dull and damaged? If so, you're not alone! Hair wigs are a great way to switch up your look, but they can also be easily damaged from daily wear and tear.
The good news is that many hair wig problems can be fixed without spending a fortune on a new one. Take this wonderful chance, we'll share some simple and effective tips for repairing your damaged hair wig, so you can get back to feeling confident and fabulous.
Why Human Hair Wigs Get Damaged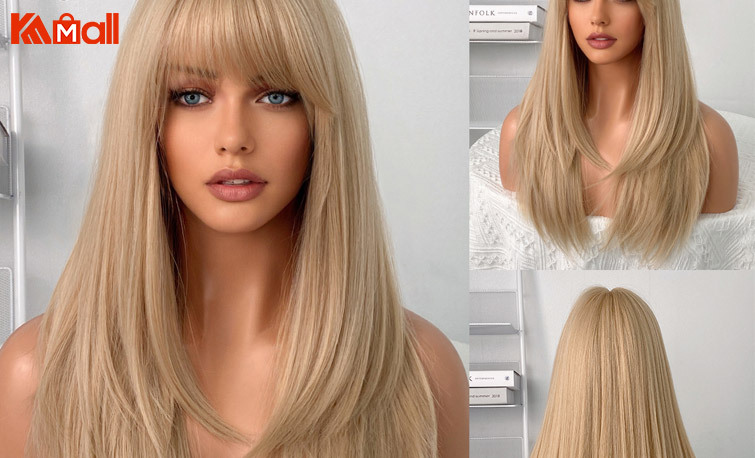 Let us first explain why it is that human hair wigs get dry in the first place before we begin to look at how to revive a wig made of human hair.
The natural oils that your scalp produces as a result of your natural hair are known as sebum. Sebum is a natural oil that keeps natural hair hydrated.
The lack of natural oils is what is unavoidably a problem with human hair wigs, causing them to dry as time goes by, despite all the best human hair wig care you can provide for them.
Human hair wigs can become dry and stiff owing to a number of other factors. And those can lead to a wig feeling stiff and dry, which may require the need to restore it. To make it clear, water with high mineral content, chlorinated water, seawater, and prolonged exposure to the sun is five of these factors.
By limiting the amount of time your human hair wig is exposed to these elements, you will be able to maximize the moisture and fullness of your wig, as well as make it more wearable for longer periods of time.
Lastly, if you wear a human hair wig to bed, you should be aware that it will evaporate and lose its moisture more quickly, which can result in more damage to the human hair lace front wigs.
The human hair wig should be kept free of tangles as much as possible in order to maintain its condition, which is why sleepwear is not recommended when wearing a wig. Using cotton pillowslips and bedding is not a good idea because they will dry out the human hair wig and cause friction to occur.
How to Make Human Hair Wigs Revived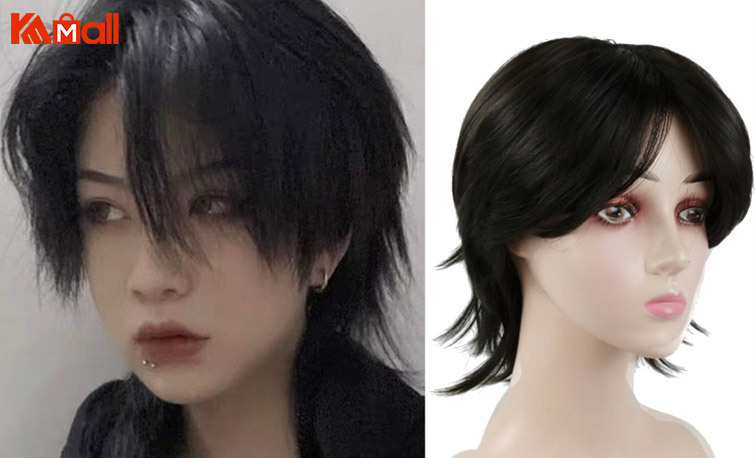 There is no need to worry if you experience brittleness or stiffness in your human hair wig due to its long-time wearing. Follow the five steps below, to make your wig feel soft and fabulous once again, so you can see how easy it can be to revitalize a human hair wig.
Step 1: Massage your hair wig with a natural oil before washing it
---
It is always a fact that lack of oils and hydration is an integral part of the factor that contributes to the dryness and dullness of our hair wigs.
It is therefore imperative to apply a certain quantity of essence oil as the first step in the process, as part of the softening process, and to massage gently the oil into the hair wigs so that it can take the moisture it desperately needs.
So if you are planning on treating your wig with a conditioning treatment, then the first step you need to take in order to restore your wig would make sense.
It is highly recommended that you apply a natural oil to your human hair lace wigs, such as Moroccan oil or coconut oil, gently to all of its surfaces. As for the beauty oils, they are perfect for restoring moisture to your wig as well as giving it a gorgeous fragrance and feel.
For a better effect, after using your product of choice, you will want to use a shower cap to cover your wig for about 30 minutes in order to allow it to sit and moisturize.
Step 2: Rinse your hair wig with the lukewarm tap water
---
Following the pre-wash oil application, the next step is to rinse out the pre-wash oil with a tap water solution, rinsing it out properly. It is highly recommended that the water temperature should not be too hot, rather it would be better if the water was lukewarm in temperature.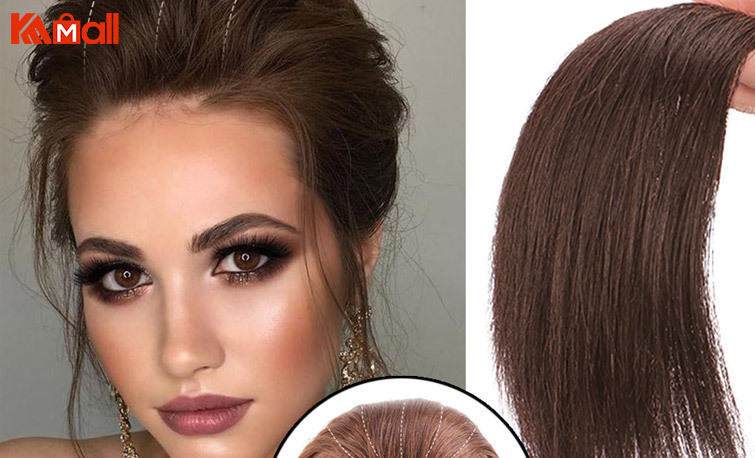 By using this mild temperature water, your human hair wig will be protected from dehydration, and you will avoid the use of heat which would remove the moisture from the hair during the rinsing process.
Besides this, when you wash your hair, don't forget to keep the water flowing in the same direction as you wash it to prevent any tangling from occurring.
Next, you need to properly lather your wig with a shampoo that contains moisturizing ingredients for human hair wigs.
I would like to make sure that you are aware that the shampoo you should use should not be one that has a deoiling function, but one that has a maintenance or moisturizing function instead.
Additionally, it is important to remember to rinse the wig thoroughly after shampooing to remove any remaining residue. This will ensure the wig stays in the best possible condition.
Step 3: Conditioning your hair wigs
---
You will need to apply a moisturizing conditioner to your hair after you have rinsed all of the moisturizing shampoos out of it. From the tip of the wig to the front of the wig, make sure that the conditioner is applied thoroughly to the whole lace wig.
A wig should be moisturized with conditioner to restore it to its original condition. When moisturizing your human hair wig, be sure to apply extra conditioner to the nape and tips so that you can restore it to its original condition.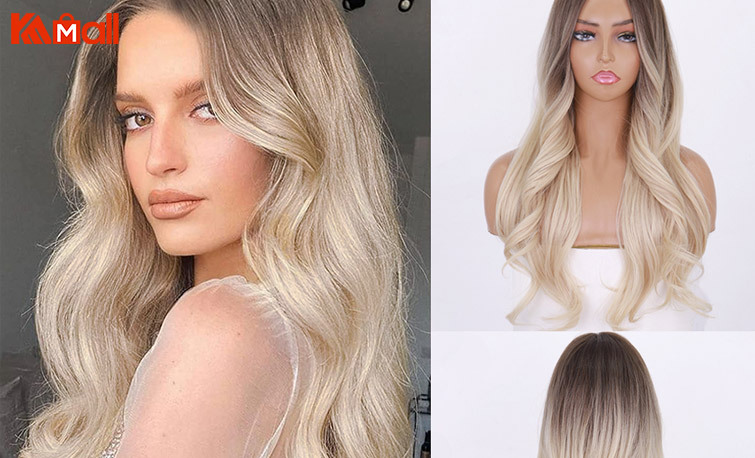 It is often in these areas of the hair wig that you will notice the most visible signs of dryness and loss of bounce when the wig becomes older. Therefore, taking a closer look at the nape of a human hair wig and its tips of it will assist you in figuring out how to rejuvenate it.
It is important to allow the moisturizing conditioner to sit for three to five minutes for it to do its magic, after which you should thoroughly rinse it out.
The tangling that occurs during this step should be removed with care, as it is likely to have formed during this stage.
It is important to remove all knots from your wig by gently combing with a wide-tooth comb or using your finger to run through it until strands of the human hair wig become flat and sleek.
Step 4: Deep conditioning with the product of a hair mask
---
As a way of restoring your damaged hair wigs to the best possible condition, it is imperative that you apply a hair mask to the wig. This is an additional step that should be added to the daily routine that you might already follow for taking care of your hair.
Once again, if you're going to use such a deep conditioner, it's important to make sure that it covers the entire wig, and remember to add a little additional product at the ends of the wig.
The best way to achieve an excellent hair mask result is to make sure you apply a shower cap over your wig once you have applied the hair mask. Using a shower cap will allow you to trap heat and lock in moisture, which will lead to an improved conditioning process.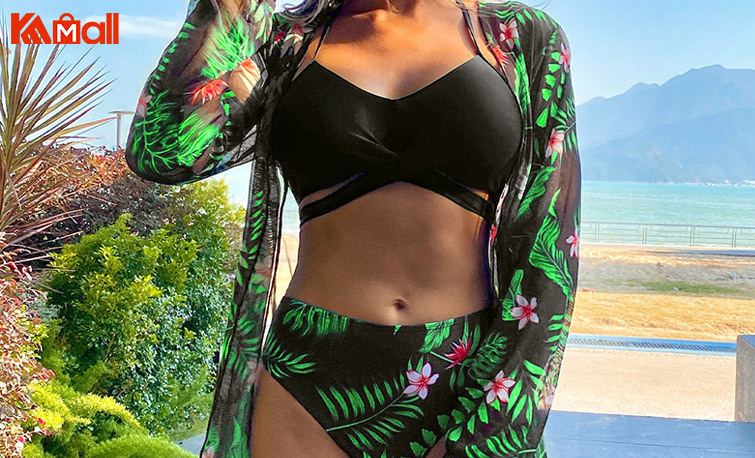 It is important to leave your human hair lace front wigs in this condition for approximately 15 minutes, so the hair mask will have time to rejuvenate your wig.
Step 5: Dry your hair wig with low heat
---
It is time for you to dry your human hair wig once you have rinsed out all of your product. The most important thing when it comes to drying your wig is to take care and be careful not to damage it or create any tangles when doing so.
When wringing out your wig gently, make sure to squeeze it out as much water as possible before laying it on a clean towel to dry. When you have finished drying your wig, blot out any excess water with your towel and cover it with the second half of the towel.
Finally, there is no doubt that your wig is still wet at this stage, you should place it on a wig stand for a few hours so it can air dry. This is the safest way to dry your wig and it will keep the moisture and silkiness it was created with.
Blowing dry your wig in low heat with a comb is the next step, but before that, you have to wait until your wig is 70% dry. Make sure you use a heat-protectant spray before you start blowing!
Warm Reminder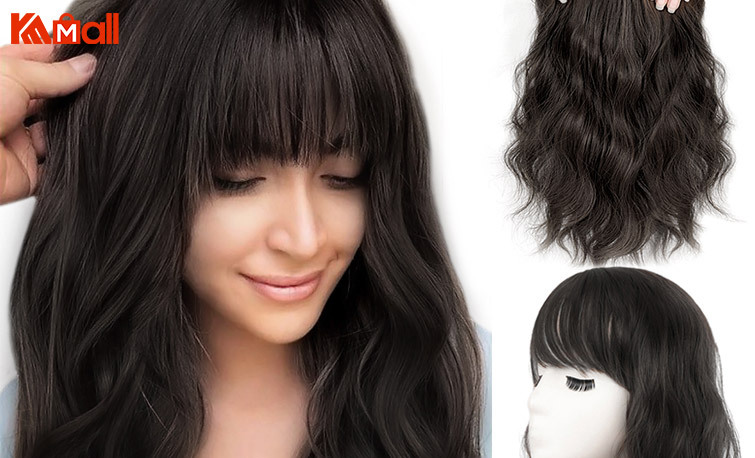 The most important thing you need to remember is to do these care procedures twice a month in order to maintain the shine, sleekness, and softness of your hair wigs. This is even true if your hair wig is new and has not yet become weak, dry, and dull after using it for some time.
Human hair wigs are silent and inconspicuous when it comes to getting to a worse condition, depending on the level of neglect. As a matter of fact, it would be impossible for us to see those changes until our wig developed severe frizz and became really damaged.
For one to have a happy and confident day, having such deep caring and maintaining routines on your hair wigs regularly is of the utmost importance. This is because it helps to have such a good day.
Final Say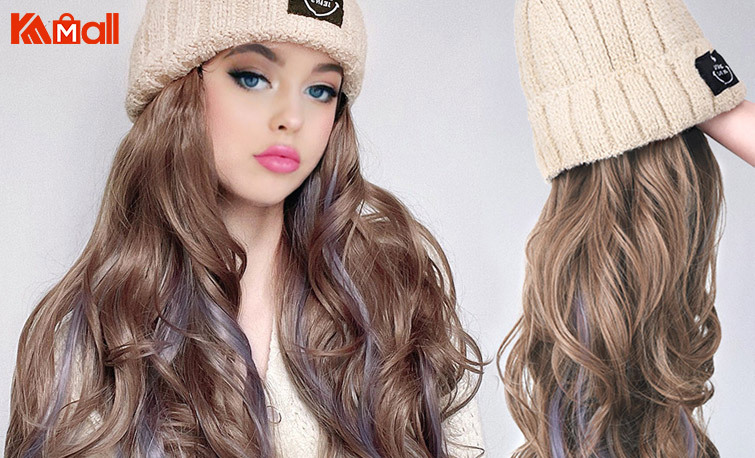 With a little bit of effort and some expert tips, repairing your damaged hair wig is easier than you might think.
Whether you're dealing with tangles, frizz, or a lost shape, our tricks and hacks can help you restore your wig to its former glory, no matter whether short lace front wigs or deep wave hair wigs.
Remember to be patient, and gentle, and use the right products and tools for the job. By following our advice, you'll be able to enjoy your wig for a longer period, save money, and look stunning every time you wear it!