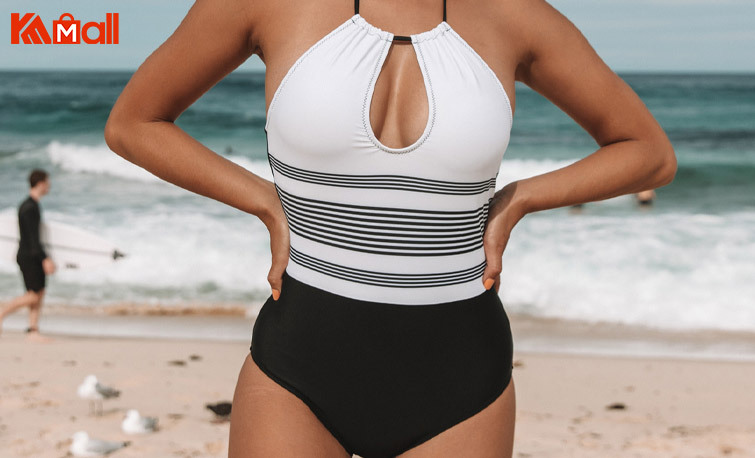 Warm spring is here, so is the hot summer far off? It's time to hit the beach or pool! But if you're feeling a bit self-conscious in a traditional bikini or one-piece swimsuit, a tankini might be just the swimwear solution you're looking for.
With the coverage of a one-piece and the convenience of a two-piece, tankinis are versatile, comfortable, and stylish. But with so many different styles and cuts available, it can be tough to know where to start.
That's why we've put together this ultimate guide to sport tankini swimwear - so you can find the perfect swimsuit to make you feel confident and fabulous all summer long."
How is a Tankini Different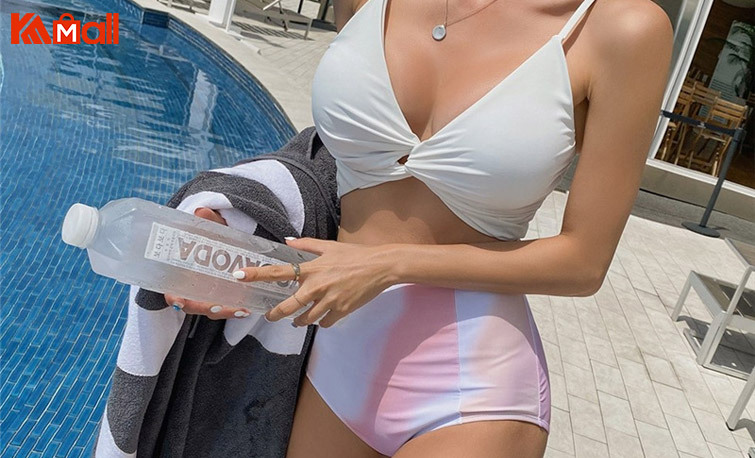 This type of bathing suit is somewhat similar to a one-piece bathing suit in terms of the look. A one-piece bathing suit generally covers more skin than a one-piece bikini, and it is a more modest option than the ordinary one.
For women who wish to keep a modest image, but like the ease of wearing a bikini, tankinis are a great option. The truth is even in a tankini you are able to access the restroom without taking off your entire suit to do so.
Among the many reasons why bikinis are so popular is their ability to combine tops and bottoms, which is another reason why they are such a great choice. An all-in-one bathing suit that also functions as a bikini, the tankini has all the advantages of both.
There are a variety of choices when it comes to the bottoms as well. If you want to find sexy swimwear bottoms for you, you can choose from either high-waist or low-rise bottoms.
Rather than the conventional bikini bottoms included in tankinis, some tankinis come with swim shorts which allow for a little extra coverage.
What Choices Do You Have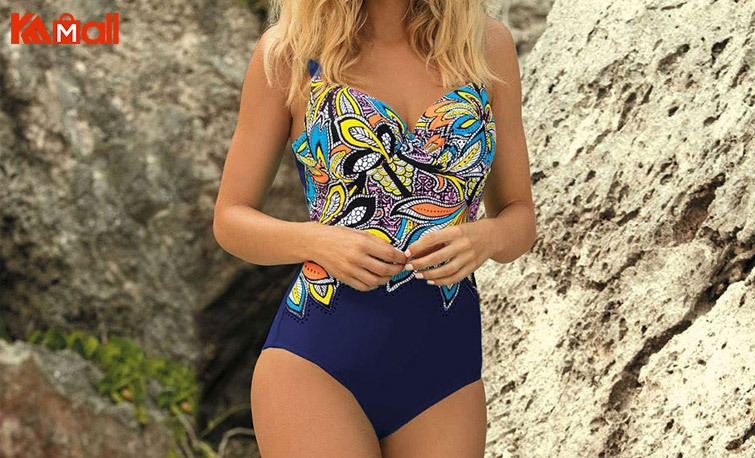 As soon as you walk into a store full of tankini collections, you may feel a bit confused and find it difficult to make a choice immediately.
In the following lines, I would like to provide you with some guidelines so that you can understand what details you should pay attention to when you are looking for the best tankini for yourself to buy.
Straps -- Fashion designers are able to choose from a wide variety of bodice designs to create outfits in which the straps can be placed in a variety of ways, and in what form.
Alternatively, they may choose not to place any straps on the top at all. It is for this reason that tankinis often take on the features of a halter top, bandeau top, mayo top, or even a plunge top in ways they have never been before, making it sexy swimwear for women.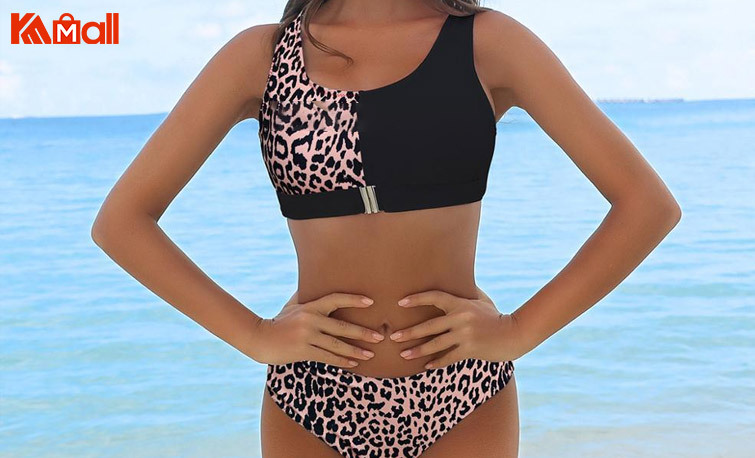 Cups -- We should note that there have been a substantial number of changes made to the cut of tankinis for its significant display.
To begin with, you should think about how you want the top to look. As a first step, let's take a look at cups. In fact, as you can see in the photos of fashion posters and magazines designers have tried to cater to the multiple needs of ladies of almost every shape and size.
There are several types of tankini tops available, such as ones with sewn-in cups, ones with foam base cups, and even ones with steel banding beneath each cup, as well as ones with gel strips that provide reliable support, and even ones with bandeau cups that look attractive.
Top Design -- It will be embellished with draperies, edging, bows, ribbons, and even lace inserts along the chest line. There is something extremely seductive and feminine about the tankini due to all of these cheeky elements.
Furthermore, when it comes to swimwear bottoms, it is also another aspect that women can pay much attention to, taking their time to choose the one they think is most suitable for them.
A bottom's most distinguishing characteristic is its elegant simplicity, which places a strong emphasis on the contrast between its top and bottom.
There can therefore be seen a tankini's elongated top is combined with a large selection of trunk selections in a set that includes both elongated tops and short trunks.
It is now possible to find bottoms in the market that are shorts, slips that have a higher waist, or conversely, slips that have a lower waist, thongs, tangas, bikinis, and culottes.
Top Length -- This refers to the tops of the sport swimwear itself. A woman's swimsuit top should not have a narrow cut, but rather it should be able to cover her entire upper body.
Nevertheless, the designers of bikinis have taken a new approach to the design of this item and have taken it to another level by shortening the length of the tankini top in a way that is different from the usual one.
There is one notable difference between the two in that the bottom edge of the top hits either the bottom line of the swimming bottoms or it is located approximately 5 cm away from it.
How to Pick One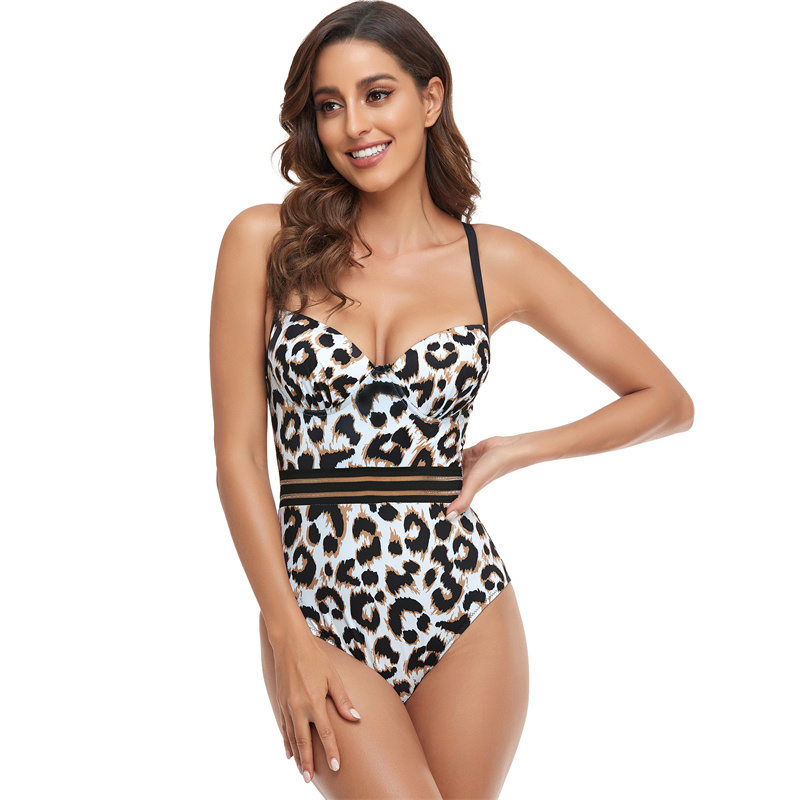 Women who wear tankinis are blessed with a boon. It is also possible for women to be fanciable, flattering, and trendy by wearing tankinis, which are an alternative to sexy bikinis.
As an added bonus, women are also able to choose from a variety of styles of tops and trunks to fit their body shapes, thus creating another spotlight for them and making them shine at the beach.
Pear silhouette: There are different ways of minimizing the lack of pear shapes, in which the lower body is larger than the upper body, such as a tankini top that is formed in the form of a bandeau or made in the form of cascades.
This is a top that creates a sharp triangle at the bottom, descending to the line from the bottom.
Apple silhouette: The body of an apple-shaped creature has a larger upper body than the lower body, which is the opposite of the body of a pear-shaped creature.
The best way to create a well-balanced appearance is to purchase a tankini top that has a cutout design on the upper body that resembles the shape of a plunge.
It is purely a fashion choice to use less fabric for your top part of the body and to create minimalist designs so that you will be able to attract as little attention as possible to your top part of the body.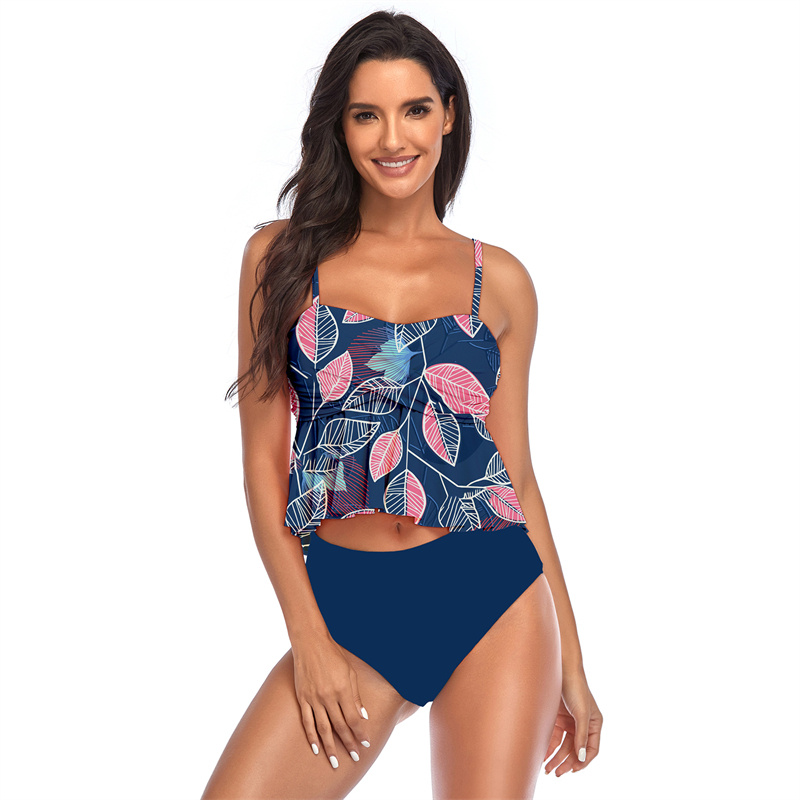 Inverted triangle silhouette: There is a tendency for women in this body shape to have wider shoulders than they do hips and waist. If you want to choose sexy women swimwear, you need to look for one that has a bottom cut similar to shorts, and the top should be designed in an A-shape.
Hourglass silhouette: If you are fortunate enough to have the kind of body shape described above, then congratulations! There is no doubt in my mind that you have the best body silhouette ever.
You can choose the one you like out of a wide range of tankinis no matter what you like without having to open your eyes if there is a big choice.
Color preferences: When it comes to choosing the color palette, stylists advise that those with slim bodies should choose solid colors, while those with puffy bodies should opt for luxurious florals or ethnic prints.
You can follow this rule when you pick your favorite piece from the collection. In spite of that, you don't necessarily have to adhere to it strictly, you can still make some changes to it to make it more suitable for yourself, as tankinis are fairly correct and safe swimwear styles that are suitable for all types of women, regardless of their your body shapes.
There is one thing you need to pay attention to, whether you are chubby or not, and that is your skin tone.
Conclusion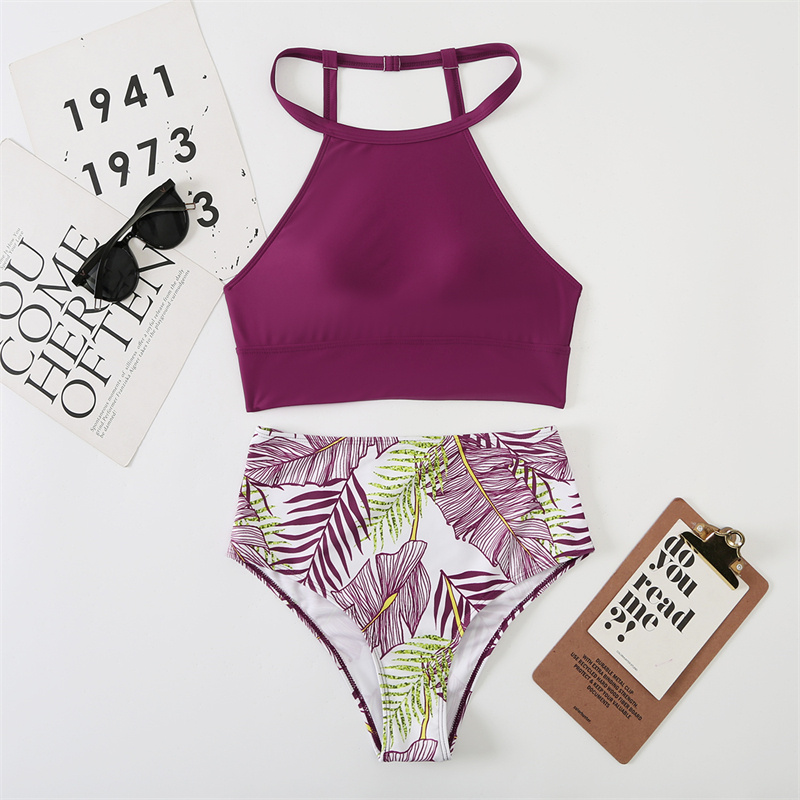 We hope this guide to tankinis has been helpful and informative for you!
Remember, the most important thing when it comes to choosing smart and sexy swimwear is to feel comfortable and confident in your own skin. Whether you prefer a classic, modest look or something a bit more daring, there's a tankini out there for everyone.
So go out there, enjoy the sunshine, and rock your tankini with pride! Happy swimming!