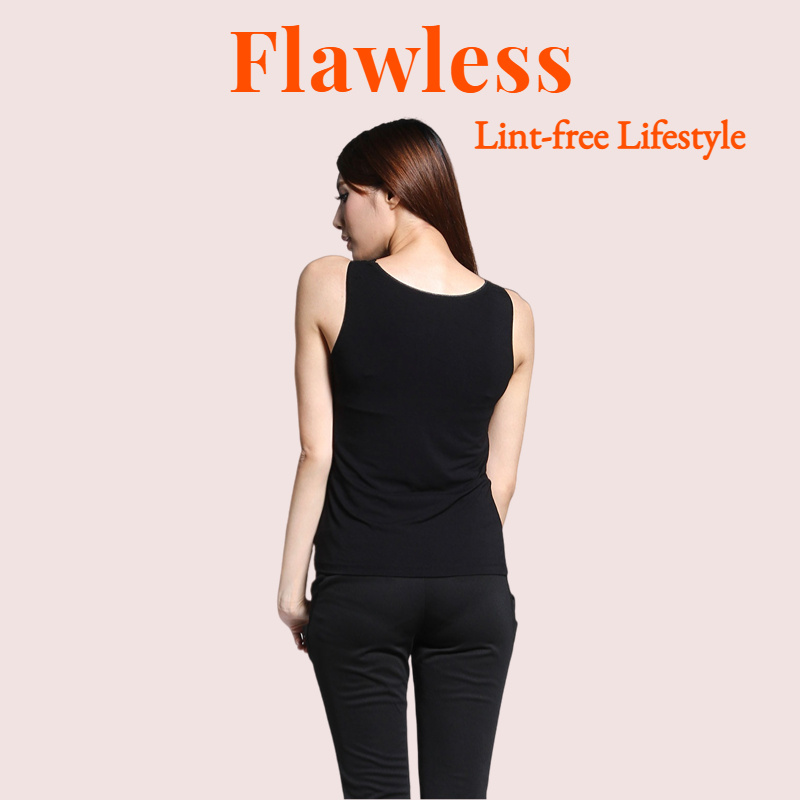 Hey there, fashionistas! Do you love wearing sexy tank tops, but hate dealing with pesky lint that always seems to cling to your favorite pieces?
We feel your pain! Lint can be a real hassle, and it's frustrating when it ruins the look of our perfectly put-together outfits. But fear not!
We've got some great tips to share with you that will help you prevent lint from sticking to your tank tops. With these skills, you'll be able to keep your tank collection looking fresh and fabulous all year round!
What Fabrics are Easy to Cause Lint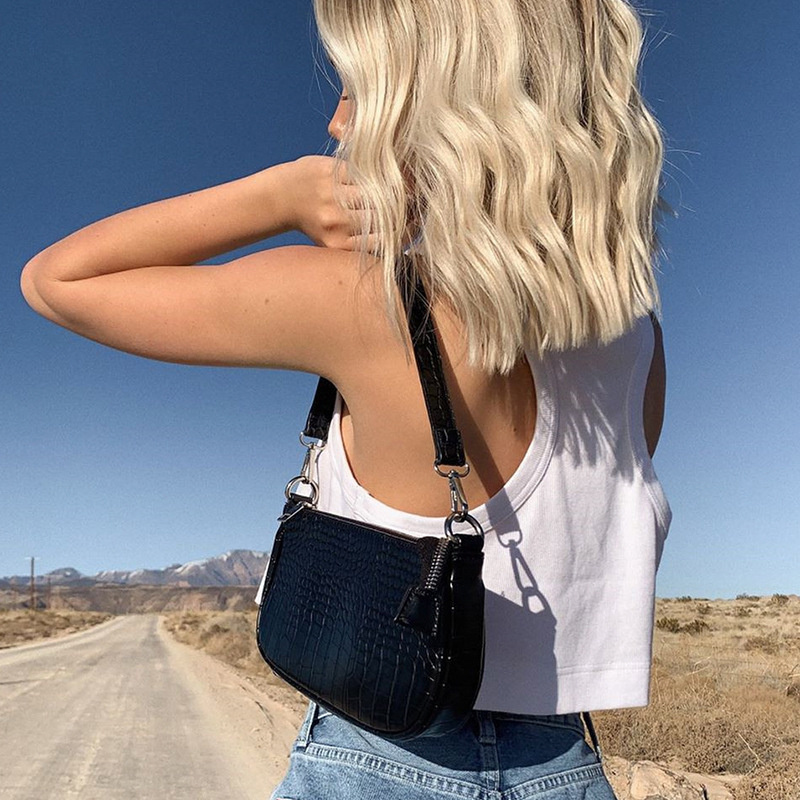 Often, lint is the result of fabrics that have a lot of short, loose fibers. Wool, cashmere, mohair, and angora are some examples of such materials. These materials frequently shed fibers and may cause lint and fluff to be transferred to nearby surfaces.
Fabrics with a tighter weave and shorter fibers are less prone to shed lint, on the other side. Fabrics such as cotton, polyester, nylon, and rayon are all examples. This decreases the likelihood of lint accumulation and catching from certain textiles.
Also, However, spandex fabrics are more resistant to lint since their fibers are longer, sturdier, and non-woven, making them more resistant to lint.
It's important to keep in mind that lint production might be affected by the fabric's quality as well. Fabrics of lower quality or which have been worn and washed several times may lose more fibers and cause more lint than fresher, higher-quality textiles.
How to Prevent Lint on Tank Tops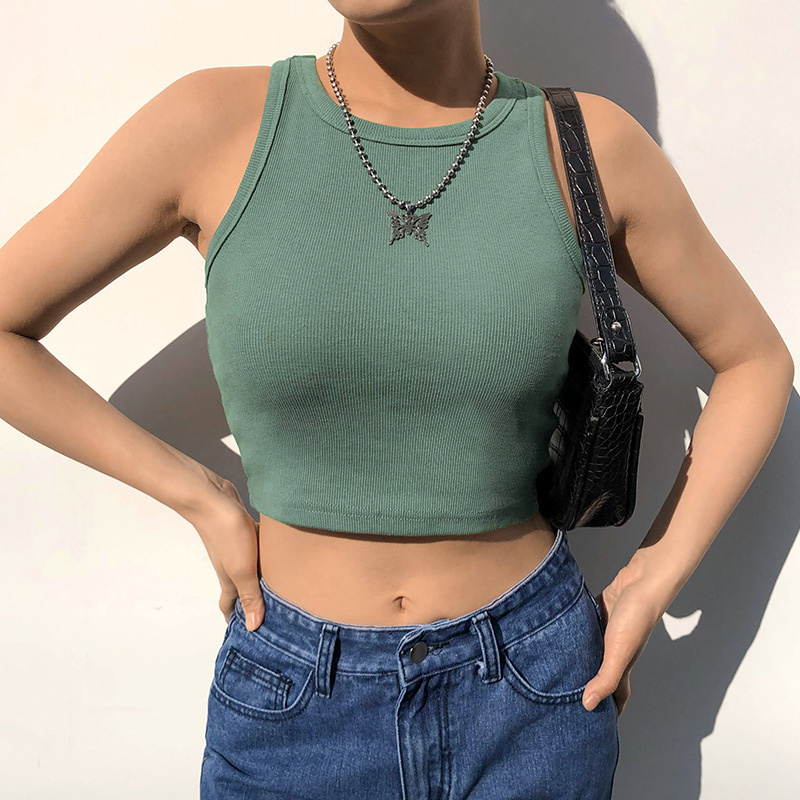 The best way to remove lint from clothing is to know how to prevent sexy women's tank tops from accumulating lint in the first place, to eliminate the need for future lint removal. You will be able to save a lot of time and effort by doing this.
Wash Tank Tops Separately
It is important to identify the type of fabric that is likely to produce lint. There are some fabrics that shed lint more readily than others in the washing machine, such as chenille, towels, velvet, and flannel.
Therefore, it would be advisable to wash your tank tops separately in the wash in order to prevent lint from migrating onto them.
If you can't wash the lint-attracting items separately, the best thing you can do is to turn the tank tops inside out before you place them in the washer.
Remove Lint on Tank Tops before Washing
It is possible to de-fuzz a tank top first before putting it in the washer if it has a lot of lint on it, such as a black ribbed tank top. This method is especially effective if the tank top is very fuzzy.
You should remove the lint from the clothes before you start washing them because if you do not do so, it will just spread to other clothes as soon as you start washing them. Then you will have more clothes to remove lint from in the near future if this is the case.
Hand Wash High Lint Tank Tops
There are some tank tops that are more prone to catching lint than others, and there are also some that are more prone to attracting and showing lint when machine-washed.
Hand washing would be one of the gentlest methods to help reduce lint production on tank tops because it is one of the least abrasive methods.
In particular, it will help prevent the formation of lint when you are wearing tank tops that are most susceptible to catching lint, such as those made of wool or fine cotton.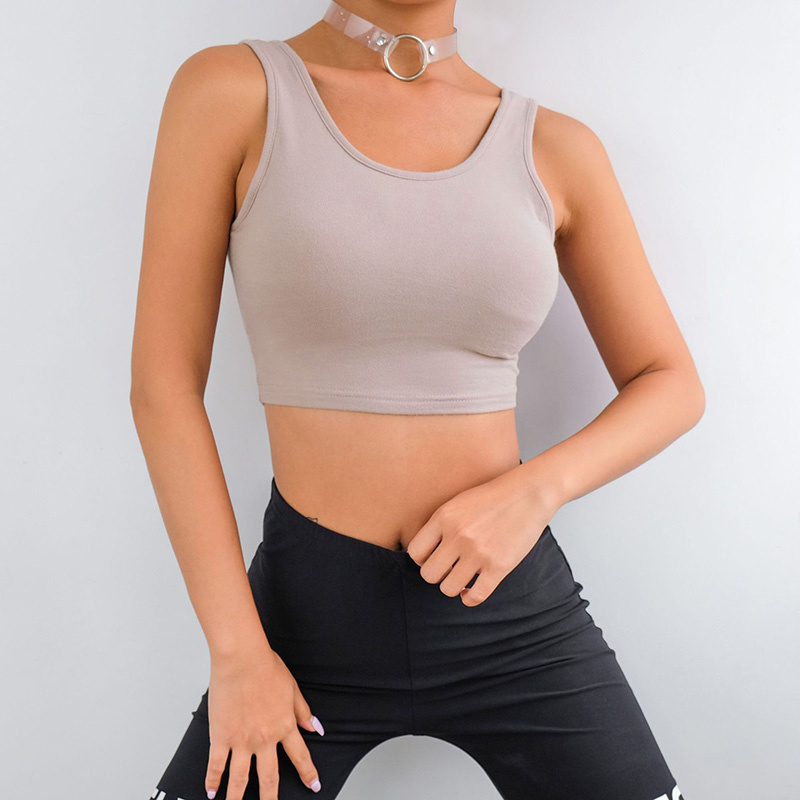 Washing from Time to Time
Make a decision if there are any clothes that are lint-catching that can be washed less often. This will also mean that their fibers will be disturbed less and if you decide to wash your clothes less, you will probably find that they will last longer.
For example, if you are wearing a blazer over a thin strap tank top, you may not necessarily need to wash the sexy women tank top and you will be saving a batch of tanks from becoming linted.
Vinegar Washing Machine for Deep Cleaning
There is a build-up of lint in the washing machine that is causing the fluff to appear and this is caused by lint left behind by the clothes, which in turn, makes the lint stick to the tank tops. Whenever you experience this issue, you should make sure that your washing machine is regularly deep cleaned.
With a cup of white vinegar or washing machine cleaner thrown into your washing machine on an empty cycle, you will be able to remove all sorts of lint from all corners of your washing machine.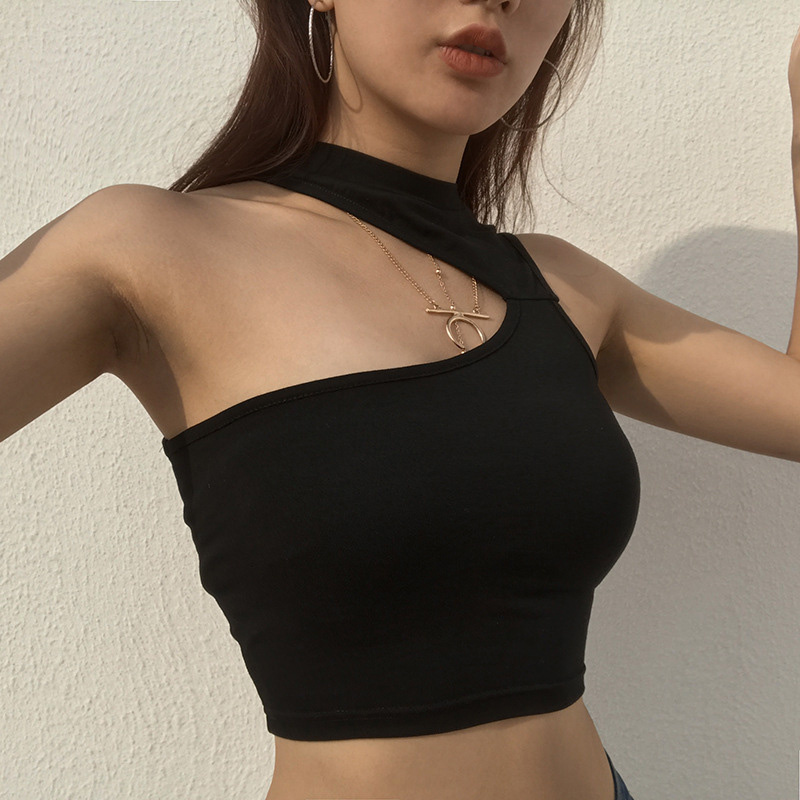 Clean the Filter in the Washing Machine
Fluff that has accumulated in the filters of washing machines can result in the lint that comes off your clothes being unable to filter out of the drum, thereby circulating in the same water as your clean clothes.
There is also the possibility that a blocked filter could also become a fire hazard since a blocked filter could cause the machine to get hotter than it should be, which would lead to the danger of a fire.
It is often a good idea to clean the filters on your washer before they become clogged in order to prevent lint from sticking to your clothes, and so that your machine runs more efficiently and effectively for a longer period of time.
It is very important to make sure that the dryer is clean, as it collects a lot of lint, which can transfer to your brand-new and clean tank top if it is not cleaned. It is therefore recommended to air-dry your tank tops so that you are less likely to get lint in the dryer.
The wind may also be able to blow away any bits of lint that may be left behind.
How to Remove Lint If It is Generated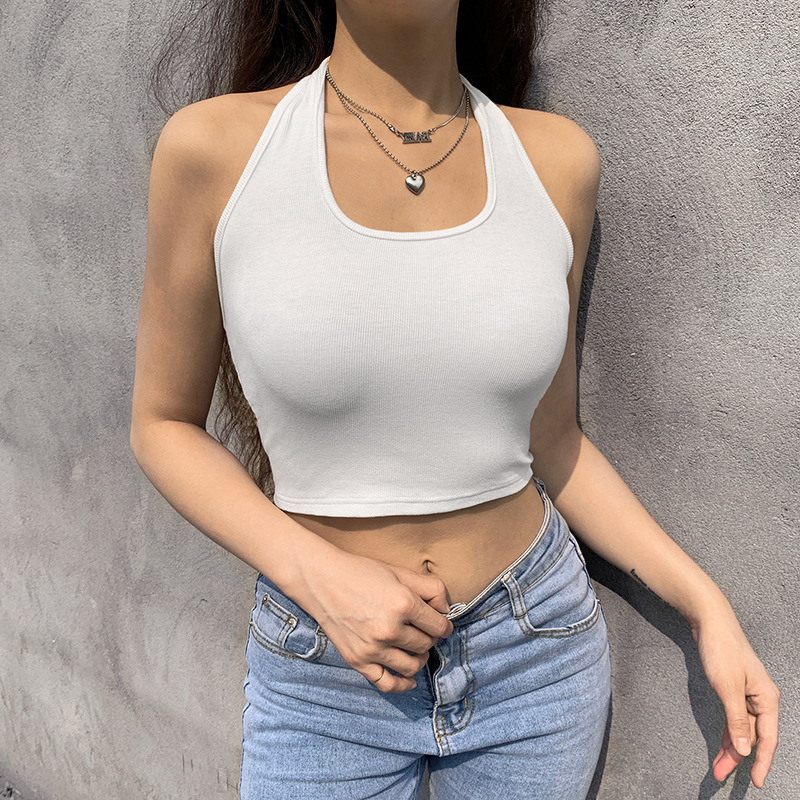 It is common for lint to stick to our crop tank tops, regardless of how strictly we follow the prevention rules to prevent it from happening. You don't have to worry though, we will provide you with some advice regarding how to remove such annoying items from your tank tops.
Get a roll of tape that's at least as wide as your hand, preferably a bit more than two inches wide. When covering a larger area, use adhesive tape with a wider width.
Minimize a roll of tape to a length of a few inches. Extend your hand and interlace your fingers. Wrap the tape over your fingers, adhesive side out, allowing the sides to overlap.
Gentle patting of the linted area, sticky side down, should be done with your fingertips. Verify that the tape is running in the same direction as the weave of the cloth, which is often vertical.
Remove the tape from your fingers when it loses its stickiness and turn it so that the soiled side is facing you. Keep using the tape's reverse side to continue your patting. You need to do this again and again until all the lint is gone.
It is well known that dryer sheets have excellent antistatic properties. Even when used outside the dryer, they are able to remove lint from clothes easily and effectively.
If you wish to remove the fibers from the surface of your garment, simply brush the surface with a single dryer sheet until they disappear. Continue off the same motion till the whole surface of your tank top is clean and smooth.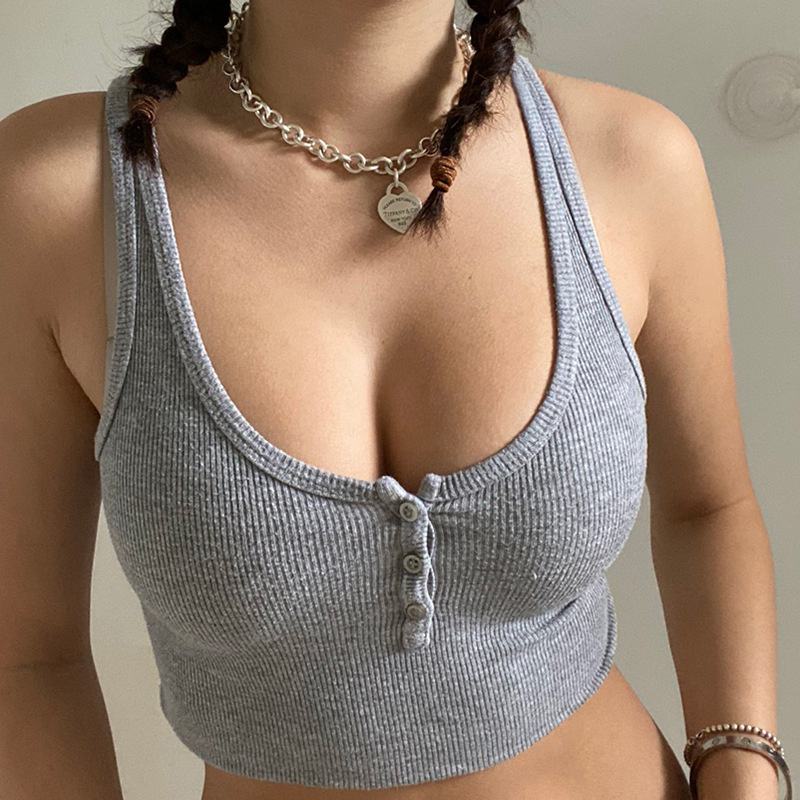 Can you ever believe that such a simple tool as a razor may serve such a wide variety of purposes in addition to removing your hair? This trick works well for lint that has thoroughly embedded itself inside the cloth.
To get started put the linted cropped tank top on a counter or another even surface of your choosing. Place the razor so that it is almost touching the top of the top. Proceed a few inches down the cloth while dragging the razor along it. Remove any lint that may be attached by lifting it.
Drag the razor along from the top to the bottom of the tank top, stopping for a little while at the bottom, and continuing with the same motion throughout the process.
When doing so, be careful not to press it too hard in order to prevent cutting into the fabric, which would render the tank top ruined and unwearable.
In addition to removing dry, dead skin, a pumice stone is effective at removing lint from clothes as well.
If you have sweater-style tank tops or tank tops made of fleece that are coated with lint, you may remove the lint with a pumice stone. You're going to be blown away by how efficiently it picks up and disposes of lint.
Instead of trying to fight the pattern of the cloth, try to go along with it. Additionally, try not to rub too vigorously or go over the same region an excessive amount.
If you continue to go over the same region with the pumice stone, you run the risk of creating a hole in the fabric because the pumice stone will remove the top layer.
Do not use a pumice stone on cotton, wool, or any other fabric that is either fragile or shiny, such as silk or satin manufactured tank tops.
Final Word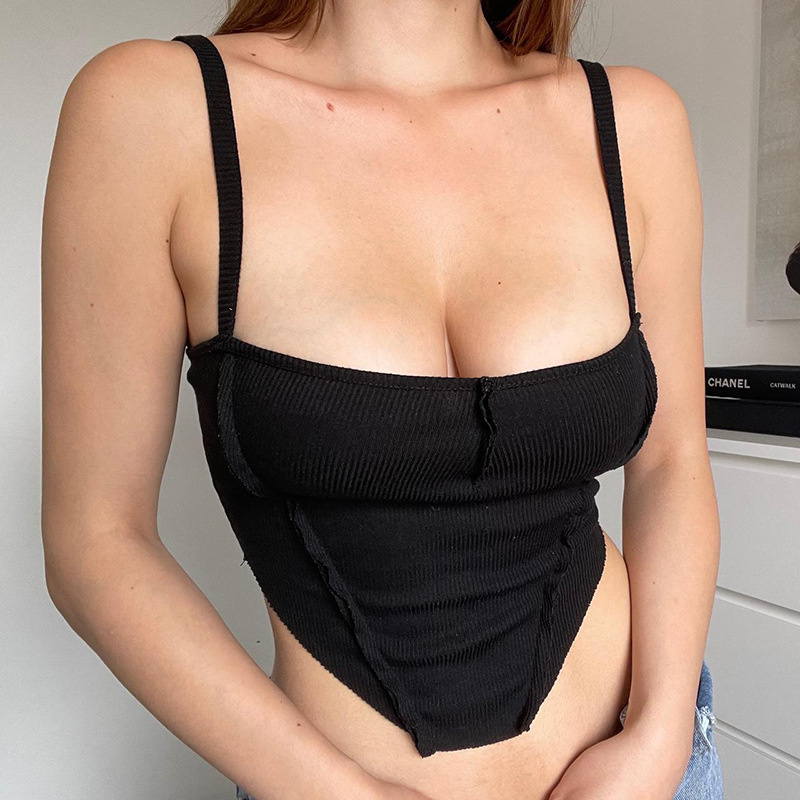 There you have it, folks -- Our top tips cover prevention and removing lint on your tank tops. We hope you found these tips helpful, and that you're excited to put them into practice.
Remember, a little bit of extra care and attention can go a long way in keeping your sexy tank top looking clean and flawless. So go forth and enjoy your stylish, lint-free tank top collections!