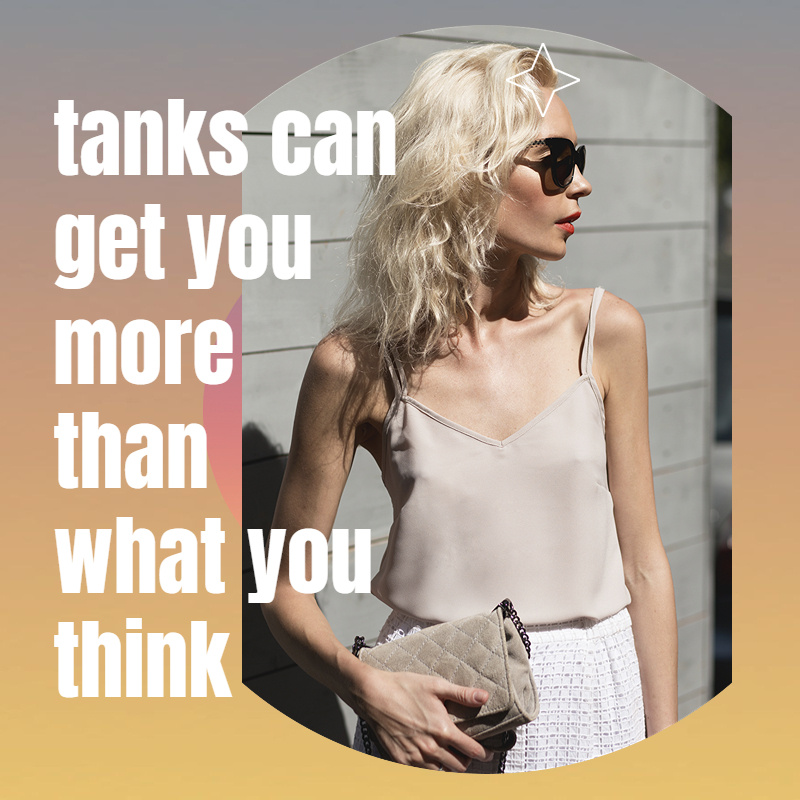 Sexy tank tops are a staple of many women's wardrobes, but did you know they have a wide range of uses beyond just being a summertime fashion item?
From athletic wear to sleepwear to DIY projects, women's tank tops are versatile and functional pieces that can be worn in many different ways.
In this guide, we explore the many uses of tank tops and provide tips and inspiration for incorporating them into your wardrobe.
Find out Different Wears for Tank Tops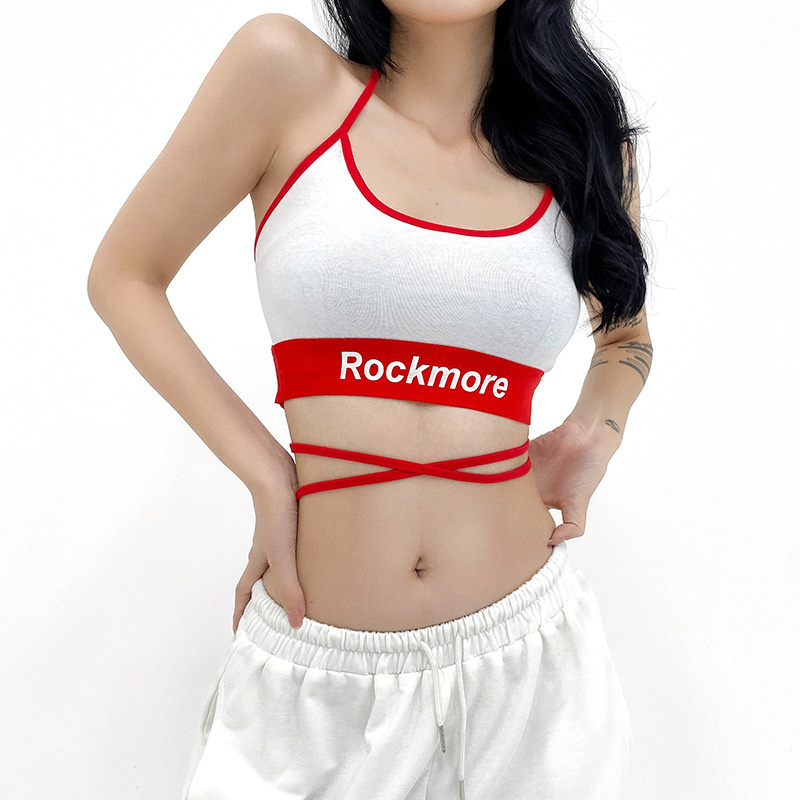 Tank tops are versatile pieces that can be dressed up or down depending on the occasion. With the right styling, a tank top can take you from a casual brunch with friends to a night out on the town.
Whether you're going for a casual look or a formal look, a tank top can make a versatile and fashionable choice. Don't forget to accessorize with jewelry, shoes, and other clothing items to complete your outfit.
Casual Outfits--
Tank tops are a perfect choice for casual outfits. For a relaxed and effortless look, pair your tank top with high-waisted jeans or shorts. You can tuck in the front of your tank top to give it a more polished look.
Add a pair of sneakers or sandals and some minimal jewelry for a laid-back vibe. You can also tie a knot in the front or side of your tank top to give it a more fitted look.
Business Casual--
In some work environments, tank tops may not be appropriate, however, they can be styled in a way that makes them suitable for a work environment.
I would recommend that you pick a tank top that has a modest neckline, and stay away from anything that is too low-cut or too revealing.
Layer a blazer or cardigan over your crop tank top and pair it with tailored trousers or a midi skirt. Opt for neutral colors such as black, white, or navy to create a polished and sophisticated look.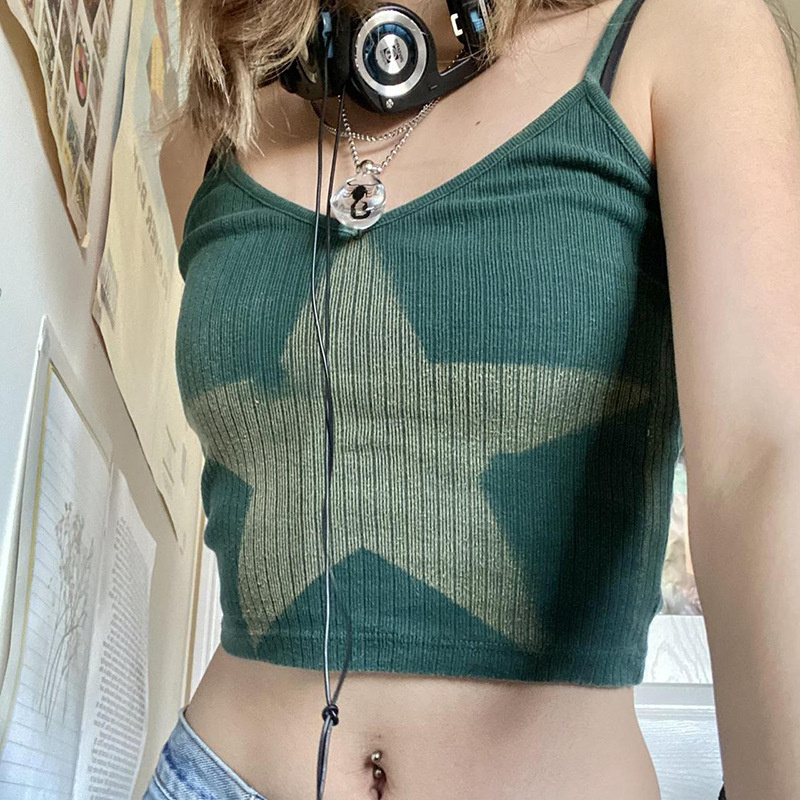 Evening Wear--
A tank top can be the perfect choice for a night out on the town, especially if you have a warm climate.
If you wish to look more elegant, add lace detailing to your tank top or a low-cut neckline to the top. Wear it with a maxi skirt or wide-leg pants and some strappy heels to create a stylish and sophisticated look. You can finish off the look by adding a clutch or some statement jewelry.
Festival Wear--
A tank top is a great item of clothing to wear during festivals. You can pair your tank top with denim shorts or a maxi skirt if you choose a tank top with a bold print or bright color.
For a fun and bohemian-inspired outfit, you can add some accessories such as a fringe bag, a floppy hat, or statement jewelry.
An Active Option for Athletic Wear
When you're working out, tank tops are a great option. They're breathable, moisture-wicking, styleable, and comfortable. You can enhance your workout experience by choosing the right fabrics and styles, so you feel confident and comfortable while you work out.
When it comes to athletic wear, the fabric you choose is key. Look for athletic tank tops made from performance fabrics such as polyester, nylon, or spandex. These fabrics are lightweight, breathable, and moisture-wicking, making them perfect for high-intensity workouts.
Compression Tank Tops--
A compression tank top provides support during intense exercises by hugging your body and providing compression when it is needed.
They can help improve blood circulation, reduce muscle soreness, and enhance your overall performance. Look for tank tops with graduated compression technology for the best results.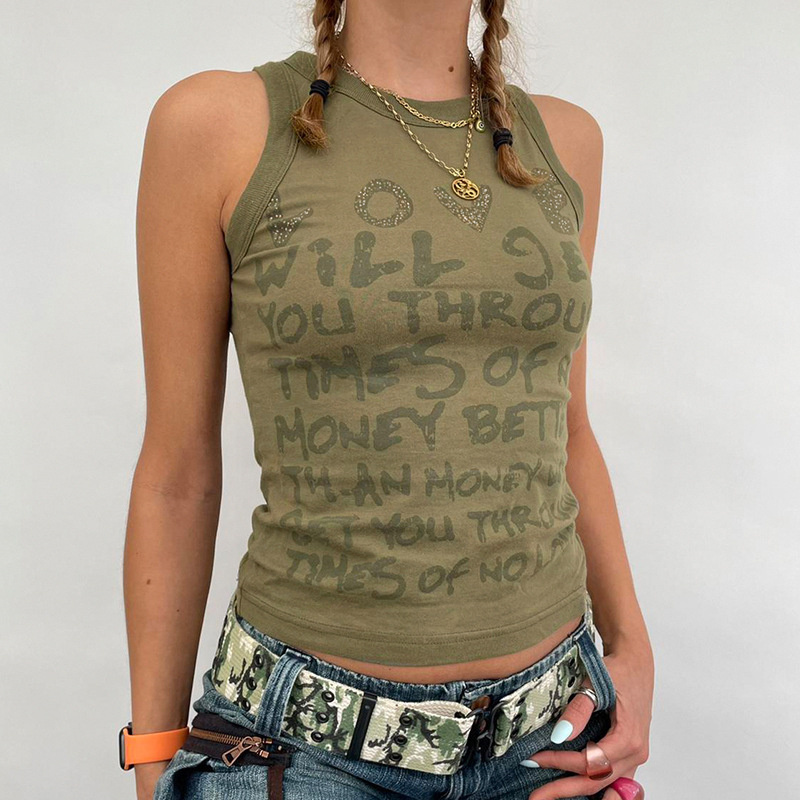 Racerback Tank Tops--
With their unique design, racerback tank tops give the arms and shoulders the maximum range of motion possible throughout the entire range of motion.
Besides providing added support during workouts, they also minimize the risk of the straps slipping while exercising. A racerback tank top with a built-in bra or removable cups will give you greater comfort and support, so look for something like that.
Loose-Fit Tank Tops--
If you are exercising low-impact, such as doing yoga or pilates, then loose-fit tank tops are perfect for you.
Featuring a relaxed and comfortable fit, they are designed to give you a sense of freedom of movement and breathability. You should try to find tank tops made from fabrics that are soft, lightweight, and made from natural fibers such as cotton or modal.
A Skin-Friendly Option for Sleep Wear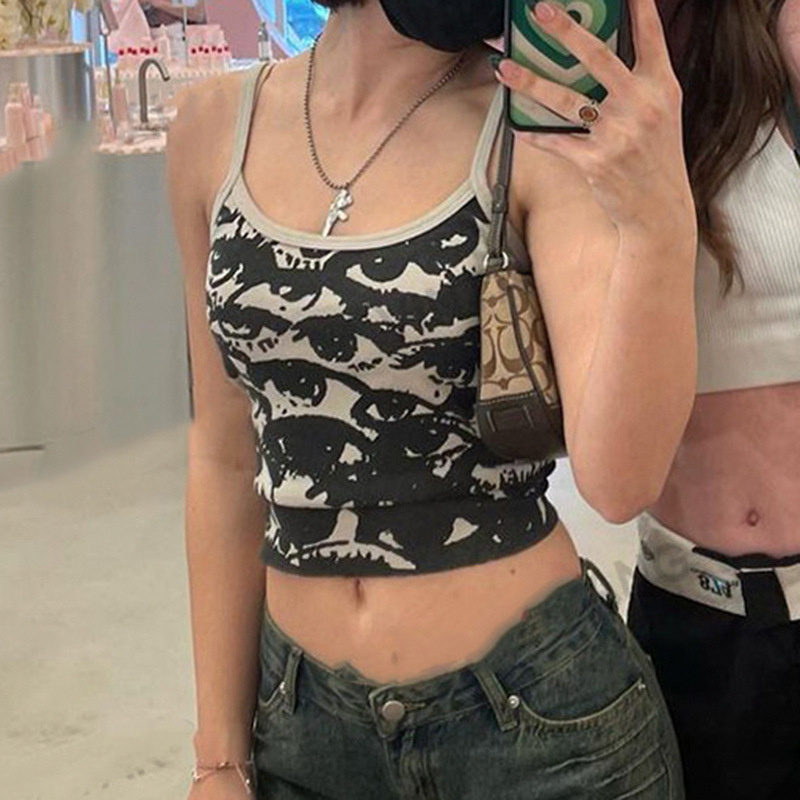 Many women find tank tops comfortable to sleep in, especially during the warmer months. It provides a form of ventilation and reduces the risk of overheating, thus allowing you to enjoy a more restful and comfortable night's sleep.
It is also worth noting that a sexy tank top is typically made of soft and lightweight fabrics, which can provide a comfortable and relaxed fit while sleeping.
Cotton Tank Tops--
There is no doubt that cotton tank tops are one of the best choices when it comes to sleepwear. Many women choose to wear these because they are soft, breathable, and easy to maintain, all of which makes them an excellent option.
Modal Tank Tops--
This type of tank top makes use of a rayon fabric that is known for its softness and breathability, which makes it ideal for evening wear. It is gentle on the skin, and it provides a comfortable and relaxed fit for sleeping.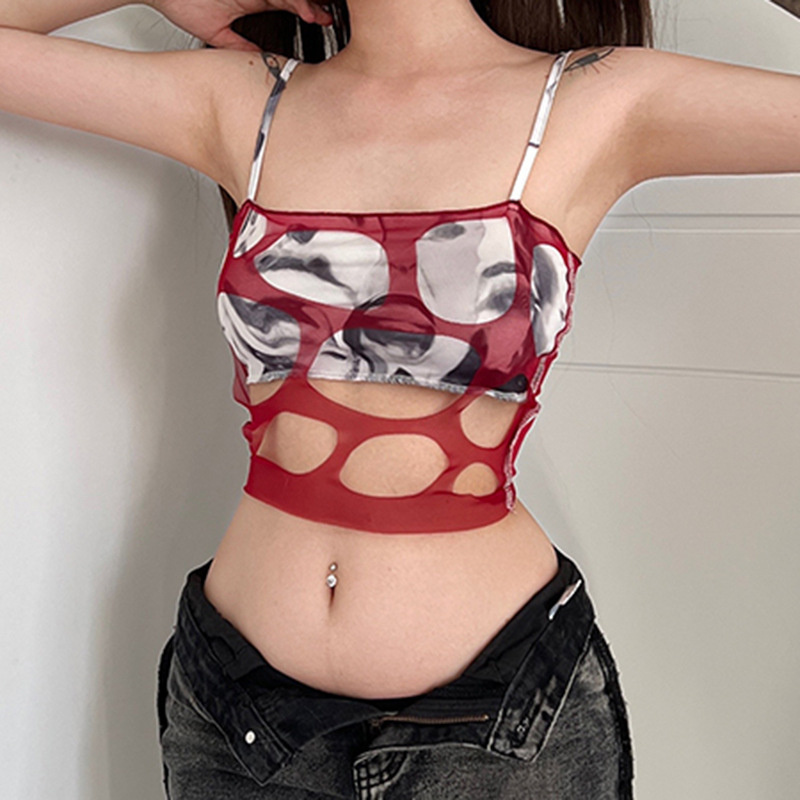 Bamboo Tank Tops--
In recent years, bamboo tank tops have become increasingly popular as sleepwear. As well as being soft and lightweight, they are also moisture-wicking, and are made from an eco-friendly and sustainable fabric.
Additionally, they are hypoallergenic and naturally odor-resistant, which makes them an excellent choice for your bedtime.
Loose-Fit Tank Tops--
It is advisable to look for tank tops that have a loose or relaxed fit so that they will be able to provide you with maximum ventilation and comfort while sleeping.
Tank tops that are too tight or restrictive should never be worn during sleep as they can cause discomfort and can limit your ability to move around, which can create a negative sense of suffocation.
A Practical Option for Pregnant Women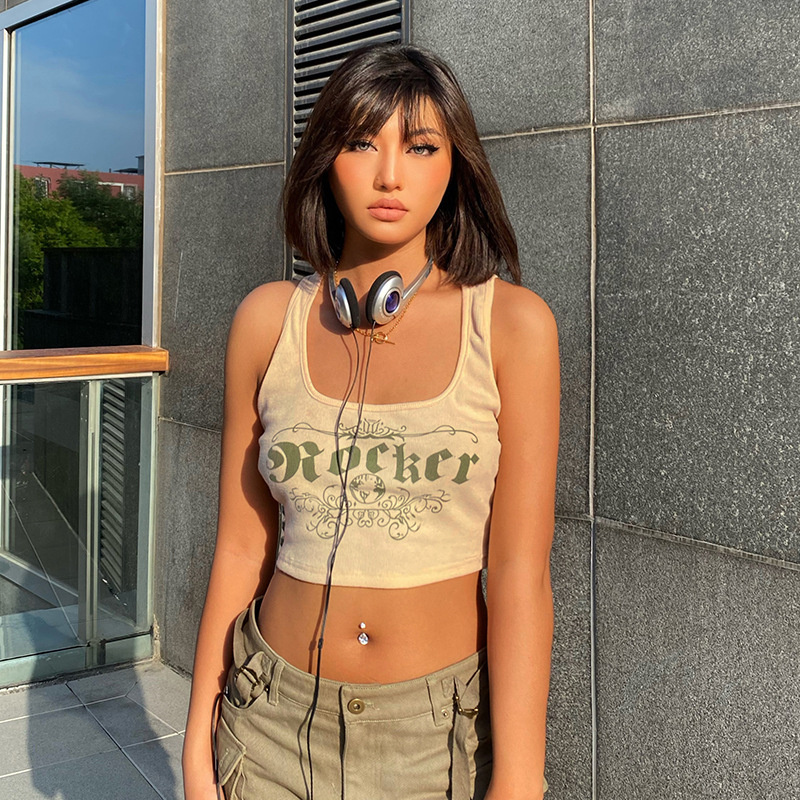 During pregnancy, tank tops are an excellent option for pregnant women because they provide both comfort and coverage for growing bellies.
They are stretchy and form-fitting, which can accommodate a changing body. Look for tank tops made from soft and stretchy fabrics, and avoid ones that are too tight or restrictive. Choose tank tops with wider straps to provide additional support for the chest.
If you're interested in learning more about tank tops for maternity use, be sure to check out the other articles on our website at www.kameymall.com/guides/tips-maternity-tank-tops-d798.
We have plenty of tips and advice on choosing the best tank tops for pregnancy, as well as styling suggestions and outfit ideas
A Creative Option for DIY Project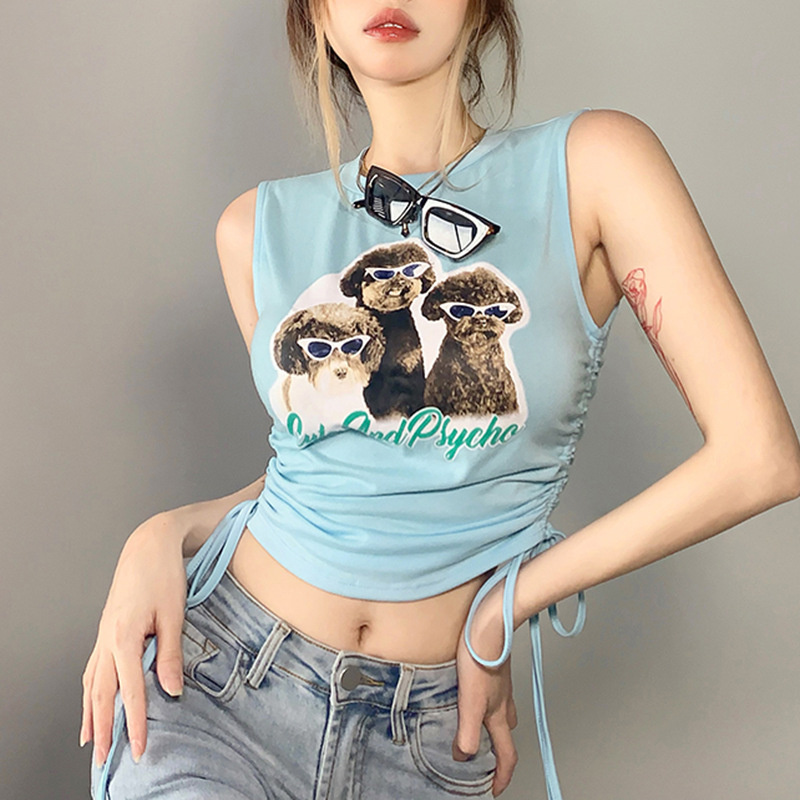 If you enjoy crafting, repurposing tank tops can be a fun and creative way to give them new life. There are many DIY projects that involve repurposing sexy women's tank tops, such as turning them into bags or using them to make a quilt.
It is also a great way to reduce landfill waste and be eco-friendly when the tank tops are recycled. It is possible to repurpose old tank tops into something useful and stylish instead of throwing them away or giving them away as trash.
Aside from this, there is also the added benefit of repurposing tank tops as a budget-friendly way to create new items without having to spend a lot of money on new materials.
For DIY projects using tank tops, you need to take into consideration the fabric as well as the style. A cotton or jersey fabric tends to be the easiest to work with, and a solid-colored tank top tends to be the most versatile if you want to repurpose it.
In addition to this, tank tops with interesting details, like lace or embroidery, can be used to add a unique touch to DIY projects.
These are a few DIY project ideas that you can use to repurpose your tank tops. The possibilities are endless when it comes to repurposing tank tops. Get creative and see what fun and useful items you can make with old tank tops!
1. Turn a tank top into a tote bag by cutting off the bottom and sewing the sides shut.
2. Transform a tank top into a hair band by cutting off the top and sewing the sides together.
3. Create a cute tank top crop top by cutting off the bottom of the tank top and adding some embellishments.
4. Turn a tank top into a beach cover-up by cutting the armholes and neckline larger and adding some fringe.
5. Transform a tank top into a stylish bralette by cutting off the straps and adding some lace or other embellishments.
6. Create a tank top beach bag by cutting off the bottom of the tank top and sewing the sides shut.
7. Turn a tank top into a flowy and comfortable maxi skirt by cutting off the top and adding an elastic waistband.
Wrapping Up
Sexy tank tops for women are more than just a piece of clothing; they are versatile and functional items that can be worn in many different ways.
Whether you wear them for athletic purposes, sleepwear, or as a layering piece, tank tops provide comfort and style in a variety of settings.
With the tips and inspiration provided in this guide, you can take your tank top game to the next level and make the most of this versatile wardrobe staple.