Summer is approaching soon, and many of us are excited to hit the beach and pool in our favorite sexy swimwear. But how do you know when it's time to retire your beloved bikini or one-piece and invest in a new one?
With proper care and maintenance, swimwear can last for several seasons, but there are a few signs to watch out for that indicate it's time to say goodbye.
In this blog, we'll explore the factors that determine the lifespan of swimwear and the telltale signs that it's time to replace your swimsuit. Whether you're a frequent beach-goer or an occasional swimmer, this guide will help you keep your swimwear in top condition and know when it's time to invest in a new one.
The Signs You Need to Watch out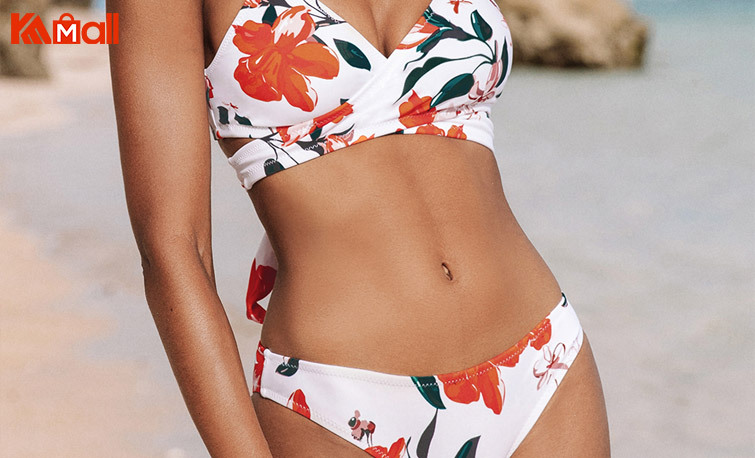 Investing in a quality swimming suit can make you look fresh and polished while swimming, but once that suit gets worn out, it will make you feel uncomfortable. There are a number of signs that will let you know that you need a new swimsuit in the very near future.
The Color is Faded
---
If you notice that the colors of your swimsuit are fading, you will need to replace them with a new ones. There may be a temptation to tell yourself that it is not worth changing the swimsuit, as long as the fabric is still supporting you.
The colors of this bathing suit are one of the things that attracted you to it in the first place and might be one of the reasons you first wanted to buy it. As soon as the colors of the swimsuit start to fade, and they cease to attract the eye as they used to, it is time to put it away.
When buying sexy women swimwear based on the tone of your skin, it is especially important to consider whether the tone of your skin can still be set off. If that is the case, then the faded color does not complement you anymore.
It could happen, for example, that a bright yellow swimsuit comes to look too pastel and loses its appeal as a result. Getting rid of that swimsuit that no longer makes you look your best is something you should do for yourself if you don't want yourself to look sloppy.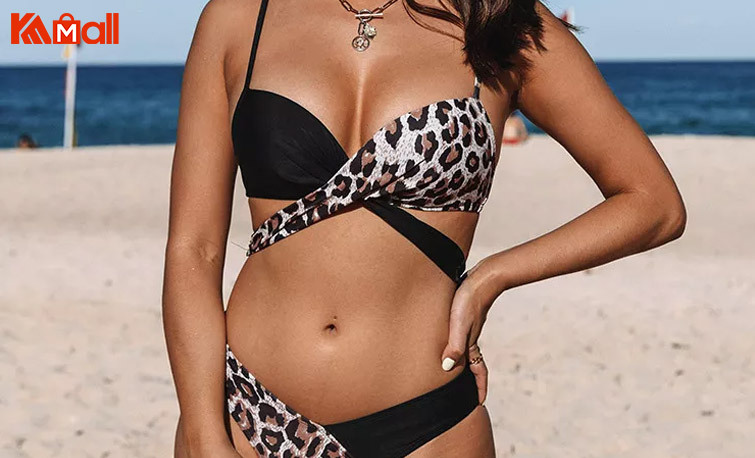 The Swimsuite is Odorous
---
It is quite common for your swimsuit to go through a lot of wear and tear. There are many conditions in which your bathing suit is exposed, depending on which occasions you attended. This is whether you enjoy diving in the ocean or swimming in the pool.
As time goes by, you will start to notice that it has lost its fresh smell and will begin to smell stale. It is time to replace your swimsuit if, after washing it, you discover that it does not get as clean as it used to and started to smell funky.
The Cups are Saggy
---
Bathing suits are designed with cups that lift, boost, and give support to the bust area. But if it is no longer providing you with the support you need and you are feeling loose and uncomfortable, then you need to get a new swimsuit.
In the case of a swimsuit that stops supporting your figure as you have lost or gained weight, the fabric may have been stretched too far. If a woman has the correct cup size on their swimsuit, she should be able to feel wonderful about how her boobs look in a swimsuit.
There are also a few things you should keep in mind when it comes to your breast sizes, such as what you do in your workout routine, breastfeeding, and birth control.
As a matter of fact, this is especially true of plus size sexy swimwear since its extra large size might not make it easy for you to notice its sageness. This is because the extra fabric can mask any sagging that may be present. Additionally, the extra fabric can also make the swimsuit feel bulky, which can hide any sagging in the fabric.
Find something new to wear if your suit is beginning to make you feel uneasy about the shape of your bustline.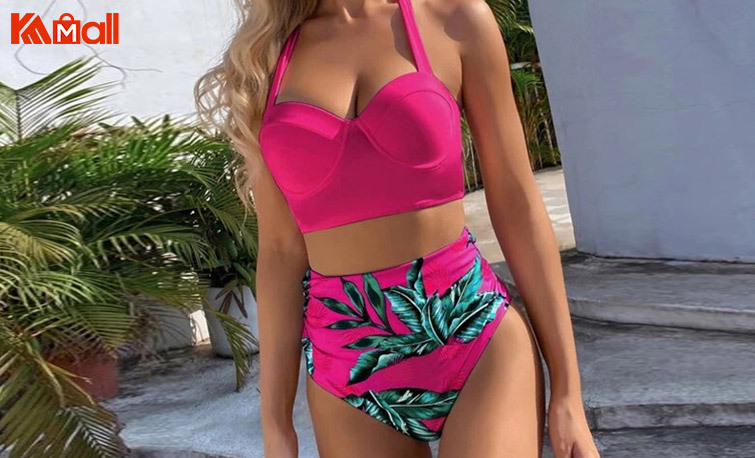 The Bottoms are Saggy
---
You can tell if your swimwear bottom is sagging if the fabric starts to stretch out and lose its elasticity. You can get this if you're exposed to chlorine or salt water, have your swimsuit stretched out a lot, or don't wash and care for it properly. It's also a good sign if you see through the fabric, which can be embarrassing.
Keep an eye out for signs that the material has lost its shape and support, such as bunching up or creasing in the bottom area, and ensure that your swimwear stays looking and feeling great.
The Elastic Fabric is Loose
---
A swimsuit's elastic is not only there to make the suit look good, but it also serves a functional purpose, which is to assist in sculpting and lifting all the right areas of your body in order for the swimsuit to support your body in a strong manner.
When that elastic begins to get damaged, you will see that it will begin to peek through, giving your swimsuit an unpleasant appearance. Throughout its lifetime, that elastic will continue to deteriorate as a result of continual exposure to elements like water, heat, and oil.
It is inevitable that that elastic will give in at some point, regardless of how well you care for your swimsuit. In such a case, it would be necessary to replace it as soon as possible.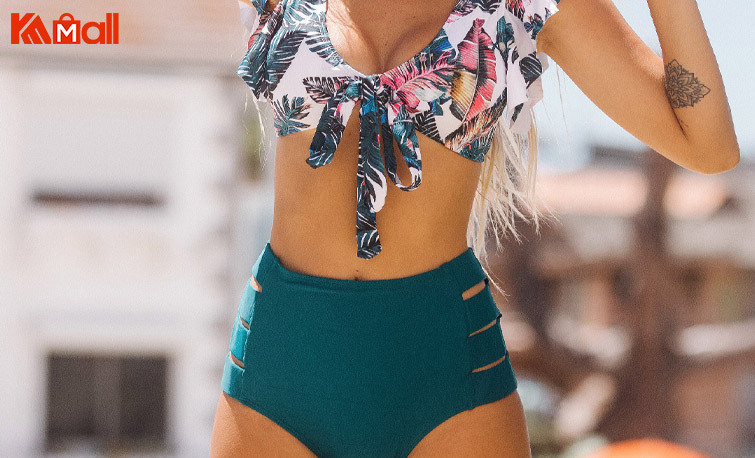 Your Preference is Changed
---
In the world of swimsuits, there are a variety of styles to choose from.
Having a look online, you will find that the variety of designs being sold is almost overwhelming at first glance. You should not hesitate to change the style of your swimsuit if you find that it is no longer as attractive as it used to be last summer.
Take it to the next level and purchase a new piece of clothing immediately. If you want to try something new in your swimsuit, you can also change it whenever you feel like it.
Perhaps you have always been a fan of one-piece suits but this time you are thinking about trying out high-waisted bikinis instead of one-piece suits.
There is always enough reason to go out and get yourself a new sexy thong swimwear or even a brand-new tankini no matter what the occasion is.
What Affects the Lifespan of Swimwear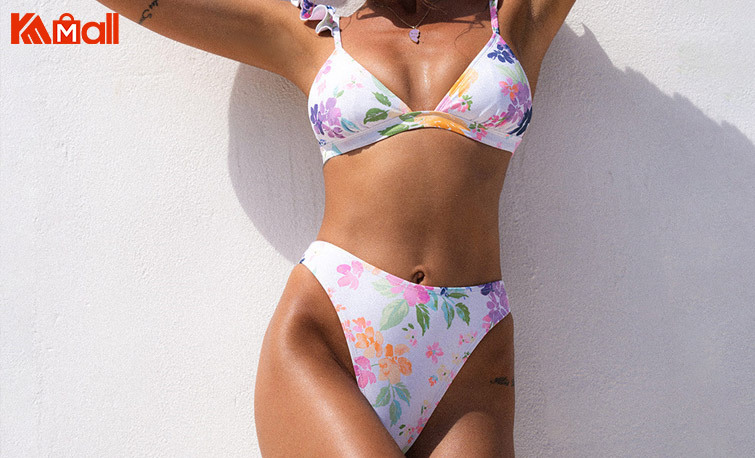 Swimwear can have a very short lifespan depending on a number of factors.
Quality of the Material: There are a number of factors that can affect the longevity of swimwear, and one of them is the quality of the fabric. A cheaper fabric is likely to wear out more quickly, while the material of higher quality is likely to last a much longer period of time.
Frequency of Use: There is no doubt that wearing your swimwear more frequently will cause it to wear out faster.
It is a good chance that you will need to replace your swimwear more often if you spend a lot of time at the beach or pool, as compared with someone who only wears it on occasion.
Sun Exposure: The sun can fade the color of your swimwear and weaken the fibers in the fabric of your swimwear when exposed to it for extended periods of time.
You should look for swimwear that is UV-protected if you spend a lot of time in the sun. This will help you protect your skin from the damaging effects of the sun's rays.
Chlorine Exposure: In swimming pools, chlorine is often used to keep the water clean. However, chlorinating the water can also cause damage to your smart and sexy swimwear.
As a result of exposure to chlorine, the fabric can discolor and become weaker, causing the fibers in your swimwear to stretch out and tear more easily.
Washing and Drying: There is also a direct correlation between the care you give to your swimwear and its lifespan. Swimming suits should not be washed in hot water or tumble-dried in order to avoid shrinkage, stretching out, or losing their shape when washed in hot water.
It is recommended that you hand wash your swimwear in cold water and let it dry on a line after washing.
Fit: When wearing swimwear that does not fit properly, extra strain can be put on the fabric, resulting in the fabric wearing out more rapidly as a result.
You need to make sure that the swimwear you choose fits well and provides enough support to prevent it from stretching out or becoming misshapen as time goes on.
Final Say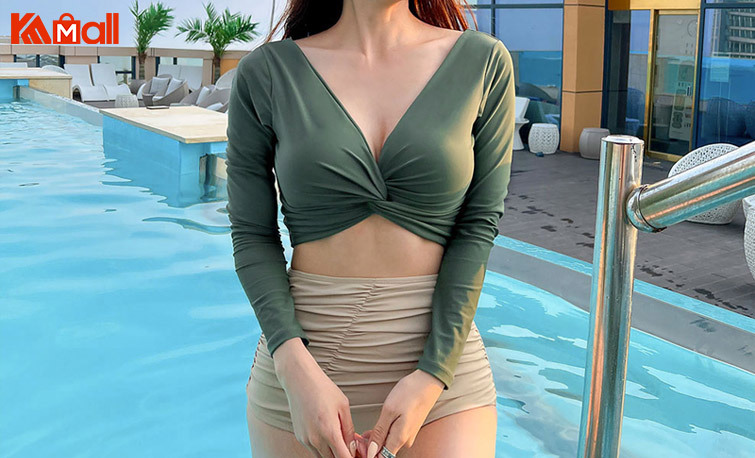 There you have it, folks – the ultimate guide on when to replace your swimwear. By keeping an eye out for the signs of wear and tear, and taking care of your swimsuits properly, you can make sure that you're always beach-ready without sacrificing style or comfort.
So the next time you slip into your favorite bikini or one-piece sexy swimwear for women, remember to give it a quick inspection and see if it's still up for the task. And when in doubt, remember – a new swimsuit is always a good excuse to treat yourself to a fun shopping spree!