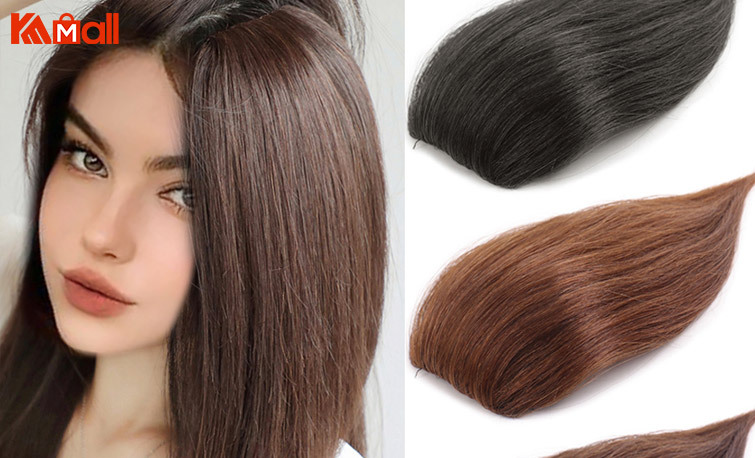 Wearing headband wigs seem to me so easy. Based on the shape of the face and physical appearance, hair wigs are selected. Hairpieces are attached with hair clips and put on, then makeup and clothing are put on.
But some people find themselves encountering unexpected problems during the wearing process which often come from wearing mistakes, which results in poor effects. To prevent this, this article will tell you about the mistakes you should avoid when wearing a hair wig.
Is Wearing Wigs Easy
When you add wigs to your hair, you are taking your look to a whole new level that is simply incredible. It is also true that if the hair isn't correctly installed, you might experience a bad hair day at the same time.
There is nothing worse than making your hair wigs look obvious by overdoing it. If you have been using hair wigs for a while, such as lace front wigs, you probably know how to deal with them in the best way possible.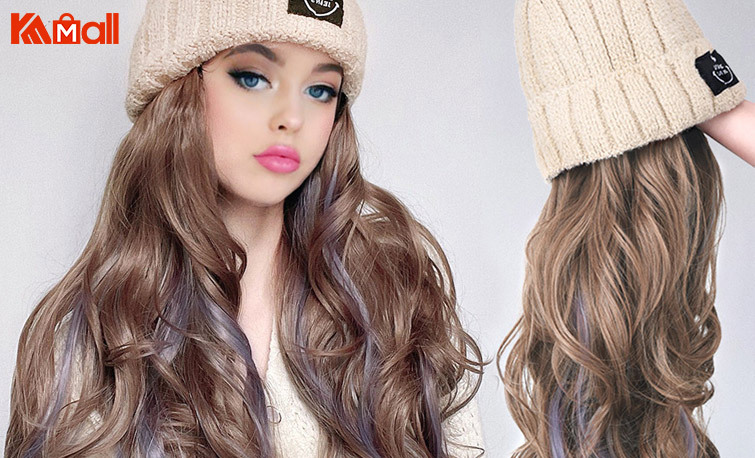 Common Mistake For Hair Wigs
Therefore, there is still no harm in trying to avoid the common hair wigs mistakes by knowing what they are and how to avoid them.
It normally happens to those who are hair extension lovers.
The texture of the hair that is being used for hair wigs is not the same for every type of hair. If you plan to use hair bundles, you should be sure that their texture well matches that of your natural hair. If you want your hair to look its best and fit, it is important to find hair that complements the texture of your hair.
In the case of curly hair, for instance, it would not be a good idea to install straight hair wigs. To complement the naturally curly style of your hair, you can choose curly hair wigs instead like curly lace front wigs.
It would be more tricky when it comes to hair extensions. It is important for hair extensions to look like natural hair as much as possible. Thus, there should be no proof that the extensions are not yours, which means that there should not be any suspicions.
As a result of this, it is essential that you match the color of your extension to your natural hair, for you to achieve the best results. The color of your hair extensions should be discussed with your stylist if at all possible. Depending on your skin tone, your stylist can determine which shade is the best for you.
The fact that you are wearing a wig that does not fit properly can lead to a multitude of wig problems. As well as appearing unflattering, a wig that is not fitted properly can cause slipping, headaches, and other discomforts. If you want to wear a wig correctly, it must fit snugly enough so that you feel comfortable and secure, without being too tight or too loose.
The question of how to attach your wig is probably one of the most common concerns every wig wearer has encountered at least once. Many people don't like wearing wigs as they are afraid their wigs will fall off on them in public and wrongly attaching a wig can cause all sorts of problems for wigs of all types.
There are some people who tend to make a lot of brains on top of their heads in order to appear special. As a result, when people are looking at your braided lace front wigs behind you, they are most likely feeling not right about what they are seeing. There are several things that can really ruin a good wig, including a bad, bulky foundation.
It is common for wig glue to be used for the attachment of wigs, especially full lace or frontal wigs. It should be noted, however, that excessive use of this product can damage your skin and hair, as well as your wig if you use it too much.
It is unfortunate that wig wearers frequently make the mistake of using too much glue, not applying it properly, or not removing it properly, all of which can cause a multitude of problems and is among the most common wig mistakes.
When it comes to hair wigs, you must take into consideration their sensitivity before using them. The hair wigs do not shed, tangle, or break as naturally as your natural hair, despite the fact that they are not your natural hair.
As you brush your hair wigs, you must begin at the roots and gently work your way through them as you brush your hair from top to bottom. To break up any tangles or knots in your hair, use a spray that will detangle them.
In order to extend the lifespan of your hair extensions and avoid having to buy a new set, you should treat them with care and take good care of them.
---
The Tips To Avoid Bad Wearing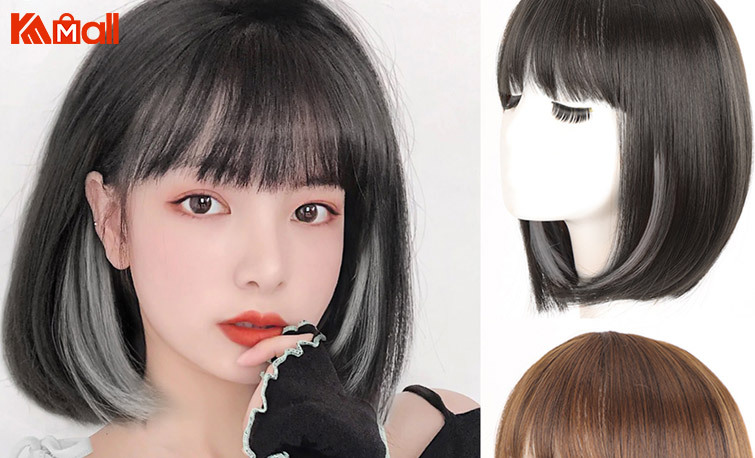 We have already listed some of the most common cosmetic errors that a lot of ladies will make before they buy a wig, but now it's time to discuss how to fix these mistakes to prevent wig disasters in the future.
A wig that should be the same texture or in the same style as your natural hair will look even and matched when you wear it with that same texture or style as your natural hair.
It can be said that if you have straight and soft hair, you should pick a wig that matches those characteristics. Choose a wig that will be as coarse and curly as your hair if you have coarse and curly hair. The picture is pretty clear, don't you think?
It is very important that you make sure that you do not make it obvious that you are wearing fake hair at all times. In view of this, it is really helpful to choose a color that matches your clothes. Choosing the right shades for your natural hair will allow you to fit your new hair color with ease since you should focus on the ends of your hair rather than the roots.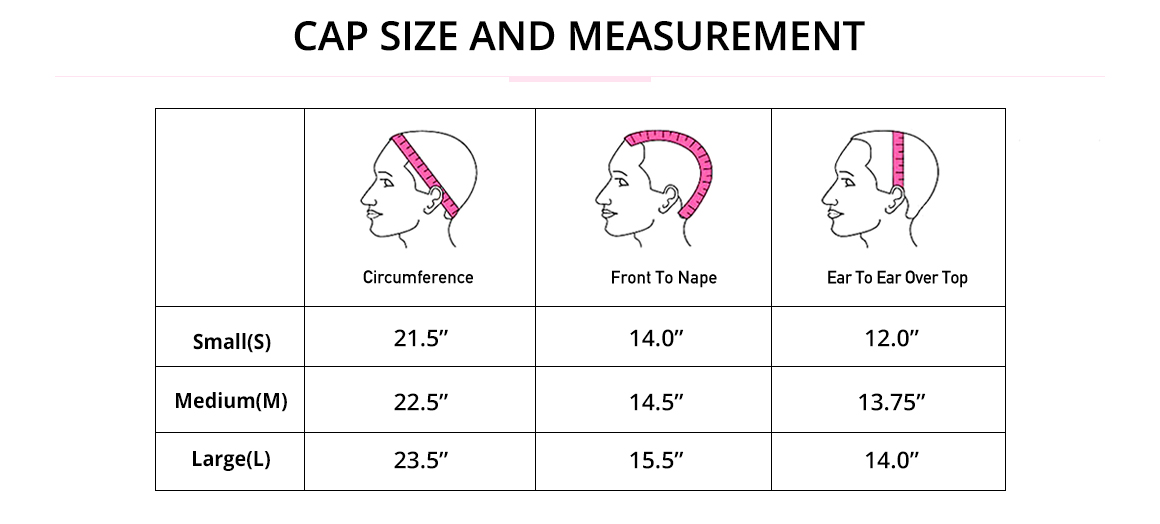 Please ensure that the circumference of your head is measured before you purchase a wig so that you can fit it correctly. As far as wig sizes are concerned, they can be categorized as follows: Small 21.5 inches, Medium 22.5 inches, and Large 23.5 inches. If you find yourself in the middle of between sizes, we suggest going up in size, never sizing down.
For the purpose of measuring your head, here is the information you need to know.
1. Place one end of the measuring tape at your hairline in the front of your head, wrap it around your head and finally place the measuring tape below the occipital bone, to obtain the circumference of your head.
2. As the tape is being wrapped around, bring the ends of the tape together in the front.
3. Typically, it will take approximately 21 inches for the circumference measurement to be taken. You can wear a petite size wig if your circumference is smaller than 21, and a larger size wig if your circumference is larger than that.
4. There is also a need to measure the diameter of the head from the front center of your forehead to the top of your head under your nape.
5. From ear to ear, measure the distance between them.
The well-known beauty product is a good wig gripper, and it's not hard to see why. If you wear this under a wig, for instance, short lace front wigs, like a headband, you will be able to keep the wig in place without damaging the natural hair or causing any damage to the delicate lace on the wig.
There is nothing complicated about it, and it removes the guesswork that comes with attaching your wigs for the best result, and for you to avoid common mistakes while attaching your wigs.
You should always use wig glues sparingly and responsibly, even if you are a diehard fan of wig glue, to make sure you do not create any additional problems as a result.
Hair wigs also require maintenance in order to maintain their best appearance, just like your natural hair. So, you should make sure that you develop a haircare routine for your hair wigs that you follow regularly.
As a first step, you should wash your hair wigs. It is recommended that you use a shampoo and conditioner that are free of sulfates during this process to prevent your hair from losing moisture. You should wait until your hair wigs are almost completely dry before you use heat-styling tools on them.
Further, you should make sure the hair wigs are placed on the wig stand in order to maintain their style. Putting your wigs away in some random corner of the house is never a good idea.
Final Thoughts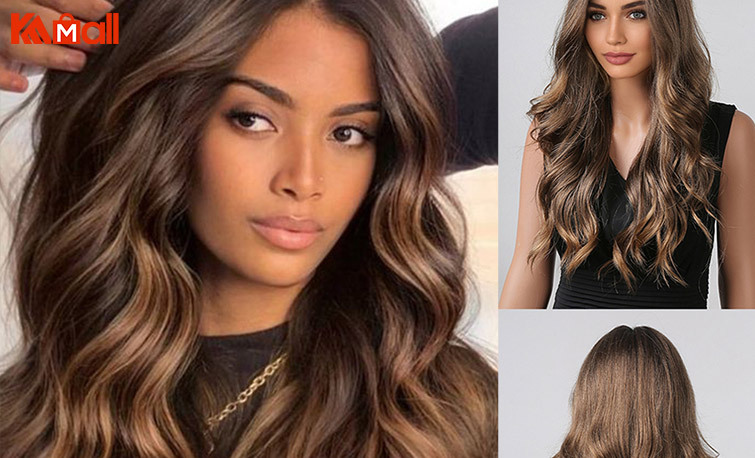 With the knowledge that you have now gained about the mistakes that are often made by many people and the tips on how to avoid them, I hope you will now feel more confident and will not be afraid to try different wigs, such as the red lace front wig, because you know the mistakes to avoid.
I am sure that you are looking forward to trying it out. Visit our online mall located at www.kameymall.com to see what you can find there. Here you will find an array of wigs with different styles and colors, and you will be able to find the right one to suit you.