So you love your new white tank top--the fit, the look, and how well it fits under light-weight shirts or tops. Anyway who doesn't love a little extra breeze? But what happens when you sweat or even accidentally rub against dry soil? Even a simple and tiny stain on your white cropped tank top will make it very visible even in the crowd!
So are you looking for a way to keep your favorite white tank top white and clean? If so, today's post is for you. Because we'll discuss some ways to get the yellow out of your white tank top.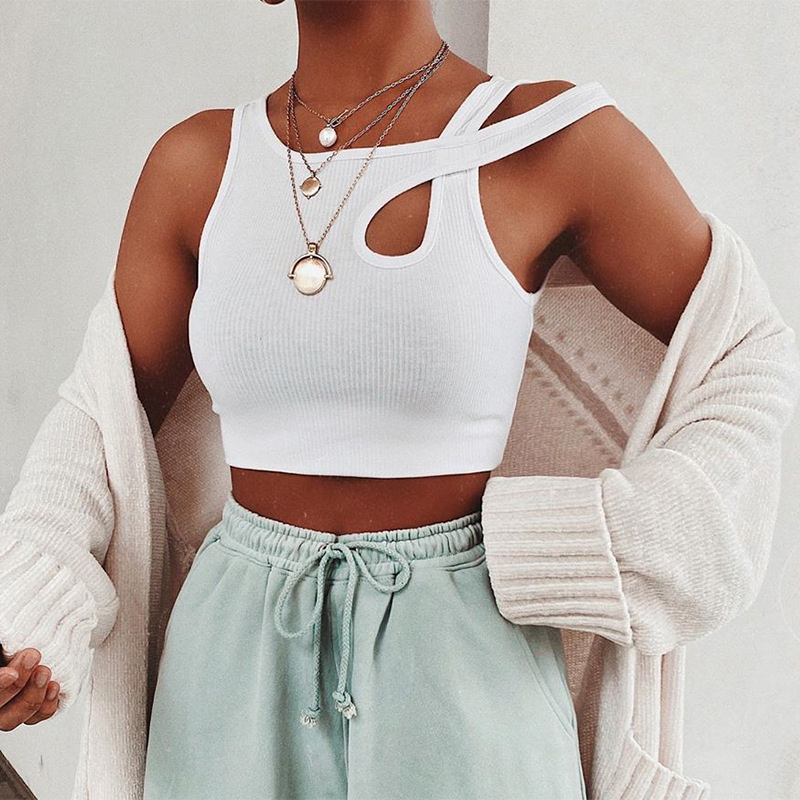 Why White Tankies Turn Yellow
The maintenance of white tank tops is one of the hardest things to learn when it comes to keeping them in perfect condition. Despite how many efforts you have made to keep them white, they still sometimes turn yellow despite how careful you are.
Having said that, why is this happening?
A variety of factors can result in a white crop tank top losing its sparkle and shine over time. It is possible to restore them and prevent them from turning yellow by understanding why they turn yellow in the first place. In order to understand why this occurs, let's take a look at what causes it to happen.
Sweats And Deodorants
Excessive sweating and overuse of deodorants are contributing factors to sweating. Among the most common reasons why yellow stains appear on white clothing, sweat is one of the most common things to blame. When your sweat has minerals in it that mix with the chemicals found in deodorants, moisturizers, and antiperspirants, you get this problem.
A deodorant or antiperspirant may contain varying ingredients, and the more you use it, the more likely you will find that stains appear on your clothing.
It is common for the yellow stains to begin around the underarms before spreading outwards towards more visible areas of the body. As time passes, more and more of these stains accumulate from each and every wash, making it harder and harder to remove them as they become entangled in the fabric.
Consequently, one of the primary reasons your white tank tops turn yellow in the hot season is that you wear them too often before washing them.
Overused Bleach
It is true that bleach is an effective whitener, however, if you use too much of it on a white sexy tank top, the tank top could turn yellow.
The bleach that is used for disinfection is a very strong and harsh chemical. There is a risk that it can cause more than one of these problems, including yellowing and deterioration of white tank tops as well as holes and damage to your white tank tops if the product is applied excessively or over time.
What's worse, If you fail to rinse your tank tops thoroughly after washing them with bleach, the yellowing of the tank tops may become even worse.
Poor Washing With Less Detergent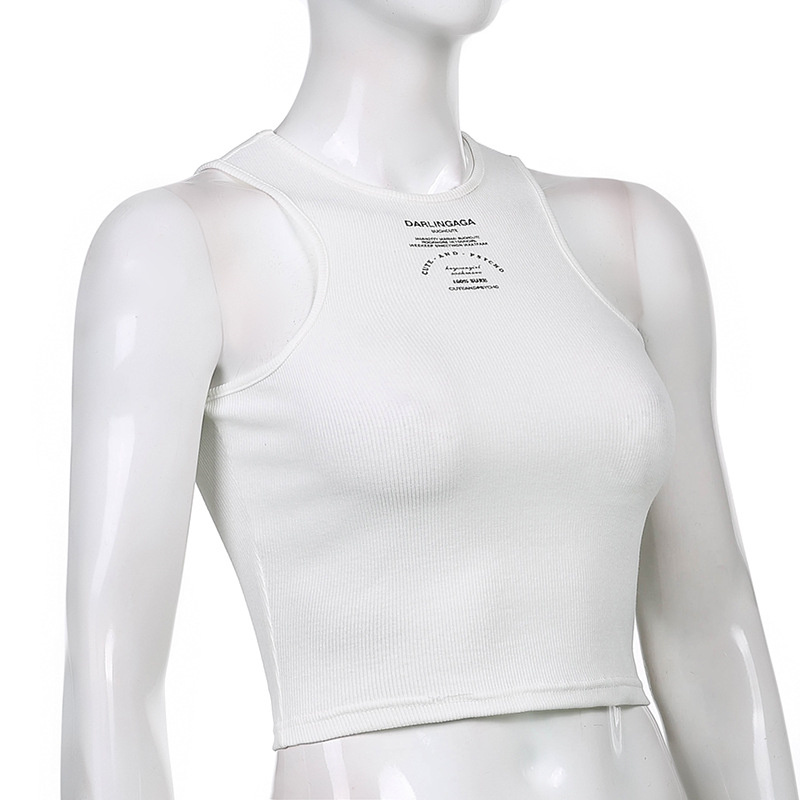 There is a possibility that the dirt in your white tank tops will remain in the fabric until you wash them again when you fail to wash them properly. Because those are dirts that accumulate over time and decompose, resulting in yellow stains on your white tank tops.
When you wash your tank tops poorly, it is mainly because you use a weak amount of detergent, so that even after the fabric has been washed there will still be some dirt visible on it.
It is important to follow the directions on the detergent packaging for the proper amount to use. Also, it is not recommended to wash your white tank tops with other colored tank tops to save time since you may get yellowing or stains on your white tank tops.
How to Whiten Your White Tank Tops
Rather than throwing away your yellowed white tank tops, there are a few things you can do to restore their shine. One option is to use chemical-based cleaning solutions, while another is to prepare your own cleaning solution.
There is no side effect in using these methods as they are effective and do not cause any harm to your fabrics as long as you use them correctly.
Now that we've discussed how to do this, let's take a closer look at how it is done.
Household Methods For Whitening
1. Lemon juice
If you are trying to whiten your white crop tank tops you must poach two sliced (not halved) lemons in a large stockpot of water, then pour the boiling water over your white tank tops, and leave them to soak for one hour. Lemon juice is a great whitener.
2. Baking soda
A solution of one cup of baking soda in four liters of warm water is not only an effective whitening treatment, but it is also an efficient deodorizer for your white tank tops. Soak them in the solution for around eight hours before putting them into the washing machine.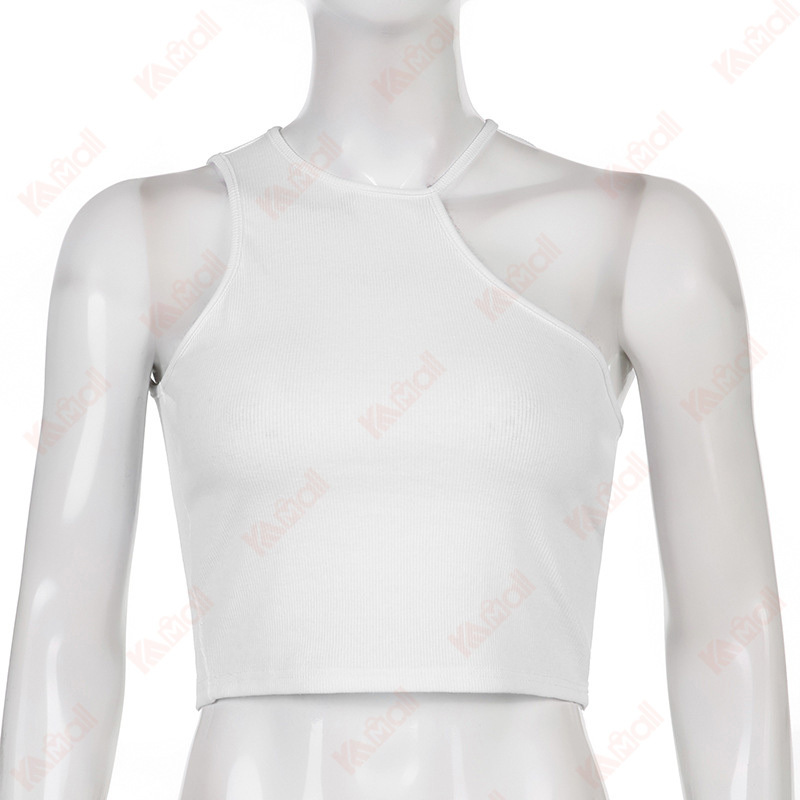 Bleaching Method For Whitening
Performing bleaching on white crop tank tops must be done with a lot of caution. Normally there is an explanation on the bottle of bleaches of how to bleach white tank tops properly so that stains can be removed without damage.
When using this method, you should never soak your fabrics for too long in bleach since it can weaken or damage them if you do it too often.
Please note: The use of biocides should be done with care. Always read the label and product information carefully before using any biocide.
Acid Methods For Removing Stains
There is nothing wrong with washing your white tank tops with white vinegar if they just need a little brightening up and you don't have a detergent on hand.
Step 1: Put vinegar in fabric softener
In the fabric softener compartment of your washing machine, place a half cup of distilled white vinegar, and mix well.
Step 2: Use laundry detergent
Make sure to use your usual detergent and follow the instructions on the care label if any are provided.
Step 3: End up with a washing machine
Put your white tank tops in the washing machine and wash them.
Please note: As a benefit of this method, you don't have to worry about bleaching any colors that were present before using this method. Additionally, vinegar will leave behind no smell after using this method. It can also be used as a final rinse to remove any remaining alkalinity left over after washing.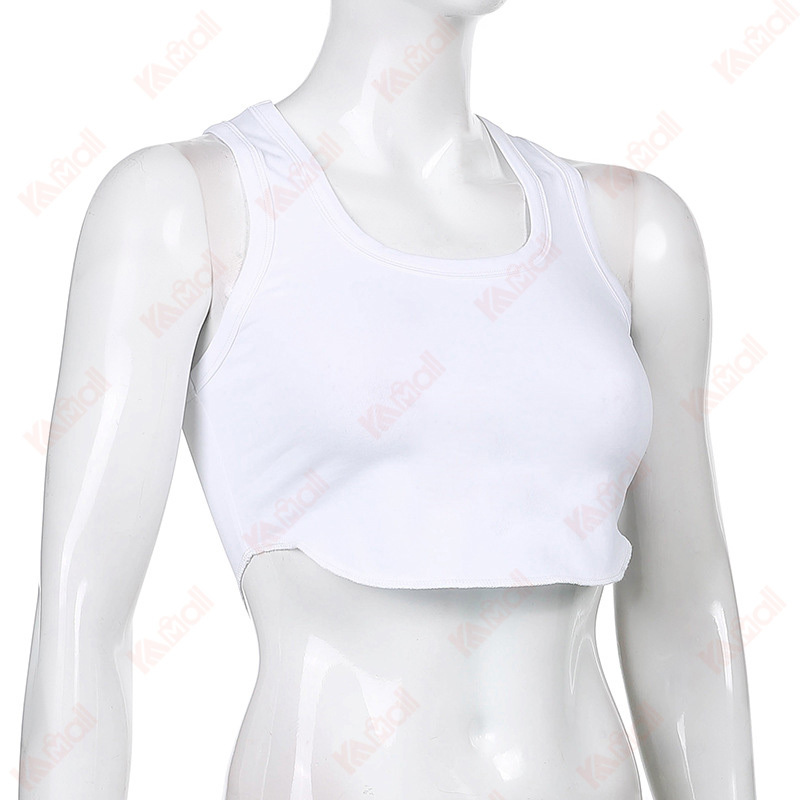 How to Keep Your White Tank Tops White
If you want to keep your yellowed whites looking their best, you will need to take steps to keep them looking as good as they can look. This includes simple things like storing them in a proper manner.
1. The best way to store your white tank tops, such as athletic tank tops, is in a cool, dry place. Do not store them in places with high temperatures such as basements, attics, garages, or other spaces. You will need to wash and dry your tank tops well if you plan to store them for an extended period of time, so stains will not settle in your clothing.
2. If you are going to store white tank tops in plastic boxes, then you need to ensure that they are packaged in acid-free plastic. If you are going to store them in cardboard boxes, then I suggest lining the box with white archival tissue paper first.
3. If you're going to hang white tank tops in the closet, make sure they're not placed too close to dark-colored clothes, such as jeans, as the dye may stain the dark clothes. Also, make sure that there's a lot of space around them so they can breathe.
4. It is possible to fix yellowed white tank tops with free UV rays from the sun when hanging them up in the air.
5. If you're using a dryer, it's best to set it to low heat when drying your tank tops. Just wash them as you normally would. When the clothes are almost dry, remove them from the dryer, take them outside, and let them dry in the sun.
Final Words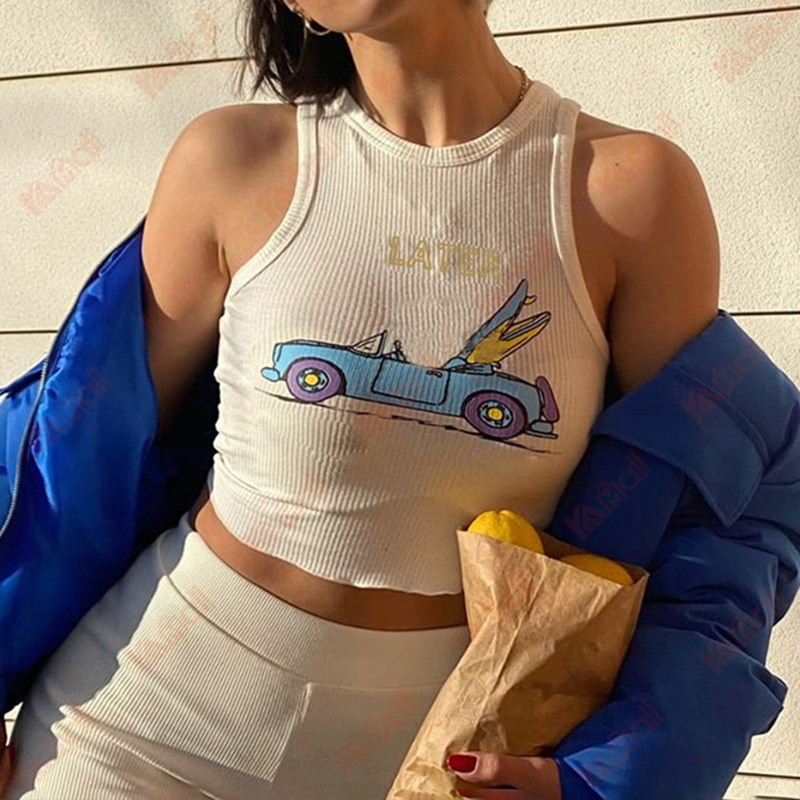 It is better to prevent white clothes from yellowing in the first place instead of attempting to fix the problem when it occurs.
Ensure that they are washed and rinsed properly, that less deodorant is not worn, that the temperature of the water is used properly and that they are stored in plastic boxes and bags that are acid and lignin-free.
If you follow the tips listed in this article, you'll be able to remove stains from white tank tops and recover their whiteness so that you can maintain an extremely bright white wardrobe all year long from wash to wear.
Stop hesitating to buy your favorite women athletic tank top, you now are able to keep your white tank tops as bright and white as ever.