Hey there, wig lovers! If you're anything like us, you're always on the lookout for the latest and greatest in hair trends. Whether you're looking to switch up your style, add some length or volume, or simply experiment with a new look, lace wigs have become an increasingly popular choice in the hair industry.
But with so many different types of lace wigs available, it can be hard to know which one to choose. That's where we come in! In this blog, we're going to take a closer look at two popular types of lace wigs: HD lace wigs and transparent lace wigs.
What Exactly Are They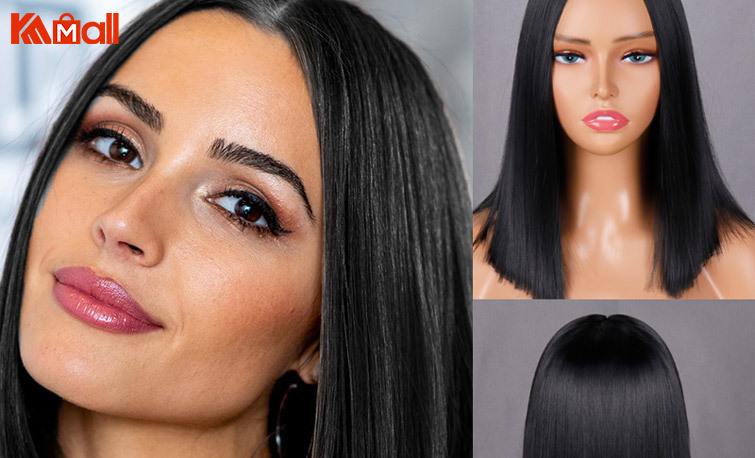 First, let's talk a little bit about lace wigs in general. Lace wigs are made by sewing individual strands of hair onto a lace cap, which is then secured onto the wearer's head using adhesive.
This creates the illusion of a natural hairline and allows for a comfortable, breathable fit. Lace wigs come in a variety of styles, lengths, and densities, and can be made from synthetic or human hair.
Now, let's dive into the specifics of HD lace wigs and transparent lace wigs. From the construction of the lace to the overall look and durability, we'll give you the lowdown on what makes each type of wig unique. So grab a cup of tea, scroll down, and let's get started!
What is Transparent Lace?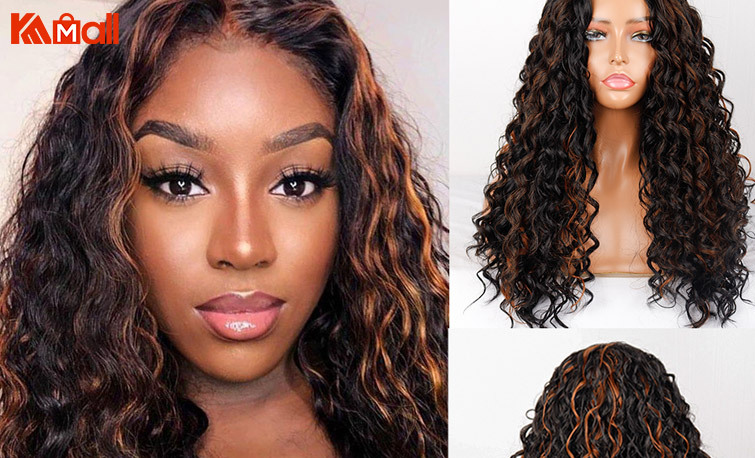 Lace that is transparent is a version of regular lace that has a transparent color. Transparent lace is essentially the same as normal lace except for one difference: the lace color of transparent lace is transparent and invisible as opposed to the color of normal lace.
Hence, the wig is sometimes called the undetectable transparent lace wig because of the fact that it is almost invisible.
In terms of colors of transparent lace wigs, we have a variety of regular lace colors for you to choose from, including dark brown, medium brown, light brown, as well as transparent.
One of the great things about lace front wigs that are transparent is the fact that this lace is going to match your complexion regardless of what your skin tone is.
What is HD Lace?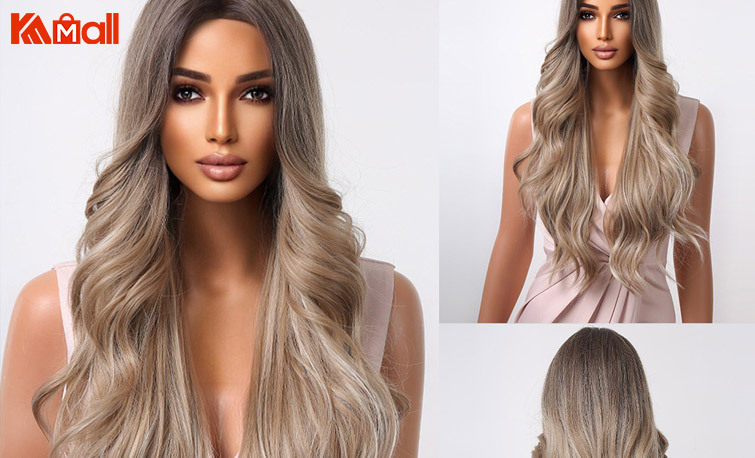 HD refers to the term "high definition". This kind of lace material is made of royal lace material which is also referred to as Swiss lace. When it is applied to the scalp, it is invisible and undetectable, which makes it possible for the wearer of the product to have a very natural and undetectable hairline.
The new HD lace material provides the consumer with an enhanced feeling of lightness, softness, and delicateness, along with a more transparent appearance, allowing it to blend better into the skin and allowing it to create a more inconspicuous hairline.
In addition, they can also be bleached or dyed to match the tone of your skin, making them a perfect match for any skin tone. As an added benefit, the HD lace wigs have also been pre-bleached, which can make the process of dyeing them easier for you.
Here Come The Differences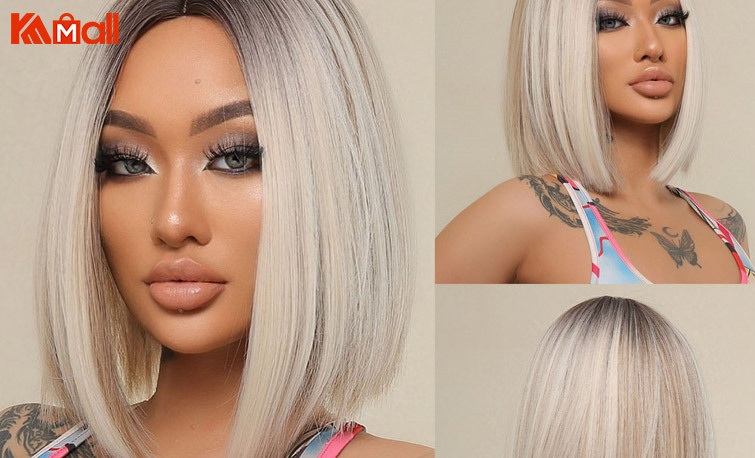 In light of the fact that we have clarified what an HD lace front wig is and a transparent lace wig is, let's take a closer look at the differences between them and how they differ.
Differences in Lace Colors
As a result of the differences between these two types of laces, one is transparent lace, which is regular lace in clear color, while the HD lace, as its name suggests, is something that can be used to refer to Swiss lace, which is thinner and more transparent.
Women with light skin tones often choose transparent lace as their preferred lace type. In fact, we discovered that after bleaching the hair knots and gluing down the hairline, it is possible to melt the transparent color lace into any skin tone.
It must be noted, however, that HD lace is still significantly thinner, more delicacy, and more transparent than normal transparent lace due to the properties of the material itself.
As HD lace is the best lace type among all the lace types, HD lace will hide the fact that you're wearing a lace closure very well, as it matches perfectly with your skin tone. Other people will not be able to tell you are wearing lace.
It is a sign that it is produced with higher standards and uses more advanced technology than others. HD lace closures are, of course, more expensive than transparent lace closures, as well as normal lace closures, because this is the result of the quality and delicate workmanship.
You can choose transparent lace as your closure if you aren't going to spend a lot of money, but still want the look of natural lace.
You can get a better deal with transparent lace than with HD lace. The transparent lace is great, although it is much thicker than the HD lace frontal wig and has a thicker texture.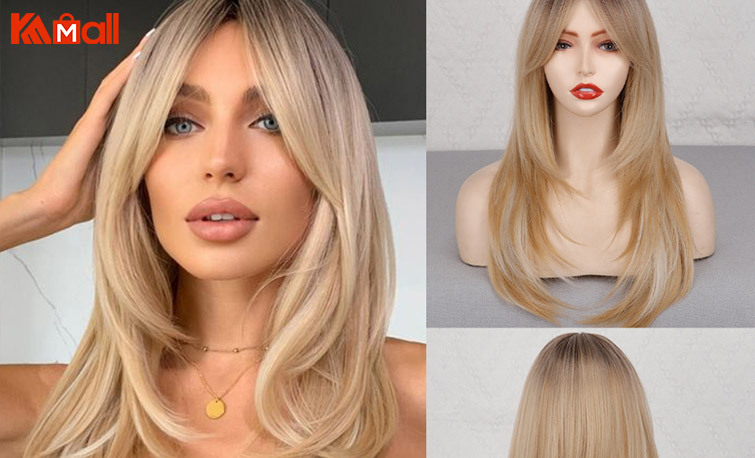 In spite of the fact that both HD lace wigs, as well as transparent lace wigs, are capable of creating natural-looking hairlines, the HD lace wig will yield a much better result when compared to your average transparent lace wig when it comes to making your skin seem a lot closer to your own.
Since the hairline is thinner, it will be less noticeable and you will be able to more easily conceal your hairline thanks to how well it blends into your scalp.
Whether you have dark brown, light brown, white, or any other color of skin, HD lace can match it well regardless of your skin color.
Differences in Wearing Feelings
As compared to transparent lace, HD lace has a thinner, softer, lighter, and more breathable texture, which makes it less itchy and irritating as compared to transparent lace.
There is no doubt that you will love wearing an HD lace wig as long as you give it a try, and you may find it to be an amazing trend that is in style today.
Is HD Lace Wig Vulnerable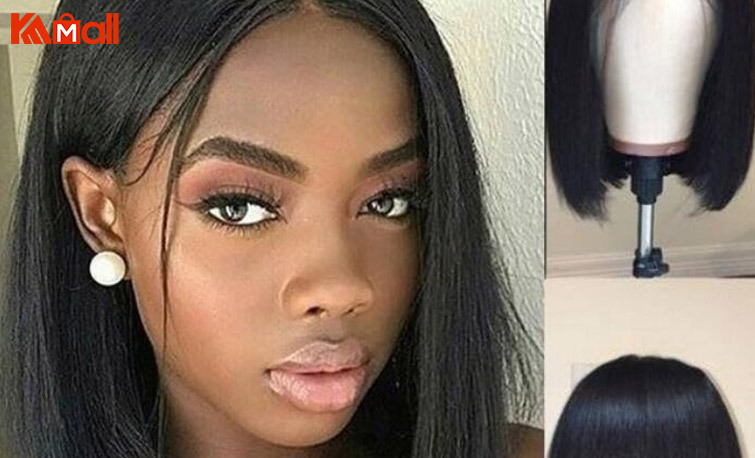 It is important to note that HD lace is thinner than the other types of lace when it comes to thickness. The material is relatively soft in comparison to other materials, however, and it is also durable.
As well as this, it also comes with the most delicate base, which is ideal for use on the forehead part, as it is essentially invisible and won't be seen. However, please be extra careful when handling this. The HD Lace is such a thin material that it can easily be ripped owing to its thinness.
In order to maintain a high-quality finish on these HD human hair lace front wigs, please do not pull, tug, or brush them continuously.
Is It Easy to Take Care of HD Lace Wigs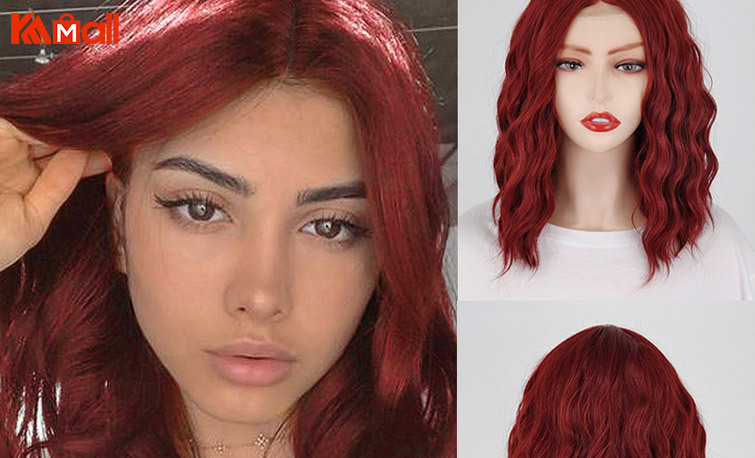 Make sure all glue residues on the HD lace wigs have been removed before starting to wash them.
If you are using a curly hair wig, you should use a wide-toothed comb and a wig comb to brush it. Keeping the hairs from shedding is possible by gently brushing them from the bottom upward.
Since curly hair is more delicate than straight hair, it is important to use a wide-toothed comb or wig comb that won't tug and pull on the strands. Brushing from the bottom up prevents the strands from becoming tangled and helps keep them from shedding.
It is recommended that you wash your HD lace wig in lukewarm water or cold water. Please note that you should only apply conditioner on the tips of your hair and not on the roots of your wig.
Hot water can damage the lace, so it is important to use lukewarm or cold water. Applying conditioner on the roots of the wig can cause it to become heavy and limp, so it is best to only apply conditioner to the tips of the hair.
It is recommended that you leave it on for three to four minutes, and then rinse it clean and thoroughly with water. Make sure that the wig is completely dry by patting it with a clean towel.
Let your wig hang on a wig stand for an extended period of time to allow the hair to dry naturally.
Final Word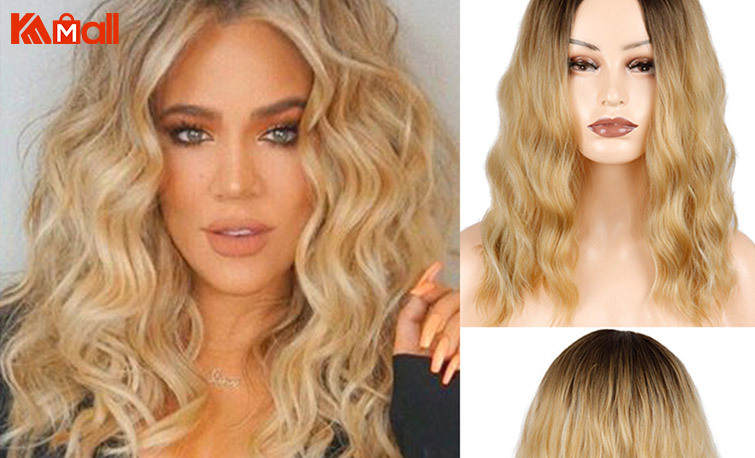 And there you have it, folks! We've explored the world of HD lace wigs and transparent lace wigs, and hopefully, shed some light on the differences between the two.
Whether you're looking for a more natural look, longer wear time, or simply want to experiment with a new style, such as blonde lace front wig, both types of lace wigs offer their own unique benefits.
Ultimately, the choice comes down to your personal preference and needs. So go forth, wig lovers, and rock that new hairdo with confidence!