Safety work shoes are essential to many job occupations, providing protection and comfort for workers on their feet for long periods or working in hazardous environments.
While most people are familiar with the basic design of safety work shoes, many are unaware that these shoes also come in different colors, each with a specific meaning.
In this blog post, we'll explore the different colors of safety work shoes and the job occupations for which they are most appropriate.
Whether you work in healthcare, construction, or any other field, knowing the right color of safety work shoes for your job can help you stay safe and comfortable throughout your workday.
Why Color of Safety Work Shoes Matter?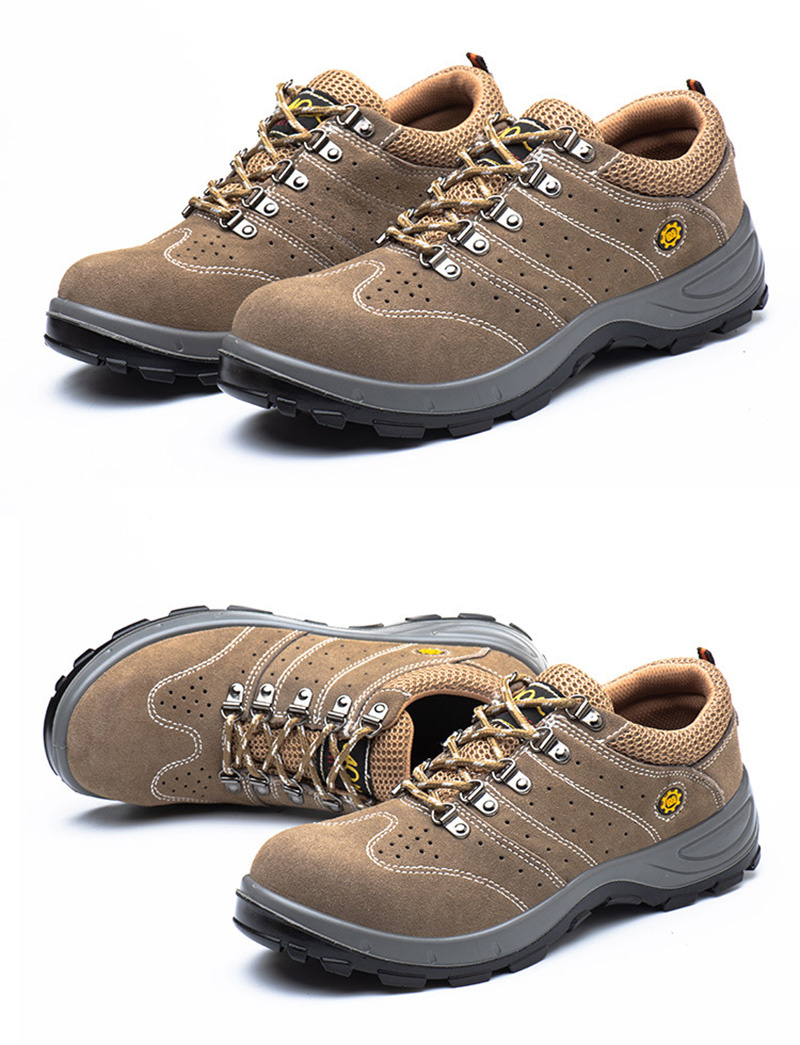 Safety work shoes are an important part of every worker's daily routine and should be worn at all times. When it comes to choosing safety footwear, most people tend to focus more on their features, functions, comfort, and styles, but they also don't tend to think about the colors when making their selection.
Can you imagine, color plays an important role in the safety shoes that you wear every day to the workplace?
Thus, the color of one's safety footwear can serve as a visual cue as to one's employment and the degree of risk involved in that position. In the medical field, for instance, where germs and bacteria can spread quickly, personnel are encouraged to wear white safety work shoes.
The choice of color for safety shoes is also important since it can increase the wearer's visibility and hence their safety.
For example, employees in areas like road construction and warehouses benefit greatly from wearing bright yellow safety work shoes because of how well they reflect light.
Different job functions within the same firm may be easily identified by their respective colored safety work shoes. It is common practice at factories to have workers in various departments wear work safety shoes of different colors so that they can easily be identified.
Which Colors Do Most Safety Work Shoes Come in?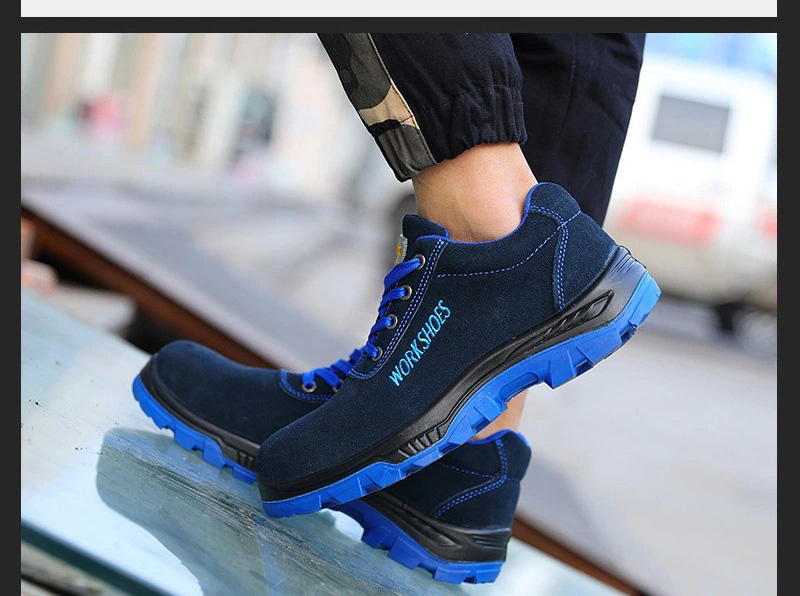 A wide range of colors, each with its own significance, has been used to designate different types of work safety footwear. The following are some of the most popular hues chosen for high-visibility work footwear:
Law enforcement officers, security guards, and other professionals who must present a uniformed and authoritative image sometimes are recommended to choose to wear BLACK safety work shoes.
Those who work in the medical field, the food and nutrition business, or other places that must maintain a sanitary atmosphere generally should wear WHITE safety work shoes.
The convenience of BROWN safety work shoes, as well as their ability to blend in with the surrounding surroundings, makes them a popular choice for construction workers and other outdoor workers.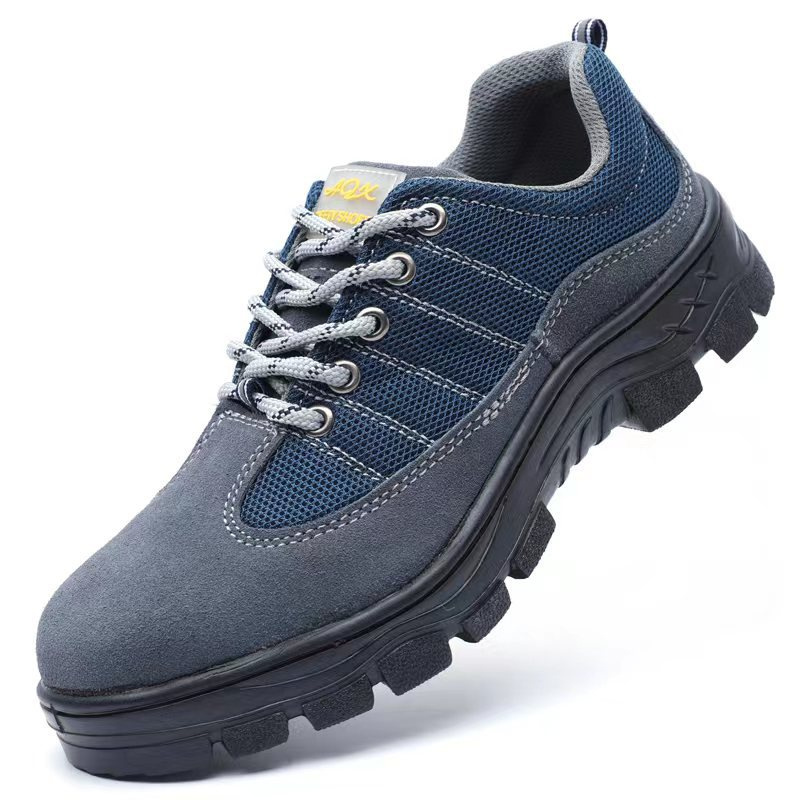 The GRAY safety work shoes are versatile and can be used in many different industries, such as construction, manufacturing, and transportation, making them a great choice for those in these sectors.
In the construction, mining, and warehousing industries, YELLOW safety work shoes are widely used and have been shown to provide a greater degree of visibility and safety in low-light situations.
Break Down the Colors and Features
There are a variety of colors available in safety work shoes, so they can be customized to meet the needs of different types of job occupations and work environments.
You can ensure your safety and comfort by choosing the right color of safety working shoes for your job, which will provide you with the protection and comfort that you need to perform your work safely and effectively.
Black Safety Shoes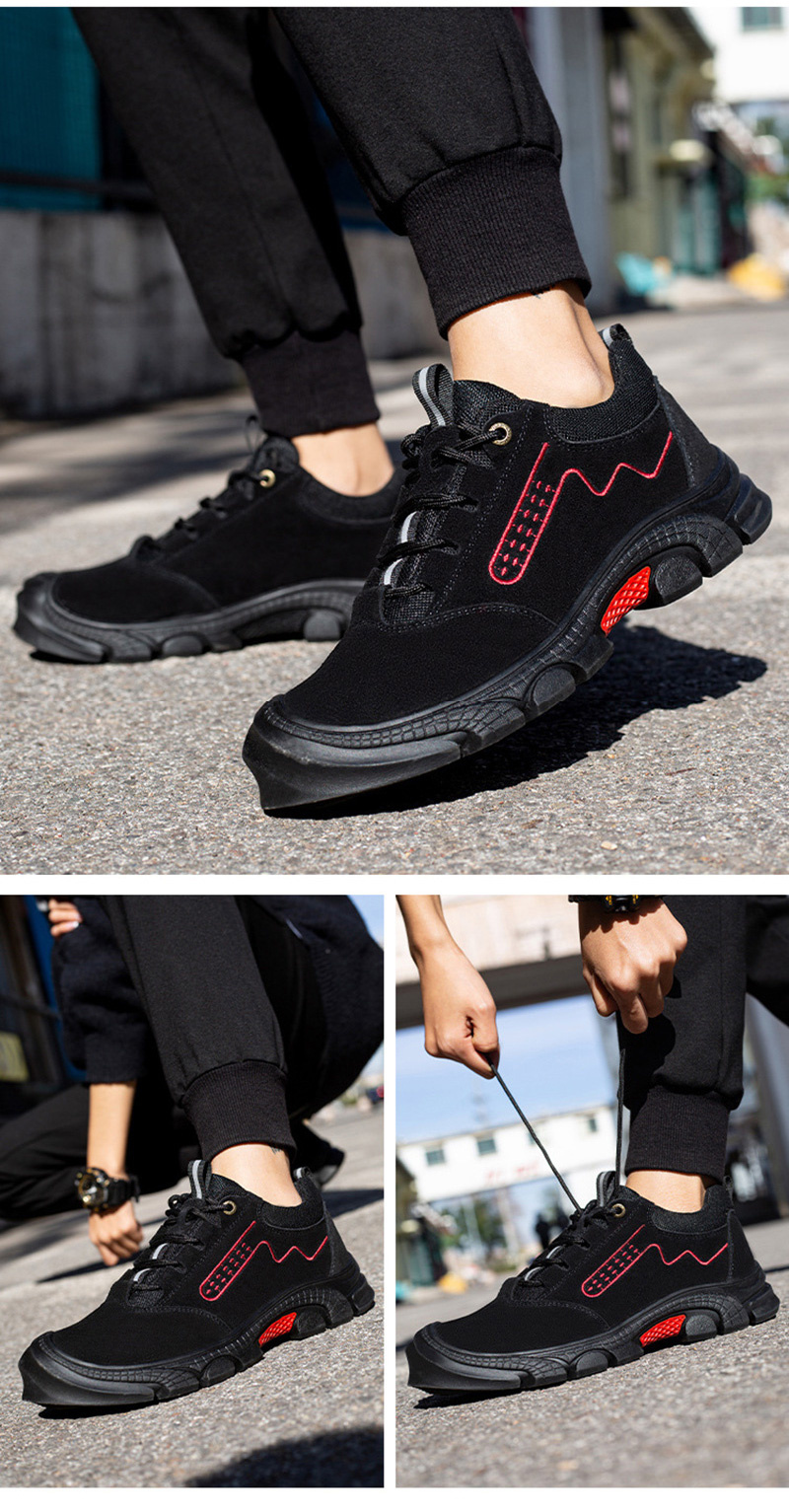 As an example, law enforcement officials frequently have black safety work shoes included as part of their uniform. These shoes preserve a professional appearance while also protecting and supporting the wearer's feet in a manner that is supposed to be comfortable.
Being a common piece of personal protective equipment (PPE), black safety work shoes are regularly seen on the feet of security guards, as well as on the feet of many other professionals whose jobs necessitate a similar appearance.
In addition to their outward look, black safety work shoes may also provide extra benefits, such as protection against electrical hazards, puncture resistance, and slip resistance.
These shoes are made to cater to the requirements of particular job activities, and they offer an essential level of protection and comfort for employees who are on their feet for extended periods of time.
Brown Safety Shoes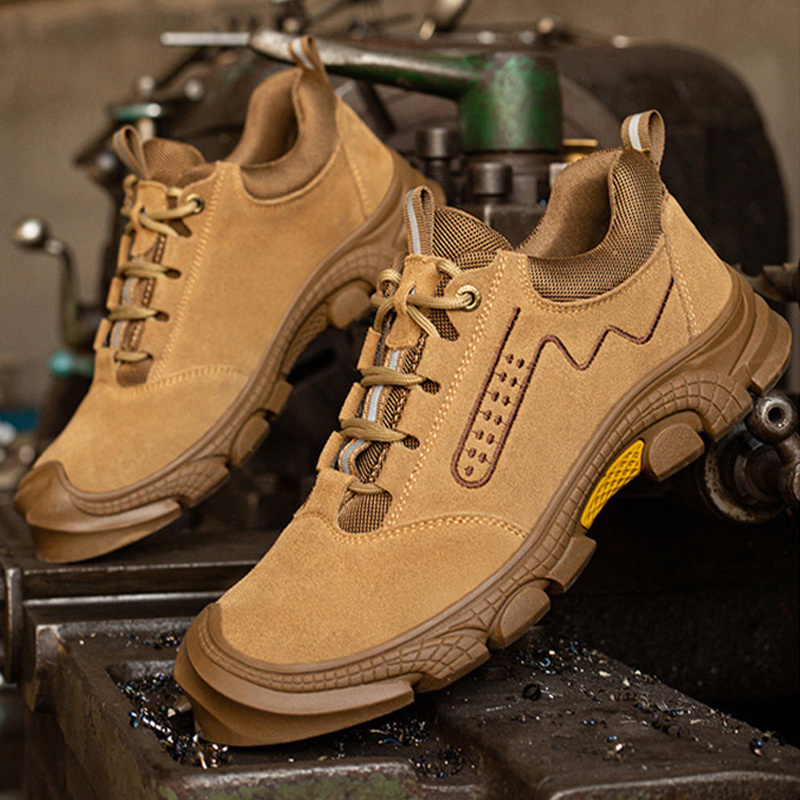 Brown safety work shoes are a common choice for workers in jobs that require them to be outside, particularly in the construction industry, which places workers in hazardous environments such as rough terrain, unpredictable weather conditions, etc.
Other than the construction industry, this kind of footwear is required for employees in a wide variety of jobs, including agriculture, horticulture, and construction, to name just a few of them.
These shoes have been constructed with characteristics like steel toes, slip-resistant soles, and waterproofing to ensure that the wearer's feet remain dry regardless of the environment in which they are worn. They are meant to offer the wearer protection and support for their feet.
Brown safety shoes for work are frequently favored in the aforementioned outdoor sectors not only because of their practicality but also due to the natural aesthetic that they exude.
Because of the shoes' brown tint, they are an option that is more visually acceptable than those with brighter colors since the brown color mixes in nicely with the natural surroundings.
White Safety Shoes
White safety work shoes are a typical choice for workers in professions that must maintain a hygienic and germ-free atmosphere.
In the field of healthcare, for instance, nurses, physicians, and other medical professionals who work in hospitals, clinics, and other medical facilities are required to wear white safety work shoes.
These shoes are not only meant to keep the surroundings clean and hygienic, but they also protect and support the wearer's feet.
Workers in the food processing business who handle and prepare food items are required to wear white safety work shoes while doing their jobs.
Because they provide workers with a clean and hygienic platform on which to stand, the shoes are meant to reduce the risk of the food becoming contaminated.
Similarly, in the pharmaceutical manufacturing business, wearing white safety work shoes while producing medications and packaging them is required for all workers.
These shoes are constructed in such a way that they eliminate the possibility of extraneous pollutants making their way into the production process.
Yellow Safety Shoes
While working in environments that need a high degree of visibility for safety concerns, workers frequently put on yellow safety work shoes.
Workers in sectors such as construction, roadwork, and warehouse operations have an increased danger of being injured or killed if they are hit by moving vehicles or heavy equipment.
In addition to wearing yellow lightweight safety shoes, other items of high-visibility gear and personal protection equipment (PPE) should wear to increase the likelihood that they will be spotted by others working on the construction site.
The bright yellow hue of the shoes helps to boost visibility in environments with low light or regions with poor visibility, such as construction sites or motorways. This is especially helpful for people who are working in these environments.
Gray Safety Shoes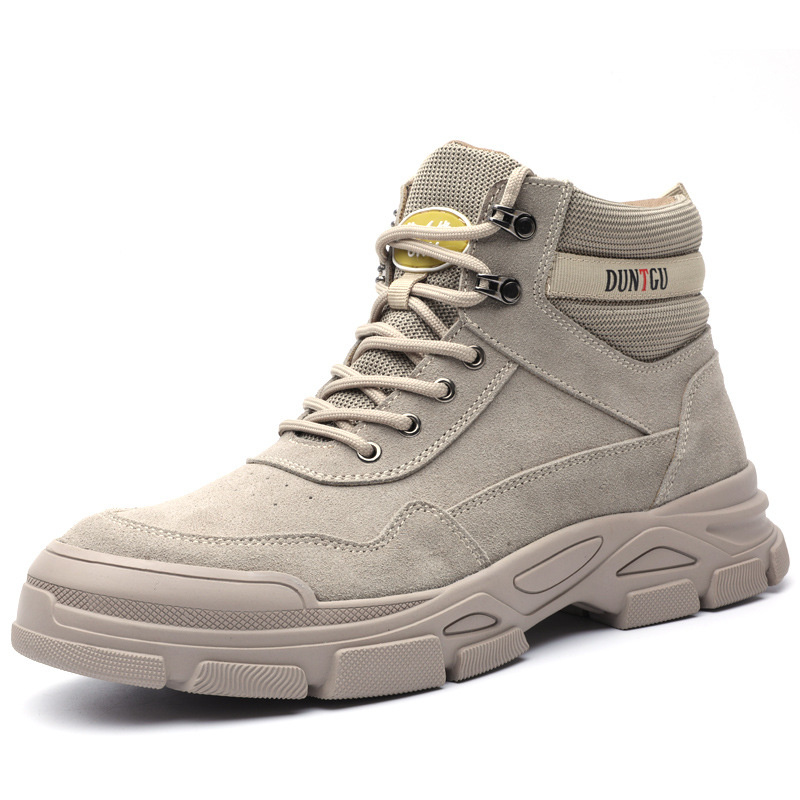 Gray safety work shoes are a versatile alternative that may be used in a range of job professions, including manufacturing, logistics, and transportation. They are also a good choice for people who work in construction.
They are standard footwear for employees in the logistics and transportation business who are responsible for moving and handling packages and goods and running heavy machinery and materials
These shoes are designed specifically for their tasks and are meant to offer the wearer both protection and support for their feet in addition to being comfortable enough to be worn for the entirety of the day.
Alternatively, gray safety work shoes can also be worn in other types of work environments, such as administrative or office situations, where a hue that is easier on the eyes is desirable.
Final Word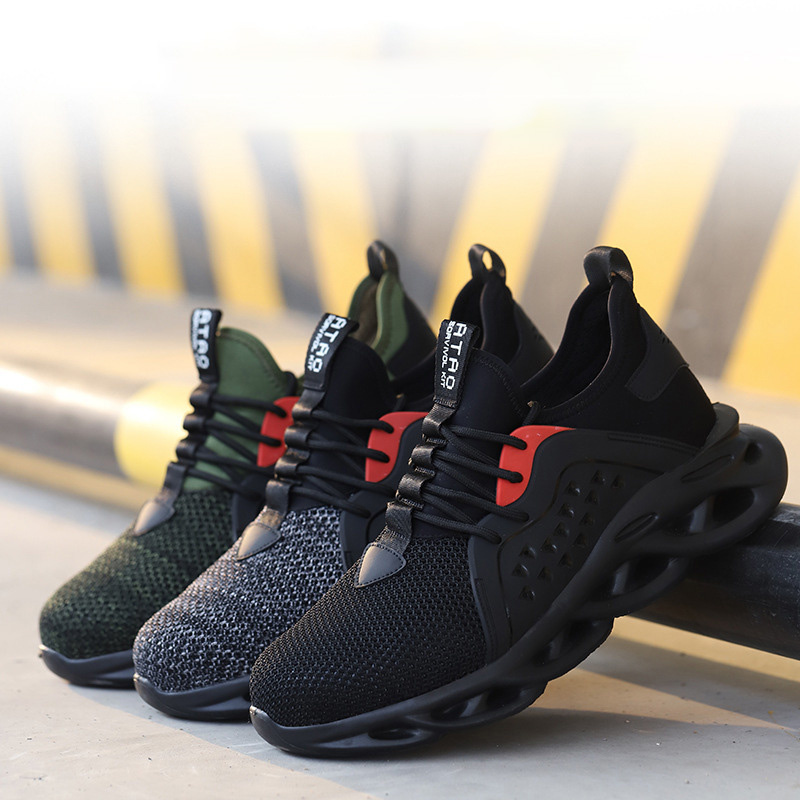 The color of your safety work shoes can say a lot about your job occupation and the safety requirements of your work environment.
From white to yellow, each color has a specific purpose and is designed to meet the needs of different job roles. By choosing the right color of safety work shoes for your job, you can ensure that you have the protection and comfort you need to perform your work safely and effectively.
So whether you're a healthcare worker, construction worker, or any other type of worker, be sure to choose the right color and the most comfortable safety shoes for your job and stay safe on the job!