Hello there, fellow wig enthusiasts! If you're in the market for a new wig, you've likely come across a variety of different wig types, each with its own unique features and benefits.
Two popular options are monofilament wigs and lace wigs, but what sets them apart from each other, and which one is right for you?
In this blog post, we'll dive deeper into the differences between monofilament wigs and lace wigs, exploring their unique features, benefits, and drawbacks.
By the end of this post, you'll have a better understanding of which wig type might be best suited for your needs and preferences. Let's get started!
Which is Which: Explore What They Are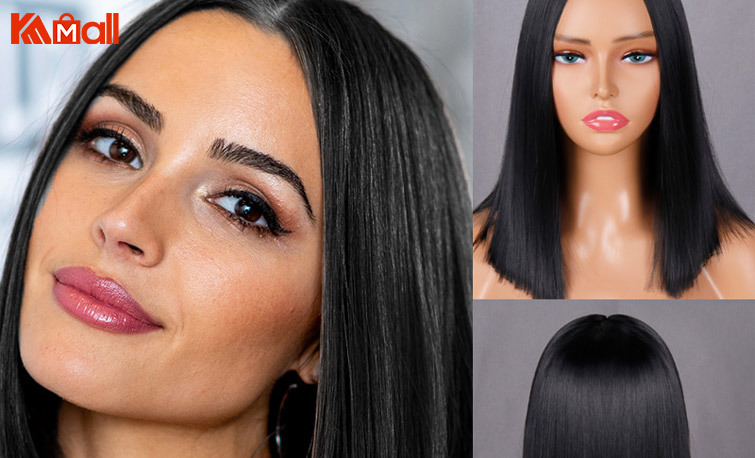 A lace wig is distinguished by a sheer lace cap at the front that mimics the appearance of a natural hairline and scalp. Thin and unnoticeable Swiss lace or French lace is commonly used for lace wigs.
The wig's realistic appearance is further enhanced by hand-tying each hair strand into the lace with a ventilating needle. In addition to a wide range of styles, lengths, and colors, lace wigs can be crafted from either human or synthetic hair.
The lace front creates a hairline that looks virtually identical to the wearer's own hairline, which is a huge benefit.
Those who like to wear their hair in an updo, ponytail, or similar style that reveals their hairline favor them. Yet lace wigs need special care and attention to detail in order to look natural and last a long time.
---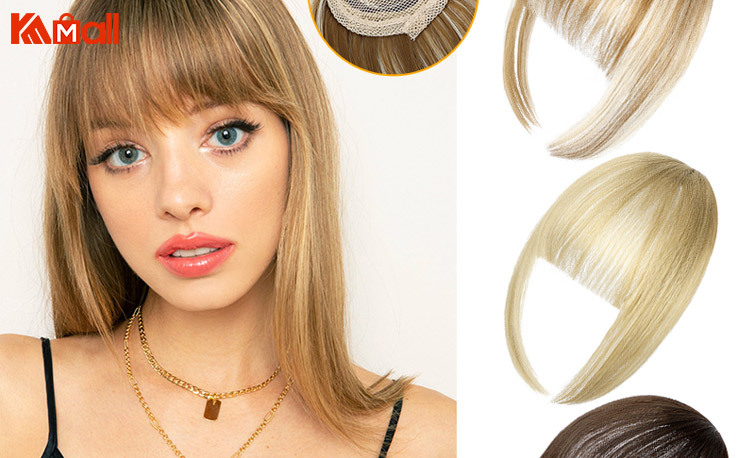 Conversely, a monofilament wig has a cap composed of an almost see-through mesh material, and each hair is attached to the cap individually.
By allowing the scalp to show through the monofilament material, the wig seems to have a genuine scalp, and the hand-tied hairs further enhance this impression.
In either case, human hair or synthetic wigs made from monofilament are excellent options for those seeking a more undetectable hairline and overall appearance.
Apart from that, they are extremely adaptable, allowing the hair to be divided in any direction. If you're looking for a wig that will last, go no further than the monofilament variety.
Lace & Monofilament: Unveil the Differences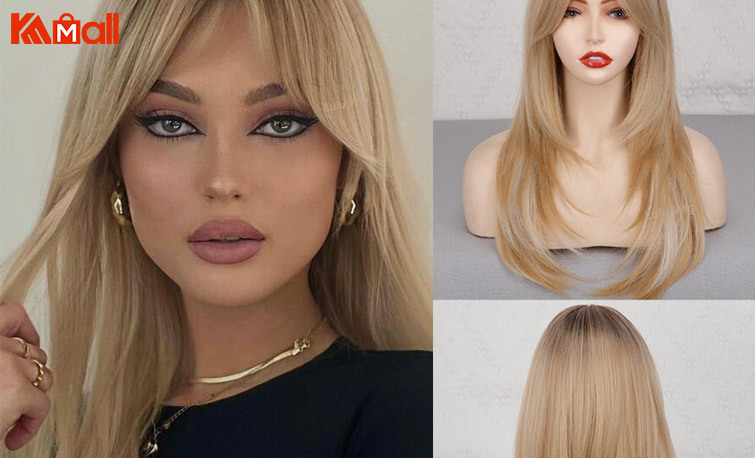 Both types of wigs can look incredibly natural when applied correctly, lace wigs are often preferred for their ability to create a seamless hairline, while monofilament wigs are a great choice for those who want a more versatile and durable wig.
When speaking of lace wigs, the lace is usually sewn to the cap of the wig, with the exception of full lace wigs that consist almost entirely of lace throughout the cap.
In such cases, the wigs are constructed similarly to monofilament wigs and each strand of hair is hand-tied to the lace in the same way as monofilament wigs.
The lace front wig, on the other hand, is often made with a machine, as opposed to being handcrafted.
As the name implies, lace front wigs are wig caps with the front part of the cap made from lace, while the rest of the cap is made from a thicker, cloth-like material that is the foundation of the cap.
When it comes to lace front wigs, the hair in the front is hand-tied in place while the remaining parts are sewn together.
A monofilament wig has the advantage of having a very natural base which makes it seem as if the hair is coming straight from the scalp. There is also an opening at the back of the wig that allows the weft to be able to breathe and avoid the wig from becoming too hot.
As with the monofilament wigs, the monofilament wigs use also a foundation made of monofilament fiber, making them even more comfortable.
A lace wig, however, is made up of lace at the base, which makes it less breathable, and therefore not as comfortable, as a monofilament wig would be.
The monofilament wig is also entirely hand-made; that is to say, each hair strand is tied directly to the cap, which is usually made of sheer lace, to prevent it from falling off.
As a result of this, your monofilament wig will still look natural even if you part it at any point and you will be able to maintain its natural look.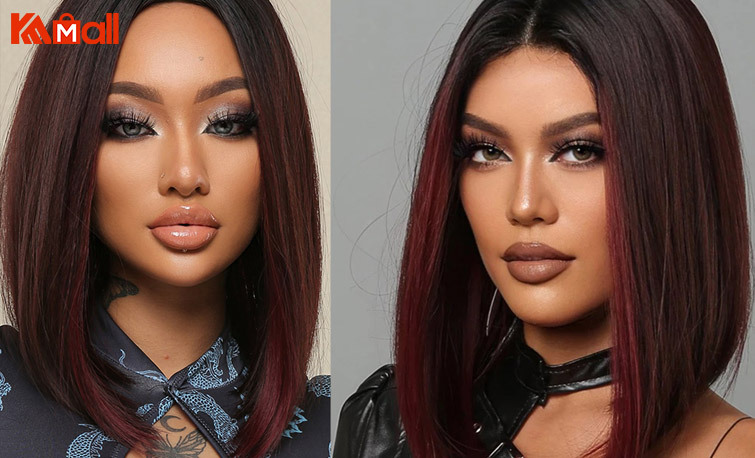 Monofilament wigs and lace wigs differ greatly in terms of how they are applied, which is another major difference between them.
To make sure that the lace wig is secured to your head, most lace wigs require the use of glue or adhesive tape. But in recent times, some glueless wigs have appeared on the market, and these wigs are known as monofilament wigs.
There will be a need for you to apply adhesive to the front of the hair when you use lace front wigs, while you will need to apply adhesive to the entirety of the hair when you use full lace wigs.
The monofilament cap, on the other hand, is often referred to as a glueless wig, since it does not require either glue or adhesive tape to attach it to the head.
Therefore, monofilament wigs are the most beginner-friendly wigs available, since they don't require anyone to be skilled at applying wigs, making them the most user-friendly wigs.
For lace wigs, such as colored lace front wigs, if you want to get them done correctly, you will have to learn the correct way to apply the wig.
In general, monofilament wigs cost more than lace wigs, but it should also be noted that the material used in the construction of each wig has to be taken into account.
Monofilament wigs are typically made from more durable materials, such as nylon or polyester, which means they are more resistant to wear and tear and can last longer.
Lace wigs, meanwhile, are typically made from more delicate materials, such as lace, which means they are more prone to damage and need to be replaced more often.
A synthetic monofilament wig, for instance, is expected to cost between $20 and $400, whereas a synthetic lace wig has an average price that ranges between $20 and $200.
The price range for human hair monofilament wigs ranges from $150 to $4000, while the cost ranges from $70 to $200 for human hair lace wigs.
Obviously, as we have mentioned earlier, there are many factors that can affect the pricing of these wigs. In general, monofilament wigs tend to be pricier than lace wigs even after taking all things into account.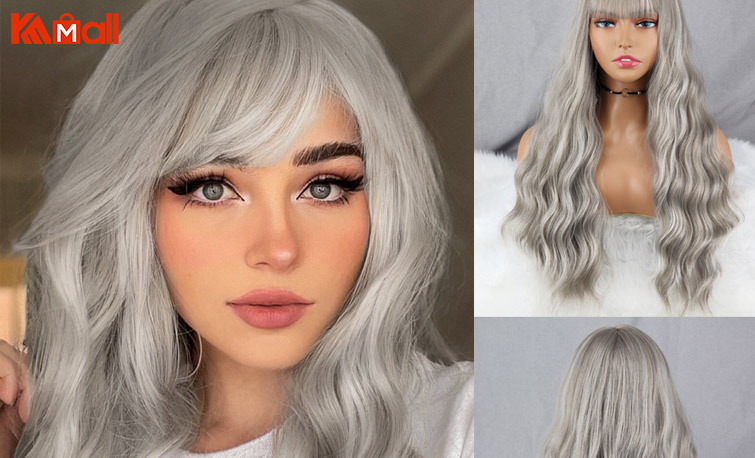 It is possible to wear monofilament wigs every day and take them off at the end of the day when you come home. Even if you are not wearing them during the day, you can remove them if necessary.
This is due to the fact that monofilament wigs do not require glue to attach them to the scalp. It is also possible to change your monofilament wigs throughout the day even if you are at work or outside the house.
A lace wig, on the other hand, will stay on your head for a period of days, or even weeks, depending on what kind of adhesive or glue you use to attach it to your head.
Most of the time, though, we don't really recommend you to do that. The natural hair as well as the scalp, after all, needs to breathe fresh air so as to maintain good health!
It is common for people to wear lace wigs for an extended period of time before taking them off, provided they use glue that is strong enough to secure them to the head.
If you visit the gym often or go swimming frequently, then a lace front wig may be a better choice than monofilament wigs in this regard because they tend to be more suitable for those people who lead very active lifestyles, especially those who go to the gym or swim regularly.
Even though the wefts of monofilament wigs are meant to secure them to your head and ensure that they stay securely in place for as long as possible, the wefts cannot withstand the same pressure as wig glue.
With monofilament wigs, wearers are not limited in what they can do to style their hair, as there are numerous options available to them.
As a result of its construction process, which involves hand-sewing individual strands onto a monofilament cap, no matter where you part your hair, it looks natural as if it is growing right out of your head.
If you are wearing a lace wig, you will only be able to part and style your hair according to the direction that the lace allows you.
It may well be possible to get creative with the front of the hair if you choose lace front wigs, but you might not be able to do that on the whole head.
A monofilament wig can also be easily run with your hands through your hair when you are wearing it, whereas a lace wig cannot provide you with the same kind of smoothness when you are trying to run with your hands through it.
Parting Word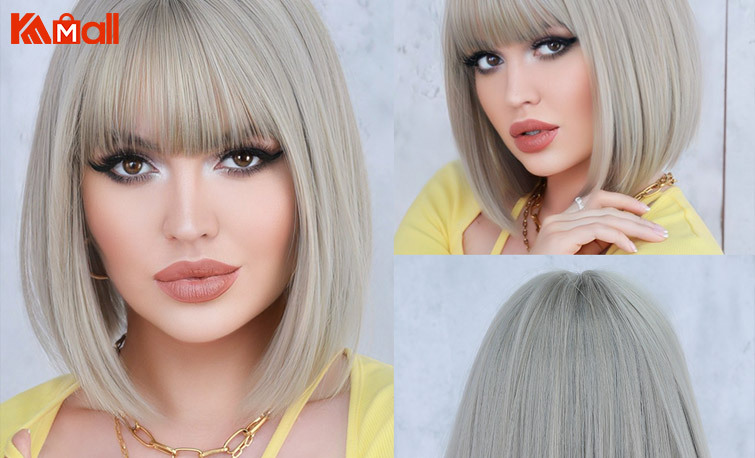 And there you have it, wig aficionados! We hope this blog post has shed some light on the differences between monofilament wigs and lace wigs.
While both types of wigs have their pros and cons, ultimately the decision comes down to your personal preferences and needs.
Whether you choose a monofilament wig for its natural look and durability, or a lace wig for its versatility and breathability, we wish you all the best in finding the perfect wig to suit your style and lifestyle. Happy wig shopping!