If you've ever had to take your work shoes off at the end of a long day and deal with the stench that comes wafting out of them, you know how uncomfortable and embarrassing it can be.
Even worse, if you work in a job that requires you to be on your feet all day, you know how itchy and irritating your feet can get throughout the whole day.
There are a few things you can do to prevent your best work safety shoes from smelling bad in the first place. But if they're already stinky, there are some things you can do to get rid of the stink. Keep reading for tips on how to get your safety work shoes rid of the stink!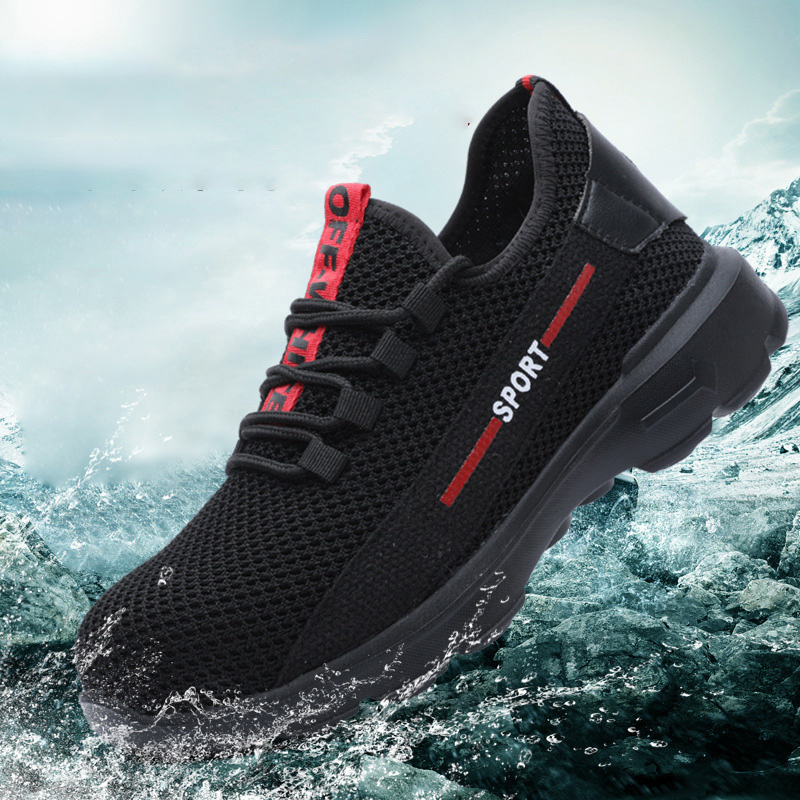 Why Safety Work Shoes Stink
There is no automatic process whereby work shoes develop a bad odor over a period of time. Due to the lack of air circulation inside and outside of the shoes, our feet perspire a lot, which is the real reason why our safety work shoes generate odors.
Just imagine. It's hot out, you're sweating, and your shoes are soaked. In the feet, perspiration takes place through sweat glands, which are for maintaining the body's temperature.
These factors all create an environment that is favorable for bacteria to grow on our feet, leading to bad odors and stinks. It is then absorbed into the shoe's inner surface, where it causes a rotten smell to appear on both the foot and even casual safety shoes as a result.
Because of this, we will provide you with easy and effective solutions that not only solve the shoe stink issue but also help you with foot care that minimizes the smell problem for the long term.
No.1 – Wearing Socks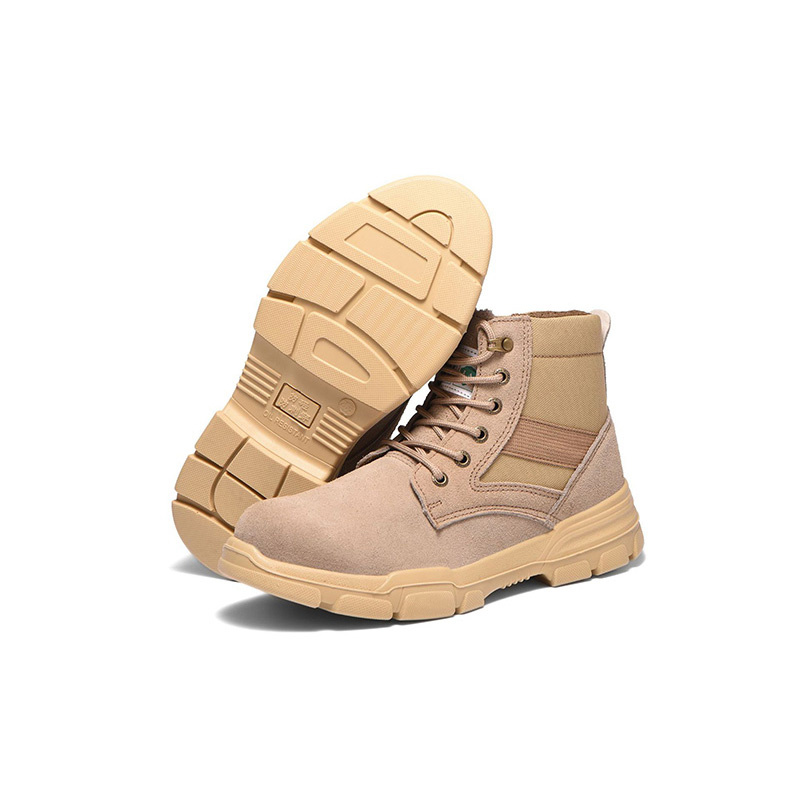 Simple and easy! Make sure you wear fresh cotton socks every day. The same socks will never be able to remove the smell of your shoes, as they are breeding grounds for the growth of smells, especially in hot temperatures.
Socks need to be washed by hand or in a washing machine with warm water, and you should let them dry overnight afterward. Oh, and if you want to keep up with the trend on socks, there are also bamboo socks which are becoming increasingly popular to choose from.
Particularly, men should keep in extra mind that, because it is proven that men sweat more than women. Getting socks washed and changed every day is the most economical way for mens safety work shoes to remain fresh longer.
No.2 – Baking Soda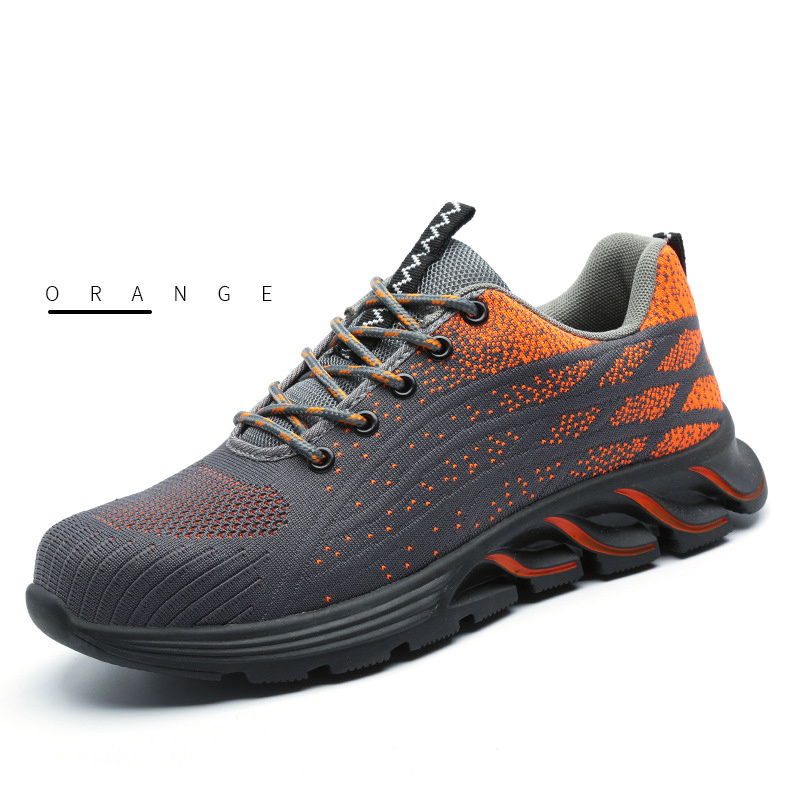 If you are a person who wears working shoes on a regular basis, this strategy is ideal for you. Baking soda absorbs water and moisture and creates a good odor in your shoes, so your shoes will always smell fresh and no foul odor is going to permeate your shoes.
There are many people who use it to sprinkle it directly inside their shoes, though you can also sprinkle it on top of them.
Mesh-made work shoes will do well with this method, but leather shoes or suede shoes may become brittle if you use them on them. It is important to make a small sachet that you can put in both shoes for 24 hours for moisture absorption.
Using baking soda will provide you with the results you want, however, you need to make a routine for this procedure. It is a good idea to make a shoe corner where you store baking soda sachets in a box. Once you have taken off your working shoes, drop them on in.
No.3 – Corn Starch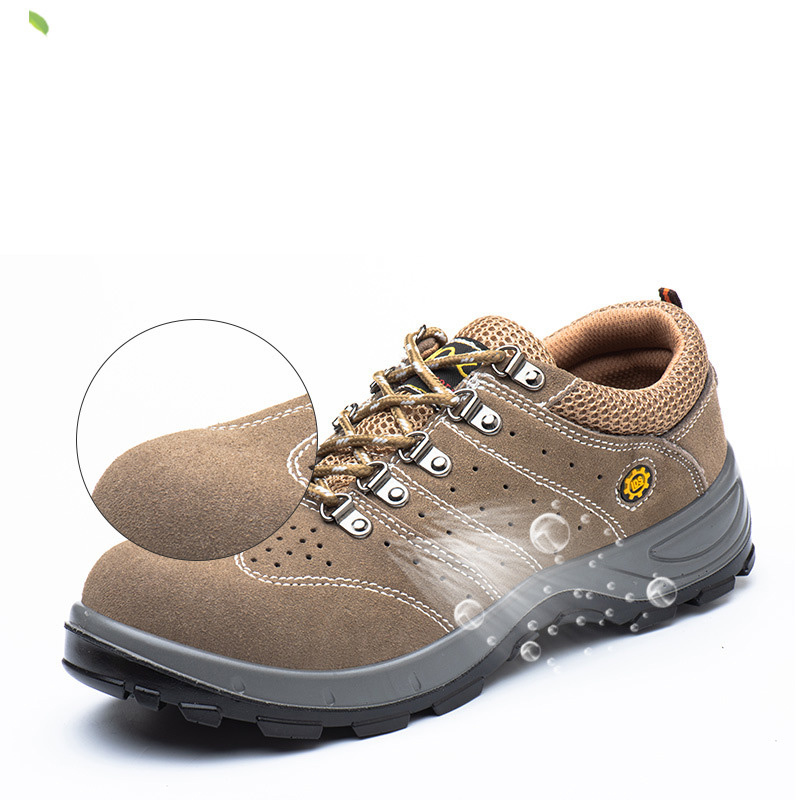 Alternatively, you can use cornstarch instead of baking soda if you prefer. There is no difference between the two in the way they function to help to prevent bacteria from growing in shoes as they both absorb moisture.
When putting corn starch, baking soda, or any other dry substance in a shoe, it is imperative that you place it in a well-ventilated area for a while. This will help you to get rid of the smell faster.
It is not recommended to place your working shoes back in the closet as there will be less air circulation and this will encourage bacteria to grow and cause a smell to develop in the shoe. Even if they are womens safety work shoes, this principle should also be applied.
No.4 – White Vinegar Spray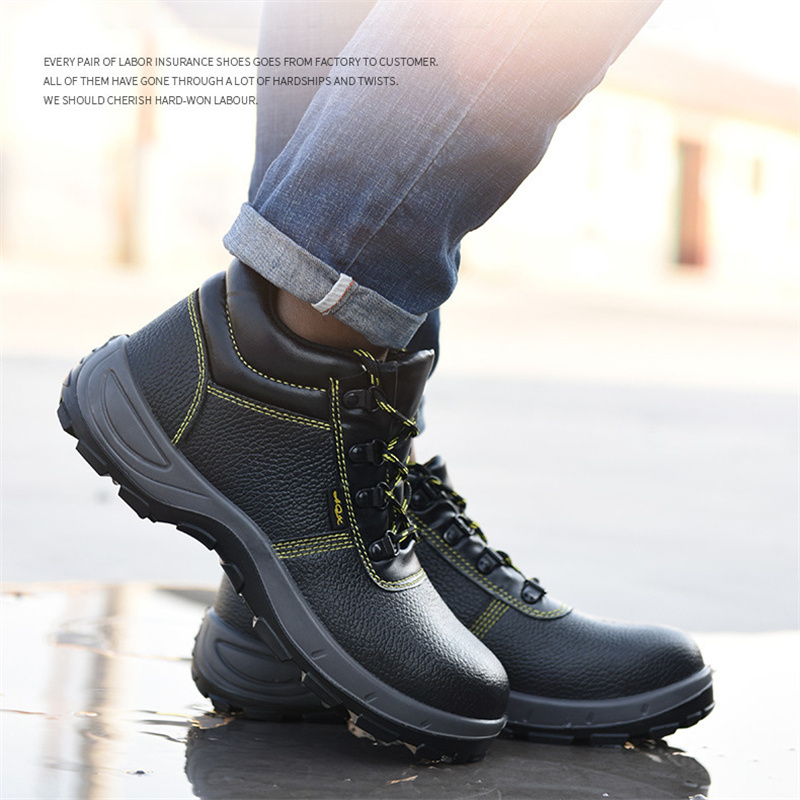 As a natural antiseptic, white vinegar is a low-cost liquid that can be used to easily remove bacteria from the inside of your working shoes in a fast way.
As a natural antiseptic, white vinegar is a low-cost liquid that can be used to easily remove bacteria from the inside of your shoe in a short period of time. There is a very strong odor of vinegar, but that should not be very likely to have a negative impact on you. Simply putting your shoes outside in the sun for a few hours can possibly volatile it.
You can use a dryer instead if the weather does not allow you to take advantage of the sun's warmth and light.
If you feel you cannot bear having your shoes smelling like a tiny bit of vinegar after you dry them, you can spray any essential oil that you choose as it will make your shoes smell like something that you will enjoy wearing every single day, becoming the best lightweight safety shoes for yourself.
No.5 – Alcohol Spray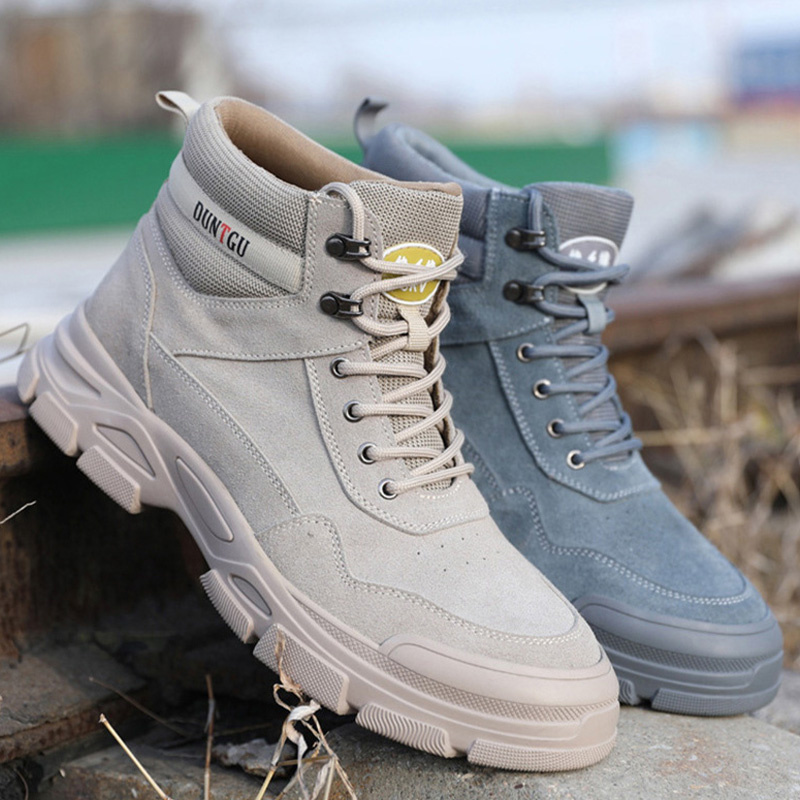 I would advise you to carry this spray around with you in your work bag as a quick fix. If you have a small spray bottle, fill it half with alcohol and half with water, then finish it off with a few drops of essential oil, such as lavender or lime, and shake it thoroughly as a final step.
When you take your shoes off, spray the mixture inside and outside and store them in an open place with plenty of air circulation. It can be acted as a potion that you can spray on your working shoes indefinitely and will act as an antiseptic and freshener at the same time.
No.6 – Tea Bags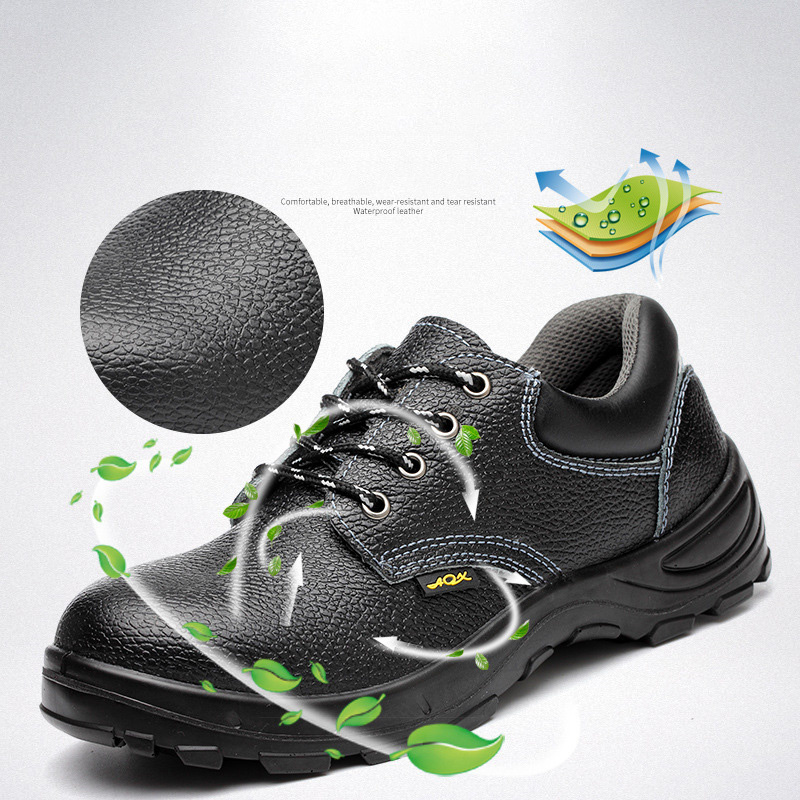 Before reading this article, I do not doubt that you would never have thought that teabags would be one of the best ways to banish stinks.
If you want to reuse your tea bag rather than throw it away, put it in a shoe instead. You should however make sure to remove it before you wear your shoes and ensure they are completely dry afterward. It is possible to speed up the process if you have a hairdryer handy.
No. 7 Shoes Wash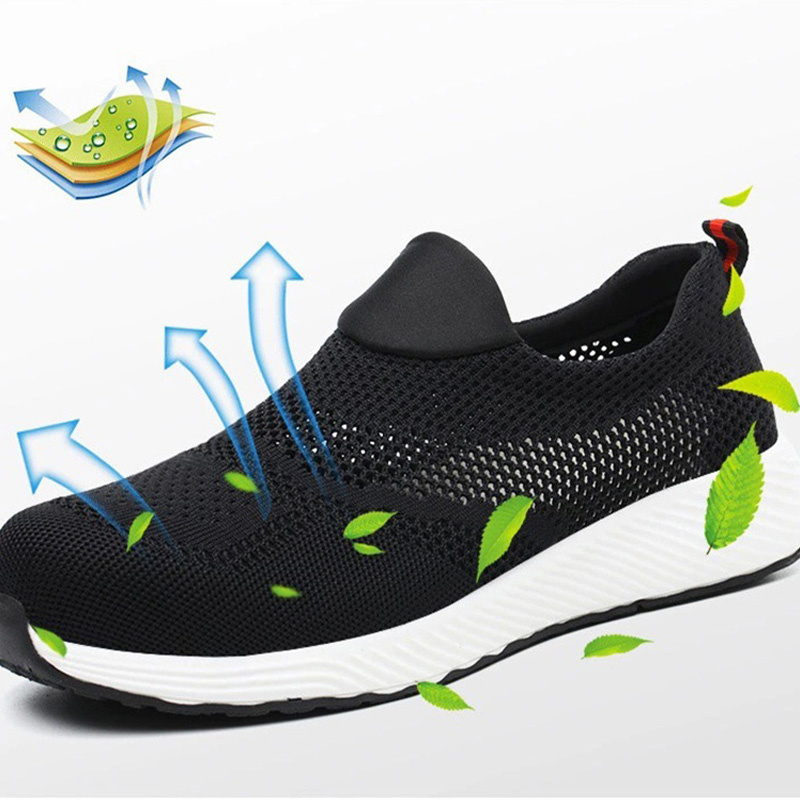 There's a little bit of work involved with this remedy, but it is very effective in avoiding the bad smell associated with dirty shoes, as it requires a once-weekly operation for cleaning the shoes, which saves the day-to-day effort. There are a few important rules that must be adhered to strictly:
Follow the instructions on the shoe's brand label carefully, and follow every step as directed.
The insole of the shoe should be removed and washed separately if the label suggests it.
Put the shoes in the washer after you have soaked them in the anti-bacterial detergent for about an hour.
After the shoes have been washed, make sure they are dried completely in the dryer.
The alcohol and essential oil should be sprayed inside of each shoe generously.
For best results, place them in an airy place for a few hours to allow them to dry fully with the heat and light from the sun.
No.8 – Foot Soak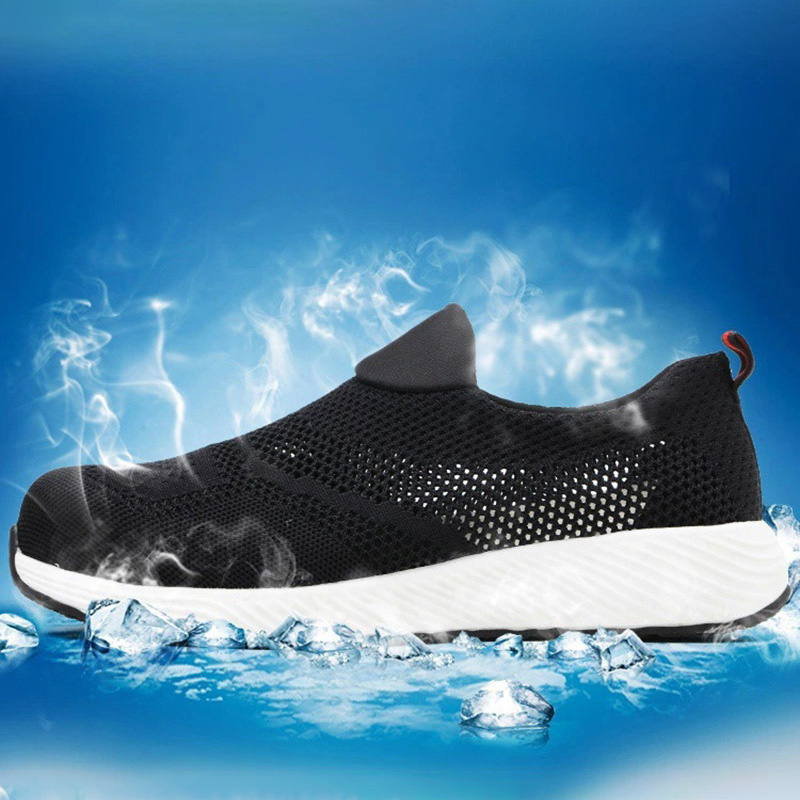 It is recommended that you use a foot soak to keep your feet fresh. Especially If you have smelly feet or a foot injury that is infected, you might consider taking a soak to soothe them. Simply put a foot-bath bag in a basin of warm water, and then relax for a few minutes.
A special formulation is used for foot soak products to kill fungus, bacteria, and unpleasant odors associated with the feet. You can also use rubbing alcohol in place of the water if you don't have the time to do so.
No.9 – Foot Care
By now, you should be aware of the fact that there are numerous ways and remedies to clean up your work shoes to get rid of smells from them. As the last word, we would like to give you a quick run-down on how to take care of your feet, especially for dealing with sweaty feet and bacterial problems while washing your feet.
Wash your shoes with a bar of mild antibacterial soap daily.
You should scrub your feet twice a week and moisturize them with essential oils.
Keep your toenails trimmed regularly.
Make foot filing and heel cleaning a weekly habit to get rid of hard, dead skin on your feet. The wet state of hard skin makes it soft and soggy, allowing bacteria to thrive.
The Final Words
Almost every one of us has experienced a bad smell from work shoes, either as a "perpetrator" or a "victim". No matter which, it must be resolved as soon as possible. However, you must first discover the cause of the problem before attempting to fix it as quickly as possible.
Keeping our feet and shoes clean through simple remedies is the only way to get rid of our working shoes' stink problem. You will only be able to benefit from these remedies if you make them an integral part of your daily routine.
Take action instead of being lazy. The only way you can have the most comfortable safety shoes is to persistently use these methods we compiled for you.